English-Speaking Accountants in Luxembourg
Which Accountants in Luxembourg? Customer reviews to help you select from the best, most experienced Accountants in Luxembourg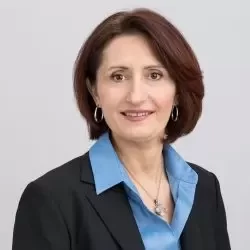 Caroline spent 20 years into multinationals dealing with cross-border financial transactions, M&A and intellectual property reorganizations. She provides tailored tax services for small multinationals and investors, in real estate financing, intellectual property, impatriates regimes, management of ... [read more]
Caroline spent 20 years into multinationals dealing with cross-border financial transactions, M&A and intellectual property reorganizations. She provides tailored tax services for small multinationals and investors, in real estate financing, intellectual property, impatriates regimes, management of holding structures and inheritance cases. She supports also tax audits for companies and individuals.
See location of Accountants on Map
1 Accountants Offering Services in Luxembourg
Established more than
10 years ago
Present in 20
European Countries
Over 30,000 client enquiries
successfully managed
Why choose Advocate Abroad?
Call us Now