Payroll Services in Cyprus
Searching for Payroll Services in Cyprus Service? Customer reviews to help you select from the best, most experienced Accountants in Cyprus
Established more than
10 years ago
Present in 20
European Countries
Over 30,000 client enquiries
successfully managed
Payroll Services
This service is available across Cyprus
Who Is This Service For?
Once you have set-up your business, and hired your first employee, you will want to consider a payroll service to ensure that you comply with legal obligations regarding employee's rights to receive certain types of information related to their pay and any benefits.
The Advocate Abroad Tax-Payroll-HR service offers English-speaking business and tax experts to assist you with your ongoing (or start-up) business operations abroad - whether processing new employee contracts, handling Social Security obligations payment as well as advising on the most appropriate corporate structure that will allow you to minimise tax exposure, not to mention assist you with setting-up and managing your company payroll.
What Does This Service Consist Of?
This service includes the following components:
Initial Set-up according to client's requirements
Production of Employee Payslips (printed at client site)
Management & Payment of Employer & Employee Social Security Contributions
Registration and Removal of Employees from Social Security system
This service costs €25 per month for the first employee and €20 per additional employee.
All prices are ex-VAT (@ 19%).
Regulated Experts
Our consultants are registered and regulated by the appropriate local professional body and speak fluent English. Therefore, you can be sure that you will obtain timely answers to any queries you may have, in a language that you understand!
Free Support Services Included
When combined with the free and innovative Advocate Abroad support services you can be sure that you are obtaining completely transparent legal services from registered and regulated English-speaking lawyers abroad.These support services include:
Verification of the regulatory status of your professional.
Fees as recommended by the Local Professional Body
Fees specified in advance and legally guaranteed.
Service levels agreed in advance and guaranteed.
All professionals must hold professional indemnity insurance.
Professionals' proficiency in English monitored.
Continuous quality controls and reviews.
Why choose Advocate Abroad?
Our Accountants
Savvas, Accountant in Limassol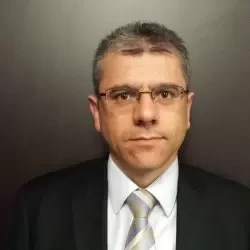 Savvas left Deloitte in 2019 at the level of Director. He has now established his own accounting firm, which has three Partners. He holds a BA (Hons) degree in Accounting and Finance and he is a fellow member of the Association of Chartered Certified Accountants (ACCA) and a member of the Institute of Certified Public Accountants of Cyprus (ICPAC). He joined Deloitte in 2005 after he finished his studies in the UK. Savvas was a member of the IFRS Consultation Centre of Deloitte Cyprus and specialized in the audit of large local and international companies in the following industries; Shipping, Manufacturing, Oil and Gas, Hotel, Investment Holdings, etc. Savvas gained extensive experience in taxation and consultation of business including financial advisory.
Call us Now