Payroll Services in Spain
Searching for Payroll Services in Spain Service? Customer reviews to help you select from the best, most experienced Accountants in Spain
Established more than
10 years ago
Present in 20
European Countries
Over 30,000 client enquiries
successfully managed
Payroll Services
This service is available across Spain
Who Is This Service For?
The Advocate Abroad Tax-Payroll-HR service in Spain offers assistance from English-speaking business and tax experts who will help you with your ongoing (or start-up) business operations in Spain.
Apart from setting-up and managing the payroll system in Spain for new businesses - and existing ones -  this service includes processing new employee contracts, handling Social Security obligations as well as communications with this department as well as advising on the most appropriate corporate structure that will allow you to minimise tax exposure.
What Does This Service Consist Of?
This HR & Payroll Service includes the following components:
Initial Set-up according to client's requirements
Production of Employee Pay slips (printed at client site)
Management & Payment of Employer & Employee Social Security Contributions
Registration and Removal of Employees from Social Security system
This service costs €25 per month for the first employee and €20 per additional employee.
All prices are ex-IVA (@ 21%).
Additional Services
For those who have not yet established their limited company in Spain, you will also be interested in the the Limited Company Incorporation and Tax Service which is ideal for single person or multi-director Limited Companies in Spain.
Regulated Experts
Our consultants are registered and regulated by the Professional Accountants Body of Spain and speak fluent English. Therefore, you can be sure that you will obtain timely answers to any queries you may have, in a language that you understand!
Free Support Services Included
When combined with the free and innovative Advocate Abroad support services you can be sure that you are obtaining completely transparent legal services from registered and regulated English-speaking lawyers abroad.These support services include:
Verification of the regulatory status of your professional.
Fees as recommended by the Local Professional Body
Fees specified in advance and legally guaranteed.
Service levels agreed in advance and guaranteed.
All professionals must hold professional indemnity insurance.
Professionals' proficiency in English monitored.
Continuous quality controls and reviews.
Why choose Advocate Abroad?
Our Accountants
Ivanushkin, Accountant in Alicante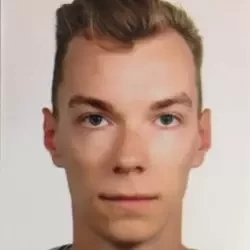 Cases completed 40
Denis provides expert fiscal and tax advice to local and international companies as well as self-employed individuals - ensuring tax compliance at all... Read More
Denis provides expert fiscal and tax advice to local and international companies as well as self-employed individuals - ensuring tax compliance at all times and avoiding any issues with the Spanish tax authorities.
---
Customer Reviews
Makis Fidanis
Nov, 16 2022
Denis was happy to call me and discuss my situation before sending a proposal. His English is excellent and explained everything really well.

The service he provides is very good value for money and I would not hesitate to recommend him!
Eugene de Coning
Oct, 20 2022
Denis was very helpful and clearly explained all my options. Always kept me informed so I never had to chase for updates.
Richard Perry
Aug, 11 2022
Denis was able, knew his stuff, and was punctual. I received answers to all the questions I posed.
Call us Now