VAT Service in Luxembourg
Searching for VAT Service in Luxembourg Service? Customer reviews to help you select from the best, most experienced Accountants in Luxembourg
Established more than
10 years ago
Present in 20
European Countries
Over 30,000 client enquiries
successfully managed
VAT Service
This service is available across Luxembourg
Who Is This Service For?
Understanding local VAT rules and what actions need to be taken to ensure compliance are critical for businesses involved in providing services and products to other businesses and consumers resident in foreign countries.
National tax enforcement authorities tend to be zealous in relation to VAT compliance and infractions can prove extremely costly and disruptive.
What Does This Service Consist Of?
Initial discussion to determine your particular situation
If you have received notification of an infringement, the tax lawyer will consider your legal options and best outcomes. Upon agreement, the lawyer will then represent you before national tribunals
If you need to understand how the local VAT rules and regulations would impact you and a proposed business plan, a report will be compiled. A follow-up meeting is generally arranged to deal with questions that arise as a result of the content of the report
Free Support Services Included
When combined with the free and innovative Advocate Abroad support services you can be sure that you are obtaining completely transparent legal services from registered and regulated English-speaking lawyers abroad.These support services include:
Verification of the regulatory status of your professional.
Fees as recommended by the Local Professional Body
Fees specified in advance and legally guaranteed.
Service levels agreed in advance and guaranteed.
All professionals must hold professional indemnity insurance.
Professionals' proficiency in English monitored.
Continuous quality controls and reviews.
Why choose Advocate Abroad?
Our Accountants
Caroline, Accountant in Luxembourg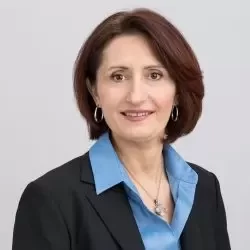 Caroline spent 20 years into multinationals dealing with cross-border financial transactions, M&A and intellectual property reorganizations. She provides tailored tax services for small multinationals and investors, in real estate financing, intellectual property, impatriates regimes, management of holding structures and inheritance cases. She supports also tax audits for companies and individuals.
Call us Now