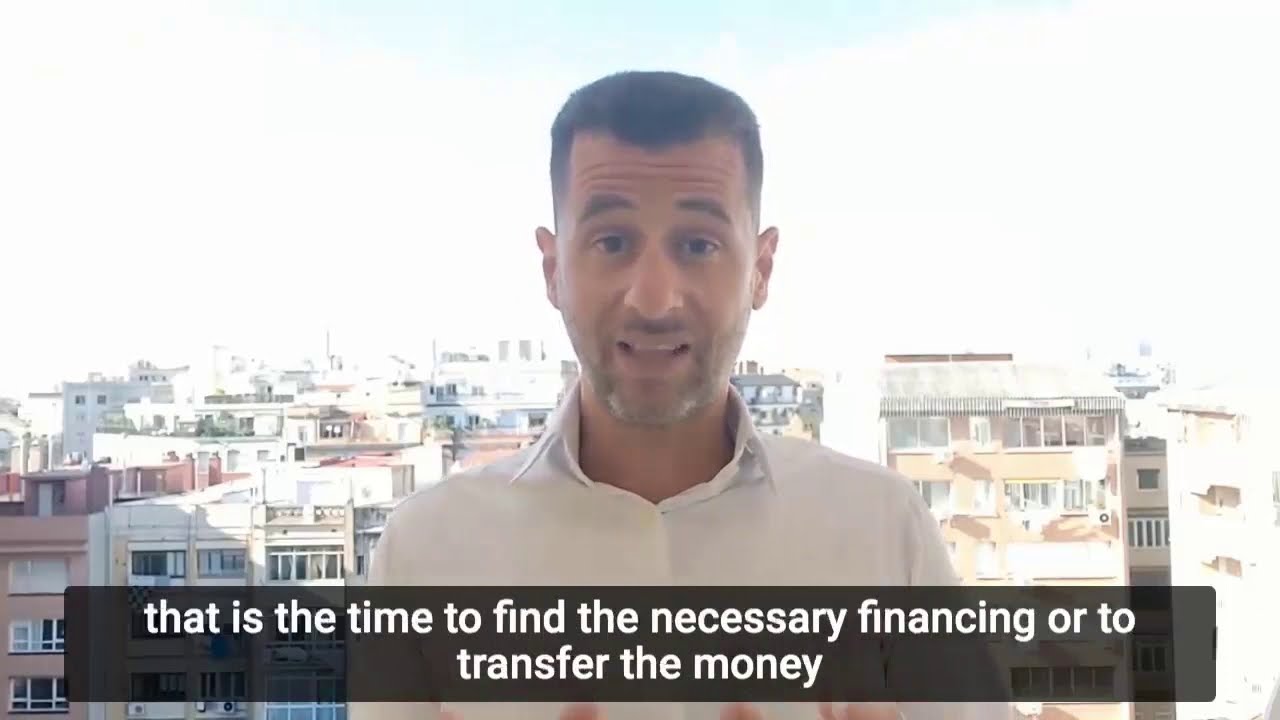 Are you buying a house in Spain – specifically, one in Barcelona? Have you heard of 'Aluminosis' (it affects buildings' structures)? If not, watch this video where Lawyer Oscar explains what you need to know.
Barcelona is a magnificent city which, due to its climate, location by the sea and near to snow resorts, culture, food and architecture has attracted a large number of foreign citizens to make it their home. However, just as with any other place, certain precautions must be taken when considering the purchase of a house here.
First of all, it is critical that you have a lawyer specialised in real estate to assist you. Of course, this should be a certified lawyer who speaks English, in order to ensure the maximum comprehension of all aspects of the conveyance.
It is important that the lawyer is specialised in Real Estate because it is a complex field, and a profound knowledge is required in order to avoid costly mistakes.
It is also important that this lawyer is from Barcelona since it is vital that he or she personally visits the property that you are going to buy, meet with the owner and their lawyer, go to the notary, the town hall, the bank, to the land registry, etc.; so it is necessary that that lawyer has the availability to move within Barcelona as often as is necessary.
Unknown Unknowns
Unfortunately, many non-Spanish property buyers are unable to apply the same level of care and attention that they would if buying a house in their own country.
This is quite reasonable since they could not be expected to be aware of local property issues that are not always (read 'ever') mentioned by real estate agents. Of course, this can lead to profound disappointment later, when the home does not meet all of the buyers' expectations.
One such issue that you should be aware of when buying a House in Barcelona is Aluminosis. This is a fault that affects many of the buildings built in the 60s and 70s in Barcelona. During that time, there was a technological innovation whereby aluminium was added to cement which made the cement dry faster, which saved time and construction costs.
What they didn't know at the time, was that over many years humidity would make the cement lose consistency, putting the stability of the building at risk.
This problem does not affect buildings in cities that are far from the coast like Madrid, but in coastal cities where humidity is higher. So, if you are buying a house in Valencia, for example, you should also bear this in mind. during the 80's and 90's many buildings had to be demolished for security reasons and others had to undergo extensive, and costly, renovations.
If you buy a property in a building that was built at that time, it is important to make sure which cement was used in its construction, and if so, check if the relevant refurbishments have already been taken place, otherwise it is very possible that in the future they will have to be made with the consequent costs and inconveniences.
On the other hand, this should be seen not only as a challenge, but also as an opportunity. If you are a bargain hunter, a property affected by aluminosis may have a discount for this reason, more than what you would reasonably expect to spend on repairs.
For example, you could potentially get a discount of 50,000 euros for a property with aluminosis, while in the future the restructuring works will cost you 1,000 euros and two weeks of inconvenience. (Don't forget to consider other costs such as the non resident property tax in Spain)
As stated previously, there is no reason whatsoever to be concerned by this as long as you have the appropriately experienced legal representation to help you through the process.