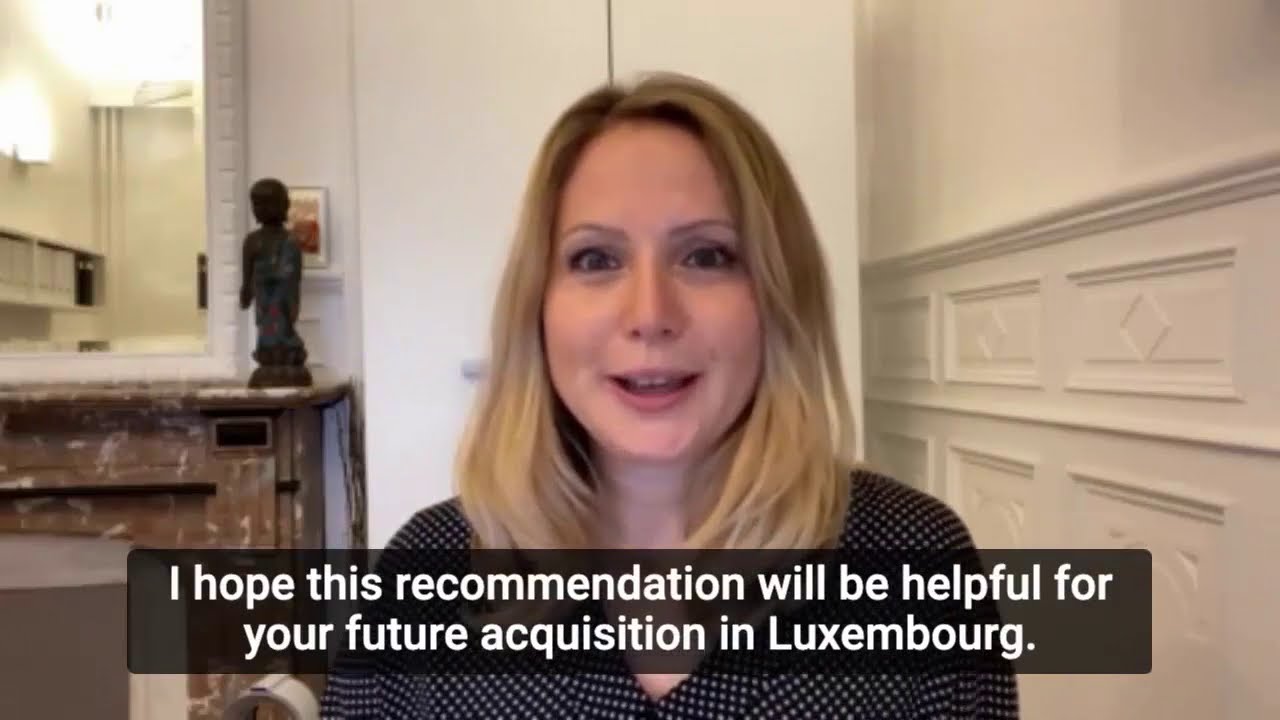 Buying Property in Luxembourg benefits from a favorable tax regime regarding real estate, as well as a very healthy property market with steadily increasing property prices and accordingly has attracted a lot of interest from those already living in Luxembourg city or indeed foreign investors simply interested in a real estate investment in a stable housing market.
The Grand Duchy of Luxembourg is one of the Europe's leading financial centres and a prime destination both for large corporations and individuals thanks to its political, economic and regulatory stability. Accordingly, the real estate market is extremely active and real estate prices have seen a consistent positive return on investment.
Luxembourg also offers a favorable tax regime in connection to real estate (e.g. low property tax compared to neighboring countries, tax deductibility of mortgage interest).
The most interesting and maybe less commonly known aspects regarding acquisition of real estate in Luxembourg are as follows:
Sale before completion/off-plan sale (vente en l'état futur d'achèvement)
Off-plan sales are characterized by the conclusion of preliminary sale agreements (contrats de réservation) which are extensively regulated to protect the buyer's rights. As Property Purchase experts in Luxembourg we have observed that almost all preliminary sale agreements concluded in the Grand Duchy of Luxembourg, even with well-known real estate developers, do not respect such regulation and are thus (i) much less protective of the buyer's rights and (ii) bear the risk of being declared null and void by a Court.
One of the basic rules when buying property in Luxembourg: Buyers should know that preliminary sale agreements cannot, under any circumstances, provide for a down payment from the buyer to the seller. At most, 2% of the agreement value can be consigned to a specific bank account set up by the buyer.
Furthermore, the asset to be built and sold should be described with as much detail as possible in the preliminary sale agreement so that the buyer can more easily void the contract upon completion should the description not have been respected.
Preliminary Purchase Agreement (compromis de vente)
When the real estate asset to be acquired already exists, the acquisition process usually first involves the conclusion of a preliminary sale agreement, followed by a notarial deed of acquisition.
Depending on the location of the real estate asset, buyers should be aware that the Luxembourg laws require the preliminary sale agreement to include specific provisions regarding urban and environmental regulations to be valid and lawful, however these are usually not mentioned in such agreements.
Share deals
Where a company owns a real estate asset, buyers can purchase the shares of the company instead of buying the real estate asset directly.
This allows the buyers, subject to any change in legislation or practices of the competent authority, to avoid paying 7% to 11,2% of the acquisition price for registration tax ( droits d'enregistrement et de transcription ), rendering the transaction more attractive than a direct acquisition of the real estate asset.
As this is a mere tolerance from the competent authority, we recommend to keep the asset between 2 or 4 years and not to resell it immediately. Otherwise registration taxes may apply.
Return on Investment
When considering your total ROI, you should bear in mind not just the property value but the overall in that there will inevitably be a number of transaction costs to take into account. These would include agency fees (i.e. real estate agent costs), notary fee and annual property taxes – which will depend on the purchase price, land registry fees and any fees relating to a home loan (requiring separate registration on the mortgage registry), which will depend on the interest rate applicable to the loan.
If the real estate you are investing in is a commercial or residential property destined to be a rental property, you may need to consider income tax on rental income unless you are institutional investors, in which case such income would be dealt within your existing corporate structure.
If in the future you are selling the property, you may need to pay tax on any capital gain though this may depend on whether or not you are a Luxembourg resident in which case you may be entitled to a tax credit.