English-Speaking Financial Advisors in Spain
Which Financial Advisors in Spain? Customer reviews to help you select from the best, most experienced Financial Advisors in Spain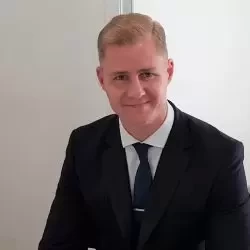 Jason is an Senior Wealth Manager based in Marbella, providing financial advice to expats across Europe. He has 12 years' experience working within the financial services industry and fully qualified to UK standards (QFA & CeMAP). He is fully independent and does not charge any advice fees. Expert... [read more]
Jason is an Senior Wealth Manager based in Marbella, providing financial advice to expats across Europe. He has 12 years' experience working within the financial services industry and fully qualified to UK standards (QFA & CeMAP). He is fully independent and does not charge any advice fees. Expert guidance provided in the following areas: Retirement planning, Savings & Investment advice, Offshore Pension advice (QROPS), Tax Planning, Succession Planning.
See location of Financial Advisors on Map
1 Financial Advisors Offering Services in Spain
Established more than
10 years ago
Present in 20
European Countries
Over 30,000 client enquiries
successfully managed
Why choose Advocate Abroad?
Call us Now