English-Speaking Lawyers in Thira
Which Lawyers in Thira? Customer reviews to help you select from the best, most experienced Lawyers in Thira
Christopher, Lawyer in Thira...
Solicitor with dual qualifications in UK and Greece providing advice and guidance to to expat clients in Santorini and Greece. Focus on business, administrative, tax matters and greek civil code. Member of Law Society of England and Wales and Naxos Bar Association Greece since 2005. Previous experience with Australian law since 1999.
Christopher was very professional and easy to relate with, he carried me along the whole process, it was so easy to communicate with him at the end I got the exact service I paid for within a reasonable timeframe considering the pandemic.
Godspower Gabriel Usen
14 Apr 2021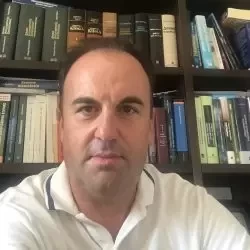 Speaks languages
Established more than
10 years ago
Present in 20
European Countries
Over 30,000 client enquiries
successfully managed
Why choose Advocate Abroad?