English-Speaking Lawyers in Blato
Which Lawyers in Blato? Customer reviews to help you select from the best, most experienced Lawyers in Blato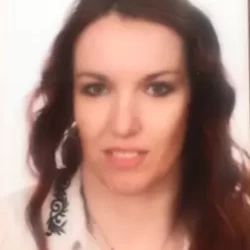 Maja is an attorney at law specialised in litigation cases and insurance, particularly in marine insurance and reinsurance, and shipping disputes/mari... [read more]
Maja is an attorney at law specialised in litigation cases and insurance, particularly in marine insurance and reinsurance, and shipping disputes/marine casualties.
---
Customer Reviews
Paul Andrews
Jul, 20 2022
Maja did a great job for us handling a difficult service provider. Her approach was appropriately aggressive and achieved the result needed.

Communications were excellent and timely. Highly recommended. We are very grateful for her help. [View all G o o g l e Reviews]
Cliff Barclay
Jun, 27 2022
I was purchasing a boat in Charter in Croatia. I needed someone on my side to work through some complicated arrangements and make sure everything was as I expected it to be. Thank God I was put into contact with Maja.

She was diligent, tenacious and always right. For me who didn't speak the language and lived thousands of miles away (in Australia) she was everything I needed.

On top of that, she was warm and fun, a pleasure to speak to. I look forward catching up one day for a coffee - something I have never imagined doing with any other lawyer I have hired. [View all G o o g l e Reviews]
Bouchra Roxane Daoudi, Croatia
Jan, 25 2022
Suzana Mook
Feb, 15 2023
Maja was very professional with a personal touch in corresponding with us. Maja replied in a timely fashion regardless of the time difference.
See location of Lawyers on Map
1 Lawyers Offering Services in Blato
Established more than
10 years ago
Present in 20
European Countries
Over 30,000 client enquiries
successfully managed
Why choose Advocate Abroad?
Call us Now