English-Speaking Lawyers in Nicosia
Which Lawyers in Nicosia? Customer reviews to help you select from the best, most experienced Lawyers in Nicosia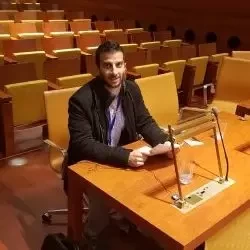 Cases completed 17
Constantinos graduated from the Democritus University of Thrace (DUTH) Greece and was admitted to the Cyprus Bar in 2013. He also completed an LLM deg... [read more]
Constantinos graduated from the Democritus University of Thrace (DUTH) Greece and was admitted to the Cyprus Bar in 2013. He also completed an LLM degree in International Commercial Law in Bournemouth University and holds a Copyrights Diploma from Harvard Law School USA. Constantinos assists foreign clients in Civil and Criminal Law matters and speaks English fluently.
---
Customer Reviews
Natasha Petrovic
Jul, 26 2022
Constantinos was professional and helpful. He made the process of buying property in Cyprus much easier for us.

We would definitely recommend Constantinos and his assistance to others.
Theresa Kauai
Apr, 20 2023
Great service , responsiveness and professionalism. I am very satisfied with his work.
See location of Lawyers on Map
1 Lawyers Offering Services in Nicosia
Established more than
10 years ago
Present in 20
European Countries
Over 30,000 client enquiries
successfully managed
Why choose Advocate Abroad?
Call us Now