English-Speaking Lawyers in Castelo Branco
Which Lawyers in Castelo Branco? Customer reviews to help you select from the best, most experienced Lawyers in Castelo Branco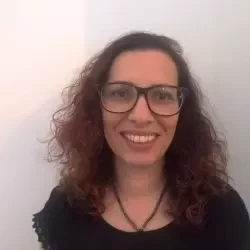 Cases completed 59
I am a Lawyer, working independently for 7 years now. I have experience in family law, property, public deeds, criminal law and general matters. I'm... [read more]
I am a Lawyer, working independently for 7 years now. I have experience in family law, property, public deeds, criminal law and general matters. I'm my work I sometimes do translations and certifications of foreign documents. I although have experience in teaching.
---
Customer Reviews
Odete Lauritzson
Sep, 20 2022
Claudia was very helpful in dealing with my queries of dealing with receiving inheritance and drafting POA's for my brother. She invested a lot of additional time trying to understand the needs of the banks in drafting the POA that is needed to show the different banks.

I would definitely use Claudia again for other Portuguese law related matters.
Leonard Baker
Aug, 17 2021
We found Claudia a pleasure to work with from beginning to end. The reason being is that she was competent and helpful at all times. She was efficient without being pushy.

She also worked very logically and systematically making sure everything was achieved in a stress free manner. And she was friendly!
Connor Gray, Castelo Branco
Aug, 16 2021
Claudia went to every effort to help with our cases. We first asked her to help us with our property purchase and she was exactly what we needed as we didn't really have a clue what we were doing.
The sale went through absolutely pain-free and we were so happy we asked her to continue on to advise on our residency.

Unfortunately we hit complications but only due to the current global issues, Covid19 & Brexit, So we had to return the the UK. But even during all of that she kept us up to date, well informed and we really felt we had her on our side.

I will be staying in touch with Claudia when we return, I would use her services again and I would (and have) happily recommend her to friends.
Claude Waddington, Lisbon
Jan, 25 2021
Claudia went above and beyond to help us, my partner and I have been extremely happy with her responsiveness, effectiveness in sorting everything for us in a very short time. We have compared the service value, and Claudia's services have been the best value for money, and she was very professional.

Thank you ever so much, we will be return customers.

Continue being awesome!
Abigail Stancliffe-Vaughan
Dec, 17 2022
Claudia is friendly and funny and also very professional. She gave us honest straight answers at all times and advised where needed. Our estate agent behaved very badly and she was calm and measured about this whilst keeping us fully informed.
Anthony Wroe
Jan, 31 2023
Claudia has been very professional and has gone above and beyond in assisting in a house purchase. She has been very patient and has always made herself available at the earliest opportunity when questions have arisen.

I couldn't fault her at any point during our business, and will use her again when we look to move to Portugal in the near future.
Leonard Baker
Mar, 11 2023
Very competant and a lovely person too. Very efficient. Very knowledgable.
Janet Malone
Jul, 31 2023
She made what could have been complicated and stressful into a simple process
See location of Lawyers on Map
1 Lawyers Offering Services in Castelo Branco
Established more than
10 years ago
Present in 20
European Countries
Over 30,000 client enquiries
successfully managed
Why choose Advocate Abroad?
Call us Now