English-Speaking Lawyers in Portimao
Which Lawyers in Portimao? Customer reviews to help you select from the best, most experienced Lawyers in Portimao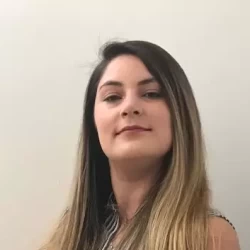 Cases completed 50
Laura is a registered lawyer with the Bar Association of Portugal. Coming from a family background of lawyers, Laura has learned quickly the value of ... [read more]
Laura is a registered lawyer with the Bar Association of Portugal. Coming from a family background of lawyers, Laura has learned quickly the value of in-depth knowledge and expertise in a restricted number of legal fields. She specialises in matters of property law, family law as well as criminal law and immigration matters.
---
Customer Reviews
Joseph Costa, U.S.
Aug, 16 2021
Laura was great. Of course I was hesitant sending money overseas to someone I didn't know but after speaking to Laura I was at ease.

Laura always responded to my emails and when I informed her that I never received my paperwork in the mail, there were no questions and she sent out more paper special delivery which I received within a week.

If need be I would contact Laura to have work done and will advise any friends to do the same.
Clifton Fernandes, Lisbon
Jan, 25 2021
One of the most responsive and helpful professionals. Very well versed with the laws. Absolutely most recommended.
Chris Greve, Lisbon
Jan, 14 2021
Fast and helpful service.
Pedro Castro, London
Oct, 01 2020
Great service and professionalism.
See location of Lawyers on Map
1 Lawyers Offering Services in Portimao
Established more than
10 years ago
Present in 20
European Countries
Over 30,000 client enquiries
successfully managed
Why choose Advocate Abroad?
Call us Now