English-Speaking Lawyers in Viseu
Which Lawyers in Viseu? Customer reviews to help you select from the best, most experienced Lawyers in Viseu
Tiago, Lawyer in Viseu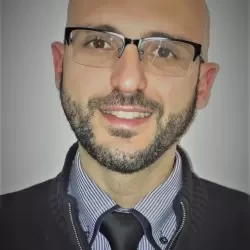 Cases completed 87
Tiago has 10+ years of practice experience, having qualified in both Portuguese and Brazilian jurisdictions. He believes in the overarching importance... Read More
Tiago has 10+ years of practice experience, having qualified in both Portuguese and Brazilian jurisdictions. He believes in the overarching importance of providing effective and creative solutions to business and individual clients alike.
---
Customer Reviews
Anthony Aarons
Sep, 01 2022
My wife and I are in the process of moving to Portugal, and thank goodness we found Tiago. He has been simply amazing, going above and beyond what anyone could expect from a lawyer.

Not only is he diligent, a great communicator and a consummate professional who really knows the law, but he is also kind, considerate and just an all round lovely person.

Thanks so much, we couldn't have done it without you.
Patricija Paula Gravele
Apr, 01 2022
He is excellent at what he does, I really appreciated the opportunity of remote services. He gave answers to all my questions and helped to solve my problem.
Caleb Ben-Avram, Porto
Oct, 19 2021
Tiago was very responsive to emails. I received replies very promptly. He was always clear in what he needed from us in order to complete documents. I never felt like I was bothering him with my requests.

He provided us with peace of mind as new residents in Porto. All the documentation can be confusing, but Tiago was able to get us through all of it without worry.

I would definitely recommend his services to other expats moving to the Porto area.
Ella Kaplan, Porto
Sep, 30 2021
Tiago is responsive, professional, always willing to assist and a pleasure to work with.
Dina Atef, Porto
Jul, 01 2021
Tiago did a great job assisting us in all the matters that we requested. He was very responsive and attentive to our needs.

His English is perfect and the price of his services is reasonable. We definitely recommend him to anyone who needs legal assistance.
Evan Shinners, Porto
May, 26 2021
Tiago is great! I will recommend him to my friends who come to Portugal!
Joel McCully, Porto
May, 19 2021
Tiago has been a wonderful and professional resource. I would be (and have been) recommending him to other people when I can, because he has been extremely responsive, helpful, and knowledgeable!
Vanessa Killelea, Porto, Portugal
May, 11 2021
Tiago has been wonderful in every way! I recommended him to my friend, and he has gone above and beyond the call of duty to help me in trying to resolve a very difficult and complex problem.
Daniel Woods, Viana Do Castelo
Mar, 19 2021
Tiago was fantastic in all aspects. We couldn't have asked for more. Professional, responded to our questions almost immediately, booked our appointments and told us what to take.

He made the move to Portugal so easy and stress free. We would recommend him to anyone.
Artem Ivanenko, Portugal, Porto
Jan, 07 2021
Tiago has been very helpful throughout the process. He assisted promptly with all my requests, his communication was timely. He has been a pleasure to work with. I highly recommend his services to anyone who needs assistance of a true professional. Thanks a lot, Tiago!
Sarah Bridge, Porto
Dec, 17 2020
I am delighted to have found Tiago to help me and my husband through the complex and arduous process of obtaining a Visa in Portugal.

He speaks and writes in English at a high level. He is careful, deliberate, thorough, and prompt in his work. He has a high level of integrity. I have learned to trust him completely.

Best of all, he is a kind person. It's easy to talk with him and I find I feel energized and positive after our conversations. I'm very satisfied with the service, the price and the results.
Vanessa Killelea, Portugal, Porto
Nov, 30 2020
Tiago was wonderful, all aspects of the work were undertaken promptly and professionally.

He was approachable and explained all the necessary procedures. His rates were extremely fair and there was a good outcome for me in the court. He worked exceptionally hard on my behalf, and did a fantastic job.
Ethan Flower, Porto
Nov, 29 2020
We are so happy with Tiago and his wonderful help. He made everything simple and made sure we accomplished all that we needed. He was very careful and went above and beyond. Everyone has to use Tiago!
Rowena Fernandes, Algarve
Nov, 05 2020
Tiago is laudable in his role as advocate. Efficient, thorough, timely, amiable, combining heart with mind. It is a blessing to have found Tiago and he is to be highly recommended.
Ana Macedo, Lisbon
Oct, 14 2020
Tiago is a true professional. He understood what I needed, acted diligently in executing his tasks, and responded to my requests for updates in a timely and courteous manner. His knowledge of Portuguese laws and it's bureaucracy, were commendable. His price rates were reasonable.

I hope he continues to built his clientele, both in Portugal and overseas, especially in the United States. He does a very good job. No improvement needed.
See location of Lawyers on Map
1 Lawyers Offering Services in Viseu
Established more than
10 years ago
Present in 20
European Countries
Over 30,000 client enquiries
successfully managed
Why choose Advocate Abroad?
Call us Now