English-Speaking Lawyers in Torrevieja
Which Lawyers in Torrevieja? Customer reviews to help you select from the best, most experienced Lawyers in Torrevieja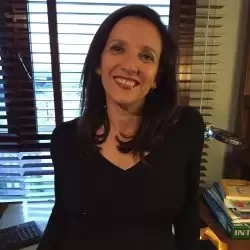 Cases completed 144
Inma is a highly experienced lawyer having spent more than 25 years assisting clients in Murcia and Orihuela Costa. She deals principally in matters ... [read more]
Inma is a highly experienced lawyer having spent more than 25 years assisting clients in Murcia and Orihuela Costa. She deals principally in matters of civil law (property, family, probate) as well as commercial law, assisting clients set-up businesses in the region. Inma also takes an active role in the Legal Guidance Service of the Bar Association of Murcia.
---
Customer Reviews
Tony Sparkes
May, 20 2022
Inma provided the current, accurate status of the law as it stands with respect to our issues.
Noreen Murphy
Mar, 18 2022
Amazing service. Would recommend to everyone.
Annemarie Bissett
Mar, 11 2022
Inma was a pleasure to deal with, she was available by email and by WhatsApp and she answered all of our questions quickly and thoroughly. She was happy to deal with our estate agent, the other solicitor, the bank and the notary in our behalf and went above her duties to help with other things like with the community of owners in our urbanisation.

She gave a clear breakdown of costs, which helped with our budgeting, she was friendly and met us personally when we came to Spain to make sure all of our questions were answered before we began our purchase!

I would have no hesitation in using her services again for any legal matter in Spain. Inma was professional, friendly, extremely thorough during our purchase process, always contactable and explained the whole process to myself and my husband patiently and in excellent English ( las we don't speak any Spanish at all). 5 star service!
Noreen Murphy
Feb, 22 2022
Brilliant communication, really helpful, approachable, solved my problem and professional.
Would use Inma always!
Stephen Kelly, Murcia City
Oct, 27 2021
Inma tried very hard to resolve our situation and I can only commend her professionalism in a difficult situation. She was very sympathetic and determined to obtain a resolution.

We have no hesitation in recommending her for legal assistance and will use her services again, if the need arises.
Lea Sherlock
Jul, 28 2021
She helped me lots , and have used her before. Great lawyer, much recommended, thanks again ,and we have on going other jobs
Rex Millward, Torrevieja
Jul, 02 2021
I was extremely pleased with the whole service.
Jeff Lunn, Murcia City
Jul, 01 2021
Inma was very helpful and explained everything to me carefully in English, which was very much appreciated, as we only have a very basic grasp of Spanish.

She worked with an engineer to look at our project for a small campsite and we were very impressed with the service provided, and we are only sorry that we couldn't proceed with our plans at this time.

However if we do decide to go ahead I would have no hesitation in contacting Inma again, or indeed for any other legal advice or help.
Monika Hartmann, Torrevieja
Jun, 29 2021
As I didn't know anyone in the area, I found Inma trough the internet search engine. It can be scary to buy a property abroad in current situation without even being able to see it yourself. So I was incredibly lucky to come across Inma who went above and beyond to assist me with every step of the purchase.

Her additional checks and help reassured me that the property is safe to buy. Not knowing the systems in Spain can make the property purchase challenging, therefore it's incredibly important to have the right solicitor. She advised me on everything that needed doing and I am so incredibly grateful for her professional work.

I would recommend Inma 100% to anyone considering using her services and happy to provide further feedback if anyone is not reassured by this.
Blake Hudson, Murcia
Jun, 24 2021
Couldn't have asked for better service!
Lyn Walcott, U.K.
May, 18 2021
Would not hesitate in recommending this lawyer, who is excellent!
Lea Sherlock, Torrevieja
May, 12 2021
Inma was fantastic! She helped me so much and kept in contact throughout the process. I would and will recommend her and your company to everyone in the future.
I cannot thank you enough!

Lea sherlock x
Jolanda McKinney, Orihuela Costa
May, 06 2021
Inmaculada is just great! I dealt with lawyers in the past but never one so flexible, fast , helpful like her!

She is just amazing, one is in very good hands with Inmaculada!
Clive Lloyd, Torrevieja
Apr, 15 2021
Inma has been outstanding in her provision of legal services. She has been easy to contact (even during the pandemic), provided excellent advice and resolved my legal issues.

It has been a pleasure dealing with Inma and I would have no hesitation in recommending her to other clients.
N. Thomas, Torrevieja
Feb, 22 2021
Inma was very friendly and approachable. She made a real effort to understand my situation and my goals, and provide the best advice possible given the information available.
See location of Lawyers on Map
1 Lawyers Offering Services in Torrevieja
Established more than
10 years ago
Present in 20
European Countries
Over 30,000 client enquiries
successfully managed
Why choose Advocate Abroad?
Call us Now