English-Speaking Lawyers in Jaca
Which Lawyers in Jaca? Customer reviews to help you select from the best, most experienced Lawyers in Jaca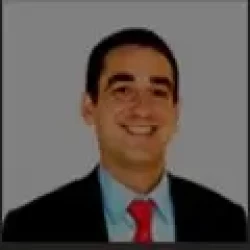 Cases completed 71
With more than 20 years legal experience, Francisco leads a multi-disciplinary law firm which comprises ten lawyers working in their specialised field... [read more]
With more than 20 years legal experience, Francisco leads a multi-disciplinary law firm which comprises ten lawyers working in their specialised fields. Assistance in all major areas of the law are offered including property law, contract breach/debt recovery, business formation and taxation as well as civil matters such as family law and inheritances.
---
Customer Reviews
Dariusz Wiatrak
Feb, 16 2022
I have been working with Francisco for over 2 years. He is easy to reach very informative in all issues related to taxes in Spain for a foreigner.

Francisco is very professional and knowledgeable.
Trevor Bush, Biniés, Huesca
Feb, 11 2022
Very pleasant person to deal with, managed to get a difficult house purchase sorted.
Colin Farrand, Malaga
Jun, 05 2020
I am in Malaga and use your office in Zaragoza for my clients in that area.

They are very helpful and professional.
Jonathan Mackay, Jaca
Mar, 12 2020
Francisco was extremely professional and answered our many questions promptly and clearly, both by phone and email. We feel very lucky to have had Francisco handle our Spanish Fiscal declaration.

The service was perfect, and we are very happy with the whole process.
John Hipper, Zaragoza
Dec, 03 2019
Francisco was recommended to me by friends in Spain after they had a very positive experience with him. He was an excellent contact for me while I was in the process of buying a house in Spain.

It was an overwhelming experience buying from Canada, particularly because of the language barrier and the time difference, but Francisco did a fantastic job of explaining to me everything about the forms, taxes and the local processes.

He was helpful, friendly and informative. When I arrived in Spain to complete the purchase, I felt much more confident knowing that I had his advice and assistance, he even offered to help me fix a problem with my bank accounts when I didn't understand what was happening (language).

I would have no hesitation using his services again and highly recommend him to anyone in need of his assistance. I was 100% happy.
Eamonn Gomez, Madrid
Sep, 29 2019
Francisco and Carmen did a great job handling my divorce. In this difficult time for me, they handled the issues with understanding and flexibility.

Francisco was very good in court and he could defend well against all the challenges made to the pre-nuptial contract my husband and I signed, so that it was upheld in full.
Eamonn Gomez, Madrid
Sep, 07 2019
Francisco was extremely helpful, he couldn't have done more.
Kimberly Adams, USA
Nov, 09 2017
My lawyer Francisco was very helpful. He knew what information I needed to give him to acquire the documents I needed.

He was very responsive to my status requests and he sent me the documents quickly. I am extremely happy and grateful for his service.
MW, Lledo, Spain
May, 23 2017
I am very satisfied with the service provided by my lawyer.

He was extremely helpful and I would definitely use the same lawyer again in the future.


Antonina Hales, Zaragoza
Sep, 22 2015
We contacted this law firm on several occasions with different questions (immigration, work contracts, rent of property, purchase of property) and they could always give us a thorough answer to our questions.

The lawyers provided us all necessary information and helped us to choose the best solution. They were very attentive and helpful. As we don't speak Spanish, they accompanied us to all government offices.
CL, Pennsylvania
Jun, 25 2015
Francisco did a great job of helping us through a process which required his diligence in order to be successful.

He worked hard on our behalf and we appreciated his determination.
Osman Bakri, UAE BARQ
Mar, 10 2015
Our lawyer Francisco was very helpful , he didn't spare any effort in fulfilling his duties which helped us reach our goal.

We would definitely use his services again.
See location of Lawyers on Map
1 Lawyers Offering Services in Jaca
Established more than
10 years ago
Present in 20
European Countries
Over 30,000 client enquiries
successfully managed
Why choose Advocate Abroad?
Call us Now