English-Speaking Lawyers in Fuerteventura
Which Lawyers in Fuerteventura? Customer reviews to help you select from the best, most experienced Lawyers in Fuerteventura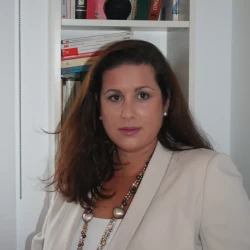 Cases completed 46
Cristina brings not only a great deal of experience dealing with international clients but has also been based abroad for many years, accordingly she ... [read more]
Cristina brings not only a great deal of experience dealing with international clients but has also been based abroad for many years, accordingly she speaks English fluently. As a result her communication is of the highest level, meaning that clients understand fully any legal process they are undertaking, thereby ensuring peace of mind at all times. Cristina deals with property related matters as well as probate and family law on behalf of English-speaking clients.
---
Customer Reviews
Ian Dalton, England - Cristina in Lanzarote
Jun, 08 2021
Totally professional , even through the language barrier and distance between us all facts and evidence needed for my case was collected understood and used effectively and efficiently.

My Lawyer Cristina was absolutely outstanding in everything she done and took way any worries or pressure I may have been under. I would honestly recommended Cristina to anyone from start to finish she has been first class.
Emerson D'Abbot-Doyle, Fuerteventura
Apr, 29 2019
Cristina's level of approachability was second to none & was very empathetic of our family situation & was very adaptable to changes in circumstances as they arose.

Her professionalism throughout was unquestionable & I wouldn't hesitate in using her again or recommending her to others. Service was perfect in every way.
Keith Naylor, Fuerteventura
Feb, 22 2019
Very satisfied with the service provided. Cristina is bilingual.
MF, Lanzarote
May, 21 2018
My lawyer Cristina was extremely understanding , friendly and reassuring. With Cristina on my side, it gave me confidence to continue.
Catherine Trainor
Feb, 22 2023
Personal and professional service!
See location of Lawyers on Map
1 Lawyers Offering Services in Fuerteventura
Established more than
10 years ago
Present in 20
European Countries
Over 30,000 client enquiries
successfully managed
Why choose Advocate Abroad?
Call us Now