English-Speaking Lawyers in Kusadasi
Which Lawyers in Kusadasi? Customer reviews to help you select from the best, most experienced Lawyers in Kusadasi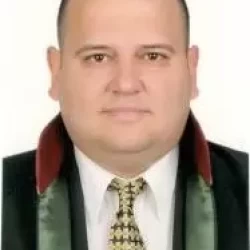 Sadi graduated from Marmara University Istanbul. He worked in one of the most prestigious law firms in Kusadasi until 2015 after which he established ... [read more]
Sadi graduated from Marmara University Istanbul. He worked in one of the most prestigious law firms in Kusadasi until 2015 after which he established his own firm. We are a dynamic team who are committed to our clients. We consistently apply international standards of transparency and due diligence to our clients' affairs. Our team are committed to our clients, making us a partner you can trust.
---
Customer Reviews
Dennis Cole
Aug, 18 2021
Sadi made me feel like I was his only client. As far as I'm concerned he went far and above in his handling my needs.

I felt 100 % safe in his hands and I consider myself lucky to have him as my lawyer and plan to use his office as long as I am in Kusadasi.
Shaunagh Latymer, Kusadasi
Mar, 18 2021
This gentleman has looked after us for several years and has always been professional and helpful. Highly recommended.
Shaunagh Latymer, Kusadasi
Sep, 24 2019
Thank you for a good introduction and a useful service.
See location of Lawyers on Map
1 Lawyers Offering Services in Kusadasi
Established more than
10 years ago
Present in 20
European Countries
Over 30,000 client enquiries
successfully managed
Why choose Advocate Abroad?
Call us Now