English-Speaking Lawyers in Istanbul
Which Lawyers in Istanbul? Customer reviews to help you select from the best, most experienced Lawyers in Istanbul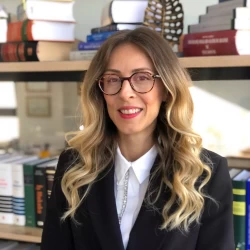 Cases completed 51
Kubra is a partner in her law firm which has offices in Istanbul and Izmit. Kubra and her firm focuses primarily in the areas of Corporate Law, Inheri... [read more]
Kubra is a partner in her law firm which has offices in Istanbul and Izmit. Kubra and her firm focuses primarily in the areas of Corporate Law, Inheritance and Family Law. Her firm also regularly advises on Litigation (labor law, debt recovery, breach of contract, liability and corporate conflicts ), She also represents multinational corporate clients on regulatory compliance matters, particularly in the areas of corporate, trade and customs and real estate property matters. she is a registered arbitrator and a sworn translator and interpreter.
---
Customer Reviews
Cheryl Toksoz
Apr, 28 2022
Kubra was extremely knowledgeable about Turkish law and my options as a dual Turkish/American citizen living abroad. I was blown away by how quickly she assessed my situation.

At every step along the way, she provided me with options for the next step. I never felt stuck or pressured to go in a certain direction. Costs were discussed in advance. They were very reasonable for the work performed.

I truly felt that I had someone on my side at every step along the way. Kubra is extremely friendly and very professional. I will definitely continue using her services for any other legal issue that I have to address in Turkey.
Joao Paulo Lazzarini Cyrino, Salvador, Brazil
Aug, 25 2021
Kübra was very helpful and friendly from day one. She dealt with my issue very diligently and was always clear and honest about everything.

I would surely recommend her to anyone in need of a lawyer in Turkey.
Janos Lukacs, Istanbul
Oct, 01 2019
Prompt, excellent client and advocate skills.
Sandy , Istanbul
Aug, 31 2019
She was available by phone whenever I needed her!
Ritchie Ross-Forrester, London
Sep, 24 2018
Kubra was fantastic.

She immediately started to communicate with me via WhatsApp which was very helpful and I could speak to over the phone to get updates any time. This was a massive contrast to other lawyers I spoke to in Turkey.

I instantly felt that I could trust her and would recommend her services to anyone. I will be keeping her details very close to hand.
Stuart Denison, Istanbul
Oct, 19 2021
Kübra was completely professional from the first contact all the way through to the end of the service.

Her work was quick and accurate, and I was immensely satisfied with the whole process. I wish her all the best. [View all G o o g l e Reviews]
Brandon Chamberlain
Jan, 31 2023
Kubra went above and beyond in every possible way. There were several steps along the way that had to be completed in specific order. She was 100% responsive, always within minutes. She explained everything in perfect detail and advised what would give us the highest probability of success.

She was kind and friendly, but professional. She not only provided the legal assistance we needed, but also helped our stress by feeling like we had a friend in the country who was willing to help.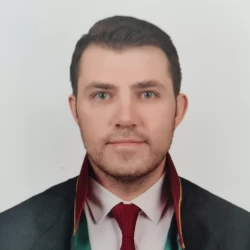 Yasin has worked as a judge in the Turkish criminal courts for 6 years before converting to private practice where he has worked in the fields of civi... [read more]
Yasin has worked as a judge in the Turkish criminal courts for 6 years before converting to private practice where he has worked in the fields of civil and employment law for a further six years. He has also spent time in other European countries as part of the Erasmus scheme, arranged through the faculty of law of his University. He speaks English fluently.
---
Customer Reviews
Amar Hadjou
Nov, 25 2022
I hired Yasin at Advocate Abroad to help us, me and my wife, to get a police clearance certificate from Turkey.

He helped us in every step, including dealing with the Turkish consulate and notary. Besides being responsive and committed, he is friendly and goes above and beyond for his clients.

We highly recommend this service. We are grateful for his dedication and excellent service. [View all G o o g l e Reviews]
Azat OK
Jan, 11 2023
Yasin is one of the best attorneys I have ever worked with. From our first meeting, he explained everything to me in terms I could easily understand and was always very responsive.

If anyone is looking for a knowledgeable attorney at a great price, and who do not have hidden fees, then go to Yasin. I highly recommend him. Yasin is a very, very responsible, talented professional lawyer. [View all G o o g l e Reviews]
See location of Lawyers on Map
2 Lawyers Offering Services in Istanbul
Established more than
10 years ago
Present in 20
European Countries
Over 30,000 client enquiries
successfully managed
Why choose Advocate Abroad?
Call us Now