Debt Collection in United Kingdom
Searching for Debt Collection in United Kingdom Service? Customer reviews to help you select from the best, most experienced Lawyers in United Kingdom
Client testimonials
Highly professional, efficient service. Response to our urgent email almost immediately. Our lawyer, very approachable and helpful with the handling of this case and intercepting everything into Engli... [read more]
Highly professional, efficient service. Response to our urgent email almost immediately. Our lawyer, very approachable and helpful with the handling of this case and intercepting everything into English for us. The service provided was excellent value for money.
Rhona Goodwin (Nov, 16 2022)
"I found the service very helpful and easy to use. It took the fear out of employing a legal service in that it was upfront and transparent and reasonably priced."
Derry Conran (Nov, 02 2022)
"Very responsive and reached out to me via phone call to set up a consultation. Answered all my questions and was willing to help."
Natalie Stephens (Oct, 24 2022)
"Proactive, always helpful and ready to answer questions, took control of my issue and clearly explained what I needed to do. Good value."
Jerry Lockspeiser (Oct, 16 2022)
"Very professional and knowledgeable. Came well-prepared to the meeting. I am extremely satisfied."
Piotr Nagalski (Oct, 11 2022)
"Responsible, understanding, good personal contact. Always finding time for us, very kind and helpful."
Paul Tapper (Aug, 09 2022)
"My lawyer was amazing. Every question quickly answered."
"Amazing service. Would recommend to everyone."
Noreen Murphy (Mar, 18 2022)
Excellent service, very quick to explain all procedures and possible outcomes. Once our lawyer began, the service was extremely professional and thorough, with clear communication at every stage. The... [read more]
Excellent service, very quick to explain all procedures and possible outcomes. Once our lawyer began, the service was extremely professional and thorough, with clear communication at every stage. The problem was dealt with in a very short time, I could not ask for better or more professional service.
Malcolm Shaw (Mar, 07 2022)
I found my lawyer to be prompt with all responses. My requirement was identified and understood, and I was advised of any potential complications. I found the service provided to be both professional... [read more]
I found my lawyer to be prompt with all responses. My requirement was identified and understood, and I was advised of any potential complications. I found the service provided to be both professional and approachable. Overall, I was very pleased with the service!
"Very, very happy with the service provided. I would definitely recommend my lawyer and would be very happy to use the service again. I felt in good hands immediately."
Joanne Mulvany (Feb, 01 2022)
"My lawyer was responsive and engaged and always willing to help. Everything went smoothly, and I received explanations regarding all the caveats. I highly recommend this service."
Tomasz Weglinski (Jan, 18 2022)
"Our lawyer was very helpful, professional and kind - nothing was too much trouble. If I left a message, we got a reply within 24 hours. Would recommend this service to anyone."
Michael Bailey (Dec, 13 2021)
"I was extremely pleased with the whole service."
Rex Millward (Jul, 02 2021)
"Extremely helpful, trustworthy, and went beyond expectations to help and serve me as a client."
Established more than
10 years ago
Present in 20
European Countries
Over 30,000 client enquiries
successfully managed
Debt Collection
This service is available across United Kingdom
Who Is This Service For?
Anyone with experience running a business will have unfortunately been forced at some point to chase debtors for failing to pay for goods or services supplied.
Or perhaps a loan has been made and never repaid. Hopefully, a formal legal demand will be sufficient to ensure prompt repayment.
If not, other measures can be taken to enforce your rights, around the world.
What Does This Service Consist Of?
Expedite and facilitate the collection of unpaid debts
Improve collection rates and where possible preserve existing business relationships
Collection is achieved either through extrajudicial or judicial procedures
Ensure a value-for-money service
All cases are undertaken with the strictest confidence and the clients are regularly kept up-to-date
Fees
The Intelligent Debt Recovery Service provided by the English-speaking lawyers on the Advocate Abroad network allows you to take control and to begin the process of recovering outstanding debts in Spain – regardless of where you are located in the world.
Furthermore, you can do so without having to make any advanced payment for the services of any kind when choosing the no-win-no-fee option*.
* Please note, this does not include costs involved with Court Proceedings.
Procedure
Negotiation With Debtors
Should the need arise, the lawyers on the Advocate Abroad network are experts in carrying out negotiations with debtors and will negotiate on your behalf for the return of the debt and will manage a debt plan with the debtor where you have provided us with full prior authorisation.
Obtaining all the monies that you are owed is of course the primary objective here, though you may decide that obtaining a percentage or the full amount over a period of time are acceptable alternatives.
Financial Report Before Going to Court
Going to court is a last resort but one that can be necessary in order to obtain a successful outcome. We should only really consider going ahead when all of the information relating to the debtor tells us that this will be a worthwhile strategy.
It is possible to obtain valuable information about the financial position of Spanish individuals and companies from a number of important sources. This would include:
The commercial register which contains a host of information about companies such as fixed assets and annual returns;
The property register which holds information on any assets registered in the names of individuals including sole traders;
The RAI register which contains valuable reports of any previous failure by the company to pay creditors Advocate Abroad can arrange for a report to be drawn-up and a recommendation to be provided – by specialist lawyers – on whether to pursue the debtor in the Courts.
It is strongly recommended to obtain a financial report before proceeding to take court action.
Court Process
If the measures taken extra-judicially fail to recover the debt and the financial report (recommended) suggests that it would be worthwhile to continue pursuing the debtor, the next stage is to bring the matter before the courts.
This effectively means using the 'Proceso Monitorio' which is a special court process specifically set-up for the speedy resolution of outstanding debts which cannot exceed €250,000. Upon presentation to the court of the petition together with supporting documentary evidence (contracts, invoices etc) the court will decide whether there is a sufficiently substantial case for the debt to be repaid.
The debtor is then informed by the court of the petition and at this stage there are three possible outcomes:
Debtor Agrees To Pay The Debt In 45% of cases brought via the 'proceso monitorio' the matter is resolved at this point with the debtor agreeing to pay the creditor the amounts owed.
Debtor Does Not Respond or Appear in Court If the debtor fails to respond to the court action or doesn't turn-up at the hearing then the judge may place an embargo on any assets or income of the debtor to force repayment of the amount owed. 39% of cases are resolved in this fashion.
Debtor Opposes Payment of the Debt If within a timeframe of twenty days the debtor opposes the action and does so in writing then it becomes necessary for the court to hear arguments from both sides. The debtor will require documentation to support their case. The debtor opposes the debt in this way in 16% of cases.
Free Support Services Included
When combined with the free and innovative Advocate Abroad support services you can be sure that you are obtaining completely transparent legal services from registered and regulated English-speaking lawyers abroad.These support services include:
Verification of the regulatory status of your professional.
Fees as recommended by the Local Professional Body
Fees specified in advance and legally guaranteed.
Service levels agreed in advance and guaranteed.
All professionals must hold professional indemnity insurance.
Professionals' proficiency in English monitored.
Continuous quality controls and reviews.
Why choose Advocate Abroad?
Our Lawyers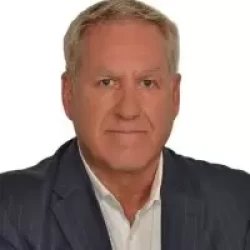 "Mark has been a practising solicitor for over 30 years and is registered and regulated by the Solicitors Regulation Authority. He specialises in managing probate and divorce matters with an English law element, on behalf of UK expats. "
Call us Now