Commercial Lettings in Portugal
Searching for Commercial Lettings in Portugal Service? Customer reviews to help you select from the best, most experienced Lawyers in Portugal
Established more than
10 years ago
Present in 20
European Countries
Over 30,000 client enquiries
successfully managed
Commercial Lettings
Available in the following locations: Aveiro, Castelo Branco, Faro, Lisbon, Porto
* If your local town is not listed, a lawyer from our nearest office will be happy to assist you.
Who Is This Service For?
Many of our clients need to establish premises in order to do business – this can by either a store, for retail operations or an office for other types of business.
In either case we can help you to organise the relevant real estate professionals as well as the legal aspects of such operations including lease review.
What Does This Service Consist Of?
Information on appropriate locations for business location locally
Assistance to enlist appropriate real estate agencies.
Attendance with clients to viewings of premises
Review of the Tenancy Agreement and signature.
Help with utility companies.
Assistance with Temporary or Permanent Residence application, where required
Full Accounting, Tax & HR Service available
Free Support Services Included
When combined with the free and innovative Advocate Abroad support services you can be sure that you are obtaining completely transparent legal services from registered and regulated English-speaking lawyers abroad.These support services include:
Verification of the regulatory status of your professional.
Fees as recommended by the Local Professional Body
Fees specified in advance and legally guaranteed.
Service levels agreed in advance and guaranteed.
All professionals must hold professional indemnity insurance.
Professionals' proficiency in English monitored.
Continuous quality controls and reviews.
Why choose Advocate Abroad?
Our Lawyers
Barbara, Lawyer in Lisbon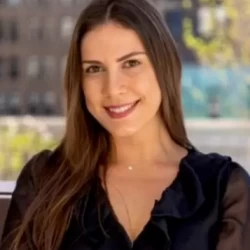 Barbara has spent her legal career specialising in assisting foreign clients who wish to relocate to Portugal. Accordingly she is an expert on all areas related to immigration, property matters as well as the tax implications for those who wish to simply emigrate to Portugal as well as those who wish to set-up businesses here. Barbara is fully registered and regulated by the Portuguese Bar Association and speaks English fluently.
Cláudia, Lawyer in Castelo Branco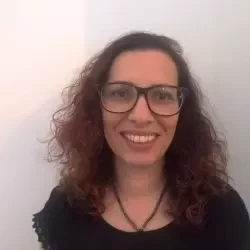 Cases completed 47
I am a Lawyer, working independently for 7 years now. I have experience in family law, property, public deeds, criminal law and general matters. I'm m... Read More
I am a Lawyer, working independently for 7 years now. I have experience in family law, property, public deeds, criminal law and general matters. I'm my work I sometimes do translations and certifications of foreign documents. I although have experience in teaching.
---
Customer Reviews
Odete Lauritzson
Sep, 20 2022
Claudia was very helpful in dealing with my queries of dealing with receiving inheritance and drafting POA's for my brother. She invested a lot of additional time trying to understand the needs of the banks in drafting the POA that is needed to show the different banks.

I would definitely use Claudia again for other Portuguese law related matters.
Leonard Baker
Aug, 17 2021
We found Claudia a pleasure to work with from beginning to end. The reason being is that she was competent and helpful at all times. She was efficient without being pushy.

She also worked very logically and systematically making sure everything was achieved in a stress free manner. And she was friendly!
Connor Gray, Castelo Branco
Aug, 16 2021
Claudia went to every effort to help with our cases. We first asked her to help us with our property purchase and she was exactly what we needed as we didn't really have a clue what we were doing.
The sale went through absolutely pain-free and we were so happy we asked her to continue on to advise on our residency.

Unfortunately we hit complications but only due to the current global issues, Covid19 & Brexit, So we had to return the the UK. But even during all of that she kept us up to date, well informed and we really felt we had her on our side.

I will be staying in touch with Claudia when we return, I would use her services again and I would (and have) happily recommend her to friends.
Claude Waddington, Lisbon
Jan, 25 2021
Claudia went above and beyond to help us, my partner and I have been extremely happy with her responsiveness, effectiveness in sorting everything for us in a very short time. We have compared the service value, and Claudia's services have been the best value for money, and she was very professional.

Thank you ever so much, we will be return customers.

Continue being awesome!
Abigail Stancliffe-Vaughan
Dec, 17 2022
Claudia is friendly and funny and also very professional. She gave us honest straight answers at all times and advised where needed. Our estate agent behaved very badly and she was calm and measured about this whilst keeping us fully informed.
Anthony Wroe
Jan, 31 2023
Claudia has been very professional and has gone above and beyond in assisting in a house purchase. She has been very patient and has always made herself available at the earliest opportunity when questions have arisen.

I couldn't fault her at any point during our business, and will use her again when we look to move to Portugal in the near future.
Diana Maria, Lawyer in Porto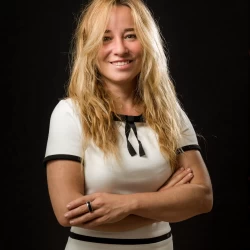 Diana is a lawyer whose areas of expertise encompass tax planning, company set-up, immigration and property matters. While Diana spent her early life in China, she is originally from Oporto, Portugal. She returned and graduated from the University of Coimbra. Diana has participated in various M&A transactions, having gained a broad understanding in cross-border corporate matters. She works alongside UK, Portugal, France, Germany and many countries in Africa in cross-border contracts for fiscal optimisation.
Elsa, Lawyer in Lisbon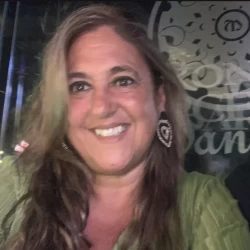 Elsa has been running a private legal practice since 2004, assisting both national and international clients in civil and business legal matters. In addition to her primary law degree, Elsa later obtained a Master's Degree at the University of Austin, in the United States, with a postgraduate doctorate in international trade as well as mediation, arbitration and negotiation.
Teresa, Lawyer in Faro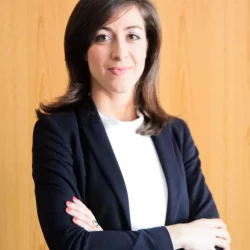 Cases completed 156
Teresa read law at the University of Coimbra. She is specialised in civil law, contracts, property and inheritance case, with more than 10 years repre... Read More
Teresa read law at the University of Coimbra. She is specialised in civil law, contracts, property and inheritance case, with more than 10 years representing international clients. She holds a postgraduate degree in Banking, Stock Exchange and Insurance Law and also holds the specialization course leading to the degree of Master of Corporate Law. A well-known speaker, Teresa's research focuses on issues of economic and financial law, as well as fundamental rights. She speaks English fluently.
---
Customer Reviews
Edwin Roberts
Oct, 04 2022
Teresa and her team were immediately very responsive to our inquiry and remained as such throughout their service.

Teresa's team clearly understood our needs and objectives and through their network of established local contacts, they were able to accomplish our goals timely and with professionalism and competence.

Teresa always offered to make herself or her team available to respond to any questions or concerns that we might have had, and has stayed in touch with us to offer support throughout the visa process. Teresa clearly exceeded our expectations based on your evaluation criteria listed above.

We will no doubt have additional legal matters in the future and will have no hesitation Teresa to assist us with a range of Portuguese legalities.

Overall, a fantastic job. A huge thanks to the team and advocate abroad.
Lydia Payten
Sep, 20 2022
Was happy with the service.

One improvement I would suggest: I received an email aimed at Americans which uses different terminology than the UK. So this could be addressed for future correspondence.
Dawn Ryan
May, 11 2022
I was very happy to use the services of Teresa as I wanted someone I could communicate with in English, as I don't speak Portuguese. Teresa's English was perfect.

I was happy with the costs of the service and she helped ensure that my tight deadline was met.

I intend to use Teresa's services again in the future and would happily recommend to others.
Lenita Martins Bandeira, Caldas da Rainha
Nov, 16 2021
She was very accessible, friendly and fast to reply. I would recommend her.
Erich von Schiller, Porto
Nov, 04 2021
Teresa is absolutely wonderful. She's dedicated and shows great passion and caring.

I'm only halfway through the process and still will need assistance to have my spouse join me in Portugal, but I have no doubt all will turn out beautifully with the continued assistance of Teresa.

Thank you for putting me in her exceptionally trustworthy hands!
Vernon Petch, Faro
Sep, 16 2021
Teresa and her associates were extremely helpful and professional in their work to achieve our needs, many thanks.
Chris Sorrentino, Faro
Sep, 10 2021
Teresa was very helpful and always got back to me promptly when I had questions. She made herself available by phone during my appointment with SEF, ensuring I left as a Portuguese resident. Obrigado!
Michael Roch
Aug, 25 2021
Teresa is super professional and can only recommend her . Best service ever
Sean Miller
Jul, 07 2021
Teresa went above and beyond to ensure she attended to everything everything I needed, and explained every step of the process to me clearly and patiently.
Simon O'Callaghan, Faro
Jun, 17 2021
During Covid times communication was easy and replied to queries I had.

Great service and would recommend to others with poor Portuguese as they translated everything sent to me and replied to my messages in English which was a great help to me.
Fernando Alvarado Jacobs, Aveiro
Jun, 12 2021
A very nice lawyer who helped me quickly solve my presented problems. In addition, she presented and helped me to solve the various things that one must have as a resident in Portugal.

As can be seen from the answers above, I am very pleased with the help I have received.
Meaghan Johnson, Porto
Jun, 09 2021
Very informative, very responsive, and my NIF was provided very promptly
Desiree Wattrus, Castelo Branco
Jun, 05 2021
The service we received was professional and they did explain and provide feedback. The Tax number was obtained and the Bank account opened in a timely manner.

Whenever we had queries we could get hold of the person concerned and if not they would phone you back which we did appreciate.
Fiona Simpson, Aveiro
Jun, 01 2021
Teresa responded within a very short time of my initial email. She immediately put me at my ease, listened and understood my needs.

Not only did she assist us with our initial request, she also managed to resolve a last minute request of ours.

Our experience with her was extremely good and we will be asking for her assistance in the future.

Thank you for supporting such excellent human beings.
Jimmie & Cheryl Weese, Portimão
May, 14 2021
Teresa always got back to me. She never was negative, she told it like it was. She was in control but never controlling. Her fees were affordable.

She did things like getting our Nif, bank account was started by Her. She found some medical phone numbers that I needed. She was encouraging when I was down when getting my application for visa completed. We will definitely want more of her services when we move to beautiful Portugal.

We were happy to have her help. Sincerely Jimmie and Cheryl Weese.
Call us Now