Landlord-Tenant Dispute in South Africa
Searching for Landlord-Tenant Dispute in South Africa Service? Customer reviews to help you select from the best, most experienced Lawyers in South Africa
Established more than
10 years ago
Present in 20
European Countries
Over 30,000 client enquiries
successfully managed
Landlord-Tenant Dispute
Available in the following locations: Pretoria
* If your local town is not listed, a lawyer from our nearest office will be happy to assist you.
Who Is This Service For?
Given the central importance of maintaining a roof over one's head, it is hardly surprising that it gives rise to one of the most common reasons for resorting to legal advice.
While it can surely be claimed that tenants are typically at a disadvantage in the negotiations, at times landlords suffer and are left out of pocket due to activities of their tenants.
What Does This Service Consist Of?
Initial assessment by an English-speaking lawyer specialised in property law
Review of any lease agreement
Proposals on best, low-cost course of action to achieve the most advantageous result
Formal communications with the other party in an effort to reach a solution
Ultimate resort to legal proceedings if no other resolution possible.
Free Support Services Included
When combined with the free and innovative Advocate Abroad support services you can be sure that you are obtaining completely transparent legal services from registered and regulated English-speaking lawyers abroad.These support services include:
Verification of the regulatory status of your professional.
Fees as recommended by the Local Professional Body
Fees specified in advance and legally guaranteed.
Service levels agreed in advance and guaranteed.
All professionals must hold professional indemnity insurance.
Professionals' proficiency in English monitored.
Continuous quality controls and reviews.
Why choose Advocate Abroad?
Our Lawyers
Lindie, Lawyer in Pretoria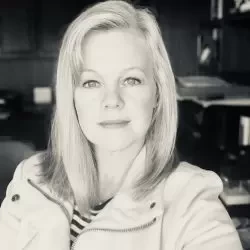 Lindie attended the University of Pretoria from 1996 until 1999 and obtained a BPROC. She was admitted as an Attorney in 2001. She specialised in labour Law for 3 years and was then admitted as a Notary and Conveyancer in 2004. Since 2004 she has been specialising in Contracts, Labour law, Conveyancing, Notarial practice and Corporate law. She enrolled for LLM Corporate Law at the University of Pretoria in 2019.
Call us Now