Visa Renewal & Long Term Residency (EU) in Germany
Searching for Visa Renewal & Long Term Residency (EU) in Germany Service? Customer reviews to help you select from the best, most experienced Lawyers in Germany
Established more than
10 years ago
Present in 20
European Countries
Over 30,000 client enquiries
successfully managed
Visa Renewal & Long Term Residency (EU)
Available in the following locations: Bonn
* If your local town is not listed, a lawyer from our nearest office will be happy to assist you.
Who Is This Service For?
While the process for obtaining an initial visa is surely one of the most complex aspects of relocating to a new country, it is important to note that most visas are initially approved for a limited period only – usually for a period of one year.
Requirements
Assuming that the visa holder complies with other terms of the visa such as remaining free of any criminal sanctions and maintaining health insurance cover, evidence of their ability to continue supporting themselves, then they will simply need to renew their visa, according to the requirements of the specific visa.
Each visa has its own requirements in this respect, though usually the initial right to residency and/or work is restricted to one year. Some time before expiry the visa holder should begin the process of renewing their visa - often for a slightly longer period of two years.
Benefits
Most countries eventually offer the opportunity to convert the short-term visa into a long-term visa or even to naturalise and become a citizen of the host country at some point. In Spain, once the visa holder has lived here for 5 years, they have an opportunity to convert to a long-term visa. After 10 years, they may apply for Spanish Citizenship.
What Does This Service Consist Of?
Assistance and advice on the documentation required to effect the renewal of the visa
Assistance and advice completing and submitting the forms (all in Spanish only) to the corresponding government department before stipulated deadlines to ensure the renewal is approved
Similar assistance with renewal applications on behalf of the visa holder's spouse and family (if required)
Free Support Services Included
When combined with the free and innovative Advocate Abroad support services you can be sure that you are obtaining completely transparent legal services from registered and regulated English-speaking lawyers abroad.These support services include:
Verification of the regulatory status of your professional.
Fees as recommended by the Local Professional Body
Fees specified in advance and legally guaranteed.
Service levels agreed in advance and guaranteed.
All professionals must hold professional indemnity insurance.
Professionals' proficiency in English monitored.
Continuous quality controls and reviews.
Why choose Advocate Abroad?
Our Lawyers
Chorusch, Lawyer in Bonn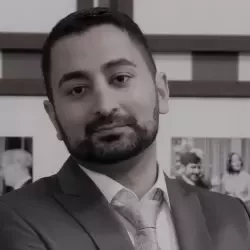 Chorusch studied Law at the University of Bonn and Business Law at the University of Leicester (MA) followed by a Doctorate in Law at the University of Bochum. Subst. Currently pursues both academic and practical work by lecturing in German and International Law while consulting companies in the fields of Business formation and immigration and residency in Germany.