Property Sale 3% Reclaim in Spain
Searching for Property Sale 3% Reclaim in Spain Service? Customer reviews to help you select from the best, most experienced Lawyers in Spain
Established more than
10 years ago
Present in 20
European Countries
Over 30,000 client enquiries
successfully managed
Property Sale 3% Reclaim
Available in the following locations: Alicante, Barcelona, Benidorm, Cadiz, Castellon de la Plana, Cordoba, El Campello, Fuengirola, Girona, La Manga del Mar Menor, Las Palmas de Gran Canaria, Los Alcazares, Malaga, Mallorca, Mazarron, Motril, Murcia, Nerja, Oviedo, Seville, Valencia, Velez-Malaga
* If your local town is not listed, a lawyer from our nearest office will be happy to assist you.
Who Is This Service For?
When a non-resident owner of a property in Spain sells their property, the purchaser is obliged by law to deposit 3% of the purchase price directly with the Spanish tax authority (AETA) in lieu of payment of all taxes due on the property ownership.
This is the Spanish government's way of ensuring that vendors pay Capital Gains tax and also any non-resident property tax.
While this service is frequently offered by unqualified individuals in the property sector, it can often be a mistake to rely on them as the procedure is rather more complex than they may have anticipated and requires a good understanding of taxation and of course a high level of Spanish.
What Does This Service Consist Of?
Initial discussion with an English-speaking lawyer specialising in property law to determine the amount that may be reclaimed
Submission of any missing returns to the AEAT, if necessary
Submission of reclaim of 3% withholding tax
Payment of the relevant amount to the vendor's bank account
Free Support Services Included
When combined with the free and innovative Advocate Abroad support services you can be sure that you are obtaining completely transparent legal services from registered and regulated English-speaking lawyers abroad.These support services include:
Verification of the regulatory status of your professional.
Fees as recommended by the Local Professional Body
Fees specified in advance and legally guaranteed.
Service levels agreed in advance and guaranteed.
All professionals must hold professional indemnity insurance.
Professionals' proficiency in English monitored.
Continuous quality controls and reviews.
Why choose Advocate Abroad?
Our Lawyers
Angela, Lawyer in Cordoba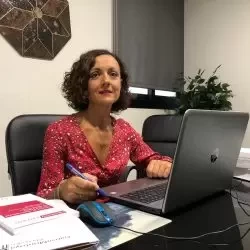 Cases completed 59
Angela has over 20 years experience as a practising lawyer in Spain. She has assisted English-speaking clients throughout her career in property matte... Read More
Angela has over 20 years experience as a practising lawyer in Spain. She has assisted English-speaking clients throughout her career in property matters, business law, immigration as we as the areas that so often touch on foreign residents' lives such as family law and inheritance matters.
---
Customer Reviews
Barbara Taylor
Sep, 27 2022
As well as being very professional, she was also friendly and helpful.
Jean Lai Chan, Mijas Pueblo
Jul, 31 2022
Angela was helpful and caring right from the start. My case was with the British Consulate in Malaga and Angela didn't flinch knowing how difficult if not impossible to deal with a government organisation.

Angela had supported me mentally as well because of the way I was being treated, and I wasn't mentally capable of making any decision for myself. She guided me to have the confidence to face the challenge ahead, and we finished the case with the compensation and result that I wanted.

I will not hesitate to recommend Angela's service to anyone. Thank you Angela, I am grateful for your help and support. Kind regard, Jean
Nigel Lella
Jan, 19 2022
Very helpful, professional and value for money.

Angela was very helpful and very quick to come back with any questions I had.
Samantha Baycock, Fuengirola
Nov, 24 2021
Angela always replied immediately and her clear advice and guidance was so reassuring.

Fantastic customer service when I really needed it.
Brian Thomas Clapham, Cordoba
Nov, 22 2021
Angela is extremely proficient with excellent English, she responds to questions within an hour.

Easily the best lawyer I've ever dealt with both here in Spain & UK.

A very charming lady, thank you Angela!
Marcus Stephan
Jul, 05 2021
A highly professional and pragmatic response. In our particular case a range of outcomes was possible and it was refreshing to deal with someone who not only had an in-depth understanding of the law as it applied, but was also able to advise looking at the wider picture and context.

Communication was excellent and I believe that the service provided represented good value for money.

We will certainly continue to ask Angela to represent and act for us in all future legal matters.
Christel Suy, Malaga
Apr, 30 2021
Angela is very professional and always available to assist us. Especially when we couldn't come to Spain due to Covid she sorted everything in our name. We are extremely satisfied!
Michael Bates, Fuengirola
Mar, 31 2021
Angela's English is perfect. She did an amazing job and kept me informed all though the process.

I will be recommending her to all my friends both in Spain and those in the UK with interests in Spain. I was happy with the end cost.
I cant praise her enough. Thank you Angela
Julie Heenan, Cordoba
Mar, 08 2021
Angela was extremely professional in all her communication with us, and on behalf of us. She had the ability to pre-empt our concerns and was extremely knowledgeable about her subject, which in turn provided us with security that we could trust her and she was acting in our best interest and within the law.
She also showed us kindness and empathy, which we so appreciated.
We were surprised at the cost for her services, we expected so much more having heard stories of other British people seeking Spanish residency and what they were being charged.
We have no hesitation in recommending Angela, and if ever I needed the services of a Lawyer in the future I would not hesitate to contact her. If she wasn't able to help me herself, I have full confidence that she would help me find the person I needed.
Robert Atkins, Spain
Feb, 18 2021
Very helpful and professional. Excellent English!
Joanna Derrick, Cordoba
Feb, 18 2021
Angela was very prompt and very clear in all communications. Throughout our residency process the rules kept changing and she stayed on top of what was required for us. She went above and beyond in helping us, she even helped when we ran into obstacles with exchanging our driving licenses. I have already recommended her to three friends who are now working with her, and I wouldn't hesitate to recommend her to more!
Rick Moses, Almodovar del Rio
Feb, 18 2021
Angela was always there to help and always answered my questions. Everything went smoothly despite the current climate. I would not hesitate to use her services again or to recommend her. Thank you.
Frederik Otte, Málaga
Sep, 25 2020
Very satisfied with the service provided. Angela is bilingual and speaks English perfectly.
Andrew Hales, Fuengirola
Oct, 23 2019
We dealt with Angela, and had a superb service - she was efficient, clear, timely and exceptionally helpful. We would recommend this respectable Solicitor who has excellent English.

Trustworthiness is so important, and step by step help was very much appreciated. Thank you Angela of myAdvocate Fuengirola. [View on G o o g l e ]
Leah N
Oct, 27 2021
Angela was amazing with us. We will recommend her to all of our friends and family and also would not hesitate in using her again.

Thank you so much once again Angela. [View on G o o g l e ]
Beatriz, Lawyer in Nerja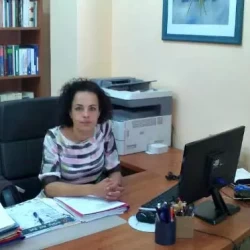 Cases completed 104
Beatriz is an experienced solicitor practicing law in Malaga province. She provides expert legal advice to English-speakers across the Malaga region o... Read More
Beatriz is an experienced solicitor practicing law in Malaga province. She provides expert legal advice to English-speakers across the Malaga region on matters such as Property Conveyancing, Inheritances, Contract Law, Immigration and Family Law.
---
Customer Reviews
Sharon Crull
Oct, 04 2022
Beatriz was always very quick to respond and very thorough and professional. She kept me updated on her work and progress.

She went way beyond what I expected. I am extremely grateful to her for her work for me
Michael Pratt
Aug, 03 2022
Beatriz was efficient, informative and trustworthy, and we highly recommend her.
Timothy Mullins
Aug, 02 2022
Beatriz is highly professional, always very helpful, extremely responsive and easy to deal with.
Michael Bailey, Velez Malaga
Dec, 13 2021
Beatriz is always willing to help - nothing is too much trouble for her.

If I leave a message she always get back to us within 24 hours.

She is very professional very kind. Would recommend her services to anyone.
Fiona Gilmore, Nerja
Jan, 07 2021
Beatriz was very professional but friendly. She explained everything clearly and I wouldn't hesitate in using her services again in the future.
Carole Nicholls, N/A
Jul, 13 2020
Beatriz has been wonderful to deal with she is very approachable and always professional and I would certainly recommend her to friends.

When my circumstances changed Beatriz was extremely helpful and explained fully the action needed and the process required. I have communicated via email to her and she has always responded promptly and when I have visited her office she has always been very welcoming.

Her english is excellent and she has always let me know the costs upfront of any work she has done.
Anne Mette Bergmann, Malaga
Mar, 14 2019
Beatriz has been extremely helpful all through the process of buying our apartment.

We had some serious challenges in the beginning with the first apartment we wanted to buy and Beatriz went more than all the way to help - we felt so secure in her hands, and still do.

We will continue to use her service and promote her to anyone who needs a lawyer.

Beatriz was recommended to us by a very good (Danish) friend in Spain and was he right :-) So we give her our best recommendation.
Lee, Uk
Jan, 14 2019
Absolutely spot on service, very impressed!
Kevin, Algarobba Costa
Jan, 08 2019
Clear information throughout, well explained and always had my confidence.
Jim & Susan Heron, Dundee, Scotland
Jan, 07 2019
Beatriz was extremely professional and provided an expert service. She understood our requirements, was very approachable and responded to all questions quickly.

She explained the differences in legal requirements between the UK and Spain clearly and helped us to understand them. We would highly recommend Beatriz for any legal services.

We can't think of anything we would like to see improved about the service we received from Beatriz and would have no hesitation in contacting her again if we required any further information.
Martin Kiersnowski, Nerja
Jan, 04 2019
Beatriz has always been friendly and helpful. Would definitely recommend the service to friends.
Jason Yorke, United Kingdom
Jul, 19 2018
Beatriz was really helpful and always kept me informed at all stages. She is very professional and a pleasure to deal with.
Søren Aabel Hammer, Malaga
Jul, 05 2018
Beatriz was professional and quick to respond. Would definitely recommend to friends.
Jan Neate, Nerja
May, 30 2018
Very satisfied with the service provided by Beatriz.

She extremely helpful and spoke more or less fluent English. We would definitely recommend her to friends.
PJU, Torun, Poland
May, 09 2018
Béatriz responded quickly to any queries I raised, with easily comprehensible answers.

Her fee was very reasonable and she proved to be a very personable and approachable person when we finally met at the Notary.
Consuelo, Lawyer in La Manga del Mar Menor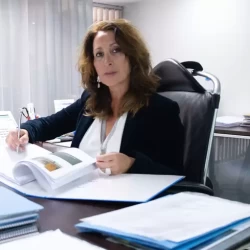 Cases completed 86
Consuelo specialises in property matters, family and inheritance, immigration and also assists clients with the initial phase of business incorporatio... Read More
Consuelo specialises in property matters, family and inheritance, immigration and also assists clients with the initial phase of business incorporation and license applications.
---
Customer Reviews
Thomas Thomson
Jun, 29 2022
Was extremely satisfied with the response times and explanations and assistance that we received. No hesitation in using Consuelo for future legal work.
Aaron Dolan
May, 03 2022
I received a service from Consuelo, she was very helpful and prompt. She came back to me quickly when I asked a question and I am satisfied over all with the service she provided.
Peter Duffin
Mar, 02 2022
Consuelo provided an excellent service. Consuelo and her team were very responsive to our needs and helped us through any difficulties that arose, providing a very professional service.

I would highly recommend her to my friends and colleagues.
Jon Winchcombe
Dec, 09 2021
Consuelo was extremely helpful in navigating the difficulties the residency system. She was always available to fully and comprehensively answer any questions we had, and held our hand through every step of the long process. It is hard to see how she could have done more to help us understand and alleviate any fears or concerns we had.

We will be using Consuelo for any other services we need as I don't think any other company could be more patient and supportive, and we would recommend her to anyone who needs to navigate the residency or visa system. We were very lucky to get such a first-class service from an excellent professional.
Patrick Mcdermott, Benidorm
Nov, 25 2021
Consuelo was able to carry out my instructions in a very professional way and communicated updates throughout the process.

I would use Advocate Abroad again.
Douglas Goddard, Alicante City
Oct, 25 2021
Consuelo was always available and very responsive to requests and work needing to be done. She dealt with all work in a very efficient way and provided good solutions to all queries raised by the Authorities.

Consuelo always went that little bit further to ensure all our requirements were completed within the timescales set by the Spanish Authorities. Consuelo was extremely professional and it was a great relief to me to use her services as she removed all the stress and anxiety elements from the process and I was completely confident in her abilities to deliver and would recommend her without hesitation 5 stars service.
Antony P, La Manga Del Mar Menor
Sep, 02 2021
Consuelo was fantastic throughout the process of applying for Spanish residency.

She was always a phone call or a WhatsApp away whenever I had any queries. She went above and beyond to ensure everything went smoothly.

I would highly recommend Consuelo if you are looking for a solicitor
Ruth Lingley
Aug, 10 2021
Very responsive, got back to me promptly, answered all my questions thoroughly.
Anuradha Oogur
Jul, 15 2021
I definitely recommend Consuelo. Very professional, reliable, did the job with trust and confidence.

English speaking and found her very helpful quickly responding to emails, phone calls. No hassle with the work. I really appreciate her work. I will definitely recommend Consuelo as I bought property and her job was done on time without any difficulties.

Best of luck ,I will rate her work to 5 star!
Dinah Sparkes, Spain, Alicante
May, 17 2021
My case was handled very professionally. It was a delicate matter and I knew I was in a safe understanding pair of hands. I would definitely recommend this solicitor , efficient and no problems with the language. Well done great result!
Johanna Count, Benidorm
Mar, 22 2021
Consuelo made everything so straightforward and was always available to answer my questions. She was perfect.
Farideh Askari, El Campello
Mar, 13 2021
Thank you for the opportunity of giving me to provide feedback about Consuelo, who is a talented and capable lawyer who submitted my Residency application on 31st December a day before Brexit as a British citizen.

My residency was granted kindly by Spanish Authorities on 5th February and despite lack of available appointments, she managed to make an appointment for fingerprints on 5th March and now I am waiting for my TIE card .

I'll be always grateful for the kind and professional help of Consuelo for helping me through the process and will definitely recommend her to any client. Many thanks!
Brenda Killigrew, Murcia
Nov, 29 2020
I had a direct phone call from Consuelo , within 24 hours of my first email contact . Was very clear and explained the next stages really well over the telephone.

The continued emails , were consistent and very helpful . Consuelo dealt with all the stages with a efficient process , that has made the application for the Tourist Licence for my property in Spain very easy. Her persistence with getting the Guardia Civil to issue passwords was impressive , for me to upload information to them as required by law in Spain.

Thank you Regards Brenda Killigrew
Johanna Count, Benidorm
Oct, 07 2020
Consuelo explained and took care of everything. She is easy to get in touch with and a pleasure to deal with.

Having to deal with Spanish probate laws and procedures was overwhelming but Consuelo made it so straight forward.
Mark Underhill, Mazarron
Sep, 29 2020
We had a legal problem in Spain and the allocated solicitor, Consuelo, helped us solve the issue. Right from the beginning she was extremely professional and understanding of our needs. It was obvious that she knew exactly what was required.

We felt completely at ease and presented very knowledgeable in respect of legal procedures. I would highly recommend the Advocate Abroad service to anyone in a tight spot in need of legal help.

In terms of what could have been improved, maybe time from initial phone call requesting service to client contact could be a bit quicker, but that's the only thing.
Domingo, Lawyer in Las Palmas de Gran Canaria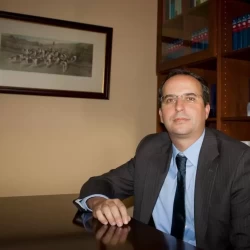 Cases completed 60
Domingo has 10 years experience as a practising lawyer in Gran Canaria and specialises in providing expert advice in property law matters, inheritance... Read More
Domingo has 10 years experience as a practising lawyer in Gran Canaria and specialises in providing expert advice in property law matters, inheritances, family law and contract law issues, in particular time-share agreements.
---
Customer Reviews
Michael Hoban
Jan, 18 2022
Domingo was a very helpful solicitor, & provided me with important advice which set my mind at ease, & resolved the issue
Jonathan Williams, Maspalomas
Aug, 19 2020
Domingo is a reliable, competent and friendly guy. He has done all we have asked of him without any issues whatsoever.
We would recommend him instantly to our friends and neighbours.
Neil Halton-Smith, Las Palmas
Feb, 26 2020
He was the utmost Professional. And I would recommend him to anyone.
Bill Clark, Las Palmas
Oct, 22 2019
Friendly and professional service of the highest standard. Good value for money, flexible and dealt with matters both in the UK and Gran Canaria in a timely and pragmatic way. Would definitely recommend this business and Domingo in particular.
Nothing.
Jonathan Williams, Maspalomas
May, 16 2019
A highly professional lawyer who carried out the task set by ourselves to a very high standard indeed. He was polite, helpful and knew his business perfectly.

I will be using him again and will be recommending his services to friends and acquaintances alike, with the knowledge he will do a great service for them.
Diana Rawstron, London
Nov, 03 2016
Domingo provided an excellent service on this matter and I was very pleased that I had found him through your website.

I definitely use the same lawyer again in the future.
Michelle Richardson, UK
Apr, 19 2016
Domingo has great empathy, and works hard with great understanding of your needs.

Domingo is available and flexible, he is there for you always, and very professional at all times.

My case was a difficult one,Domingo did all he could given the circumstances, I could not of have asked for more.
KRF, Las Palmas
Jun, 22 2015
My lawyer showed great attention to detail, was responsive and very professional.

I will definitely use his services again.
Sam Mendis
Oct, 17 2022
Excellent English-speaking Solicitor, Domingo, that was informative and helpful throughout. I would highly recommend. [View on G o o g l e ]
Rahel Dietze
Jul, 13 2022
myAdvocate abroad helped me so much, I can barely say it! Domingo was one of the biggest help for me opening up my business in the canary islands! [View on G o o g l e ]
Janinne Cara Hardaker
Jan, 09 2023
Francisco, Lawyer in Cadiz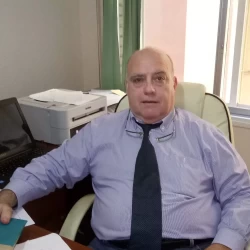 Cases completed 22
Francisco is a highly experienced lawyer who has spent almost 30 years providing representation to English-speakers in Spain. He specialises in Civil ... Read More
Francisco is a highly experienced lawyer who has spent almost 30 years providing representation to English-speakers in Spain. He specialises in Civil law (family, succession, contracts, claims, insurance claims and property claims), Commercial law (business incorporation) and Employment Law.
---
Customer Reviews
Alan Barry, Cadiz
Jan, 27 2021
We sought advice on a residential lease document. Francisco was very responsive to our initial request for assistance and thereafter.

The advice he gave was excellent and allowed us to sign the lease in comfort. We then used him to advise/assist us in our Spanish Immigration applications. This process was also very successful. Throughout Francisco was very approachable and patient as he took us through the intricacies of Spanish bureaucracy!
Louis Sbardella, Cadiz
Nov, 10 2020
Francisco is a very passionate individual that takes his position very seriously. I am so incredibly pleased that I was able to find him to help me and that he spoke English as well.

Francisco was and is truly a good man, a good lawyer and a very knowledgeable and personable man. I look forward to enlisting his services in the future. Kind regards to Francisco.
John Neder, Cadiz
Mar, 06 2019
Francisco was very helpful with our enquiries. His level of English was excellent and we were very satisfied with the level of service we received.
Candy, Cadiz
Feb, 11 2019
Francisco was very responsive, supportive and understanding.

Unfortunately, I had to use another lawyer who has helped me in another case.
Francisco Jose, Lawyer in Motril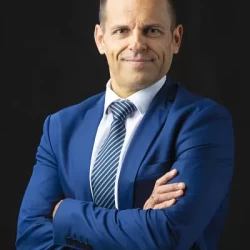 Francisco Jose specialises in assisting foreign clients (expats), with services for both residents and non-residents. Most of our clients come from English-speaking countries, although in recent years, we have seen more and more enquiries from customers in Nordic countries such as Sweden, Norway and Denmark. Accordingly, he assists clients in areas such as property conveyancing, immigration and visas as well as Wills & Probate. Francisco Jose speaks English fluently.  
Inma, Lawyer in Castellon de la Plana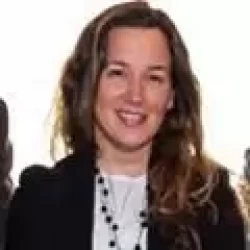 Cases completed 185
Inmaculada has assisted individuals and corporations in the Valencia region with the legal and tax matters for over 30 years. From offices in Valencia... Read More
Inmaculada has assisted individuals and corporations in the Valencia region with the legal and tax matters for over 30 years. From offices in Valencia City and Castellón de la Plana, Inmaculada provides expert legal advice and assistance to English-speakers in Property matters, Contract Breaches/Debt Recovery, Family law and Business formation and bookkeeping service.
---
Customer Reviews
Felix
Oct, 04 2022
Very helpful and professional in her approach. Prompt response to all of my emails.

I'm very satisfied with the service I got!
Mark Hurst
Aug, 18 2022
Inma was a 'Godsend' in moving us through the minefield that is the process of residency applications...mine as a European citizen was fast and very easy, but my wife's application as a UK citizen was complex & very precise. However, with Inma's help & expertise it was completed.

Inma is knowledgable, efficient, helpful, approachable, speaks perfect English (with a slight Scottish twang:-) and has a wonderful sense of humour. We cannot recommend her highly enough & we will use her for all of our legal needs in Spain. Thank-you Inma
Magham Abbass
Aug, 09 2022
I would like to express my opinion about Inma.  She is very helpful , understanding and had excellent communication with me during the process

I would like to thank her sooo much as I am very happy and satisfied with her way of sorting out the issue we approached her for

I will recommend her to everyone who needs any lawyer in Spain.

Thus, massive thanks for her great help and support.
Paul Tapper
Aug, 09 2022
Responsible, understanding, good personal contact. Always finding time for us, very kind and helpful.
Filip Dakovic
Aug, 09 2022
Inma and her team were very friendly and professional in helping me get NIE number.

I would highly recommend them and hope to do business with them in future.
Ste Marrs, Manchester UK
Dec, 02 2021
As much as the probability was against me to gain a successful defence Inma provided the best and most adequate advice required in order to prepare my defence and representation.

Thanks for your help!
Sayuri Akimoto, Valencia City
Oct, 08 2021
I appreciated Inma's ability to explain and provide appropriate solutions.
Charles Bou Samra
Aug, 09 2021
Fast response, easy going, kind.
Terence Cabral
Aug, 09 2021
I have already referenced them to my friends. They listened, understood what I was asking for help with, were clear with feedback, answering all questions - being bilingual was very helpful to someone just learning the language - then gave me my options & to the point.

Very professional & approachable. They did what they said they would which inspired trust & reliability.
Blessing Samson, Spain, Valencia
Mar, 18 2021
I am very satisfied with the service - recommended!
Angela Durand, Valencia
Feb, 03 2021
They understood our needs and were very helpful!
Estrella Shepherd, Castellon
Dec, 17 2020
The level of professionalism and approachability was impeccable. Also, Inmaculada's prompt and thorough communications were greatly appreciated.

I could not have asked for more at such a fair price.
Stephanie Boyd, Valencia City
Oct, 13 2020
Within hours of contacting Advocate Abroad, Inma was in touch with me.

My case came at a very unexpected and emotional time, however Inma took control of the situation immediately and was the best support I could have hoped for.

She clearly explained each step to me along the way, regularly updated me out of hours and was professional until the end. I felt very safe with my situation in her hands - she really knows her stuff and I wouldn't hesitate to use her services again.
Mike, UK
Apr, 10 2020
Inma is a very professional person and has been very helpful to me since the set up of the company and all the way through.
Daniela Majstorovic, Valencia
Dec, 05 2019
Inmaculada was very professional, very helpful and approachable , easy to communicate , pleasant,and her English is fluent.
José, Lawyer in Alicante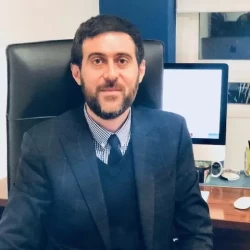 Cases completed 207
Jose Antonio is a highly-experienced lawyer in the Alicante area of Spain. With offices in the centre of Alicante Capital, Jose-Antonio has offered ex... Read More
Jose Antonio is a highly-experienced lawyer in the Alicante area of Spain. With offices in the centre of Alicante Capital, Jose-Antonio has offered expert legal advice for more than 10 years to English-speakers involved in Property transactions and contractual disputes as well as family law, inheritance and business formation.
---
Customer Reviews
Robert Theobald
Oct, 12 2022
Jose helped us through every part of the process with speed and efficiency. Because he spoke perfect English he explained everything so that we understood what we were doing. He cleared the way and prepared every part of the process, so there were no hold-ups.

His friendly attitude made us very comfortable and his professional approach made both the purchase and sale of the property smooth and easy. He gave very good value for money and nothing was too much trouble.
Geraldine Walduck
Jul, 11 2022
I cannot recommend too highly, my lawyer Jose. He is the ultimate professional on every level. An excellent communicator. A lovely, approachable gentleman who is extremely knowledgeable about law.
William Bain
Mar, 21 2022
I have used Jose on several occasions now and I'd happily use him again in the future.
William Bain
Aug, 24 2021
Jose is always very helpful and nothing is a problem. I have used him many times already and will continue to do so.
Stuart Munro
Jul, 05 2021
Jose was always good natured and polite and fully helpful in every respect. I would have no hesitancy in recommending him or to use him again.
Emily Mason, Alicante City
May, 19 2021
José was very easy to contact, by email and phone; he kept me updated whenever anything changed or progress was made. He reassured me many times and was very understanding, which really helped as I was obviously very worried about the situation.

I found Jose to be very approachable and kind, knowledgeable as well and explained everything whenever I had questions (even if they were probably very silly!).  Jose also I think was really good value for the level of service he provided.

I'd have no hesitation in recommending him, or using him again, although I sincerely hope I never need to! Definitely great at his job!
Susanne Taheri, Alicante
Mar, 25 2021
Kind and fast replies, good advice and it feels that if I ever need any legal advice in the future I for sure will contact José again.

I am pleased with all contact that I have had .
Keith Wortley, Denia
Feb, 18 2021
Jose has provided me with outstanding help and advice over the last ten years.

I would not hesitate to recommend his services to anyone seeking legal advice in Spain. I have come to regard him as a friend over the period of our acquaintance. His fees are extremely reasonable, and has always replied to my queries within twenty four hours.

I cannot speak more highly of his professionalism and only wish I had been aware of his existence twenty years ago, when I first bought property in Spain.
David Smith, Alicante
Sep, 12 2020
Jose was always very responsive, understood the problem and clearly explained the costs and benefits of possible solutions and took prompt action to resolve the issue.

1st Class and very professional. A great ambassador for your network.
Wayne Leatherbarrow, Costa Blanca
Sep, 01 2020
Confident, articulate, concise & polite. I've used eleven 'abogados' to date, all pale behind Jose. One case I had lasted 12 years ! So I do believe that I know a little concerning the lugubrious trade today. The Best Rise to the Surface.
I'm happy, Thank you.
Geraldine Walduck, Alicante
Aug, 14 2020
Jose Antonio is exceptionally professional and methodical in all that he does. He is knowledgeable in all areas of Spanish Law and is always a pleasure to deal with. I have no hesitation in recommending him.

The service provided by Jose is exceptional at all levels.
Stephen McCool, UK
Jul, 29 2020
José was attentive and sympathetic throughout in his dealings with my brother (in Australia) and me (in the UK).

Ours was a problematical case which involved José making contact with a Spanish notary and subsequently applying for NIEs for us and acting Power of Attorney. After this he was involved in protracted negotiations on our behalf with a particularly unhelpful Spanish bank in the matter of inheritance.

He was a calming influence when needed and never less than professional. He kept us fully informed at all times.
Yolande Van-de-l'Isle, London
Jun, 29 2020
Jose understood my needs and was able to do all the things that I needed. He was extremely approachable and did everything necessary.

I understood what he was doing and what was required of me to do. I was also very happy with the price paid.
Richard Flawn , Alicante
May, 31 2020
I Found Jose very professional and knowledgeable regarding my divorce proceedings and would gladly recommend him.
Nicole Spires, Alicante
May, 26 2020
I thought he was very helpful and professional, always responded quickly.

His English is really good and all the instructions I received concerning the signing and returning of documents was very clear.

I would readily recommend him.
Maria, Lawyer in Girona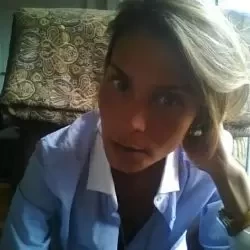 Maria is an experienced English speaking Spanish lawyer with experience in Property law, inheritances and corporate and private banking.
MarÍa, Lawyer in Malaga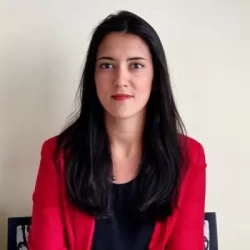 Maria has been a practising solicitor in the Costa del Sol for several years. She provides expert legal guidance in most civil law areas including: Family Law, Property Conveyances, Probate & Wills, Contracts, Traffic Accidents and Immigration matters. Maria speaks fluent English as well as her native Spanish.
María-José, Lawyer in Murcia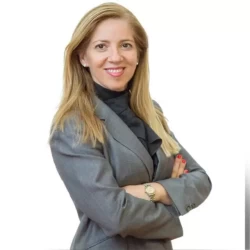 Cases completed 104
Maria-Jose read Law at the University of Alicante, and in 2004 became a member of The Law Society of Murcia. In 2005 she established her own law firm ... Read More
Maria-Jose read Law at the University of Alicante, and in 2004 became a member of The Law Society of Murcia. In 2005 she established her own law firm with offices in the centre of Murcia and maintains offices both there and in Valencia. Maria-Jose acts as Secretary of the Civil Section in the Law Society of Murcia and is a leading member of the legal community. She assists clients with property acquisitions and disposals as well as a full range of civil law matters such as inheritances and family law matters. She speaks English fluently.
---
Customer Reviews
Natalie Stephens
Oct, 24 2022
Very responsive and reached out to me via phone call to set up a consultation. Answered all my questions and is willing to help.
Ali
Jul, 25 2022
This was quite the experience that an expatriate who does not speak the language needs – which made me feel less of a stranger and more like at home.

Maria explained the process and procedure with clarity, and she always kept me well-informed till I got through this eventually.

Thank you, Maria, for the great work and I wish you best of luck and success in your professional endeavors.
Jett Smith
Jul, 06 2022
Firstly, I was pleasantly surprised how quickly I was contacted and given an appointment. In our very first meeting, it was apparent that Maria is not only knowledgeable and professional, but she is obviously a very caring person.

For the first time in several months of dealing with my Residencia problem, I felt relaxed and positive that she would be successful. She kept me informed on every issue and what to expect. I cannot properly express the relief I had when she informed me that my application was approved, and stayed in contact right up to the day I received my new TIE card.

Thank you for connecting me with Maria. You are very lucky to have her on your team.
Victor
Jun, 16 2022
Maria gave a comprehensive breakdown of what her service entailed, including elaborating on other alternatives.

She was quick on delivery and communicated clearly. Overall, this was a satisfactory service.
Agata Pawlik
Jun, 09 2022
Thanks to Maria-Jose's professionalism and very quick reaction, I was able to make very efficiently my arrangements. It was also a pleasure to meet her - a very kind and helpful person.

Her English proficiency impeccable.

Thank you again! Appreciate all the help.

Agata
Barry French
Apr, 28 2022
Maria was fantastic. So glad I found her!

Always there when I needed her, she always called back afterwards, if she was busy with another client.
Malcolm Shaw
Mar, 07 2022
Excellent service, very quick to explain all procedures and possible outcomes. Once Maria began she was extremely professional and thorough with clear communication at every stage.

The problem was dealt with in a very short time, I could not ask for better or more professional service.
Eamonn Kiely
Feb, 22 2022
Hello. She was very professional and if I emailed she contacted me back immediately.

She was very helpful and I will use her services again in the future.
Elzbieta Brajer, Murcia City
Nov, 19 2021
Maria is very professional and very helpful. She has helped me with problems caused by another lawyer and. when I confused the time of the appointment, she was very understanding and accommodating in making another appointment.

I would definitely recommend her services to anyone.
marina hall, Valencia City
Nov, 15 2021
Very helpful and responsive.

Would highly recomend to others looking to secure a visa in Spain.
Paula Mcgaughey
Sep, 14 2021
Maria was amazing she explained everything and kept us up to date she is a very professional lady and I will use her again and recommend her
Norena Von Hartitzsch, Murcia
Dec, 15 2020
Maria was extremely quick at responding, patient and understanding of my many questions, gave clear easy to understand replies, and went out of her way to help me.

I eventually decided not to proceed with a court case but will definitely be contacting María in the future about other legal issues.
Paul Dowler, Murcia
Mar, 25 2020
I cannot speak highly enough of the professional level of service afforded to me by Maria-Jose.
The speed of reply to enquiries was excellent as was the advice.
I will, without question utilise the services provided by Maria once again, should I have the requirement for legal assistance within Spain.
Thank you Maria!
Patricia Wheatley , Murcia
Feb, 03 2020
Maria was very helpful and sorted my problem within a week, I was very pleased with how much information I was given and the very quick replies to any questions I had.
Michelle, Murcia
Nov, 27 2019
I'm very happy with the way Maria dealt with everything,I would definitely contact Maria if I ever needed her services again 😃
Miguel, Lawyer in Oviedo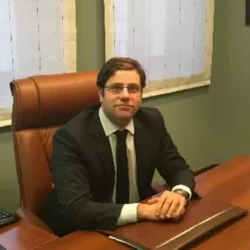 Cases completed 36
Miguel has accumulated a great deal of experience practising as a lawyer for more than 16 years. He is an expert in all aspects of commercial and empl... Read More
Miguel has accumulated a great deal of experience practising as a lawyer for more than 16 years. He is an expert in all aspects of commercial and employment law, working extensively with international businesses that have Spanish employees. He appears on the register of civil and employment law mediators and is authorised by the Spanish government to mediate in civil and commercial disputes.
---
Customer Reviews
John Behr, Oviedo
Feb, 02 2022
Miguel was fantastic in all respects!
Jo Helmuth
Dec, 12 2021
Miguel helped me buying a property in Pantin, A Coruna.

Miguel is very professional, pro-active, and diligent. He structured the process from beginning to end. He was very helpful in also giving guidance in situations where I had to make decision.

On top of doing important legal research, preparing paperwork and organizing local contractors, he also conducted all negotiations with the seller and bank.

Since I had no prior experience in any of the business we did together, do not speak Spanish and have no knowledge of local customs, all this was absolutely crucial to the success.

Finally, Miguel is a very friendly person and I genuinely enjoyed the interaction.
Anns Pavlova, Oviedo
Nov, 18 2021
Miguel is very friendly and always ready to help. Always answers the phone or a message. Very polite and rather reliable!

Angie Nicos, Galicia
May, 05 2021
Miguel could not have been any better, he was instantly responsive with any form of contact whether it be email or WhatsApp he was always there to help and advise.

He is a very calm understanding person with excellent communication skills and very supportive and kind. I highly recommend him, and will always use his services even though I'm now at the other end of Spain.

He is a great person and a highly professional lawyer, he got what I wanted which was not an easy achievement, and considering the huge amount of time he dedicated to my case he is excellent value for money. I am very grateful and thankful to him and all his work.
Richard Mintern, Oviedo
May, 03 2021
We were very happy with the service from Miguel. We found him always reliable and professional, always quick to respond, understood what we wanted.

We had some difficulties during the process due to Brexit but he worked his way through them and we couldn't be happier with the outcome. We intend to ask him to represent us when we buy a house in Spain
Ben Cuppello, Oviedo
May, 27 2020
Miguel provided a faultless service throughout the purchase of our property in Oviedo.

Always responsive, providing excellent advice and guidance and prepared to go above and beyond to help us on numerous occasions. I could not recommend him highly enough.
Brian Berman, Oviedo
Mar, 11 2020
We were very have happy with the level of service provided by Miguel, he went above and beyond to make sure that everything was understood by us and clear.

Using him made us realise that buying aboard was not straight forward and with his help opened doors which we would have struggled with. He was always available to us day and night ( even at weekends) and would respond to any question with either the answer or information of how to get it. He kept us informed at each and ever stage of our purchase. He was a real gentleman and we were very proud and honoured to have met such a lovely man.

He is a great example of how a person in his position should operate with his clients and we can not thank him enough.
Pavel Zaytsev, Oviedo
Mar, 11 2020
Miguel helped our company a lot.

He deeply investigated the contract then provided us a reasonable set of recommendations how to proceed with the counterparty.

The case is going to the end in a couple of weeks, finally he could able to defend our position as much as possible. We will definitely use Miguel for creating future contracts.
Chris Ealand, Oviedo
Nov, 27 2019
I am so satisfied and impressed by the the blend of professionalism and humanity Miguel has shown me. He has earned my complete trust in all matters.

He keeps in contact and replies quickly and even on weekends. Plus has a wonderful feel for his clients as to their needs. I cannot thank him enough for all his help.
Leigh Hossbach, Oviedo
Aug, 17 2019
I would wholly recommend Miguel to anybody contemplating a house purchase in the Asturias area of Spain. His pricing was competitive and adapted to my particular requirements.

He consulted with other professionals (including the council) to help determine the expansion and future building possibilities of the land. He also undertook the necessary checks to establish there was no outstanding debt tied to the property.

Compared to UK solicitors Miguel was very much more approachable and would always respond to my queries and deliver frequent progress reports at any time of the day including weekends.

Given the complexity of the Spanish notary system it is essential you have a local solicitor who knows all the variations associated with the Asturian conveyancing system to guide you towards a successful outcome.

Even though I had a reasonable understanding of Spanish Miguel's excellent written and spoken English proved invaluable at all stages of the conveyancing process in particular the final signing of the deeds. Well done Miguel and many thanks for all your help!
Daphne Zargar, Detroit, USA
Jul, 20 2019
Miguel was awesome! Super responsive, extended my knowledge and put me totally at ease through the process of buying a house in Galicia.

I felt my interests were put first in the process and protected and would definitely recommend Miguel with full confidence.
Daniel Spitzhorn, Spain
Aug, 14 2018
Miguel in Oviedo helped us during the process of buying a flat in Asturias. He was just brilliant!
Nick Nicolaou, Oviedo
Feb, 20 2018
Very Satisfied with Miguel's work. He was very helpful and we would definitely use his services again in the future.
Rafael, Lawyer in Seville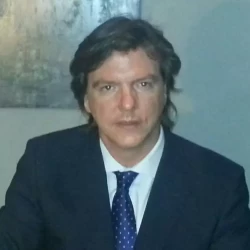 Cases completed 55
Rafael graduated in Law from the University of Seville in 1995. He lived in Ireland for more than two years to improve his English language skills and... Read More
Rafael graduated in Law from the University of Seville in 1995. He lived in Ireland for more than two years to improve his English language skills and his experience as a lawyer. He specialises in civil law, in particular property matters, mortgages, inheritance and family law. He speaks English fluently with a certified Advanced level.
---
Customer Reviews
Julie Joly
Nov, 07 2022
He phoned us in The Netherlands within an hour of my initial message to AA. He was very helpful and generally reassuring. He made the effort to book us a much needed 9.00am Monday morning appointment at very short notice and had everything prepared when we arrived.

We hope to never need a lawyer at short notice in Sevilla again, but if we do, we have one!

Many thanks to AA too for the speedy connecting and convincing website.
Awring Shaways
Oct, 05 2022
Thank you ever so much Rafael for your help, understanding and professionalism. We are grateful!
Patrick McGrail
Jun, 17 2022
Rafael was very professional in all aspects, he was very polite and understanding and would ensure that you knew all the facts concerning the Spanish legal system.

With his guidance and advice, my particular case had a good conclusion. I was very surprised that the cost of his council was very reasonable and economical considering his experience and knowledge as a lawyer.

I would have no hesitation in recommending him to any future clients. Thank You, Rafael
Marilyn Benmergui
Apr, 07 2022
Rafael was an enormous help with the purchase of our home. Being new to the country it all seemed extremely complex but Rafael explained the process in such a clear, calm and detailed way that I felt I could place my trust in his abilities which made the whole experience smooth and hassle free.

Rafael is a consummate professional and will highly recommend him to anyone in need of his talent.
Ciara Mills, Seville
Jan, 14 2022
Rafael in Sevilla helped my husband & I through the EU residency process. He was very proactive with gaining our appointments quickly, accompanying us to all appointments as our Spanish is still a work in progress and keeping us informed of the process from beginning to end.

We would fully recommend Rafael.
Anthony Belardo, Cadiz
Jun, 16 2021
Rafael went out of his way to assist us with numerous immigration-related procedures over the course of the last year. He helped us interpret the rules and regulations, which were often available only in Spanish, and helped us with the requisite interviews at the Foreigners' Office in Seville.

This was complicated by the numerous delays and closures due to COVID and Rafael was indispensable in helping us obtain meetings and file documents online. He was always available to answer the many questions that crept us during this rather lengthy process and we could not have navigated the numerous steps without his invaluable assistance.
Adrian Ward, Seville City
Mar, 08 2021
Rafael did a great job informing me and my girlfriend of our options to relocate to Seville from the UK. Clear, friendly, and straight forward process. Thank you.
Stephen Downey, Sevilla
Jan, 07 2021
Responded excellently to the difficult changes to get my TIE residency. Very professional & approachable. Value for money.
Very happy with the service I received.
Joanne Barker, Seville
Dec, 14 2020
Rafael was always available to help and assist me, even if it was a case of me worrying! Which I really appreciated because the process was stressful at times and involved lots of preparation.

Rafael made sure I knew exactly what I had to do. He replied and responded quickly to my messages/calls/emails. He was very knowledgeable and highly organised with a vast experience. He made me feel confident. I will always recommend him. I praise his work highly.
Erica Hansen, Seville
Nov, 04 2020
Rafael was incredibly helpful and responsive.

I would highly recommend his services for anyone like me who is having difficulty navigating the Spanish system.
David Stevens, Seville
Sep, 21 2020
Rafael has provided us with excellent service for us as we relocated to Spain. He guided us through the NIE application and subsequent switch to TIEs. He assisted us through the process of our house purchase and also helped us with our wills.
We found his help invaluable. His approach was friendly and professional throughout. We would recommend him to anyone looking for English speaking legal services.
Mike and Olivia Ashmore
Mar, 20 2020
Rafael was extremely professional when we approached him in a complete panic over a burofax we received in Spanish from a neighbour. He knew exactly what we should do.

He diffused the situation with his knowledge of the law in Spain. The information has been left on file with him should we ever need to refer back in the future.
Kindest regards
Michael and Olivia Ashmore
Robert Melvin, Seville
Dec, 08 2019
I was extremely happy with Rafael during my case. He always responded promptly to any questions I had. I found both his spoken and written English to be excellent, even with complex legal matters.

He explained any query I had very well and if there was anything I was unsure of he explained thoroughly. I was extremely impressed with the level of professionalism throughout the process together. I would highly recommend Rafael to anyone needing a lawyer in Spain. It was a pleasure to work with him.
Colin Johnson, Sevilla
Mar, 15 2019
Very helpful, especially as English and Spanish law has it's differences and my final document - a testament -  required the services of a notary and the final translation.

A pleasure to meet Rafael and to discuss my needs and he made the whole process straightforward with lots of common sense solutions. ***** 5 stars and highly recommended.
Vivien Yao, UK
Jan, 17 2019
Worked with Rafael for a project. He is very professional, efficient and helpful.
Thanks Rafael!
Raffaele, Lawyer in Barcelona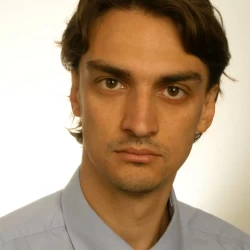 Cases completed 215
Raffaele is a registered lawyer in Barcelona who speaks perfect English, Spanish and Italian. He is an expert in intellectual property, commercial law... Read More
Raffaele is a registered lawyer in Barcelona who speaks perfect English, Spanish and Italian. He is an expert in intellectual property, commercial law, property law (buying and selling property), civil law, procedural law, fiscal matters and providing extrajudicial legal advice.
---
Customer Reviews
Derry Conran
Nov, 02 2022
I found the service very helpful and easy to use. It took the fear out of employing a legal service in that it was upfront and transparent and reasonably priced.
Veronika Glushkova
May, 17 2022
Raffaele was very courteous and result-oriented, handled the case with high professionalism
Anthony Farnsworth, Barcelona
Jun, 10 2021
We had a good service from Raffaele. He was in a tricky position in obtaining timely information from other professionals and the Covid 19 situation made things take longer.

However he kept trying. Also he set a price and stuck to it even though the job was more involved than originally thought. I thought that the fee we paid was fair/good value.

His level of communication with us was good.
Alex Orchard, Barcelona
Jun, 09 2021
Raffaele assisted me with numerous time sensitive legal issues in regards to my residency status in Spain post-Brexit. Not only did he succeed at fixing every issue I presented to him, he also did it all in a timely manner and at a very reasonable cost.

His flexibility in handling legal matters is impressive, and was made even more impressive to have completed it all during this Covid-19 era where normal meetings/ appointments are incredibly hard to organise.

I would recommend him to any of my friends and colleagues, and will seek his legal advice in future matters should it be needed.
Anna, Barcelona
Oct, 29 2020
Raffaele got in touch very fast, listened carefully and was very supportive of the matter. Thank you !
Suzanne Frankling, Sabadell
Oct, 28 2020
Raffaele was extremely helpful and nothing was too much trouble. He is also very friendly and his manner puts you at ease straight away. Yes I would use him again and in fact my sister uses his legal services as well.

If you need a lawyer who speaks fluent English and Spanish (and Italian) and works on your legal matters professionally and without delay, then I strongly recommend contacting Raffaele.
Raymond Dieset, Barcelona
Sep, 18 2020
Very relaxed and not uptight. All very good.
Glenn Humphreys, Barcelona
Jun, 02 2020
Raffaele was responsive, understanding and polite.

He provided excellent value for money, explaining and providing appropriate solutions in a professional manner all the while ensuring technicalities and possible outcomes were understood.
Rasha Bousaad, Barcelona
Apr, 17 2020
he is professional in all points mentioned above, I am so happy with dealing with Raffaele, he always gives me the required information.
Johannes Rumpf, Barcelona
Apr, 17 2020
Raffaele exceeded my expectations and always went the extra mile to assist me with my needs!
Wim Laleman, Barcelona
Feb, 28 2020
Very Satisfied with the service.
Monica Chitnis, Barcelona
Aug, 26 2019
Raffaele went out of his way to make sure I solved all my problems in the most cost-effective way possible. He also takes full responsibility for doing a great job and making sure the client is happy.
Stefan Cojocaru, Girona
Jul, 09 2019
My lawyer had a very professional and tactful approach to my case and endeavoured in every way to resolve my problem.He's been very polite and patient giving me time to make the right decisions.
Paul Symes, Barcelona
Jun, 19 2019
Very satisfied with the service provided!
Marion Rouillé, Barcelona
May, 10 2019
He really listened to my story (all the details about the issue I had), he was always clear about his strategy and never sugarcoated the possible outcome.

I appreciated the fact he was very down-to-earth and presented me with truth about the situation, without trying to give me false hopes.

Always professional I would totally recommend his service.
Rosa, Lawyer in Mallorca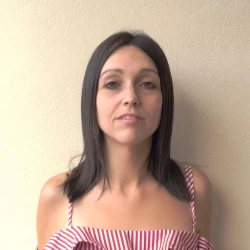 Cases completed 522
Rosa is an experienced and highly sought-after English-speaking lawyer who provides expert legal advice and assistance in the following legal areas: P... Read More
Rosa is an experienced and highly sought-after English-speaking lawyer who provides expert legal advice and assistance in the following legal areas: Property conveyances, Inheritance, Family law, Criminal law, Business set-up and Employment law.
---
Customer Reviews
Jerry Lockspeiser
Oct, 16 2022
Proactive, always helpful and ready to answer questions, took control of my issue and clearly explained what I needed to do. Good value.
Andre
Sep, 27 2022
Very helpful very fast response and very quick service - couldn't have asked for a better service!
Charles Swanton
Sep, 20 2022
Rosa was simply outstanding - always on hand to answer difficult questions and explained complex legal issues in a very clear manner. I could not recommend her more highly!
Mark
Aug, 05 2022
Excellent communication and spoke perfect English. She explained the process very well. Very reasonably priced.

Rosa was extremely helpful and responded to every email very promptly. Would highly recommend Rosa to anyone, she sorted out my issue very quickly.
Cleo Castrillo Campbell
Aug, 04 2022
Rosa was extremely prompt to reply to any queries or give timelines so we were aware of the whole process and what was expected of us when.

Very professional and courteous manner and made good suggestions to solve problems that came up to help them be resolved in a timely manner
Marcus Smart
May, 30 2022
Rosa has been absolutely great. I've never had such good service. Rosa understood my needs, my situation and my concerns and clearly guided me through the whole process of punching a home abroad.

Rosa was very professional, she responded to any concerns I had rapidly, all times of the day.

I went on to do additional purchases and legal work with Rosa and seriously cannot fault the services she provided.
Alexandra Thorsen
May, 26 2022
Rosa was always timely and extremely thorough with her responses, which I really appreciated.

It was easy going through the process with her, and she made the whole process stress-free.
Marc
May, 19 2022
She was amazing. Every question quickly answered.
Katie O'Brien
Apr, 21 2022
Rosa contacted me the very next working day and was so helpful. Had my matter that i'd been so worried about resolved in a couple of days. Thank you!
Peter Eriksson
Apr, 10 2022
It's been a very long nerve wrecking process but that's for the court to get better at. Half the trauma for me has been the wait and not been able to move on. Very tough.

I appreciate Rosa very much in every respect.
Natalie Hanton
Mar, 07 2022
Rosa was very efficient, responding promptly to all my enquiries and made the whole process very smooth. I couldn't have asked for more in a lawyer.
Charlotte Painter
Feb, 21 2022
I found Rosa very easy to talk to and she explained all my options. She was very happy to explain all the legal terms that were unfamiliar to me.

I will definitely contact Rosa in the future and recommend her friends requiring an excellent lawyer.
Bernard Collins, Palma De Mallorca
Feb, 01 2022
Rosa was charming, professional, quick to respond, gave us confidence and her fees were fair.
We wouldnt hesitate to recommend Rosa.
Stephen Brown, Northern Ireland
Jan, 18 2022
Rosa proved herself to be extremely professional, helpful and approachable. I would go as far to say if it were not for her expert advice we would not be in the fortunate position of having recently completed on our property.

We were working with a small budget for Mallorca and it took us 3 years to find the right property with all the right paperwork in place. During that time Rosa was there for us offering advice, explaining the rules and regulations of the Spanish property system even instructing an Architect on our behalf for one property we had initially and possibly fool heartedly agreed.

During Covid Rosa having Power of Attorney meant an inability to travel did not prevent us from completing on our property, within the agreed time frame. Rosa's written and spoken English is perfect and she always answered emails promptly, she went above and beyond to keep us informed at every stage of the purchase and ensure we understood what was happening and when the funds were expected to be available.

To quote my wife Rosa was more helpful, easier to pay and offered better advice than any solicitor we have had in the U.K.
Daryl Jessup
Jan, 05 2022
I found the service offered was of the highest standard. Every question we put forward, was answered promptly and with a useful response. If we needed advice or for someone to attend meetings, then this service was very forthcoming.

The knowledge and expertise was excellent. The fees charged were extremely fair.

Overall, the service provided far exceeded my expectations and I could not have asked for more.
Call us Now