Limited Company Set-up Service in France
Searching for Limited Company Set-up Service in France Service? Customer reviews to help you select from the best, most experienced Accountants in France
Established more than
10 years ago
Present in 20
European Countries
Over 30,000 client enquiries
successfully managed
Limited Company Set-up Service
This service is available across France
Who Is This Service For?
Depending on the type and size of the business that you are planning to set-up, a limited company can often be the appropriate choice – for the same reasons as are the case in your home country – flexibility and limited liability.
Note that the bureaucracy associated with incorporating a company and ensuring tax and reporting compliance tend to be rather more complex than in the UK and other Anglo-Saxon jurisdictions.
What Does This Service Consist Of?
Ensure legal interests are protected, especially when creating a company with several partners.
Drawing-up a notarial contract according to your guidelines, properly prepared and tailored to your objectives.
Ensuring that your Articles of Association contain all necessary elements.
Make sure that the application is made in accordance with the requirements of the Commercial Companies Code. With the power of attorney you will have granted to us, on your behalf we will register your company at all Government institutions and offices required by law.
Applying for company tax and identification numbers.
Obtaining all necessary documents, permits and approvals.
Dealing with bank formalities connected with setting up of the company bank account.
Once completed the registration process, we will draw up all other corporate documents required by the Commercial Companies Code.
Free Support Services Included
When combined with the free and innovative Advocate Abroad support services you can be sure that you are obtaining completely transparent legal services from registered and regulated English-speaking lawyers abroad.These support services include:
Verification of the regulatory status of your professional.
Fees as recommended by the Local Professional Body
Fees specified in advance and legally guaranteed.
Service levels agreed in advance and guaranteed.
All professionals must hold professional indemnity insurance.
Professionals' proficiency in English monitored.
Continuous quality controls and reviews.
Why choose Advocate Abroad?
Our Accountants
Thibault, Accountant in Merville-Franceville-Plage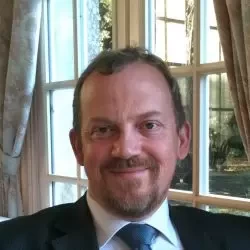 With more than 30 years of experience, in business, industry and in law firms, in operational and management functions (management, legal, finance, hu... Read More
With more than 30 years of experience, in business, industry and in law firms, in operational and management functions (management, legal, finance, human resources), in France and internationally; Thibault can support client projects in all their legal and human resource aspects. He holds a Masters in International Law, Executive MBA (HEC Paris) and a graduate of the Aix-en-Provence IEP. He is also a certified business coach, trained in mediation (CMAP Paris) and CSPO certified agile SCRUM method.
---
Customer Reviews
Stephen BricolMan
Jun, 27 2022
Lori
Dec, 14 2022
He was knowledgeable, responsive, a great communicator, and competent. A pleasure to work with.
Call us Now