English-Speaking Lawyers in Paris
Which Lawyers in Paris? Customer reviews to help you select from the best, most experienced Lawyers in Paris
Caroline, Lawyer in Paris...
Caroline began her career in well known French & English law firms, such as HMN & Partners, Elborne Mitchell, 5 Essex Court Chambers and Atkin Chambers, where she practised in insurance, construction and litigation fields, specifically insurance and reinsurance law relating to industrial risks, civil liability (contracts, tort, professional matters or defective products) and transport law. She took the oath in 2009 and works in both French and English in civil and commercial matters relating to construction issues, general insurance, industrial risk issues, product liability cases, property and equine law.
Caroline was brilliant, nothing was too much trouble and she helped me resolve an issue that others advised me was not possible. I am truly grateful for all of her hard work and help.
Georgina Noble-Owen
05 Sep 2023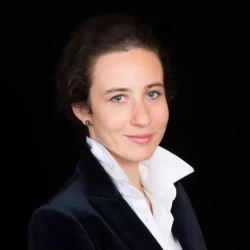 33 completed cases
Speaks languages
Established more than
10 years ago
Present in 20
European Countries
Over 30,000 client enquiries
successfully managed
Why choose Advocate Abroad?