English-Speaking Lawyers in Limassol
Which Lawyers in Limassol? Customer reviews to help you select from the best, most experienced Lawyers in Limassol
Savvas, Lawyer in Limassol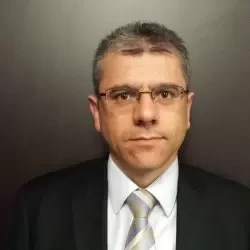 Savvas left Deloitte in 2019 at the level of Director. He has now established his own accounting firm, which has three Partners. He holds a BA (Hons) degree in Accounting and Finance and he is a fellow member of the Association of Chartered Certified Accountants (ACCA) and a member of the Institute of Certified Public Accountants of Cyprus (ICPAC). He joined Deloitte in 2005 after he finished his studies in the UK. Savvas was a member of the IFRS Consultation Centre of Deloitte Cyprus and specialized in the audit of large local and international companies in the following industries; Shipping, Manufacturing, Oil and Gas, Hotel, Investment Holdings, etc. Savvas gained extensive experience in taxation and consultation of business including financial advisory.
See location of Lawyers on Map
1 Lawyers Offering Services in Limassol
Established more than
10 years ago
Present in 20
European Countries
Over 30,000 client enquiries
successfully managed
Why choose Advocate Abroad?
Call us Now