Consumer Law & Disputes in Croatia
Searching for Consumer Law & Disputes in Croatia Service? Customer reviews to help you select from the best, most experienced Lawyers in Croatia
Established more than
10 years ago
Present in 20
European Countries
Over 30,000 client enquiries
successfully managed
Consumer Law & Disputes
Available in the following locations: Split
* If your local town is not listed, a lawyer from our nearest office will be happy to assist you.
Who Is This Service For?
While consumers today are protected by a myriad of regulations at both national and European level, it can be a nightmare trying to navigate the rules so as to understand whether your rights have been infringed.
Of course, this becomes almost impossible when living in a foreign country since you are unlikely to have that base knowledge that one builds with regard to 'how things work' in one's own country over many years living there.
An English-speaking lawyer can advise you as to your rights and provide information on the best option - including non-adversarial options - in order to defend your rights as a consumer in your country of residence.
What Does This Service Consist Of?
Review of the interactions between you and the business
Advice on your legal position and legal/non-legal options
Formal communication with the business in order to reach a settlement
Representation in any available alternative dispute resolution procedures
Representation in proceedings in tribunals and Courts of Law
Free Support Services Included
When combined with the free and innovative Advocate Abroad support services you can be sure that you are obtaining completely transparent legal services from registered and regulated English-speaking lawyers abroad.These support services include:
Verification of the regulatory status of your professional.
Fees as recommended by the Local Professional Body
Fees specified in advance and legally guaranteed.
Service levels agreed in advance and guaranteed.
All professionals must hold professional indemnity insurance.
Professionals' proficiency in English monitored.
Continuous quality controls and reviews.
Why choose Advocate Abroad?
Our Lawyers
Zvonimir, Lawyer in Split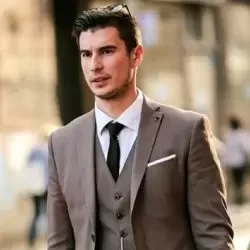 Zvonimir is a specialist lawyer dealing in areas of Civil, Employment and Commercial Law, as well as in Criminal Law matters. He has substantial experience in handling international cases and can communicate effectively in English.
Call us Now