Capital Gains Tax in Spain
Searching for Capital Gains Tax in Spain Service? Customer reviews to help you select from the best, most experienced Accountants in Spain
Established more than
10 years ago
Present in 20
European Countries
Over 30,000 client enquiries
successfully managed
Capital Gains Tax
Available in the following locations: Alicante, Castellon de la Plana, Mallorca, Seville, Valencia
* If your local town is not listed, a lawyer from our nearest office will be happy to assist you.
Free Support Services Included
When combined with the free and innovative Advocate Abroad support services you can be sure that you are obtaining completely transparent legal services from registered and regulated English-speaking lawyers abroad.These support services include:
Verification of the regulatory status of your professional.
Fees as recommended by the Local Professional Body
Fees specified in advance and legally guaranteed.
Service levels agreed in advance and guaranteed.
All professionals must hold professional indemnity insurance.
Professionals' proficiency in English monitored.
Continuous quality controls and reviews.
Why choose Advocate Abroad?
Our Accountants
Inma, Accountant in Castellon de la Plana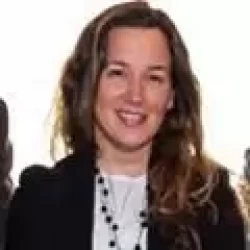 Cases completed 185
Inmaculada has assisted individuals and corporations in the Valencia region with the legal and tax matters for over 30 years. From offices in Valencia... Read More
Inmaculada has assisted individuals and corporations in the Valencia region with the legal and tax matters for over 30 years. From offices in Valencia City and Castellón de la Plana, Inmaculada provides expert legal advice and assistance to English-speakers in Property matters, Contract Breaches/Debt Recovery, Family law and Business formation and bookkeeping service.
---
Customer Reviews
Felix
Oct, 04 2022
Very helpful and professional in her approach. Prompt response to all of my emails.

I'm very satisfied with the service I got!
Mark Hurst
Aug, 18 2022
Inma was a 'Godsend' in moving us through the minefield that is the process of residency applications...mine as a European citizen was fast and very easy, but my wife's application as a UK citizen was complex & very precise. However, with Inma's help & expertise it was completed.

Inma is knowledgable, efficient, helpful, approachable, speaks perfect English (with a slight Scottish twang:-) and has a wonderful sense of humour. We cannot recommend her highly enough & we will use her for all of our legal needs in Spain. Thank-you Inma
Magham Abbass
Aug, 09 2022
I would like to express my opinion about Inma.  She is very helpful , understanding and had excellent communication with me during the process

I would like to thank her sooo much as I am very happy and satisfied with her way of sorting out the issue we approached her for

I will recommend her to everyone who needs any lawyer in Spain.

Thus, massive thanks for her great help and support.
Paul Tapper
Aug, 09 2022
Responsible, understanding, good personal contact. Always finding time for us, very kind and helpful.
Filip Dakovic
Aug, 09 2022
Inma and her team were very friendly and professional in helping me get NIE number.

I would highly recommend them and hope to do business with them in future.
Ste Marrs, Manchester UK
Dec, 02 2021
As much as the probability was against me to gain a successful defence Inma provided the best and most adequate advice required in order to prepare my defence and representation.

Thanks for your help!
Sayuri Akimoto, Valencia City
Oct, 08 2021
I appreciated Inma's ability to explain and provide appropriate solutions.
Charles Bou Samra
Aug, 09 2021
Fast response, easy going, kind.
Terence Cabral
Aug, 09 2021
I have already referenced them to my friends. They listened, understood what I was asking for help with, were clear with feedback, answering all questions - being bilingual was very helpful to someone just learning the language - then gave me my options & to the point.

Very professional & approachable. They did what they said they would which inspired trust & reliability.
Blessing Samson, Spain, Valencia
Mar, 18 2021
I am very satisfied with the service - recommended!
Angela Durand, Valencia
Feb, 03 2021
They understood our needs and were very helpful!
Estrella Shepherd, Castellon
Dec, 17 2020
The level of professionalism and approachability was impeccable. Also, Inmaculada's prompt and thorough communications were greatly appreciated.

I could not have asked for more at such a fair price.
Stephanie Boyd, Valencia City
Oct, 13 2020
Within hours of contacting Advocate Abroad, Inma was in touch with me.

My case came at a very unexpected and emotional time, however Inma took control of the situation immediately and was the best support I could have hoped for.

She clearly explained each step to me along the way, regularly updated me out of hours and was professional until the end. I felt very safe with my situation in her hands - she really knows her stuff and I wouldn't hesitate to use her services again.
Mike, UK
Apr, 10 2020
Inma is a very professional person and has been very helpful to me since the set up of the company and all the way through.
Daniela Majstorovic, Valencia
Dec, 05 2019
Inmaculada was very professional, very helpful and approachable , easy to communicate , pleasant,and her English is fluent.
Ivanushkin, Accountant in Alicante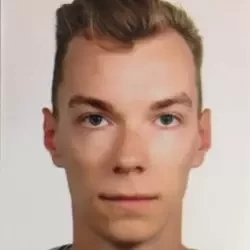 Cases completed 40
Denis provides expert fiscal and tax advice to local and international companies as well as self-employed individuals - ensuring tax compliance at all... Read More
Denis provides expert fiscal and tax advice to local and international companies as well as self-employed individuals - ensuring tax compliance at all times and avoiding any issues with the Spanish tax authorities.
---
Customer Reviews
Makis Fidanis
Nov, 16 2022
Denis was happy to call me and discuss my situation before sending a proposal. His English is excellent and explained everything really well.

The service he provides is very good value for money and I would not hesitate to recommend him!
Eugene de Coning
Oct, 20 2022
Denis was very helpful and clearly explained all my options. Always kept me informed so I never had to chase for updates.
Richard Perry
Aug, 11 2022
Denis was able, knew his stuff, and was punctual. I received answers to all the questions I posed.
Rafael, Accountant in Seville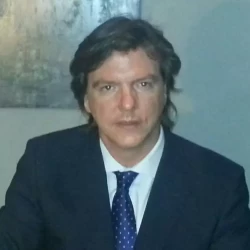 Cases completed 55
Rafael graduated in Law from the University of Seville in 1995. He lived in Ireland for more than two years to improve his English language skills and... Read More
Rafael graduated in Law from the University of Seville in 1995. He lived in Ireland for more than two years to improve his English language skills and his experience as a lawyer. He specialises in civil law, in particular property matters, mortgages, inheritance and family law. He speaks English fluently with a certified Advanced level.
---
Customer Reviews
Julie Joly
Nov, 07 2022
He phoned us in The Netherlands within an hour of my initial message to AA. He was very helpful and generally reassuring. He made the effort to book us a much needed 9.00am Monday morning appointment at very short notice and had everything prepared when we arrived.

We hope to never need a lawyer at short notice in Sevilla again, but if we do, we have one!

Many thanks to AA too for the speedy connecting and convincing website.
Awring Shaways
Oct, 05 2022
Thank you ever so much Rafael for your help, understanding and professionalism. We are grateful!
Patrick McGrail
Jun, 17 2022
Rafael was very professional in all aspects, he was very polite and understanding and would ensure that you knew all the facts concerning the Spanish legal system.

With his guidance and advice, my particular case had a good conclusion. I was very surprised that the cost of his council was very reasonable and economical considering his experience and knowledge as a lawyer.

I would have no hesitation in recommending him to any future clients. Thank You, Rafael
Marilyn Benmergui
Apr, 07 2022
Rafael was an enormous help with the purchase of our home. Being new to the country it all seemed extremely complex but Rafael explained the process in such a clear, calm and detailed way that I felt I could place my trust in his abilities which made the whole experience smooth and hassle free.

Rafael is a consummate professional and will highly recommend him to anyone in need of his talent.
Ciara Mills, Seville
Jan, 14 2022
Rafael in Sevilla helped my husband & I through the EU residency process. He was very proactive with gaining our appointments quickly, accompanying us to all appointments as our Spanish is still a work in progress and keeping us informed of the process from beginning to end.

We would fully recommend Rafael.
Anthony Belardo, Cadiz
Jun, 16 2021
Rafael went out of his way to assist us with numerous immigration-related procedures over the course of the last year. He helped us interpret the rules and regulations, which were often available only in Spanish, and helped us with the requisite interviews at the Foreigners' Office in Seville.

This was complicated by the numerous delays and closures due to COVID and Rafael was indispensable in helping us obtain meetings and file documents online. He was always available to answer the many questions that crept us during this rather lengthy process and we could not have navigated the numerous steps without his invaluable assistance.
Adrian Ward, Seville City
Mar, 08 2021
Rafael did a great job informing me and my girlfriend of our options to relocate to Seville from the UK. Clear, friendly, and straight forward process. Thank you.
Stephen Downey, Sevilla
Jan, 07 2021
Responded excellently to the difficult changes to get my TIE residency. Very professional & approachable. Value for money.
Very happy with the service I received.
Joanne Barker, Seville
Dec, 14 2020
Rafael was always available to help and assist me, even if it was a case of me worrying! Which I really appreciated because the process was stressful at times and involved lots of preparation.

Rafael made sure I knew exactly what I had to do. He replied and responded quickly to my messages/calls/emails. He was very knowledgeable and highly organised with a vast experience. He made me feel confident. I will always recommend him. I praise his work highly.
Erica Hansen, Seville
Nov, 04 2020
Rafael was incredibly helpful and responsive.

I would highly recommend his services for anyone like me who is having difficulty navigating the Spanish system.
David Stevens, Seville
Sep, 21 2020
Rafael has provided us with excellent service for us as we relocated to Spain. He guided us through the NIE application and subsequent switch to TIEs. He assisted us through the process of our house purchase and also helped us with our wills.
We found his help invaluable. His approach was friendly and professional throughout. We would recommend him to anyone looking for English speaking legal services.
Mike and Olivia Ashmore
Mar, 20 2020
Rafael was extremely professional when we approached him in a complete panic over a burofax we received in Spanish from a neighbour. He knew exactly what we should do.

He diffused the situation with his knowledge of the law in Spain. The information has been left on file with him should we ever need to refer back in the future.
Kindest regards
Michael and Olivia Ashmore
Robert Melvin, Seville
Dec, 08 2019
I was extremely happy with Rafael during my case. He always responded promptly to any questions I had. I found both his spoken and written English to be excellent, even with complex legal matters.

He explained any query I had very well and if there was anything I was unsure of he explained thoroughly. I was extremely impressed with the level of professionalism throughout the process together. I would highly recommend Rafael to anyone needing a lawyer in Spain. It was a pleasure to work with him.
Colin Johnson, Sevilla
Mar, 15 2019
Very helpful, especially as English and Spanish law has it's differences and my final document - a testament -  required the services of a notary and the final translation.

A pleasure to meet Rafael and to discuss my needs and he made the whole process straightforward with lots of common sense solutions. ***** 5 stars and highly recommended.
Vivien Yao, UK
Jan, 17 2019
Worked with Rafael for a project. He is very professional, efficient and helpful.
Thanks Rafael!
Rosa, Accountant in Mallorca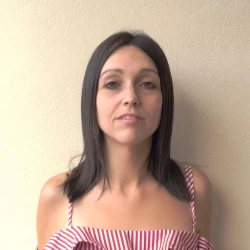 Cases completed 522
Rosa is an experienced and highly sought-after English-speaking lawyer who provides expert legal advice and assistance in the following legal areas: P... Read More
Rosa is an experienced and highly sought-after English-speaking lawyer who provides expert legal advice and assistance in the following legal areas: Property conveyances, Inheritance, Family law, Criminal law, Business set-up and Employment law.
---
Customer Reviews
Jerry Lockspeiser
Oct, 16 2022
Proactive, always helpful and ready to answer questions, took control of my issue and clearly explained what I needed to do. Good value.
Andre
Sep, 27 2022
Very helpful very fast response and very quick service - couldn't have asked for a better service!
Charles Swanton
Sep, 20 2022
Rosa was simply outstanding - always on hand to answer difficult questions and explained complex legal issues in a very clear manner. I could not recommend her more highly!
Mark
Aug, 05 2022
Excellent communication and spoke perfect English. She explained the process very well. Very reasonably priced.

Rosa was extremely helpful and responded to every email very promptly. Would highly recommend Rosa to anyone, she sorted out my issue very quickly.
Cleo Castrillo Campbell
Aug, 04 2022
Rosa was extremely prompt to reply to any queries or give timelines so we were aware of the whole process and what was expected of us when.

Very professional and courteous manner and made good suggestions to solve problems that came up to help them be resolved in a timely manner
Marcus Smart
May, 30 2022
Rosa has been absolutely great. I've never had such good service. Rosa understood my needs, my situation and my concerns and clearly guided me through the whole process of punching a home abroad.

Rosa was very professional, she responded to any concerns I had rapidly, all times of the day.

I went on to do additional purchases and legal work with Rosa and seriously cannot fault the services she provided.
Alexandra Thorsen
May, 26 2022
Rosa was always timely and extremely thorough with her responses, which I really appreciated.

It was easy going through the process with her, and she made the whole process stress-free.
Marc
May, 19 2022
She was amazing. Every question quickly answered.
Katie O'Brien
Apr, 21 2022
Rosa contacted me the very next working day and was so helpful. Had my matter that i'd been so worried about resolved in a couple of days. Thank you!
Peter Eriksson
Apr, 10 2022
It's been a very long nerve wrecking process but that's for the court to get better at. Half the trauma for me has been the wait and not been able to move on. Very tough.

I appreciate Rosa very much in every respect.
Natalie Hanton
Mar, 07 2022
Rosa was very efficient, responding promptly to all my enquiries and made the whole process very smooth. I couldn't have asked for more in a lawyer.
Charlotte Painter
Feb, 21 2022
I found Rosa very easy to talk to and she explained all my options. She was very happy to explain all the legal terms that were unfamiliar to me.

I will definitely contact Rosa in the future and recommend her friends requiring an excellent lawyer.
Bernard Collins, Palma De Mallorca
Feb, 01 2022
Rosa was charming, professional, quick to respond, gave us confidence and her fees were fair.
We wouldnt hesitate to recommend Rosa.
Stephen Brown, Northern Ireland
Jan, 18 2022
Rosa proved herself to be extremely professional, helpful and approachable. I would go as far to say if it were not for her expert advice we would not be in the fortunate position of having recently completed on our property.

We were working with a small budget for Mallorca and it took us 3 years to find the right property with all the right paperwork in place. During that time Rosa was there for us offering advice, explaining the rules and regulations of the Spanish property system even instructing an Architect on our behalf for one property we had initially and possibly fool heartedly agreed.

During Covid Rosa having Power of Attorney meant an inability to travel did not prevent us from completing on our property, within the agreed time frame. Rosa's written and spoken English is perfect and she always answered emails promptly, she went above and beyond to keep us informed at every stage of the purchase and ensure we understood what was happening and when the funds were expected to be available.

To quote my wife Rosa was more helpful, easier to pay and offered better advice than any solicitor we have had in the U.K.
Daryl Jessup
Jan, 05 2022
I found the service offered was of the highest standard. Every question we put forward, was answered promptly and with a useful response. If we needed advice or for someone to attend meetings, then this service was very forthcoming.

The knowledge and expertise was excellent. The fees charged were extremely fair.

Overall, the service provided far exceeded my expectations and I could not have asked for more.
Call us Now