Tax & Accounting Services (Self-Employed) in Spain
Searching for Tax & Accounting Services (Self-Employed) in Spain Service? Customer reviews to help you select from the best, most experienced Accountants in Spain
Client testimonials
Highly professional, efficient service. Response to our urgent email almost immediately. Our lawyer, very approachable and helpful with the handling of this case and intercepting everything into Engli... [read more]
Highly professional, efficient service. Response to our urgent email almost immediately. Our lawyer, very approachable and helpful with the handling of this case and intercepting everything into English for us. The service provided was excellent value for money.
Rhona Goodwin (Nov, 16 2022)
"I found the service very helpful and easy to use. It took the fear out of employing a legal service in that it was upfront and transparent and reasonably priced."
Derry Conran (Nov, 02 2022)
"Very responsive and reached out to me via phone call to set up a consultation. Answered all my questions and was willing to help."
Natalie Stephens (Oct, 24 2022)
"Proactive, always helpful and ready to answer questions, took control of my issue and clearly explained what I needed to do. Good value."
Jerry Lockspeiser (Oct, 16 2022)
"Very professional and knowledgeable. Came well-prepared to the meeting. I am extremely satisfied."
Piotr Nagalski (Oct, 11 2022)
"Responsible, understanding, good personal contact. Always finding time for us, very kind and helpful."
Paul Tapper (Aug, 09 2022)
"My lawyer was amazing. Every question quickly answered."
"I am very happy with the help and service I have been receiving from Miguel regarding my tax information and setting up my freelancer documents. I definitely recommend his services!"
Richard Adamczyk (May, 13 2022)
"Amazing service. Would recommend to everyone."
Noreen Murphy (Mar, 18 2022)
Excellent service, very quick to explain all procedures and possible outcomes. Once our lawyer began, the service was extremely professional and thorough, with clear communication at every stage. The... [read more]
Excellent service, very quick to explain all procedures and possible outcomes. Once our lawyer began, the service was extremely professional and thorough, with clear communication at every stage. The problem was dealt with in a very short time, I could not ask for better or more professional service.
Malcolm Shaw (Mar, 07 2022)
"My accountant is excellent and has consistently provided quality service to me since i became self-employed several years back."
David Cooney (Oct, 12 2021)
"Our accountant is a great advisor, responsive and professional. He worked hard to help me get registered professionally and continues to do a great job."
Hannah Longman (Oct, 12 2021)
"I have used Advocate Abroad Tax Services since moving to Europe and our accountant is very polite and professional....I fully trust him to provide me with a comprehensive and professional advice."
Barry Palmer (Oct, 12 2021)
"We have been working with Advocate Abroad for a few years now and we are happy with our choice. They are professional and always explain any questions we have. Highly recommend!"
"Quick and prompt responses via email. Explains everything in a way that I can understand and provides solutions that I was not aware existed."
Established more than
10 years ago
Present in 20
European Countries
Over 30,000 client enquiries
successfully managed
Tax & Accounting Services (Self-Employed)
This service is available across Spain
Who Is This Service For?
Anyone undertaking a business activity via a limited company will require a local tax and accounting service.
While you will benefit from not having to worry about whether or not you are compliant with the legal requirements such as VAT returns, Corporation Tax, Income Tax etc. you can also relax in the knowledge that any communications received from the Tax Authority – often impenetrable to locals never mind foreigners – will be managed conveniently and efficiently by your accountant.
What Does This Service Consist Of?
Financial accounting and reporting.
Accounting for special purposes, preparation of annual accounts.
Manage communications with the Tax Authorities.
Complete management of the company's accounts.
Administrative support for accounts/ accounting records: Preparation of accounting.
Documents – cash documents, travel orders, inventory control, property records, issuing invoices, internal documents, approval process of documents, printing & copying, sorting and filing of accounting documents).
VAT returns, Corporation Tax, Income Tax, Non-resident tax, any other tax obligation with any national tax authority: National/Regionals/Local.
Business address (whether it will be only for correspondence or you will really make your business there).
Recommendations regarding the most appropriate fiscal arrangements to ensure taxation levels are optimised
Resolution of tax enquiries related to your activity.
Completion and presentation of all required tax returns.
Company annual return (abbreviated accounts: balance sheet, profit and loss statement, annual report)
Ongoing updates on any legislative changes affecting the area of the Company Activities
Free Support Services Included
When combined with the free and innovative Advocate Abroad support services you can be sure that you are obtaining completely transparent legal services from registered and regulated English-speaking lawyers abroad.These support services include:
Verification of the regulatory status of your professional.
Fees as recommended by the Local Professional Body
Fees specified in advance and legally guaranteed.
Service levels agreed in advance and guaranteed.
All professionals must hold professional indemnity insurance.
Professionals' proficiency in English monitored.
Continuous quality controls and reviews.
Why choose Advocate Abroad?
Our Accountants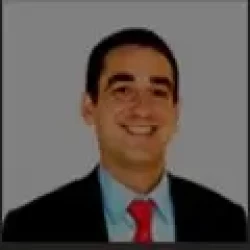 Cases completed 70
With more than 20 years legal experience, Francisco leads a multi-disciplinary law firm which comprises ten lawyers working in their specialised field... [read more]
With more than 20 years legal experience, Francisco leads a multi-disciplinary law firm which comprises ten lawyers working in their specialised fields. Assistance in all major areas of the law are offered including property law, contract breach/debt recovery, business formation and taxation as well as civil matters such as family law and inheritances.
---
Customer Reviews
Dariusz Wiatrak
Feb, 16 2022
I have been working with Francisco for over 2 years. He is easy to reach very informative in all issues related to taxes in Spain for a foreigner.

Francisco is very professional and knowledgeable.
Colin Farrand, Malaga
Jun, 05 2020
I am in Malaga and use your office in Zaragoza for my clients in that area.

They are very helpful and professional.
Jonathan Mackay, Jaca
Mar, 12 2020
Francisco was extremely professional and answered our many questions promptly and clearly, both by phone and email. We feel very lucky to have had Francisco handle our Spanish Fiscal declaration.

The service was perfect, and we are very happy with the whole process.
John Hipper, Zaragoza
Dec, 03 2019
Francisco was recommended to me by friends in Spain after they had a very positive experience with him. He was an excellent contact for me while I was in the process of buying a house in Spain.

It was an overwhelming experience buying from Canada, particularly because of the language barrier and the time difference, but Francisco did a fantastic job of explaining to me everything about the forms, taxes and the local processes.

He was helpful, friendly and informative. When I arrived in Spain to complete the purchase, I felt much more confident knowing that I had his advice and assistance, he even offered to help me fix a problem with my bank accounts when I didn't understand what was happening (language).

I would have no hesitation using his services again and highly recommend him to anyone in need of his assistance. I was 100% happy.
Eamonn Gomez, Madrid
Sep, 29 2019
Francisco and Carmen did a great job handling my divorce. In this difficult time for me, they handled the issues with understanding and flexibility.

Francisco was very good in court and he could defend well against all the challenges made to the pre-nuptial contract my husband and I signed, so that it was upheld in full.
Eamonn Gomez, Madrid
Sep, 07 2019
Francisco was extremely helpful, he couldn't have done more.
Kimberly Adams, USA
Nov, 09 2017
My lawyer Francisco was very helpful. He knew what information I needed to give him to acquire the documents I needed.

He was very responsive to my status requests and he sent me the documents quickly. I am extremely happy and grateful for his service.
MW, Lledo, Spain
May, 23 2017
I am very satisfied with the service provided by my lawyer.

He was extremely helpful and I would definitely use the same lawyer again in the future.


Antonina Hales, Zaragoza
Sep, 22 2015
We contacted this law firm on several occasions with different questions (immigration, work contracts, rent of property, purchase of property) and they could always give us a thorough answer to our questions.

The lawyers provided us all necessary information and helped us to choose the best solution. They were very attentive and helpful. As we don't speak Spanish, they accompanied us to all government offices.
CL, Pennsylvania
Jun, 25 2015
Francisco did a great job of helping us through a process which required his diligence in order to be successful.

He worked hard on our behalf and we appreciated his determination.
Osman Bakri, UAE BARQ
Mar, 10 2015
Our lawyer Francisco was very helpful , he didn't spare any effort in fulfilling his duties which helped us reach our goal.

We would definitely use his services again.
Trevor Bush, Biniés, Huesca
Feb, 11 2022
Very pleasant person to deal with, managed to get a difficult house purchase sorted.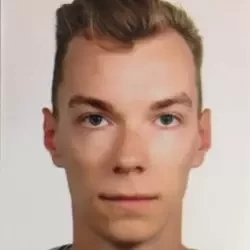 Cases completed 52
Denis provides expert fiscal and tax advice to local and international companies as well as self-employed individuals - ensuring tax compliance at all... [read more]
Denis provides expert fiscal and tax advice to local and international companies as well as self-employed individuals - ensuring tax compliance at all times and avoiding any issues with the Spanish tax authorities.
---
Customer Reviews
Makis Fidanis
Nov, 16 2022
Denis was happy to call me and discuss my situation before sending a proposal. His English is excellent and explained everything really well.

The service he provides is very good value for money and I would not hesitate to recommend him!
Eugene de Coning
Oct, 20 2022
Denis was very helpful and clearly explained all my options. Always kept me informed so I never had to chase for updates.
Richard Perry
Aug, 11 2022
Denis was able, knew his stuff, and was punctual. I received answers to all the questions I posed.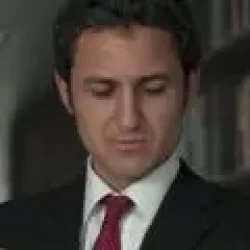 Cases completed 484
Miguel is a highly qualified - and regulated - economista, similar to a chartered accountant in the UK. He specialises in business and property matter... [read more]
Miguel is a highly qualified - and regulated - economista, similar to a chartered accountant in the UK. He specialises in business and property matters and over the years has assisted many English-speakers relocating to Spain who wish to establish their businesses in Spain and also get assistance with property investment. Miguel speaks English fluently.
---
Customer Reviews
Robert Gray
Sep, 06 2022
Very responsive, solution orientated and professional.
Andy Docksey
Jun, 16 2022
Miguel is very professional, easy to approach with any quiries and very quick to respond in a clear way. He offers great value for money for his expertise and I recommend his services 100%.
David
May, 05 2022
Miguel has shown a high level of professionalism and an impressive attention to detail in his explanations of my tax case.

He replies promptly and is proactive in finding and explaining solutions to problems. I recommend him and this service very highly. Thank you for all your work for me Miguel.
Robert Gray
May, 02 2022
Super-responsive and totally professional!
Andy Docksey
Apr, 20 2022
Miguel provides an overall excellent service, very professional, and quickly responds to any queries.

I always receive information regarding my tax in plenty of time, so I never have any problems with the tax office.

He's very clear, and makes everything easy to understand. I recommend his services 100%.
Joanne Cadier
Apr, 18 2022
Miguel always responds swiftly and is able to provide clear and helpful advice.

I have been using Miguel's tax services for over 4 years and recommended him more than once and shall continue to do so.
Susan Solman
Apr, 14 2022
Miguel, understands completely the problems we are encountering with the Spanish Tax system, especially the dual tax situation concerning my Husbands Naval pension.
Jackie Acres
Apr, 13 2022
I've put at least 3 people in contact with Miguel. He is a great accountant. And I would give him top marks for all the areas you evaluate them on.
Robert Gray
Apr, 11 2022
Miguel is super responsive, clear with his communication and always strives to be as helpful as possible.
Michael Rhodes
Apr, 11 2022
We find Miguel excellent in all of attributes and skills listed above. His communications with us and requests for information necessary to complete his brief are always timely and clear.

We appreciate his guidance to us in complying fully with Spanish law on relevant matters.
Andre Posinski
Mar, 24 2022
Miguel was spot on he answered all my questions, explained me things I didn't even know to ask and was always punctual and even one step ahead always.
He is a true professional and I would recommend him to everyone.
Mike Geddes, Scotland UK
Jan, 19 2022
Miguel took over our tax case at the very last moment and pulled out all the stops to ensure that the deadlines set by the Hacienda were met.

This included getting in touch with me at the weekend. Altogether first class service.
David Roots
Jan, 11 2022
Miguel is always timely and informative with advice of tax returns due, and replies promptly to requests for advice.

He is courteous and helpful. I am happy to have him as my advocate abroad for tax purposes.
Anthony Mark Williams
Dec, 15 2021
Miguel read the detailed factual information I gave him prior to the meeting and so after a brief summary of relevant Spanish tax law, we were able to efficiently deal with the several questions I had sent to him before the meeting.

His advice was clear, concise and very useful.

I have been able to make the necessary plans to achieve my objectives as a result.
Gian Piero Staffa
Nov, 30 2021
Miguel has been my Accountant in Spain for three years now. He has always been very precise, attentive and cooperative.

Moreover I particularly appreciated his knowledge in the fiscal aspects of foreigners coming to Spain as residents.
Call us Now