Drug Trafficking Offences in Croatia
Searching for Drug Trafficking Offences in Croatia Service? Customer reviews to help you select from the best, most experienced Lawyers in Croatia
Established more than
10 years ago
Present in 20
European Countries
Over 30,000 client enquiries
successfully managed
Drug Trafficking Offences
Available in the following locations: Split
* If your local town is not listed, a lawyer from our nearest office will be happy to assist you.
Who Is This Service For?
A common offence among young people abroad is to be charged with possession - or the more serious offence of 'trafficking' - of drugs.
Such legal convictions can impact later life opportunities and it is important to deal with them with the appropriate level of seriousness.
More serious offences involving the production and/or trafficking of prescribed drugs can result in the deprivation of liberty for considerable periods of time in a remote country, without local language abilities.
Representation by an experienced criminal defence lawyer is absolutely vital to obtain the best result possible.
What Does This Service Consist Of?
Discussion with an experienced English-speaking lawyer to determine the nature of the charges
The lawyer will develop a defence strategy based on the facts of the case and the circumstances
Representation in local courts and advice throughout the trial
Free Support Services Included
When combined with the free and innovative Advocate Abroad support services you can be sure that you are obtaining completely transparent legal services from registered and regulated English-speaking lawyers abroad.These support services include:
Verification of the regulatory status of your professional.
Fees as recommended by the Local Professional Body
Fees specified in advance and legally guaranteed.
Service levels agreed in advance and guaranteed.
All professionals must hold professional indemnity insurance.
Professionals' proficiency in English monitored.
Continuous quality controls and reviews.
Why choose Advocate Abroad?
Our Lawyers
Zvonimir, Lawyer in Split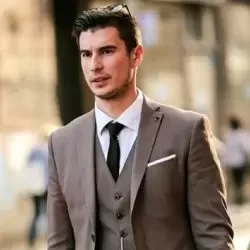 Zvonimir is a specialist lawyer dealing in areas of Civil, Employment and Commercial Law, as well as in Criminal Law matters. He has substantial experience in handling international cases and can communicate effectively in English.
Call us Now