English-Speaking Lawyers in Faro
Which Lawyers in Faro? Customer reviews to help you select from the best, most experienced Lawyers in Faro
Laura, Lawyer in Portimao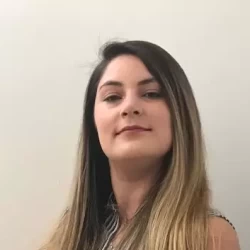 Cases completed 47
Laura is a registered lawyer with the Bar Association of Portugal. Coming from a family background of lawyers, Laura has learned quickly the value of ... Read More
Laura is a registered lawyer with the Bar Association of Portugal. Coming from a family background of lawyers, Laura has learned quickly the value of in-depth knowledge and expertise in a restricted number of legal fields. She specialises in matters of property law, family law as well as criminal law and immigration matters.
---
Customer Reviews
Joseph Costa, U.S.
Aug, 16 2021
Laura was great. Of course I was hesitant sending money overseas to someone I didn't know but after speaking to Laura I was at ease.

Laura always responded to my emails and when I informed her that I never received my paperwork in the mail, there were no questions and she sent out more paper special delivery which I received within a week.

If need be I would contact Laura to have work done and will advise any friends to do the same.
Clifton Fernandes, Lisbon
Jan, 25 2021
One of the most responsive and helpful professionals. Very well versed with the laws. Absolutely most recommended.
Chris Greve, Lisbon
Jan, 14 2021
Fast and helpful service.
Pedro Castro, London
Oct, 01 2020
Great service and professionalism.
Teresa, Lawyer in Faro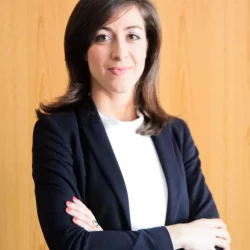 Cases completed 160
Teresa read law at the University of Coimbra. She is specialised in civil law, contracts, property and inheritance case, with more than 10 years repre... Read More
Teresa read law at the University of Coimbra. She is specialised in civil law, contracts, property and inheritance case, with more than 10 years representing international clients. She holds a postgraduate degree in Banking, Stock Exchange and Insurance Law and also holds the specialization course leading to the degree of Master of Corporate Law. A well-known speaker, Teresa's research focuses on issues of economic and financial law, as well as fundamental rights. She speaks English fluently.
---
Customer Reviews
Edwin Roberts
Oct, 04 2022
Teresa and her team were immediately very responsive to our inquiry and remained as such throughout their service.

Teresa's team clearly understood our needs and objectives and through their network of established local contacts, they were able to accomplish our goals timely and with professionalism and competence.

Teresa always offered to make herself or her team available to respond to any questions or concerns that we might have had, and has stayed in touch with us to offer support throughout the visa process. Teresa clearly exceeded our expectations based on your evaluation criteria listed above.

We will no doubt have additional legal matters in the future and will have no hesitation Teresa to assist us with a range of Portuguese legalities.

Overall, a fantastic job. A huge thanks to the team and advocate abroad.
Lydia Payten
Sep, 20 2022
Was happy with the service.

One improvement I would suggest: I received an email aimed at Americans which uses different terminology than the UK. So this could be addressed for future correspondence.
Dawn Ryan
May, 11 2022
I was very happy to use the services of Teresa as I wanted someone I could communicate with in English, as I don't speak Portuguese. Teresa's English was perfect.

I was happy with the costs of the service and she helped ensure that my tight deadline was met.

I intend to use Teresa's services again in the future and would happily recommend to others.
Lenita Martins Bandeira, Caldas da Rainha
Nov, 16 2021
She was very accessible, friendly and fast to reply. I would recommend her.
Erich von Schiller, Porto
Nov, 04 2021
Teresa is absolutely wonderful. She's dedicated and shows great passion and caring.

I'm only halfway through the process and still will need assistance to have my spouse join me in Portugal, but I have no doubt all will turn out beautifully with the continued assistance of Teresa.

Thank you for putting me in her exceptionally trustworthy hands!
Vernon Petch, Faro
Sep, 16 2021
Teresa and her associates were extremely helpful and professional in their work to achieve our needs, many thanks.
Chris Sorrentino, Faro
Sep, 10 2021
Teresa was very helpful and always got back to me promptly when I had questions. She made herself available by phone during my appointment with SEF, ensuring I left as a Portuguese resident. Obrigado!
Michael Roch
Aug, 25 2021
Teresa is super professional and can only recommend her . Best service ever
Sean Miller
Jul, 07 2021
Teresa went above and beyond to ensure she attended to everything everything I needed, and explained every step of the process to me clearly and patiently.
Simon O'Callaghan, Faro
Jun, 17 2021
During Covid times communication was easy and replied to queries I had.

Great service and would recommend to others with poor Portuguese as they translated everything sent to me and replied to my messages in English which was a great help to me.
Fernando Alvarado Jacobs, Aveiro
Jun, 12 2021
A very nice lawyer who helped me quickly solve my presented problems. In addition, she presented and helped me to solve the various things that one must have as a resident in Portugal.

As can be seen from the answers above, I am very pleased with the help I have received.
Meaghan Johnson, Porto
Jun, 09 2021
Very informative, very responsive, and my NIF was provided very promptly
Desiree Wattrus, Castelo Branco
Jun, 05 2021
The service we received was professional and they did explain and provide feedback. The Tax number was obtained and the Bank account opened in a timely manner.

Whenever we had queries we could get hold of the person concerned and if not they would phone you back which we did appreciate.
Fiona Simpson, Aveiro
Jun, 01 2021
Teresa responded within a very short time of my initial email. She immediately put me at my ease, listened and understood my needs.

Not only did she assist us with our initial request, she also managed to resolve a last minute request of ours.

Our experience with her was extremely good and we will be asking for her assistance in the future.

Thank you for supporting such excellent human beings.
Jimmie & Cheryl Weese, Portimão
May, 14 2021
Teresa always got back to me. She never was negative, she told it like it was. She was in control but never controlling. Her fees were affordable.

She did things like getting our Nif, bank account was started by Her. She found some medical phone numbers that I needed. She was encouraging when I was down when getting my application for visa completed. We will definitely want more of her services when we move to beautiful Portugal.

We were happy to have her help. Sincerely Jimmie and Cheryl Weese.
See location of Lawyers on Map
2 Lawyers Offering Services in Faro
Established more than
10 years ago
Present in 20
European Countries
Over 30,000 client enquiries
successfully managed
Why choose Advocate Abroad?
Call us Now