English-Speaking Lawyers in Bucharest
Which Lawyers in Bucharest? Customer reviews to help you select from the best, most experienced Lawyers in Bucharest
Cezara, Lawyer in Bucharest...
Cezara is a consultancy lawyer with valuable expertise gained in a reputable international environment. Providing day to day advice on all the legal issues concerning the functioning of a company and carrying on its commercial activity, assistance on specific commercial operations and contracts, as well as on complex transactions involving assets / shares acquisitions, due diligence, financing, restructuring. Assisting domestic and international clients and a member of the Bucharest Bar since January 2006.
Swift delivery of documents via online, save time, quality of service and good channel of commuication
Nana Osei Agyemang
22 Jun 2023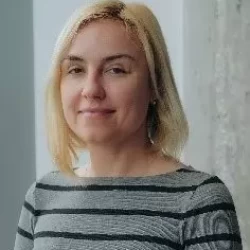 Speaks languages
Established more than
10 years ago
Present in 20
European Countries
Over 30,000 client enquiries
successfully managed
Find Professionals by the Service You Require
Why choose Advocate Abroad?