English-Speaking Lawyers in Liguria
Which Lawyers in Liguria? Customer reviews to help you select from the best, most experienced Lawyers in Liguria
Giorgio, Lawyer in Genoa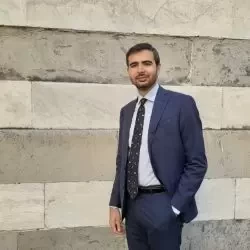 Giorgio has been practicing law in Genoa for the last 10 years. He specialises in civil and commercial law so deals extensively with matters related t... Read More
Giorgio has been practicing law in Genoa for the last 10 years. He specialises in civil and commercial law so deals extensively with matters related to property, inheritance, immigration and business contracts and disputes. He speaks Italian, English and Russian as well as basic Lithuanian.
---
Customer Reviews
Bo Jensen
Apr, 07 2022
I had an overall very satisfying experience. Giorgio was very helpful on the phone, WhatsApp and at the end for a 3 hour meeting at the Notary's office.

Giorgio is very professional and he did all I could ask for and I feel very confident that we got the best possible service Regards, Bo
Antony Palombo
Dec, 21 2022
Giorgio was a very professional fellow, the family are extremely grateful for his help regarding our matter.

The fee was value for money, and Giorgio was very clear on what we needed through out our case.
See location of Lawyers on Map
1 Lawyers Offering Services in Liguria
Established more than
10 years ago
Present in 20
European Countries
Over 30,000 client enquiries
successfully managed
Why choose Advocate Abroad?
Call us Now