English-Speaking Accountants in Italy
Which Accountants in Italy? Customer reviews to help you select from the best, most experienced Accountants in Italy
Ilaria, Accountant in Turin...
ilaria began providing accounting services in 1999 following an excellent academic career that included two semesters at the European Business School in London and one summer session at the Berkeley University of California. She is a certified accountant both in Italy and in the UK (ACCA). The principle services that ilaria provides, includes tax accounting, bookkeeping, real estate taxation, business legal consultancy, auditing and company evaluations/due diligence.
ilaria provided guidance with a complex problem.
John Simeone
10 Jul 2023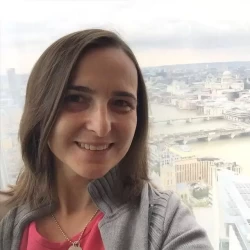 49 completed cases
Speaks languages
Established more than
10 years ago
Present in 20
European Countries
Over 30,000 client enquiries
successfully managed
Why choose Advocate Abroad?