English-Speaking Lawyers in Izmir
Which Lawyers in Izmir? Customer reviews to help you select from the best, most experienced Lawyers in Izmir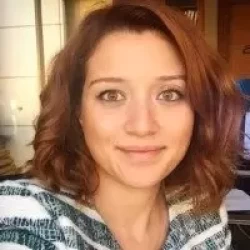 Cases completed 22
Cansu and colleagues provide legal consultancy services to domestic and foreign individuals, companies, institutions and foundations in the fields of ... [read more]
Cansu and colleagues provide legal consultancy services to domestic and foreign individuals, companies, institutions and foundations in the fields of private law and public law and in many different sectors. Their services are provided in both Turkish and English, operates with client-oriented and international perspective based on the principal of proficiency, efficiency and accessibility.
---
Customer Reviews
Ozi R
Nov, 18 2022
Advocate Abroad was prompt in connecting me with my attorney, Cansu, in Izmir. Cansu, reached out to me without any delays.

Communication was effortless, she called, introduced herself, emailed and texted me to understand my case/my request. She accommodated a 9-10 hour time zone difference and delivered on her services.

Overall, very professional and trustworthy. Thank you to Cansu and her team! [View all G o o g l e Reviews]
Sergio de Suñer Beltrán
Jun, 27 2022
Excellent service. We needed to open a company in Turkey and have legal services. They quickly put us in contact with a lawyer in Turkey with great results. [View all G o o g l e Reviews]
Mohammed Al Sayah, Lebanon
Feb, 14 2022
Cansu was very professional. She was very responsive and advised us on all the matters we discussed, providing solutions based on her experience and knowledge which we found very helpful.

We are very pleased and satisfied with the way Cansu worked with us.
Erdem Erturan
Jun, 01 2023
I would like to say that Cansu was absolutely amazing. She was very fast and efficient with my urgent situation. Everything was sorted in literally 2-3 days and I received my documents the next day. I can't thank Cansu and her team enough, great service, will recommend to anyone. Thank you! [View all G o o g l e Reviews]
See location of Lawyers on Map
1 Lawyers Offering Services in Izmir
Established more than
10 years ago
Present in 20
European Countries
Over 30,000 client enquiries
successfully managed
Why choose Advocate Abroad?
Call us Now