English-Speaking Lawyers in Izmir
Which Lawyers in Izmir? Customer reviews to help you select from the best, most experienced Lawyers in Izmir
Cansu, Lawyer in Izmir...
Cansu and colleagues provide legal consultancy services to domestic and foreign individuals, companies, institutions and foundations in the fields of private law and public law and in many different sectors. Their services are provided in both Turkish and English, operates with client-oriented and international perspective based on the principal of proficiency, efficiency and accessibility.
Cansu helped me with a supplier issue in Izmir. She communicated directly with the supplier and explained to me my various options, both legal and otherwise. She is professional and advised me on the appropriate course of action to take.
Siobhan Dunphy
28 Nov 2023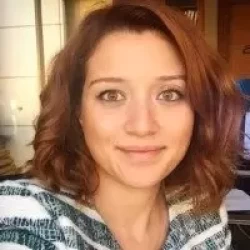 24 completed cases
Speaks languages
Established more than
10 years ago
Present in 20
European Countries
Over 30,000 client enquiries
successfully managed
Find Professionals by the Service You Require
Why choose Advocate Abroad?