English-Speaking Lawyers in Viseu
Which Lawyers in Viseu? Customer reviews to help you select from the best, most experienced Lawyers in Viseu
Tiago, Lawyer in Viseu...
Tiago has 10+ years of practice experience, having qualified in both Portuguese and Brazilian jurisdictions. He believes in the overarching importance of providing effective and creative solutions to business and individual clients alike.
Me & my wife started planning to relocate to Portugal on D7 Visa in Sept 2022. We started our research to find an advocate to guide us. We discussed with 4 companies including from a popular firm on Expats forum and shortlisted Tiago from Advocate Abroad. His professional attitude, skilful guidance, customer friendly approach & process insight enabled us to shift to Portugal in 4 months from thought to reality. Tiago's helping hand in Bank account opening Rent Contract review, facilitating Consulate Visa & SEF interview were key steps to our success. We wish Tiago & Advocate Abroad a great success ahead!
Sudhir Kumar
02 Jun 2023
[

G

o

o

g

l

e

Review ]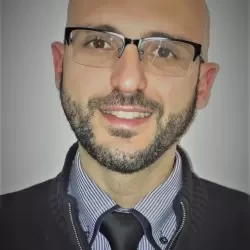 95 completed cases
Speaks languages
Established more than
10 years ago
Present in 20
European Countries
Over 30,000 client enquiries
successfully managed
Find Professionals by the Service You Require
Why choose Advocate Abroad?