English-Speaking Lawyers in Nerja
Which Lawyers in Nerja? Customer reviews to help you select from the best, most experienced Lawyers in Nerja
Beatriz, Lawyer in Nerja...
Beatriz is an experienced solicitor practicing law in Malaga province. She provides expert legal advice to English-speakers across the Malaga region on matters such as Property Conveyancing, Inheritances, Contract Law, Immigration and Family Law.
In just a couple of hours, Beatriz efficiently resolved a family matter which we had wasted manymonths on seeking advice elsewhere. She was sympathetic and could not have been more helpful. I will certainly consult Beatriz on other matters, and definitely have no hesitation in recommending her professional services to others.
Mandy Hardman
19 Dec 2022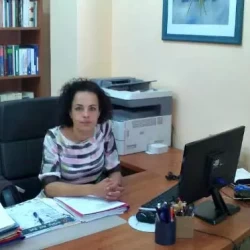 107 completed cases
Speaks languages
Established more than
10 years ago
Present in 20
European Countries
Over 30,000 client enquiries
successfully managed
Why choose Advocate Abroad?