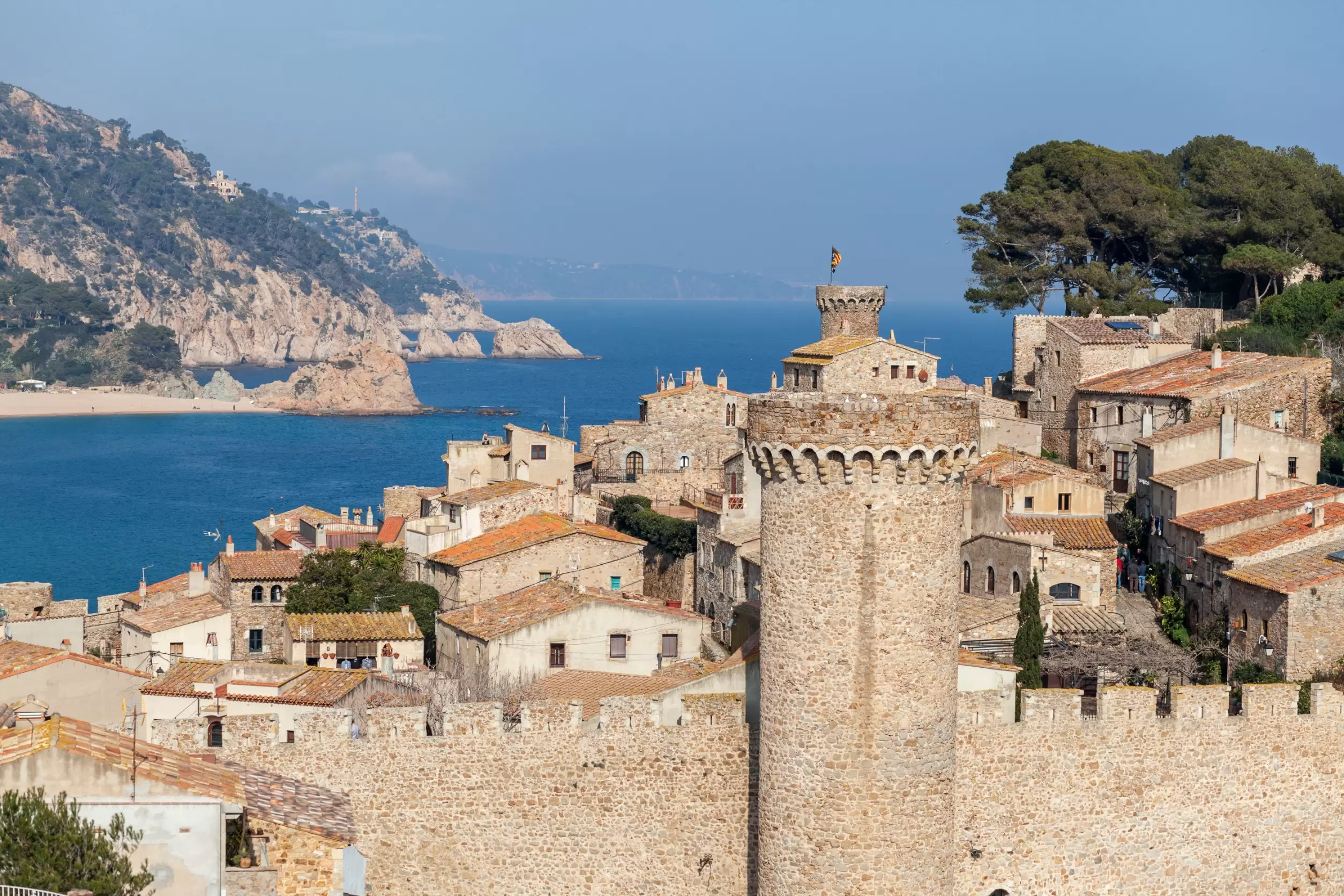 1. The spanish real estate market
While the motivation for most foreign buyers of Spanish property tends to come about as a result of having visited Spain as a holiday destination on one or more occasions, and had a wonderful experience, if you really want to buy property in Spain, then you need to take off the holiday sombrero and make an analysis of the Spanish housing market - exactly as you would do when buying property at home.
The Spanish real estate market - like any other in the world - is not really a single market, but rather a group of micro-markets whereby property prices on one street may have nothing to do with those on an adjacent street - most likely due to one having much better views, or because they are not above/adjacent to busy and noisy bars or indeed road traffic.
The only general advice that can be offered here is to say that you should always obtain the advice of an expert with many years of experience in the local Spanish real estate market - preferably someone who is not financially motivated to ensure that real estate transactions go to completion. A local Spanish solicitor would be a good option.
Also, it is ultimately your responsibility to do the initial research. A good start would be to read: how to buy Spanish property.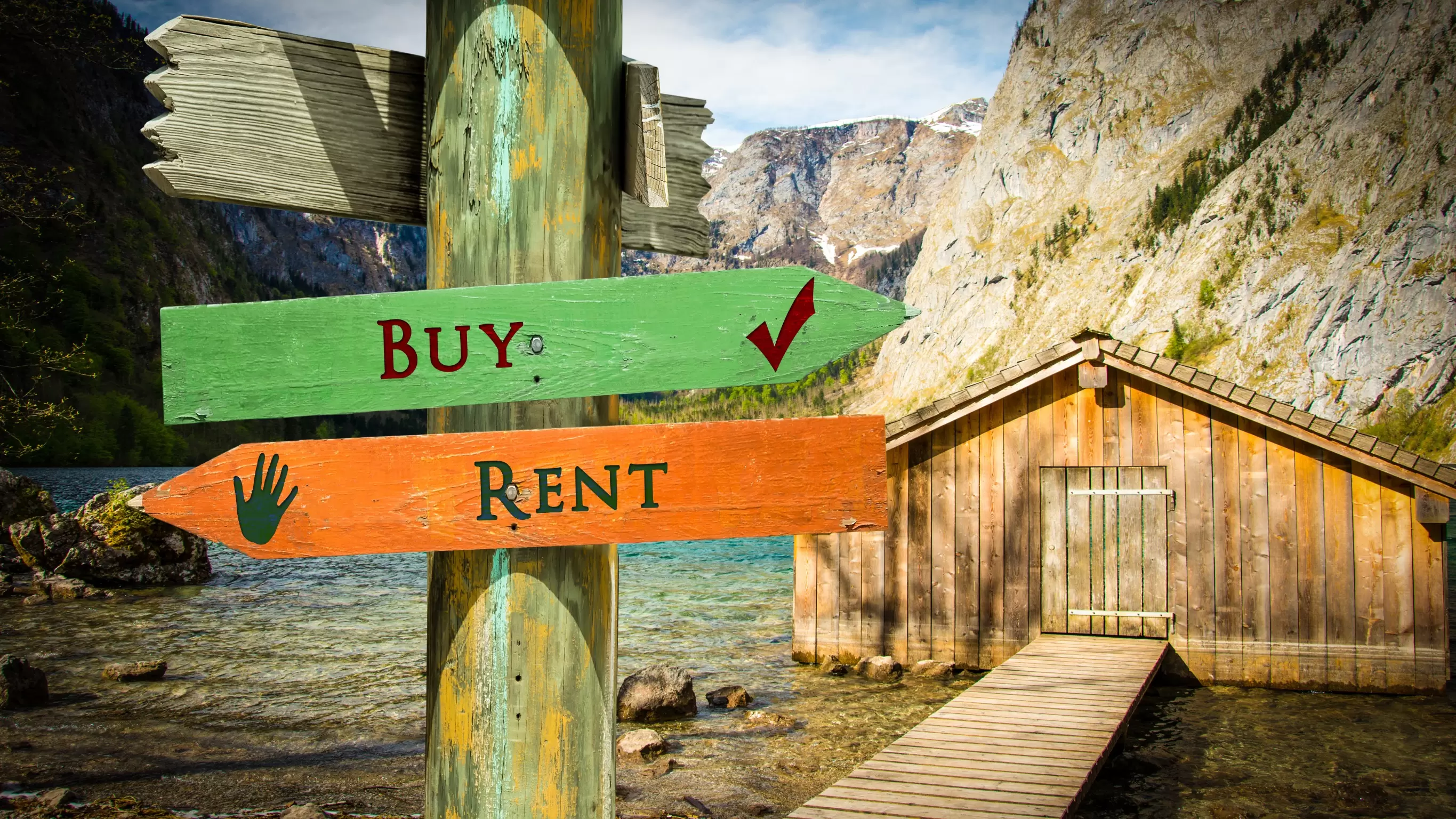 2. First things first: should you rent or buy property in spain?
Before considering where is the best place to buy property in Spain, it may be a good idea to consider rental properties, as renting might fit your personal goals/plans better.
This will allow you to get to know an area before making the important investment decision to buy. That said, many people buying property in Spain already know well the area in which they are planning to buy.
So, if you have made the decision that you are buying property in Spain, it is necessary to carry-out research of the local real estate market in order to determine what properties are available to you, and within your financial budget.
Just as in other countries, you can choose from apartments, villas, town houses, fincas (rural properties), castles and even caves!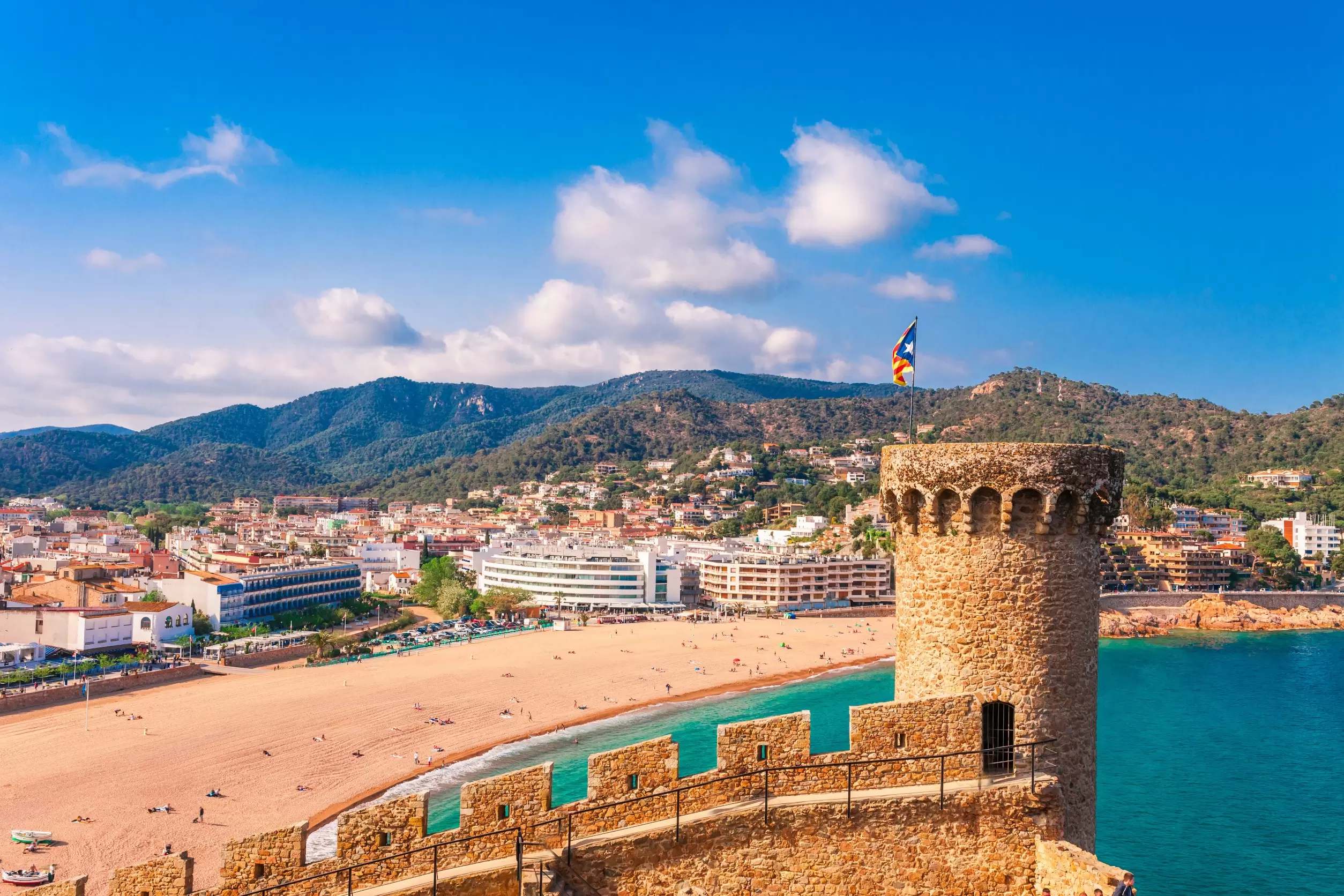 3. What do you intend to use your home for?
The property market in Spain is quite varied and reflects the differences between the many regions in one of the largest European countries.
If you are looking to buy a property in Spain for holiday use, there are many locations that offer beautiful scenery such as mountainous areas in which you can enjoy the outdoor lifestyle to the full including activities such as visiting nature reserves, skiing and mountain walking or biking trails. Inland areas may also have great amenities on-site, such as golf courses. Or, if in a coastal region you will have access to the beach and water sports.
Depending on your climate preferences, best places to buy would be areas like the Costa del Sol or Costa Blanca which have a warm climate year-round. Of course, these tend to be the most sought after areas, and hence the more expensive, albeit with buy to let potential, given the higher foreign demand in such areas.
However, if you plan to live in Spain then in order to find the ideal Spanish property, it is best to research a location that best fits your lifestyle. Big cities like Madrid, Barcelona, Valencia and Seville also have large expat communities, as well as great infrastructure and excellent transportation networks. Knowing what kind of climate you prefer is also important as some regions - especially those to the north and closer to the French border - can get quite cold in the winter months.
Consider carefully what amenities are available in the area as well as any potential problems. It is best to research the local laws and regulations so you know what you are getting into before making any final decisions. As making a property investment is probably the biggest investment anyone is likely to make, it makes sense to do plenty of due diligence and make an informed decision on the best places to buy a property in Spain.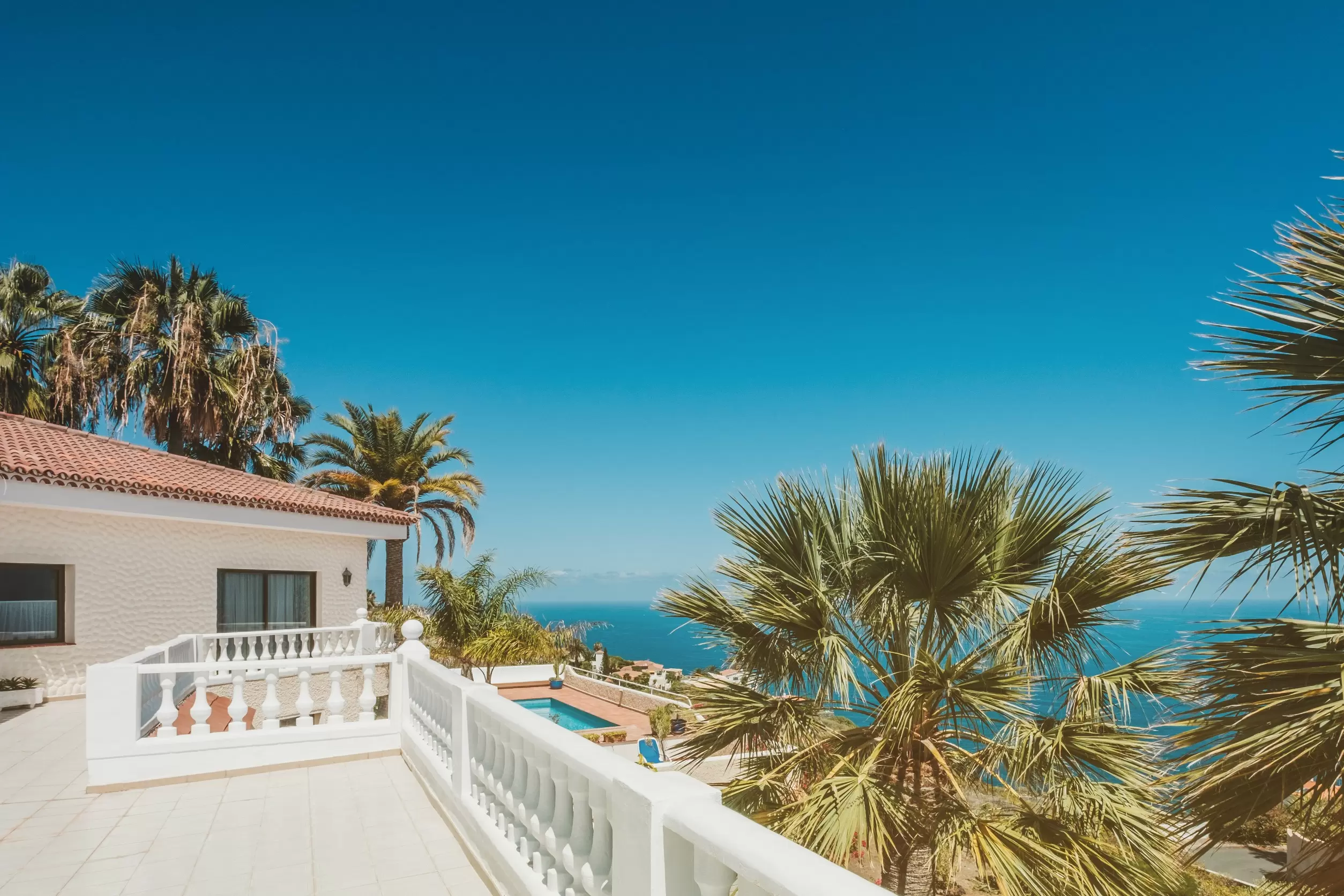 4. Types of property: villa or apartment?
The type of property you buy in Spain will depend on the style of life you are looking for, and your budget. If you have a large budget, and you are looking for comfortable living, then a villa could be the right choice for you. Villas in Spain come in different sizes and styles, from rustic to modern, and are usually situated in quiet, rural areas though can also be found in bespoke 'urbanisations' along the coast.
Alternatively, if you are looking for a more cosmopolitan atmosphere, or you are on a tighter budget, then an apartment or town house could be the right choice for you. These properties are usually located in urban areas, and are often much more affordable than villas.
5. Benefits of buying a villa in spain
The pro's for buying a villa in Spain can be summarised as follows:
Space and Privacy - often a villa will come with a garden and even a pool for family to enjoy without having to share with neighbours.
Security - this is perhaps a double-edged sword, but ultimately for those who wish to ensure a high level of security, buying a villa allows you to take control, since you can install security measures to all points of access to your home. Apartments can often involve common points of entry over which you have no specific control.
Storage - often a villa will come with a garage and superior storage space ('trastero' in Spanish).
- And the arguments against:
Cost - a villa will normally be expensive to purchase, in some areas prohibitively so.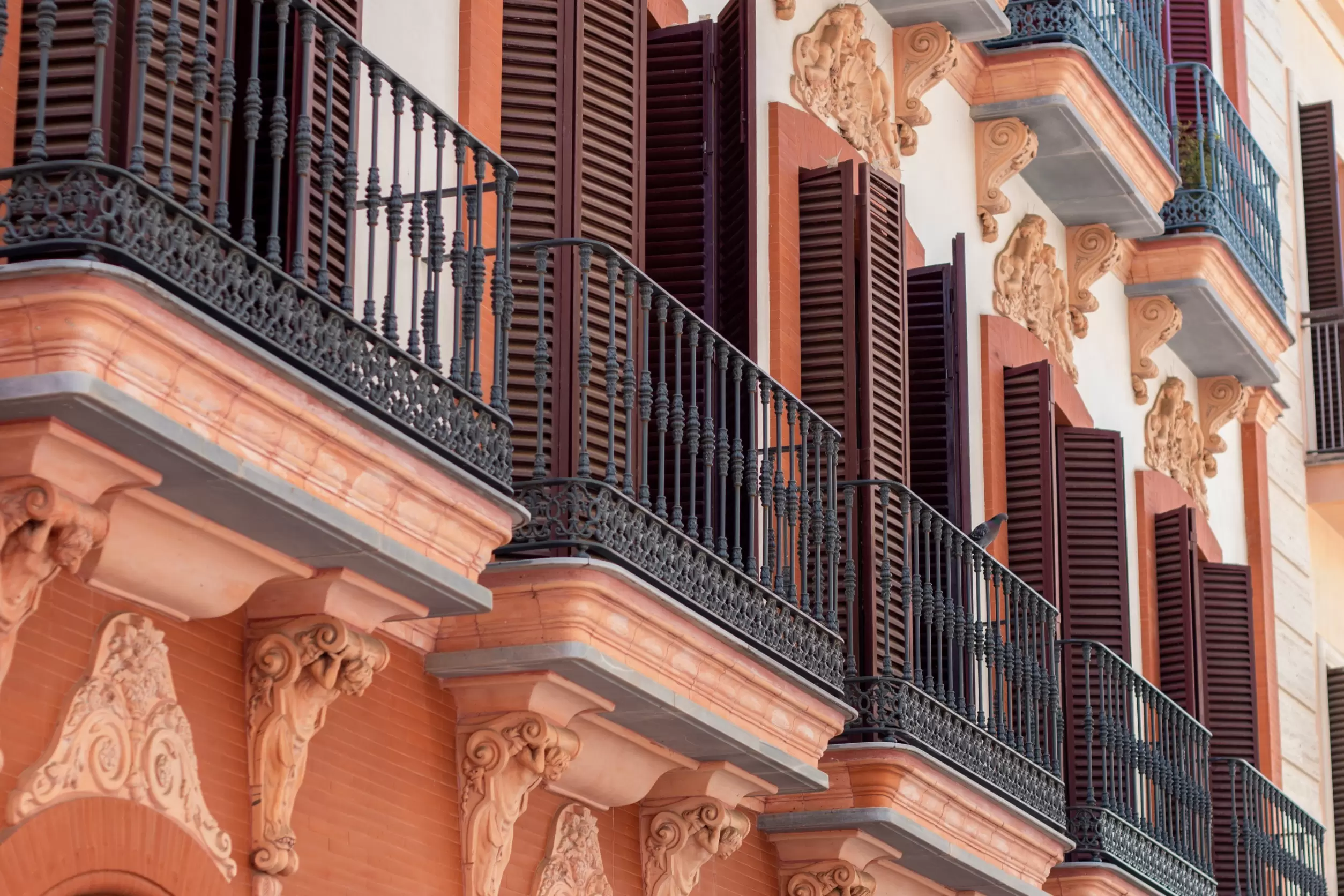 6. Benefits of buying an apartment in spain
The pro's for buying an apartment in Spain can be summarised as follows:
Cost - it is considerably cheaper to buy an apartment than to buy a villa
Shared resources/expenses - while you may have to share resources such as a pool, gardener etc, this means the costs are shared and greatly reduced
- And the arguments against:
Shared responsibility = shared decision-making - an apartment will form part of a building which is run by the Community of Owners. While each owner will have a vote on any major decision, the weight of their vote will be commensurate with the value of their property and the decision of the
Community of Owners must be respected - you are no longer able to make decisions alone, and must respect the wishes of the majority of the ownership of the properties.
Noise/Smells - depending on the quality of build of the apartment (which varies greatly in Spain) you may be subject to the noise from neighbours. This can range from mildly irritating to enormously disruptive and seriously impact your quality of life.
7. The cost of property purchases in spain
This cost of the property will effectively depend on general market conditions, age of property, region of Spain, the location of the property (including whether there are sea/mountain views etc).
Budget buyers may find that areas of the interior or indeed locations such as Almeria or Murcia offer more for less money.
We deal more extensively with the various issues in our article on the costs of buying property in Spain.
8. Arrange a property survey
If buying a Spanish property that is aged or is a rural property, or indeed one that is located in a protected/heritage area, a building survey is recommended to ensure that you are made well aware of any defects in the building that will require more investment down the line. The survey will almost certainly more than pay for itself!
Normally you can arrange a more - or less - extensive survey, depending on the nature of the property. The more extensive types will typically includes an in-depth inspection of the property with a detailed report in English, providing information and analysis of the current condition of:
Central Heating and Air-conditioning systems
Electrical System
Internal Plumbing
Interior/Exterior walls, floors, ceilings, windows, stairways
Drains, guttering and external sewage system
The surveyor will also:
Check for damp
Check for any signs of erosion, subsidence or material/structural fatigue
Include Recommended/Required steps to take to bring the property up to standard
If buying an apartment in apparently good condition, in an established urbanisation and no flags are raised by your lawyer, you may not consider a survey so important.
However, foreign buyers have an awful tendency of 'leaving their brains on the plane' and agreeing to property purchases after having consumed many sangrias in beautiful chringito bars located on one of the many stunning beaches in Spain.
Remember, you are taking on a potentially huge liability, and should your life circumstances change, you may need to off-load this liability at quite short notice. Take a look at the pitfalls of buying property in Spain, so that you are prepared for some of the more likely causes of problems.
Below, we take a brief look at a number of locations in Spain, and their local property markets: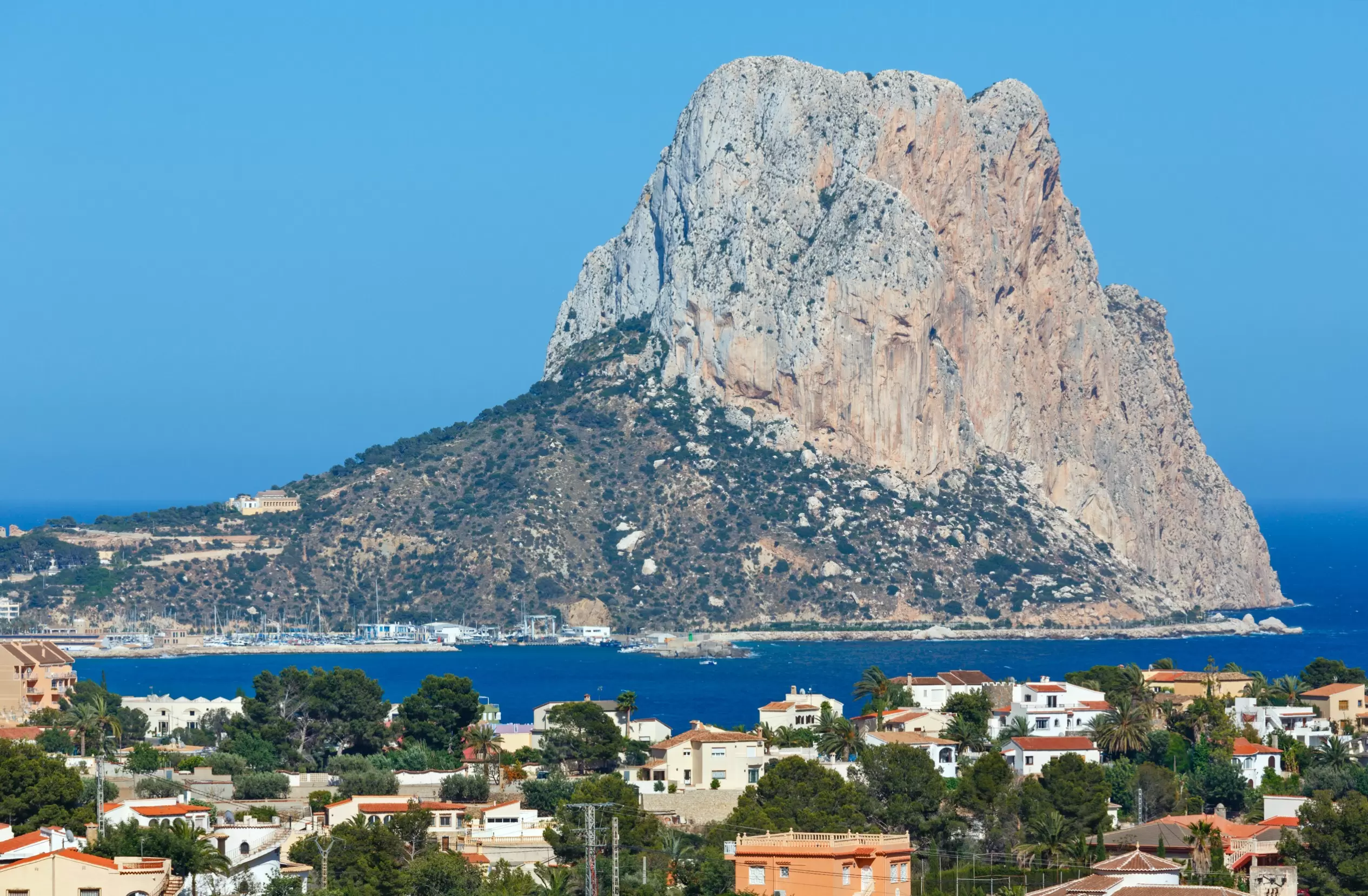 9. Valencia, alicante and the costa blanca
Along with the Costa del Sol, the Costa Blanca is one of the most popular tourist destinations in Spain, as well as a desirable location for owning a property. With its sandy beaches, dramatic mountains and balmy Mediterranean climate, this region attracts visitors from all over Europe.
When it comes to buying a house, you can find properties for sale in Costa Blanca ranging from small apartments to large villas with stunning sea views. Prices vary depending on the location but generally start at around €1,500 per square metre and can reach €5,000 per square metre or more for premium properties.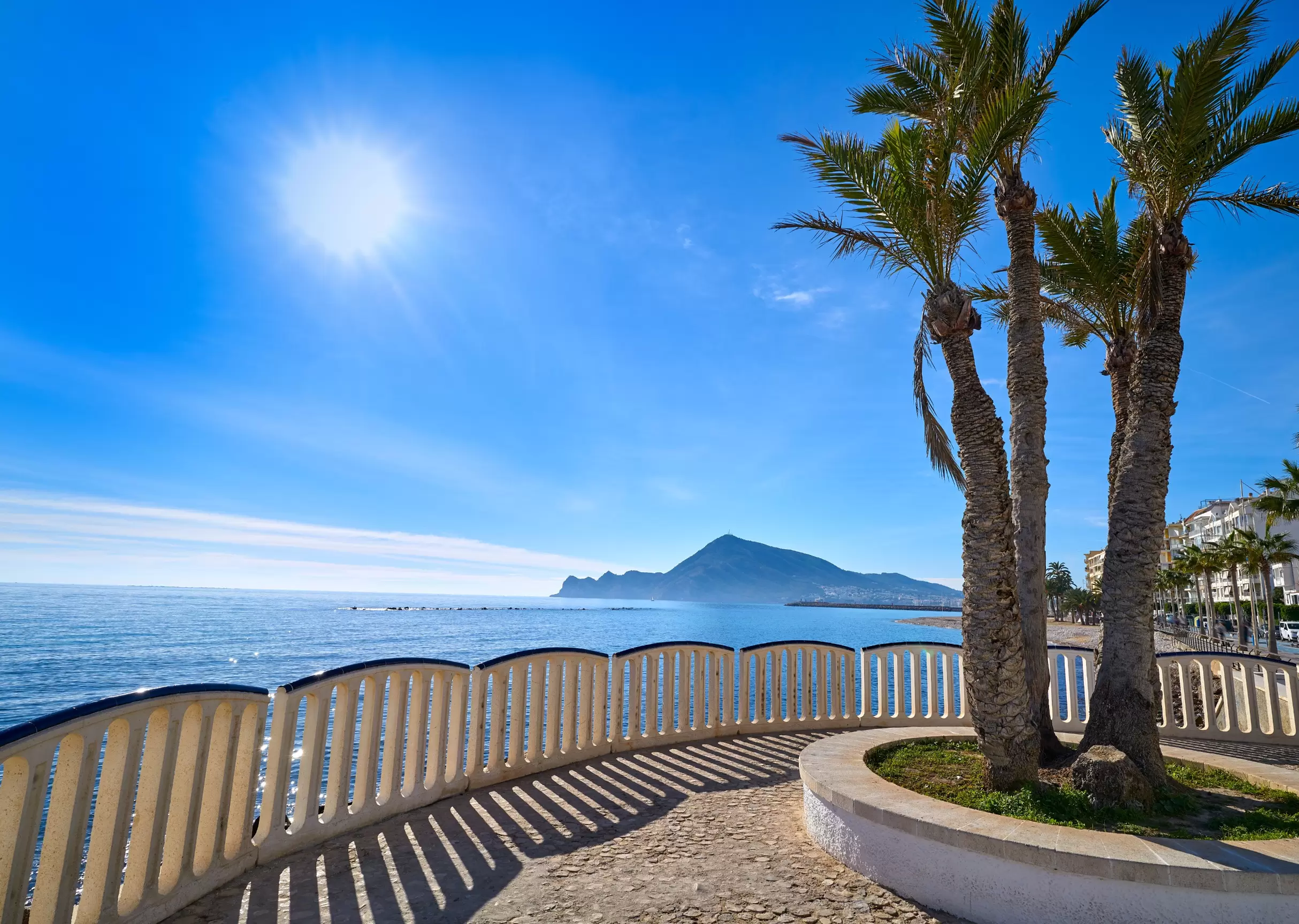 The Costa Blanca offers plenty of benefits for those looking to buy a house in this area. The climate is mild year-round, the local economy is strong and the cost of living is relatively low – all factors which make the region an attractive proposition for buying property in Spain.
In addition to its alluring sunsets, stunning coastlines, balmy Mediterranean climate and low cost of living, if you are attracted to city-living, buying a house in Valencia at the northern end of the Costa Blanca would allow you to access some of Spain's best gastronomy; from traditional paella to delicious tapas you will find something for everyone here.
As well as excellent food, buying a house in Valencia also gives you access to world-class cultural attractions such as the City of Arts and Sciences and the old town.
With the Costa Blanca on your doorstep, buying a house in Valencia becomes an attractive proposition for those looking for a place to call home. One of the largest coastal towns in Spain, and indeed the Valencia region's largest city, it has all the benefits that you would expect including a sandy beach, stunning coastline, mild climate and vibrant culture, buying property here could be the key to enjoying the best of what this beautiful region has to offer.
Useful additional reading: Property Taxes in Valencia.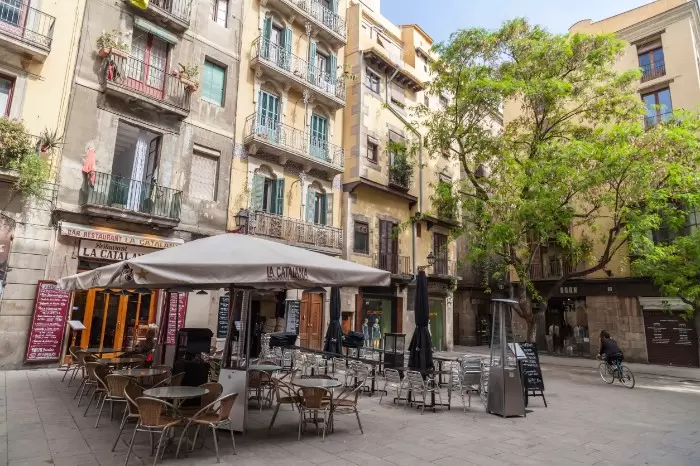 10. Barcelona and the costa brava
Barcelona and the Costa Brava are located in the northeastern region of Spain on the Mediterranean coast. With its mild climate, vibrant economy and long sandy beaches, it is a popular destination for buying property.
Barcelona, at the southern end of the Costa Brava has a warm-temperate climate with hot summers and mild winters. The average annual temperature ranges between 10 - 25°C (50 - 77°F). This makes it an ideal location to enjoy outdoor activities all year round, including swimming, sailing and golf.
The charming and narrow streets of the Gothic quarter, the stunning Modernista architecture by Gaudi and his friends and its idyllic location wedged between forested mountains, make Barcelona a beautiful city.
The food scene in Barcelona is also highly acclaimed, with a variety of traditional tapas restaurants alongside Michelin-starred establishments. The region is well known for its fresh seafood, locally produced olive oil and distinctive wines.
In addition, the 1992 Olympic Games paid for a revamped marina, artificial beaches, and street sculptures that allowed the city to become a fashionable and sophisticated coastal resort.
Given the size of the city, Barcelona tends to be the preferred option for younger people seeking a busier environment in which to live. However, for those with a sufficient budget, the city offers a huge variety and has less hectic areas which give access to all that the city has to offer.
Our local lawyer Oscar describes an important and unique issue that affects building in Barcelona in his article: Buying property in Barcelona.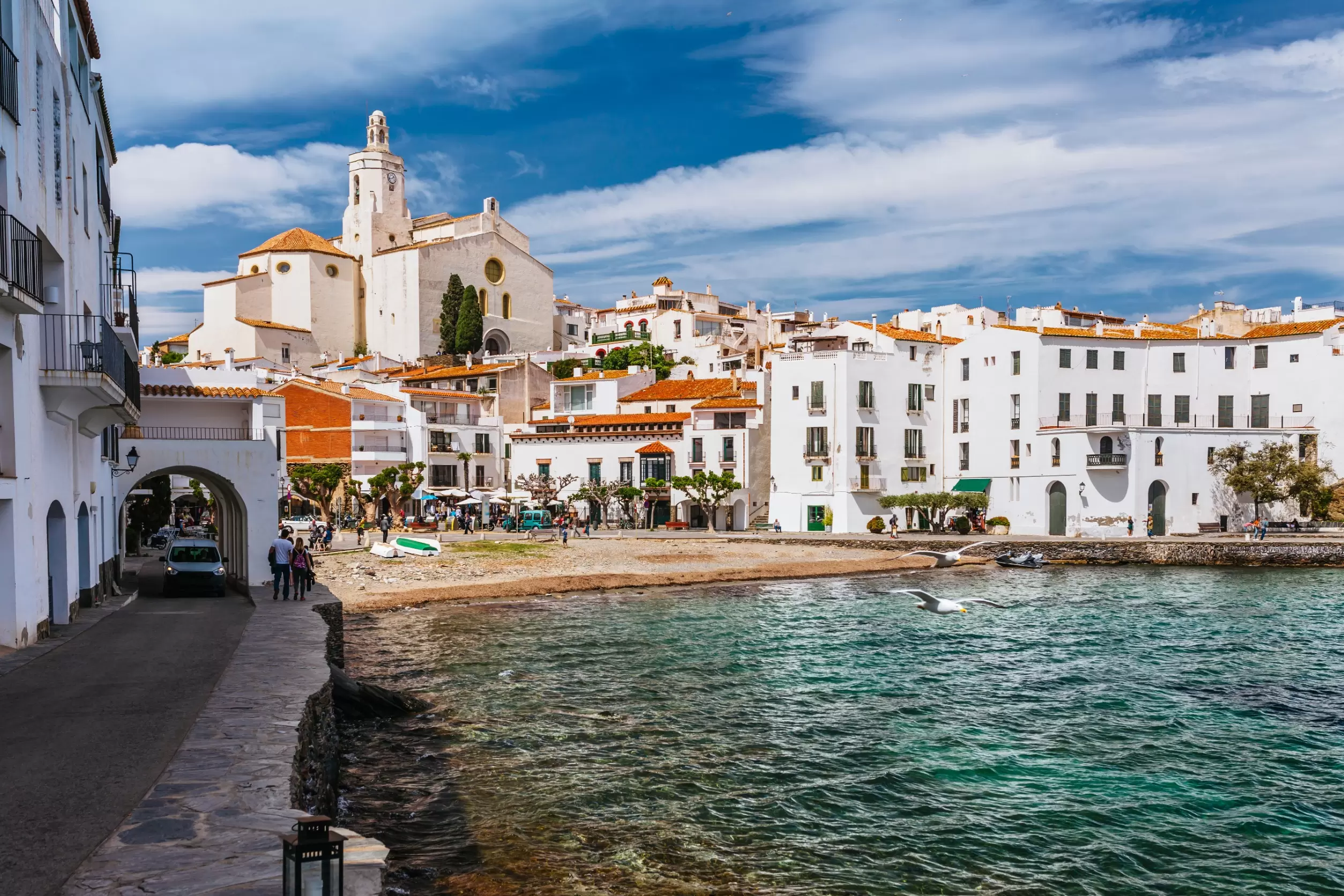 The property market in the Barcelona and Costa Brava area has seen an increase in demand due to its attractive lifestyle opportunities and growing economy. Property types range from modern apartments with sea views to luxury villas surrounded by nature.
Whether you choose an apartment in the city centre of Barcelona or a villa on the Costa Brava there are a wide range of benefits such as access to world-class healthcare, quality education facilities and cultural.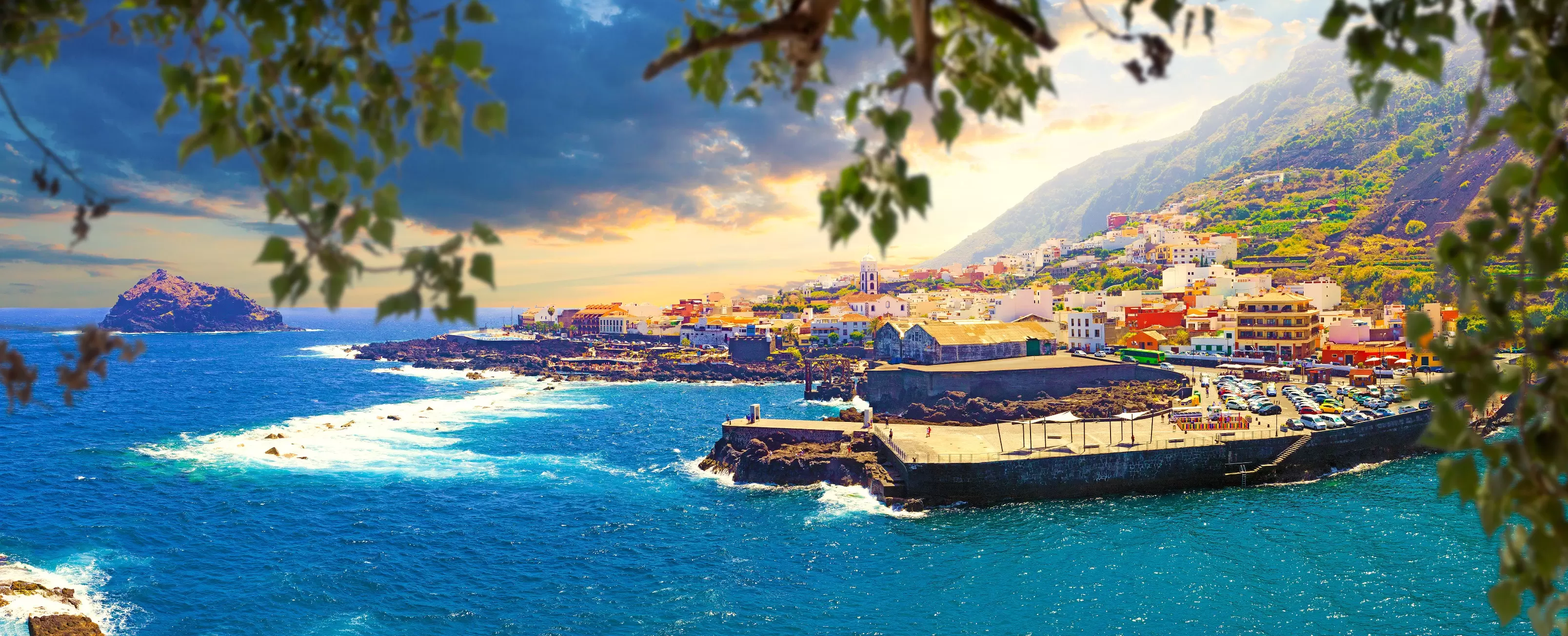 11. Buying property in the canary islands
Blessed with beautiful beaches, sunshine and a laid-back lifestyle, the Canary Islands have long been popular amongst tourists and property buyers alike. Located off the northwest coast of Africa, this archipelago comprises seven distinct islands: El Hierro, La Gomera, Tenerife, Gran Canaria, Lanzarote, Fuerteventura and La Palma.
The climate in the Canary Islands is mild throughout the year; temperatures tend to stay between 20ºC (68ºF) and 25ºC (77°F). These factors make it an attractive location for British buyers looking to buy a holiday home or relocate permanently.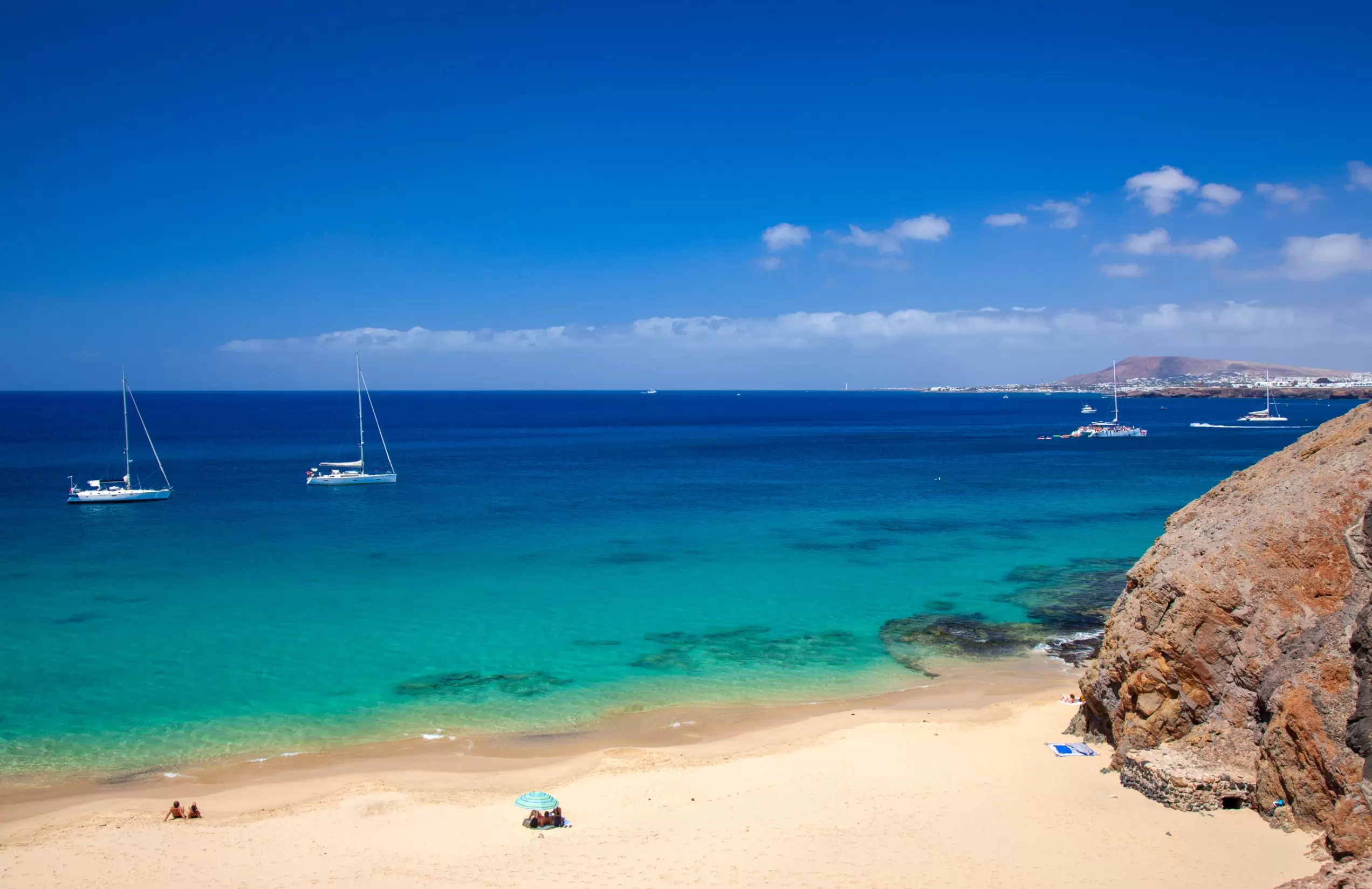 Lanzarote has many great places to call home. Each area has its own advantages and disadvantages, from small towns to rural areas and resort areas.
You'll likely find it easier to work if you live in a larger resort though bear in mind that you might notice that your weekly food bill is slightly higher if you live in the resort. This is a result of the fact that, due to the constant flow of tourists, places tend to raise their prices in resort areas.
Because they provide a good life balance, towns are great places to consider basing yourself in Lanzarote - Arrecife, Teguise and Playa Honda will all offer you more for your money than living in resorts.. Though it is true that living in a town can have the disadvantage of being further from the beach.
Rural living in Lanzarote - as elsewhere - will give you a true Spanish experience. You will make new friends and feel like you are part of a small, friendly community. Although you may need to travel for large supermarkets or stores, the beautiful views that you will enjoy every day will more than make-up for it.
Read our local lawyer Cristina's tips on: buying a house in Lanzarote.
Tenerife offers many watersports, including scuba diving and kite surfing, boat trips, and jet skiing. You can also enjoy outdoor activities such as tennis, padel tennis and bowling, horse riding, hiking, and cycling. You can also relax by the pool, or visit one of the many sandy beaches.
Millions of tourists from around the world visit Tenerife every year. It is known for its amazing weather, which rarely drops below 20ºC in winter. The average summer temperature is 28ºC. It is dry and pleasant with little humidity, making it the ideal climate for those who want to escape the colder countries of central Europe.
There are many beautiful places to visit, including the sunny beaches lined with palm trees and the lush green pine forest forests and the lunar landscapes created by the volcanic area Las Canadas at Teide, which is the highest mountain of Spain.
For a lawyer's point of view, please read: Buying a House in Tenerife ,by our local lawyer Oliver.
Property prices vary across these islands - in Tenerife, for example, prices have increased by 10% year-on-year and currently stand at around €2,000/m² while those on Lanzarote are slightly lower at around €1,800/m².
We also have a local lawyer's perspective on buying property in Gran Canaria.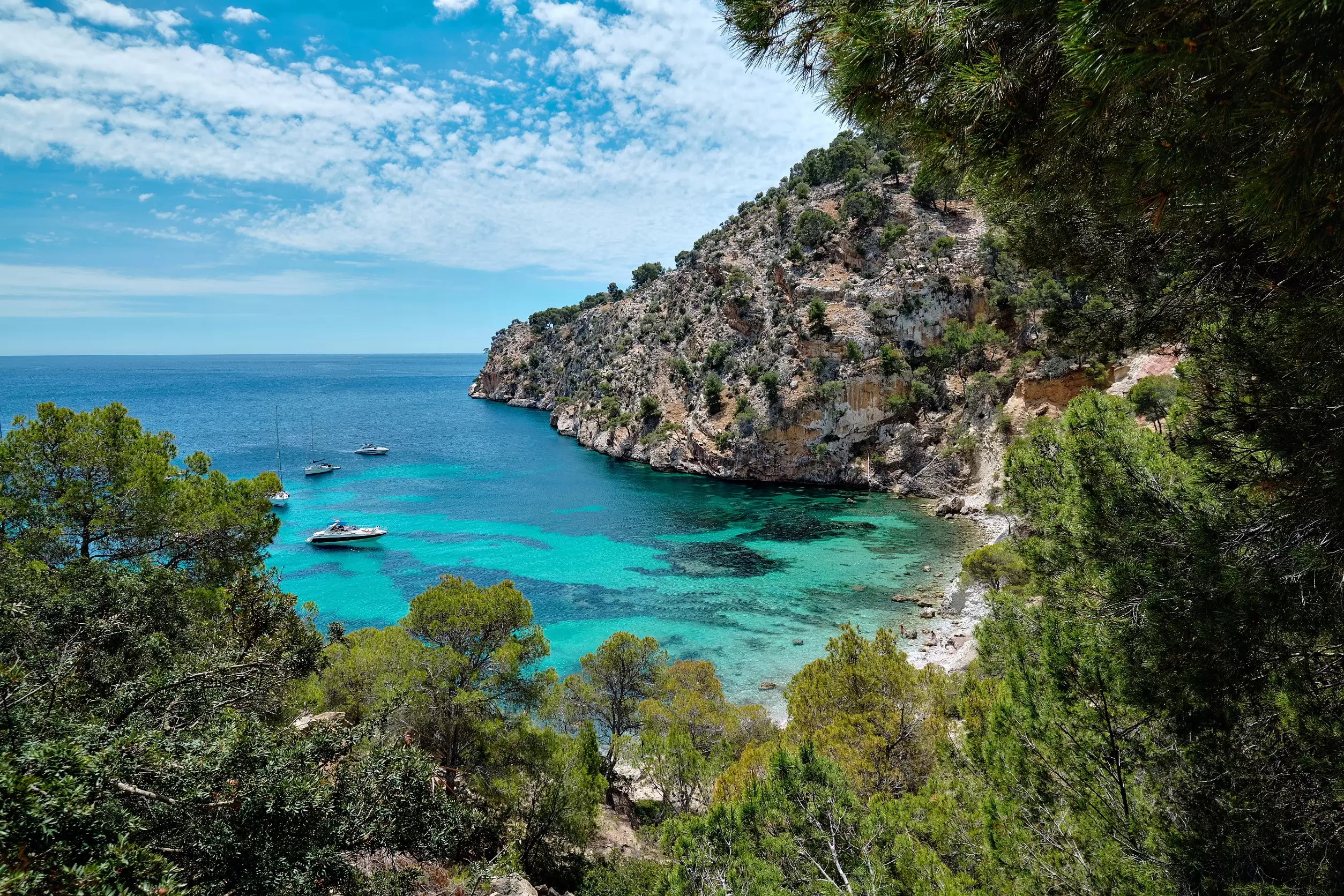 Buying Property in the Balearic Islands
Blessed with stunning coastlines and temperate climates, the Balearic Islands are a favourite of British expats as well as other nationalities. Majorca (Mallorca), Ibiza and Formentera are the most populated of this archipelago, which is located in the western Mediterranean Sea.
The climate in these islands tends to be mild. Located in the western Mediterranean Sea, they offer mild year-round temperatures, making them an attractive destination for those looking to buy a home in the sun.
Mallorca's extensive coastline is perfect for water sports and sailing. It is completely surrounded with water and, as a result, while it is true that summers can be hot and dry, the winter cold is a damp cold which means homes with radiators are a good idea - even if homes were never traditionally designed to take this into account.
Mallorca is generally safe and has low crime rates. There are more risks during tourist season as with all popular destinations. However, the crime rate is very low even in peak seasons.
With its multitude of sandy white beaches, warm water and equally inviting mixture of nightlife and culture, Mallorca has become a favorite holiday destination among visitors from all across Europe, in particular form the UK and Germany.
As a result of its popularity among well-heeled Europeans, property on the island has become among the most expensive in Spain. In her article, our local lawyer Rosa, explains a number of important "Do's and Don'ts when buying property in Mallorca.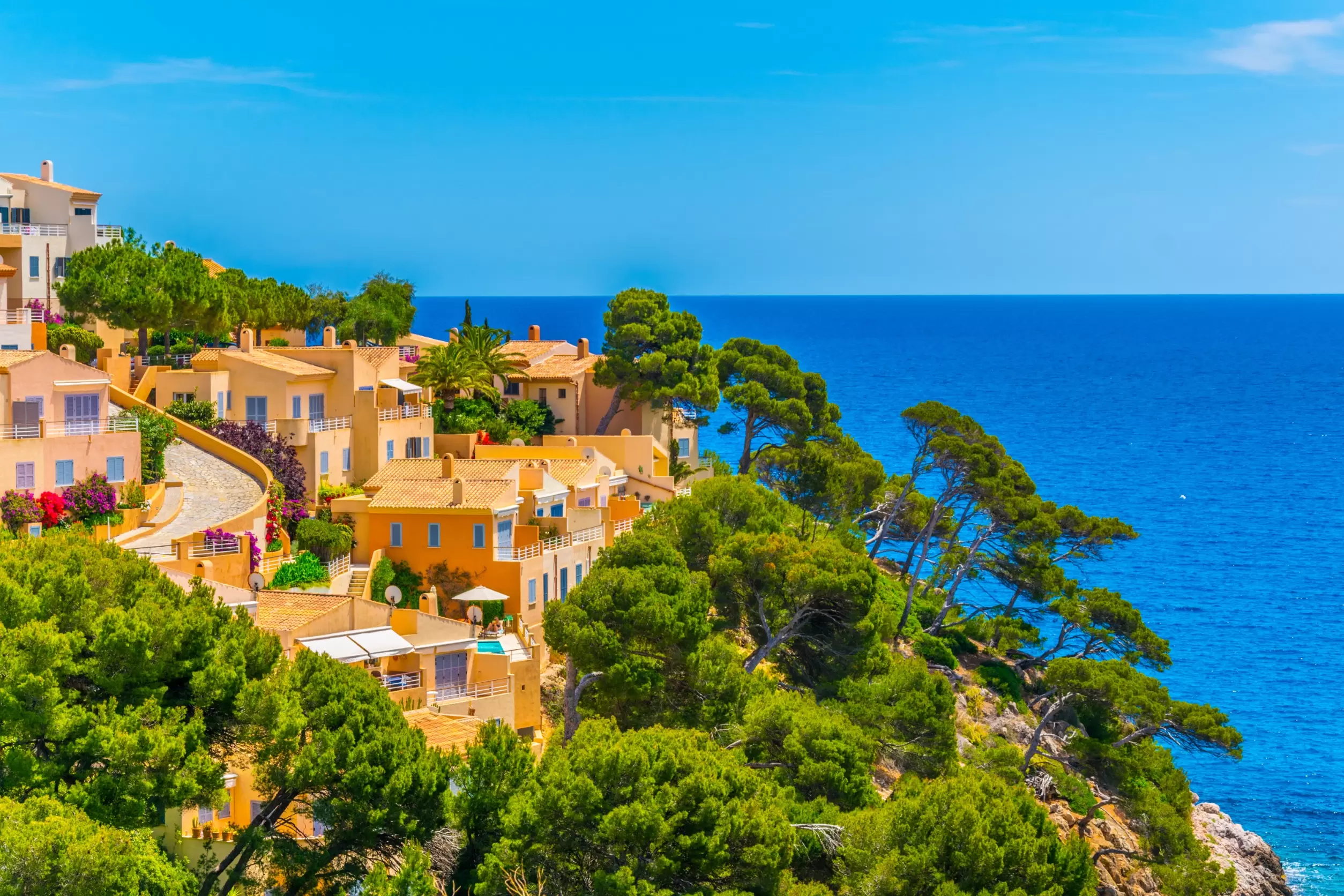 Ibiza is a beautiful island off the east coast of Spain, approximately around the location of Valencia. For years it has lain hidden in the sea between Spain and Italy. Over the years Ibiza has developed into one of the leading hotspots for clubbing in Europe, attracting thousands of visitors every weekend.
It is home to many of the most famous DJs in the world, and boasts a bustling nightlife with some incredible bars and nightclubs... But Ibiza's story goes much further than nightlife, it is a long and fascinating history that goes from simple farming to full-blown nightclubs.
Many of the young people who were introduced to the island as a result of the nightlife have since grown-up and chosen it as the perfect place to own a holiday home or even to live permanently. One might say that the island is imbued with a 'free-spirit' and a certain cool vibe that distinguishes it from other Mediterranean islands.
Our lawyer in Ibiza, Cristina, provides some salient advice on the need to check that any house you are interested in acquiring was not build illegally, in her article: Buying a house in Ibiza.
Bearing these factors in mind, it is not surprising that house prices have risen consistently over the past few years. Average prices in Majorca currently currently stand at around €2,500/m², while in Ibiza and Formentera they are slightly higher. However, there can be big differences between properties on one island and those on another.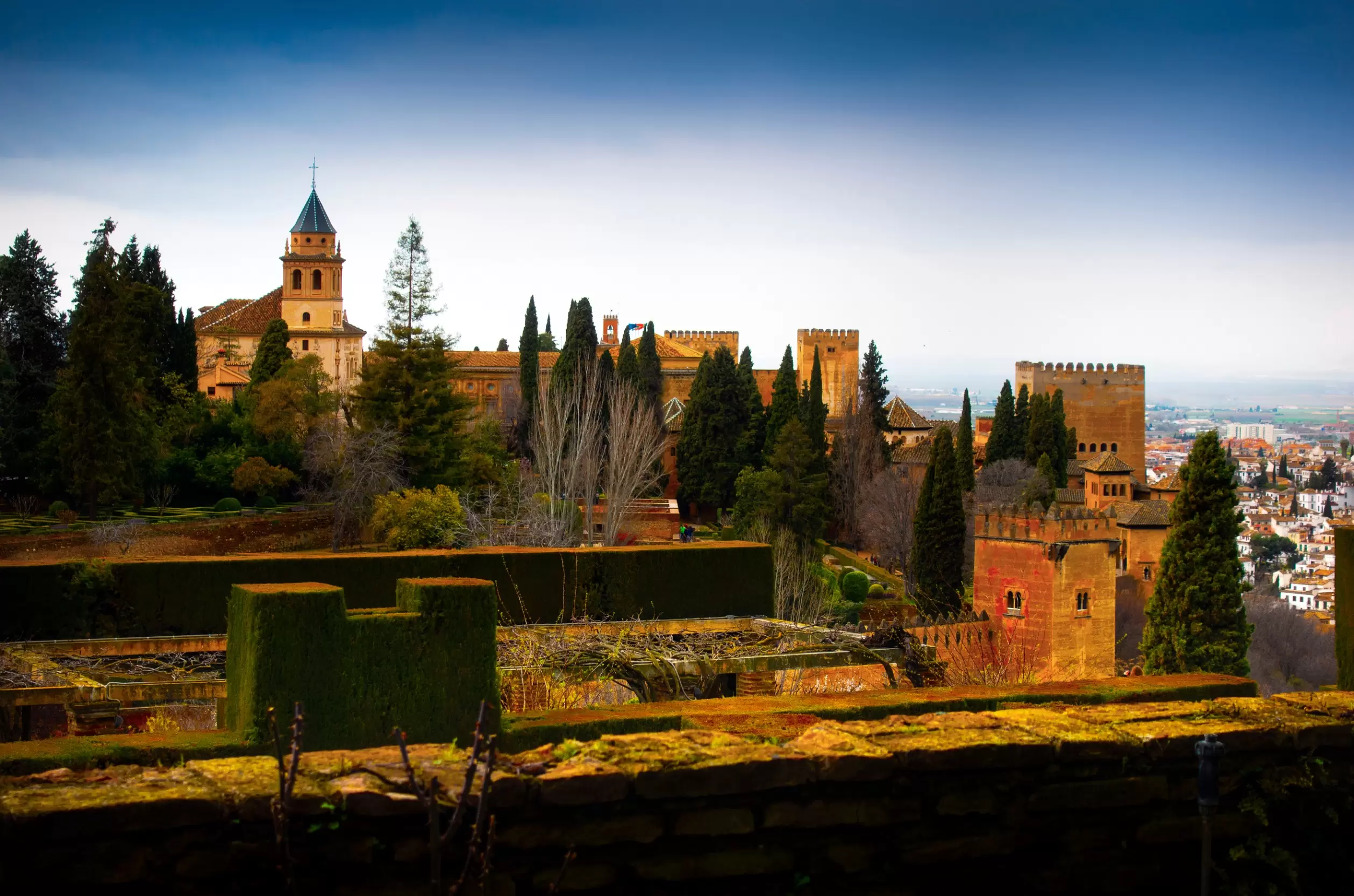 12. The best places to buy a spanish holiday home
This will depend on a variety of factors, including transport links, suitability for families, climate and local amenities. Some popular destinations include Malaga, Alicante and Costa del Sol for their excellent transport connections to the rest of Spain and Europe. These areas are also well-suited to families as they feature great access to beaches, parks, restaurants and other attractions.
The best climate for holiday homes can be found in the Costa Blanca and Tenerife, with warm temperatures all year round. Finally, local amenities need to be taken into consideration when choosing a location to buy property.
Of the major cities, Barcelona is renowned for its vibrant nightlife, while Madrid boasts some of Spain's best cultural experiences, not to mention an equally vibrant expat community.
There are also areas of Spain including enticing seaside resorts that while not the cheapest places in Spain to live, do have property options with an average price below other more famous locations, for example the Costa Cálida, Costa Dorada and Costa del Azahar which are among the areas less frequented by foreign investors.
With so many options to choose from, anyone looking for a Spanish holiday home can find the best fit for their needs.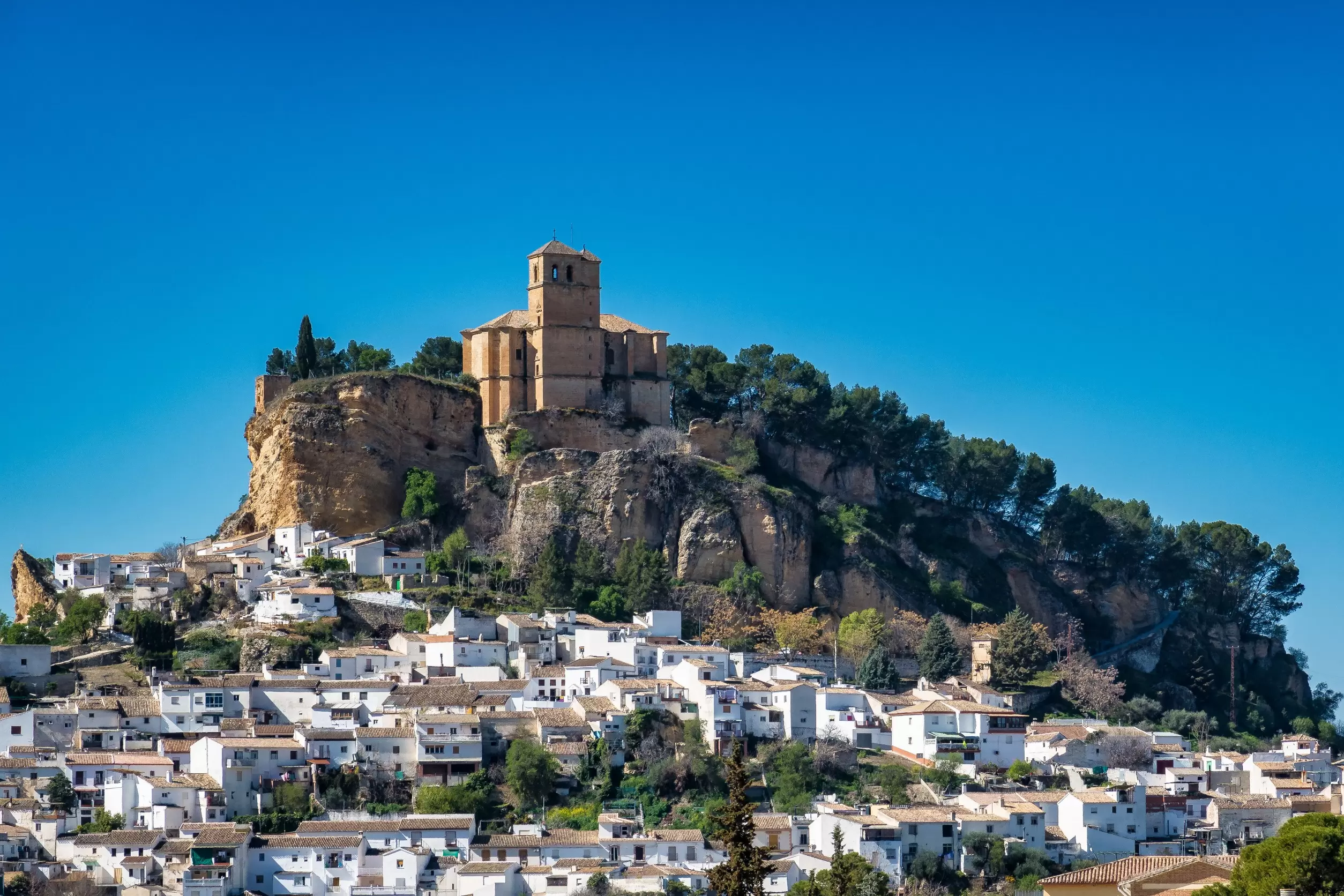 No matter where you choose to buy your property, Spain offers an abundance of holiday homes and destinations to suit all tastes and budgets. With its excellent connections across Europe, sunny climate and diverse range of attractions, it's easy to see why so many choose Spain as their preferred location for a holiday home.