1. Moving to spain from uk in 2023: what are your legal options?
Following the transition period, Brexit has come and gone, the process for British citizens considering moving to Spain from the UK has become more arduous and complex.
The process faced by British citizens who want to move to Spain is currently the same as for other non-European Union citizens following the implementation of the Bilateral Agreement also known as the Withdrawal Agreement.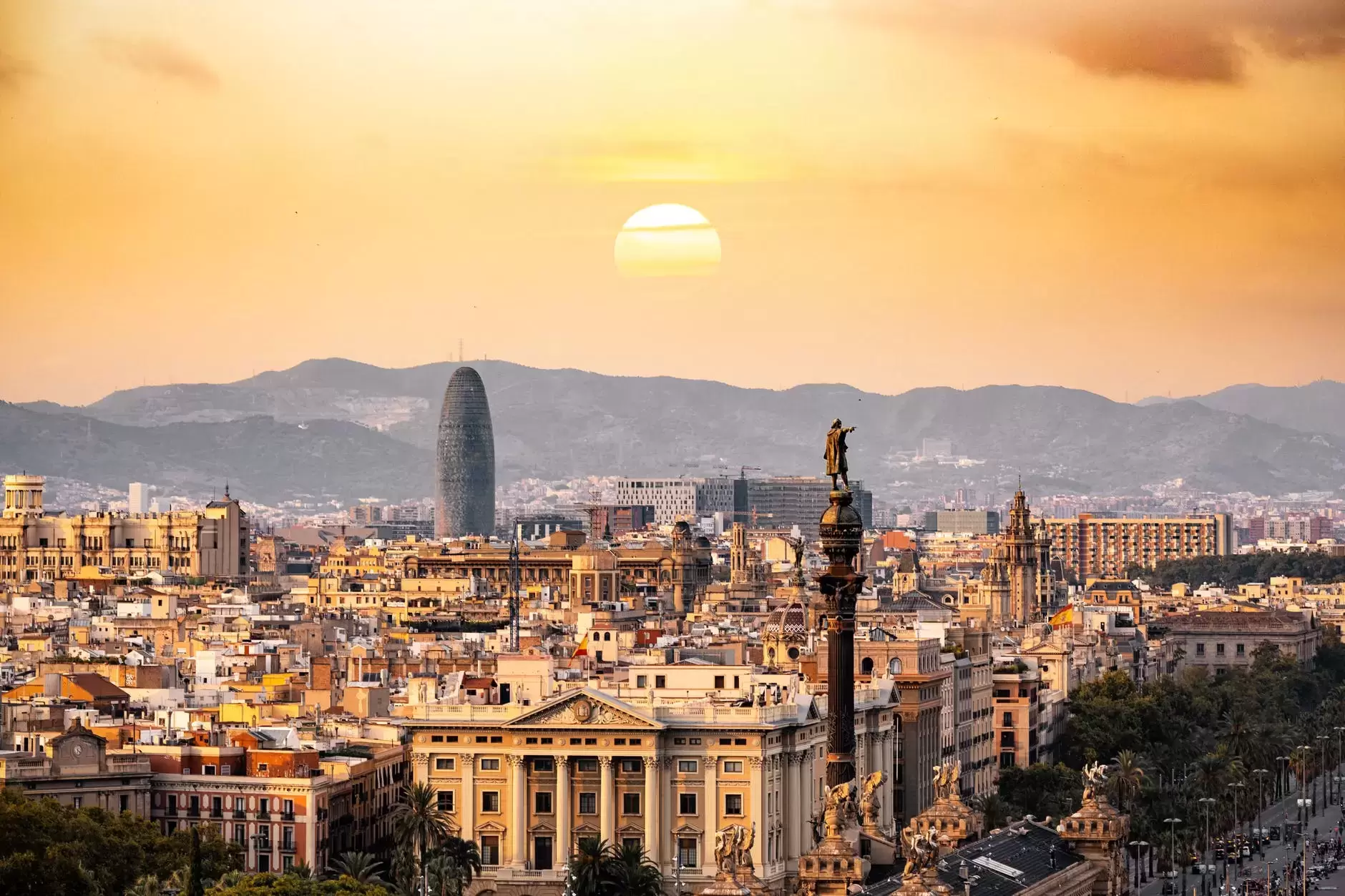 2. Following brexit, do you need a visa to move to spain?
Unless you have been living in Spain before the Brexit cut-off date, and fulfil the criteria for proving same, then British citizens relocating to Spain from the UK will need to obtain a Spanish residency visa in order to stay more than 90 days at a time.
Nonetheless, the Spanish authorities have provided a number of visa options for those considering emigrating to Spain, which we outline below:
3. Can i move to spain through buying a property?
While for some, renting in Spain is the preferred first step, in order to try-out life in Spain, this by itself will not confer a right to a visa. On the other hand, buying property in Spain with a value of €500k or more will provide you with a Spanish residency including a right to live and work here, in the same way Spanish nationals can, as a result of the Golden Visa Spain.
This visa is particularly useful for UK citizens buying property in Spain after Brexit.
The investment may be made in a single Spanish property or several, and may include commercial property, a plot of land or a mixture of the above. You can live and work in Spain while the property investment is maintained and includes your family (spouse and children under 18 years of age and any disabled children over that age having access to public or private education).
If you are buying the property with a mortgage in Spain, note that the mortgage must be in addition to the €500,000 investment. Also note that, if a non-resident owner wants to sell Spanish property to you, then you must pay 3% of the purchase price directly to the Spanish tax agency, instead of the vendor, in order to cover any liability they may have for capital gains tax in Spain.
A one-year visa is obtained, which can then be switched to a valid residence permit of two years duration and then becomes renewable for periods of 5 years while the investment is maintained. After 5 years, the visa holder may apply for permanent residency. The golden visa includes a Spanish work visa for the applicant.
Note that you will have to present proof that you don't have a criminal record and, unless you are in receipt of a UK state pension, whereby you will qualify for an S1 form, you will need to take out an approved health insurance policy so that you can access you local health centre to receive healthcare in Spain when required.
Eventually, once you have spent a sufficient period of time living in Spain - currently 10 years - you even have an option to apply for Spanish citizenship.
4. The golden visa process
Before applying for the Golden Visa, you must have made an investment. Once a contract has been signed, and before the sale is completed at the notary, the application process can begin.
The funds must be available for the investment in the account of one of the Spanish banks. It usually takes between 10 and 15 days to apply for the residency visa.
If the application is made in Spain, it is valid for two years. It can be renewed for up to 5 years if the investment is not interrupted, whereupon the visa holder may apply for a long-term Spanish residence permit.
Apart from the requirement to invest in real estate, applicants must have a clean criminal record, sufficient financial resources to cover any stay in Spain, and private health insurance.
Applicants must also not have been denied Spanish visas in the past nor have previously been refused entry to the Schengen area.
If this visa is of interest, check our article on the best places to buy in Spain.
5. Move to spain with a non-lucrative visa
If you are earning more than €2,400 Euros on a monthly basis (whether based on a pension or any other kind of regular income) you can also apply for residency in Spain – though for non-working purposes only. This is known as a 'non-lucrative visa'.
If more than one person is applying (for instance you intend to come with your spouse/partner and children) the income required will increase by approximately €600 per month for each additional member.
You can also apply even if you do not have regular income, but simply have deposit/s in a Spanish bank account/s over that amount on a yearly basis, so over €30,000 Euros for 1 member and an additional €7,200 (approx.) for each additional member - see: opening a bank account in Spain.
An important difference between the non-lucrative visa in Spain and the Golden visa is that here you are not entitled to work in Spain, but it is perhaps a more accessible option for residency in Spain.
For this reason, this Spanish visa can be the most appropriate for those considering retiring to Spain from the UK.
Even not being allowed to work in Spain, that does not mean you will not be allowed to work in any other country, provided you do not lose Spanish residence by staying abroad working for longer periods of time.
The visa application process for a non-lucrative Visa in Spain: applications must be submitted at your nearest Spanish Consulate in the UK. The person applying for the visa must present the application personally.
A parent, guardian, or duly accredited representative can present an application on behalf of children under the legal age of majority. The time-frame for approval or denial of your non-lucrative residency visa application is one month after receiving it.
The non-lucrative visa awarded to UK citizens has a 3-month validity, so it must be collected from the Spanish embassy or consulate before the expiry date, or it will become invalid.
Along with your visa, you will receive your NIE number in Spain, which is necessary for carrying-out almost any formal process in Spain.
Upon arrival in Spain, British nationals have one month to visit the local immigration office or police station in the area you plan to live and apply for a Foreigners' Identity Card (TIE) as well as complete registration at the local town hall in the municipality where you will be residing.
6. Move to spain with a family reunification visa
Another option for British citizens who wish to move to Spain from the UK lies with the family reunification visa.
UK nationals can apply for this visa, which allows family members of anyone with a valid residence permit to join them in Spain.
In order to qualify for the visa, the person with Spanish residency must demonstrate a minimum level of earnings, sufficient to financially support the family members who wish to join them in Spain.
In Spain, this is normally expressed as a multiple of the amount that the Spanish authorities consider necessary to live in Spain. Known as IPREM, it has been set at €600 p/m for 2023 and is reviewed annually.
For British citizens moving to Spain from the UK under a family reunification visa, the amount has been set at 150% of IPREM or €900 per month. Additional family members require an additional 50% of IPREM or €300, per family member.
The process is normally carried out by the legal representatives of the family member who is resident in Spain, and once approved, the family members moving to Spain from the UK must present the authorisation at their nearest Spanish Consulate.
7. Moving to spain post-brexit to work
UK citizens moving to Spain from the UK with the idea of working in Spain after Brexit have a number of options. Probably the easiest - but most expensive - would be via the Golden Visa. As stated above, this visa grants the holder the right to live - and work - in Spain.
Care must be taken however if a couple both wish to live and work in Spain. In this case, both spouses must obtain a visa and the financial requirements are doubled i.e. instead of buying property at a value of €500,000, the couple must invest €1m.
A much more difficult option for working from Spain is to obtain an employment visa to work with a Spanish company on the basis that no Spanish nationals or foreign nationals legally resident in Spain would not be suitable to do the job. This process must be initiated by the Spanish company and proving that no other person legally living in Spain could do the job is an arduous process and probably not the most likely for most UK Citizens who want to stay and work in Spain after Brexit.
For those UK citizens interested in Spanish residency and the right to work there, there are better options, depending on their circumstances.
Firstly, it is possible for UK citizens to stay in Spain for a period of up to 90 days, under the tourist visa included in the British passport. Then, while they are in Spain, the UK citizen can apply for a digital nomad visa - granting a long-stay visa with initial residency permit for 3 years. This allows for remote working in Spain i.e. to work remotely in Spain for a UK company (or indeed any non-Spanish based company) for an initial period of 3 years, renewable, and thus facilitates long-term residency in Spain.
8. Remote working visa
However, it is fair to say that Spain's digital nomad visa, which the Spanish government has recently introduced and, at the time of writing in early 2023, is still 'finding its feet'.
While the requirements have been established by the government, immigration lawyers will confirm that the process has yet to be implemented uniformly by all of the stake-holders. For example, part of the process, just as with other visas, requires the participation of Spanish Consulates around the world, and not all (or even most) have finalised their local processes.
Despite having a relatively high-threshold of documentary proof to demonstrate the applicant's suitability to obtain a visa, it does represent a much lower cost option as compared to the Golden Visa.
Foreign nationals may apply for the digital nomad visa whether they be an employee or self-employed person.
Most of the process needs to be prepared in advance of the visa being approved by the Spanish Consulate or Large Companies unit of the Spanish immigration service, so best to seek professional advice in order to ensure that you are able to obtain such a visa.
9. Set up an innovative business in spain
Another option to get a residency visa that could allow you to work in Spain is provided by the Entrepreneur's visa, under Law 14/2013.
This is a residence permit created for those non-EU citizens who are starting a business in Spain. Upon compliance with the requirements set-out in the relevant legislation, Spanish immigration law will grant you residency as a result of your business idea.
However, bear in mind that business must be truly innovative, and the project is required to be aligned with the interests of Spain. In order to be accepted moving to Spain after Brexit, your project must fulfil the following conditions:
It has to create employment for the country, at least in the long-run, and be a positive stimulus for the general Spanish economy and good investment opportunities.
The business must involve a high level of technology and enhance the socio-economic development of Spain.
10. How long can you stay in spain
Depending on the type of visa that you acquire, the initial residence permit will vary in length. Often the initial period is for 1 year, however some, such as the Digital Nomad Visa (when applied for in Spain) afford a 3-year residence permit.
As long as the conditions required by each visa continue to be fulfilled by the visa holder, the visas listed above may be renewed up until 5 years of residency have been accrued. At this point, the visa holder may apply for permanent residency which dispenses with the requirement to renew the visa in the future.
Indeed, once the visa holder has spent 10 years living in Spain - 5 years under the visa and 5 years as a permanent resident, they may even apply for Spanish citizenship, assuming they fulfil the requirements for a Spanish passport
11. Student visa for british nationals to attend courses in spain
Following Brexit, British citizens moving to Spain from the UK to attend a course of study, for which the duration is greater than 90 days, a Spanish student visa will be required.
Essentially, the student must demonstrate that they are attending an approved course, as well as details relating to the institution hosting the course, the location, proof of accommodation as well as sufficient funds with which to support themselves during the course.
Care must be taken to ensure that the student has a valid passport with at least 1 years validity, health insurance to cover their stay, criminal record check and medical certificate (these last two if the course of study lasts for more than 6 months).
12. Irish and other eu passport holders
Many UK citizens are entitled to a passport from Ireland and, indeed from other European countries, as a result of being born there, or indeed if a parent or grandparent was born in another State in the European Union.
While this depends on the rules of the individual EU States, if a British citizen is able to successfully apply for an EU passport, they may apply for residency in Spain with all the typical rights to live and work here.
Once that application has been processed, their spouse and children may apply for residency on the basis that their family member is a Spanish resident. This is known as the Family Reunification visa and may be applied for even at the same time as the primary visa in some cases.
13. Becoming tax resident in spain
If you aren't a Spanish citizen, but you live there for at least 183 days out of every year, then you must pay Spanish taxes.
Becoming a tax resident means having to pay taxes on your global income and global assets at a progressive rate which can go up to 45% depending where you live.
This worldwide income can include your state or private pensions from the UK. Therefore, if you want to draw down large amounts of your pension fund when moving to Spain, it would probably be best done before moving so that you're still a UK taxpayer at that point.
If you spend less than six months per year in the county where you own a house, then you must pay non-residents' taxes even if you don't rent the property out.
If you don't want to become tax resident in Spain, but need a visa to spend more than 90 days in every 180 days, or wish to work part time here, your best option may be the Golden Visa in Spain.
Whether or not you are resident in Spain, if you buy a property, you will be liable for property tax in Spain.
14. How do you register for healthcare in spain?
British expats who become Spanish resident must be registered before they can receive medical treatment. Basic state services are usually completely free; however, there may be certain things that patients must pay for.
For British citizens living in Spain who needs medical care from a hospital located outside their home country (in this case, the UK) to receive treatment at a public hospital within Spain they must:
Pay national insurance contributions in Spain as a result of self-employment or working as an employee in a Spanish company
Make direct payments into the special social security system for people who don't pay income tax.
Use a European Health Insurance Card (EHIC) (now obsolete).
Be entitled to healthcare as a permanent resident having lived in Spain for five years
Obtain private health insurance that has been approved as suitable for the purposes of an application for a residency visa in Spain.
15. Schooling in spain
Schooling in Spain follows a structured and comprehensive system, and might be quite a different experience from what you are familiar with in the UK. The Spanish education system is divided into four stages: pre-primary (educación infantil), primary (educación primaria), secondary (educación secundaria obligatoria), and post-secondary.
Pre-primary education starts from age 3, although it's not mandatory. It is customary in such schools for the children to have a siesta during the early afternoon. Primary education, however, begins at age 6 and lasts for six years. The curriculum in primary schools in Spain is broad and holistic, focusing on basic skills like reading, writing, and arithmetic, along with social sciences, natural sciences, art, music, and physical education.
Secondary education, for children aged 12-16, is compulsory and covers more complex topics across a wide range of subjects. It's akin to the English system's Key Stage 3 and GCSEs. However, unlike the English system, Spanish secondary education doesn't culminate in a broad, multi-subject exam. Instead, progression is based on yearly assessments.
The learning environment in Spanish schools is often community-oriented, with an emphasis on social interaction and teamwork. Class sizes are generally smaller than in England, offering more individual attention to students.
A key difference in the Spanish education system compared to English is the language of instruction. Most schools teach in Spanish, though in regions like Catalonia, Galicia, and the Basque Country, regional languages are also used. Nevertheless, many international schools provide a curriculum in English.
Overall, the Spanish education system aims to provide a well-rounded education to every student, fostering both academic and social skills. It might present an adjustment, but many expats find the change refreshing and beneficial for their children.
English schools in Spain cater predominantly to expat families who want their children to maintain fluency in English. They are typically private, and thus, more expensive than Spanish public schools.
Fees vary widely, with prestigious institutions charging more for high-quality resources and facilities. These schools are mostly found in larger cities and expat-heavy areas, like Madrid, Barcelona, and the Costa del Sol.
English schools follow the UK curriculum, with lessons predominantly in English, but also incorporate Spanish language and culture. Smaller class sizes and international diversity are other differentiating factors from regular Spanish schools.
16. Uk driving licence in spain
Another practical issue when moving to Spain from the UK is the ability to drive when in Spain. Previously, while the UK was a member of the EU, UK licences were directly exchangeable for Spanish ones.

Brexit, however, reshaped the landscape for UK nationals driving in Spain with a UK licence. While the status quo was preserved up until the Brexit cut-off date, there was a subsequent period of confusion, not unlike the problems suffered by those seeking S1 Health forms to access the Spanish healthcare system.
To clarify, a UK driving licence was only ever valid in Spain for a six-month period starting from when you become a resident. After this, it became necessary to apply for a Spanish licence.
Following the Brexit cut-off date, to convert your UK driving licence to a Spanish one, it became necessary to undertake a two-part Spanish driving test, composed of a theory test, usually offered in English, and a practical test which must be conducted in Spanish. There's also a mandatory eye test.
However, following a recent agreement between the Spanish and UK governments, from March 16th 2023, UK driving licence holders may exchange their UK licence for a Spanish one, without any requirement to take either the theory or practical tests.
Keep in mind that your UK licence needs to be surrendered to the Spanish traffic authorities, who will then issue a temporary driving permit. Your Spanish licence will be processed within a few months.
In terms of the type of licence, it's comparable to the UK system. The most common is the 'B' category licence, which permits you to drive vehicles up to 3,500kg, with a maximum of nine seats.
Given these changes, it is essential for UK nationals planning on living in Spain to make arrangements to switch their driving licence within the first six months of their residency to continue driving legally in Spain.