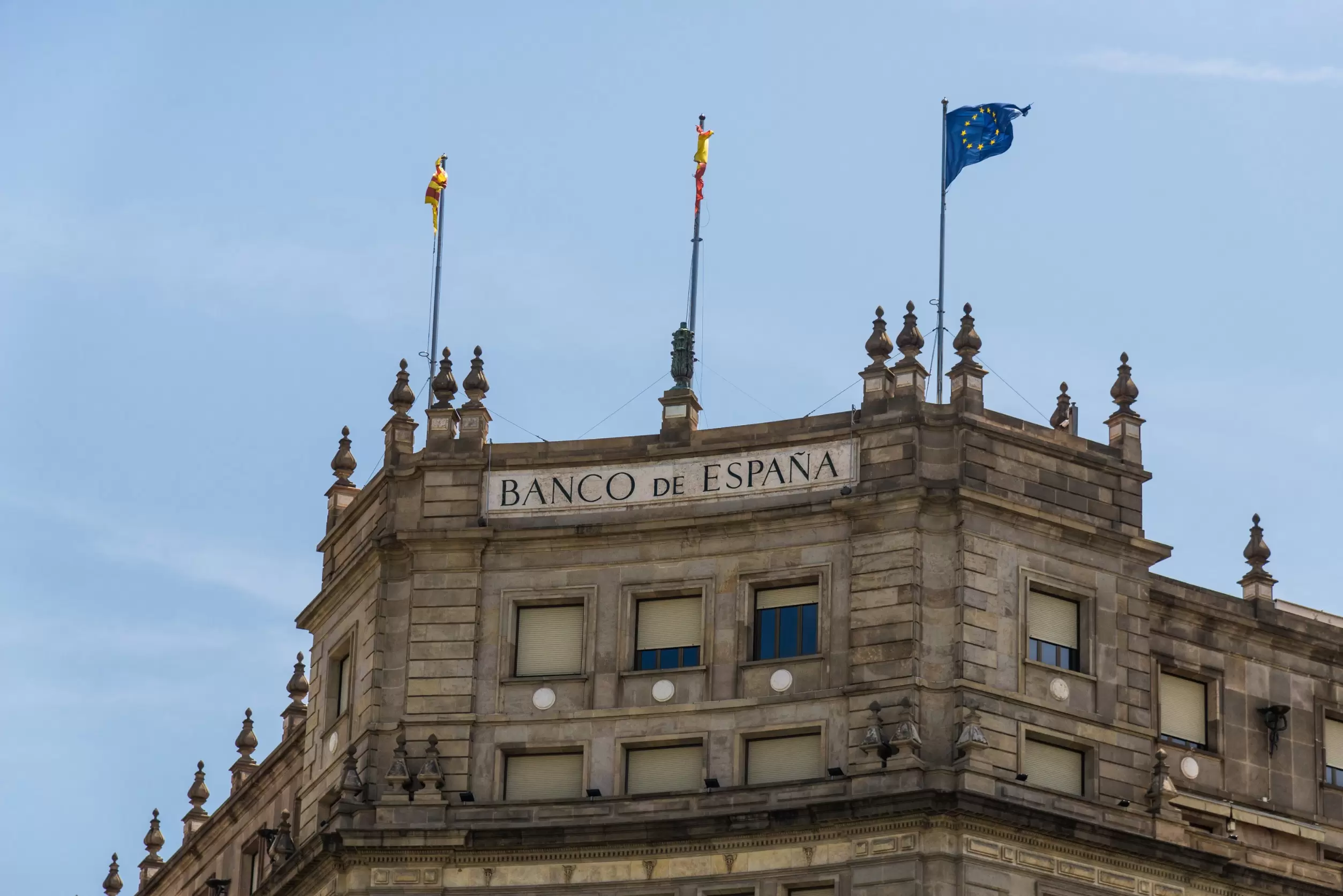 1. Banking services in spain
Similar to other countries, the Spanish banking system has seen a wave of consolidation with some banks being taken over by bigger rivals and the number of local branches being reduced in an effort to reduce costs and - so the banks say - to reflect better the way clients use their Spanish bank accounts nowadays, which is predominantly online.
Perhaps the most important consideration for English-speakers moving to Spain from the UK or elsewhere, is whether they need a local bank account in Spain at all.
2. Do you need to open a bank account in spain?
Due to the recent explosion of fintech services, especially in the UK, some specifically aimed at those who are spending time abroad - whether on holiday or for business, this sector of the market is catered for and there is no need to consider getting a Spanish bank account.
Services such as Revolut and Wise (formerly Transferwise) are leaders in this area of the market and function to reduce transfer fees when making purchases in foreign currencies.
The devil here is in the detail, and care should be taken when making international transfers. Using services such as PayPal, with a UK debit card or credit card will appear to be convenient, but if you check the exchange rates you are being offered, these often include a large mark-up by the company.
Any British citizens living in Spain after Brexit, and who require a non-lucrative visa in order to live in Spain, will find it convenient to have lodged the requisite balance in a Spanish account, for the purposes of demonstrating sufficient income to qualify for the visa.
3. When you should open a spanish bank account
However, if you are planning to have a holiday home in Spain, or indeed, to live in Spain longer term, would it be advisable to open a bank account in Spain in those circumstances?
It is useful to bear in mind that if you are buying property in Spain, you will most likely need to open a bank account here. At least, this would be the safest route, since you will at some point need to transfer the purchase monies to Spain, in preparation of transferring them to the bank account of the vendor.
Bear in mind that, when making international money transfers, it is not always cheapest to make a direct transfer, since your bank is unlikely to offer the best exchange rates.
Not only that, but once you are living - either in rented accommodation or in a property that you purchased, it will often be more convenient to have a local Spanish bank account in order to set up direct debits for utility payments.
Despite the fact that it is expressly prohibited under the EU Treaties dealing with free movement of capital, it is still not uncommon for utility companies in Spain to insist that a customer has a local bank account.
The same applies to a myriad of local services from smaller companies. While the law says one thing, such companies quite often act with impunity and can demand that a client have a Spanish bank account regardless.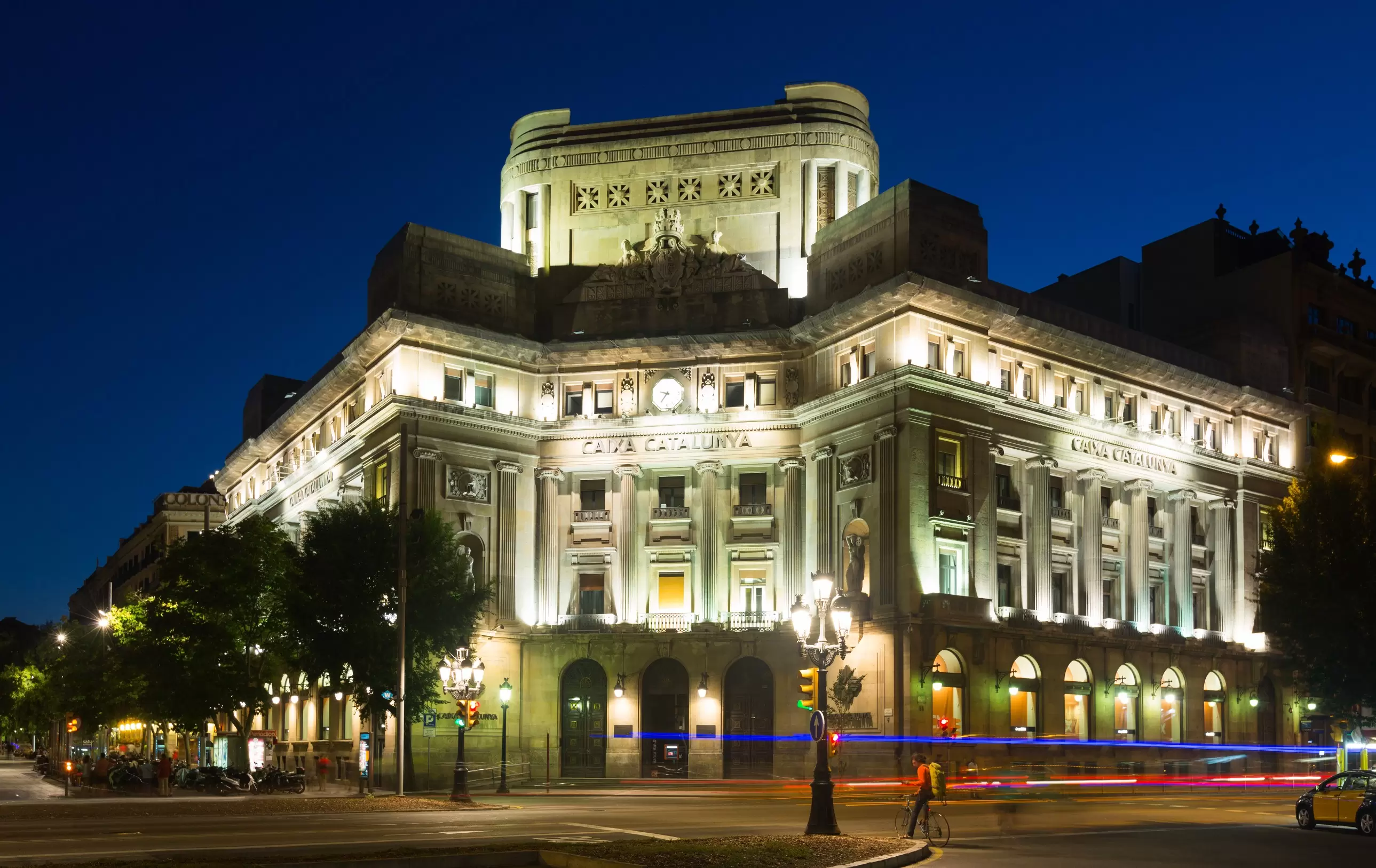 4. Can you open a spanish bank account from the uk?
In all but exceptional situations, Spanish banks will only permit a new account to be opened by someone physically present in Spain.
You may come across a Spanish bank that has offices in other countries which can make it possible, but in most cases you would need to be physically present in Spain and be able to present the required documentation to identify yourself and your place of residence.
If you are planning to deposit an elevated sum of money into a bank account in Spain, you may also be required to prove the source of such funds as well as proof of your home address, via utility bills, for example.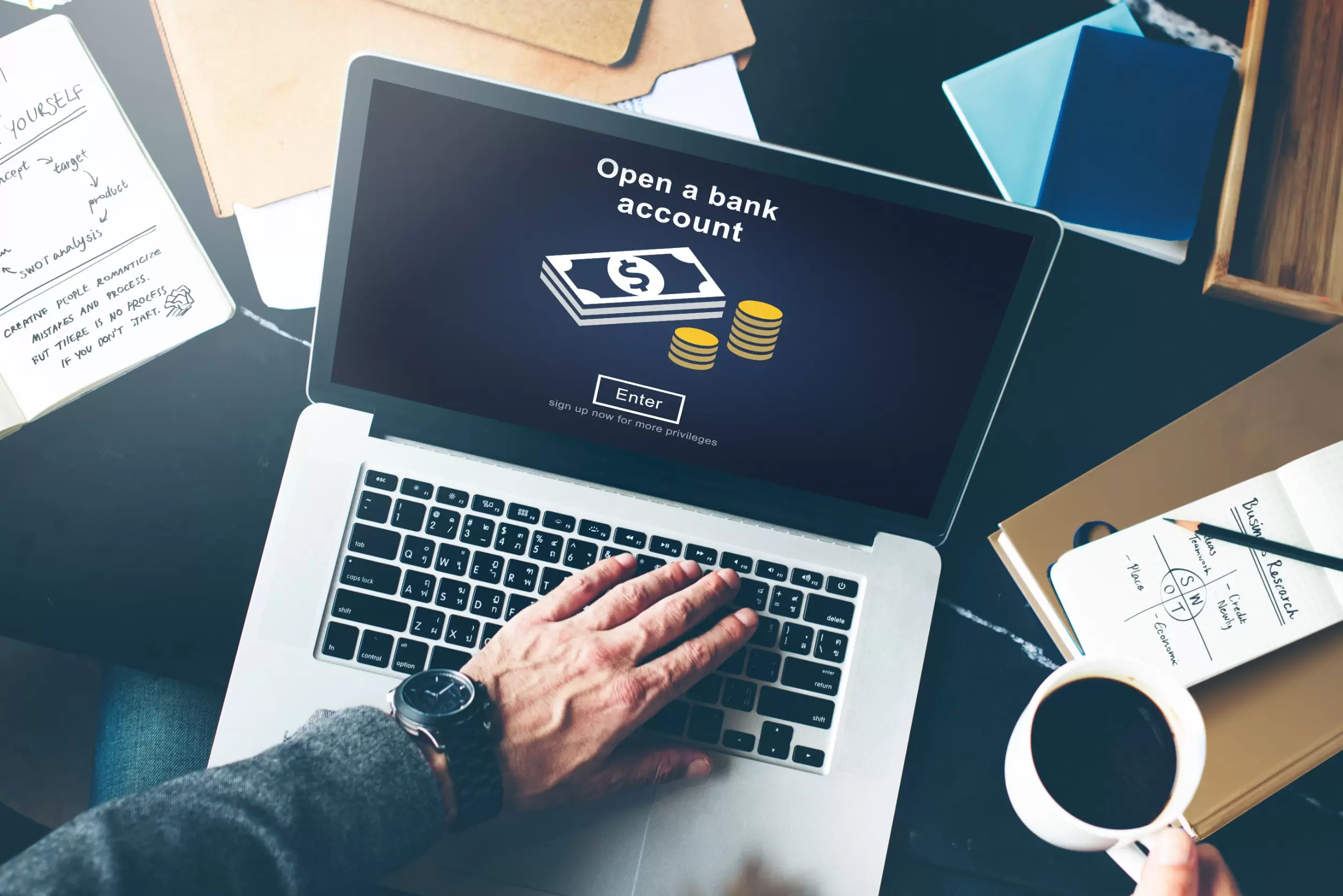 5. How to open a bank account in spain
Bank accounts in Spain will require you to visit a local branch of the bank that you wish to bank with, together with proof of identity, typically a passport, though a TIE card would also be acceptable.
Some banks request proof of employment status, though not all banks will require this, and indeed, if you are in an area of Spain that is popular with foreign residents, then you may well be attended by a specialist member of staff who is able to communicate with you in English.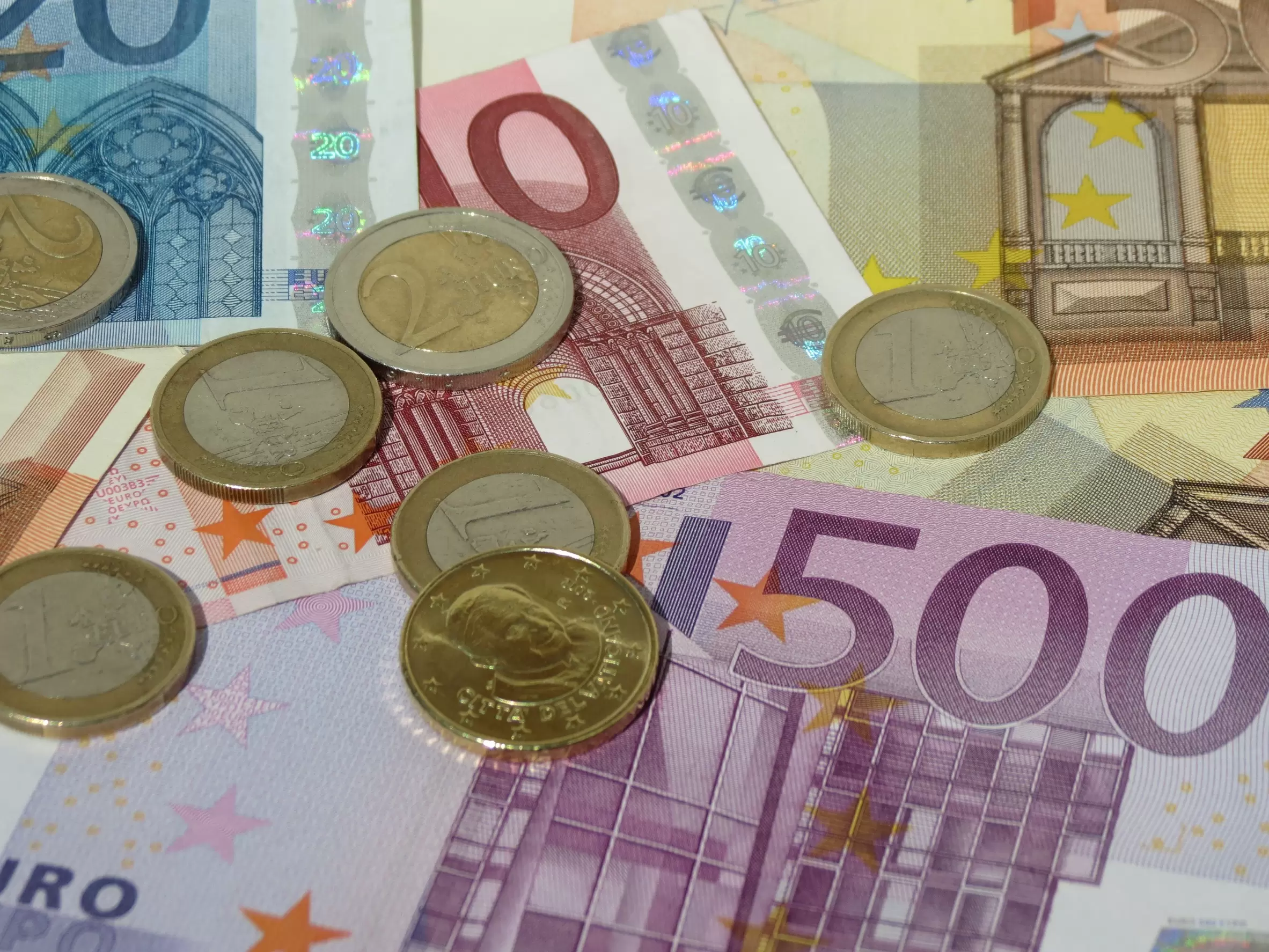 6. Non-resident accounts vs resident bank accounts
As stated, banks in Spain offer both a resident bank account and a non-resident account. The difference resident account and a non-resident account will tend to be the absence of a zero-cost option in the non-resident bank account.
The other types of bank accounts available will vary according to services offered, and commissions charged - just as in any other country. A non-resident bank account will almost always be made available in English - a clear advantage for most non-residents who wish to open a bank account in Spain.
7. Can i open a spanish bank account as a non-resident?
One thing is a requirement to be physically present to open a bank account in Spain, another is your residency status. There is no requirement for you to be a resident in Spain in order to open a bank account, and indeed some banks offer specific accounts for non-resident English-speakers who need to be able to transact in their own language.
Note, however, that a non-resident account will tend to be somewhat more expensive than a local account - though, it is worth bearing in mind that Spain transitioned some time ago to charging a maintenance fee even for a resident account.
8. Process for opening non-resident accounts
It seems that some of the banks will require simply a valid passport as ID to open a non-resident account, together with proof of your local address in Spain. Others will furthermore require a certificate to show you are not a resident of Spain.
These certificates can be obtained either from an immigration office in Spain - at a designated Spanish police station - or via the Spanish consulate in your country of origin. See our list below to find a Spanish bank that accepts a passport alone.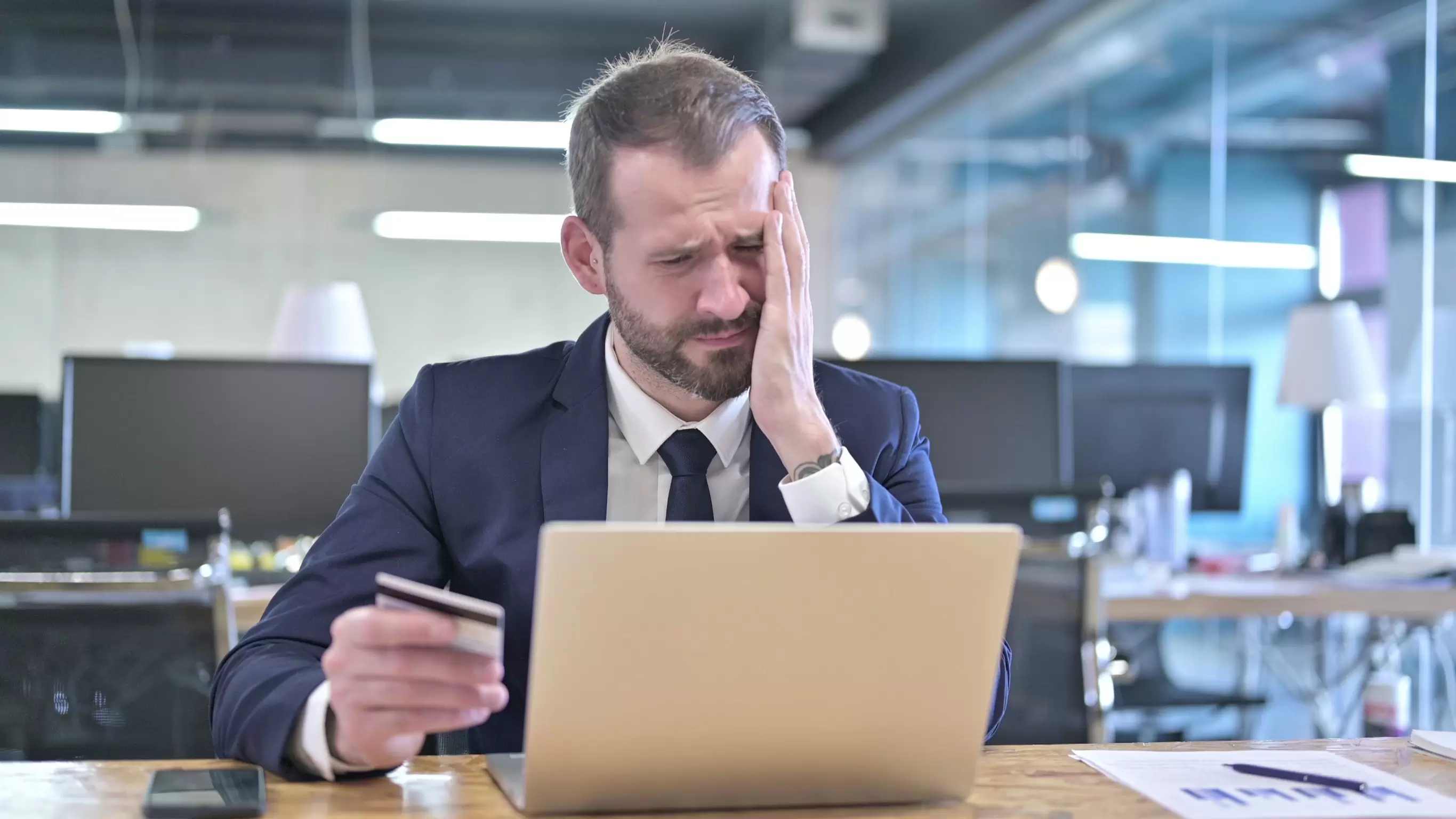 9. Bank account fees in spain
As mentioned earlier, Spanish banks have for some time been charging clients for having a bank account with them - regardless of whether they are resident or non-resident in Spain.
These fees will depend on the type of bank account you have, and you will need to examine the information provided to you by the bank in order to carefully understand which, if any, additional services require you to pay fees to the bank. Or it may be that you are permitted to carry out a certain number of specific types of transactions before being charged.
Some Spanish banks will reduce fees if you have a minimum amount lodged in the account, if you have your salary paid into the account every month, use the account to make tax payments or purchase an investment product or insurance from the bank.
Also, be careful to always use an ATM associated with the bank with which you have opened the account, since using other banks' ATMs will frequently incur a charge per transaction.
These hidden fees can give you a nasty shock if you have been making even a limited number of ATM withdrawals from machines belonging to other banks.
Typical services for which bank fees may apply, include: opening a bank account, closing a bank account, making transfers, taking out money from an ATM (belonging to your bank or another). You may well notice foreign transaction fees attached to a transfer or international transfer fees when moving money to a non-euro account.
Bear in mind that you are unlikley to be charged for receiving international money transfers, if the originating bank has an IBAN identifier number. While the UK left the European Union, banks accounts in the UK are still considered to be part of the IBAN numbering system.
However, if you need to make international transfers from your Spanish bank account, you should check what charges may be applied.
It is now normal when opening a bank account is Spain to be offered a debit card without charge, though a credit card may be more difficult to obtain, and may come with a maintenance fee attached.
Ultimately, different types of bank account will offer more - or less - services without charge, though often this will be at the cost of higher monthly maintenance fees.
10. The major banks in spain
As in other countries, Spain's biggest banks dominate the domestic banking sector. The biggest banks by size are:
Banco Santander
BBVA
Caixabank
Banco Sabadell
Bankinter
Unicajabanco
Abanco
Kutxabank
Grupo Cajamar
Ibercajbanco
Of the major banks listed above, the following require only a passport to open a bank account: Banco Santander, BBVA, Caixabank, Banco Sabadell and Bankinter.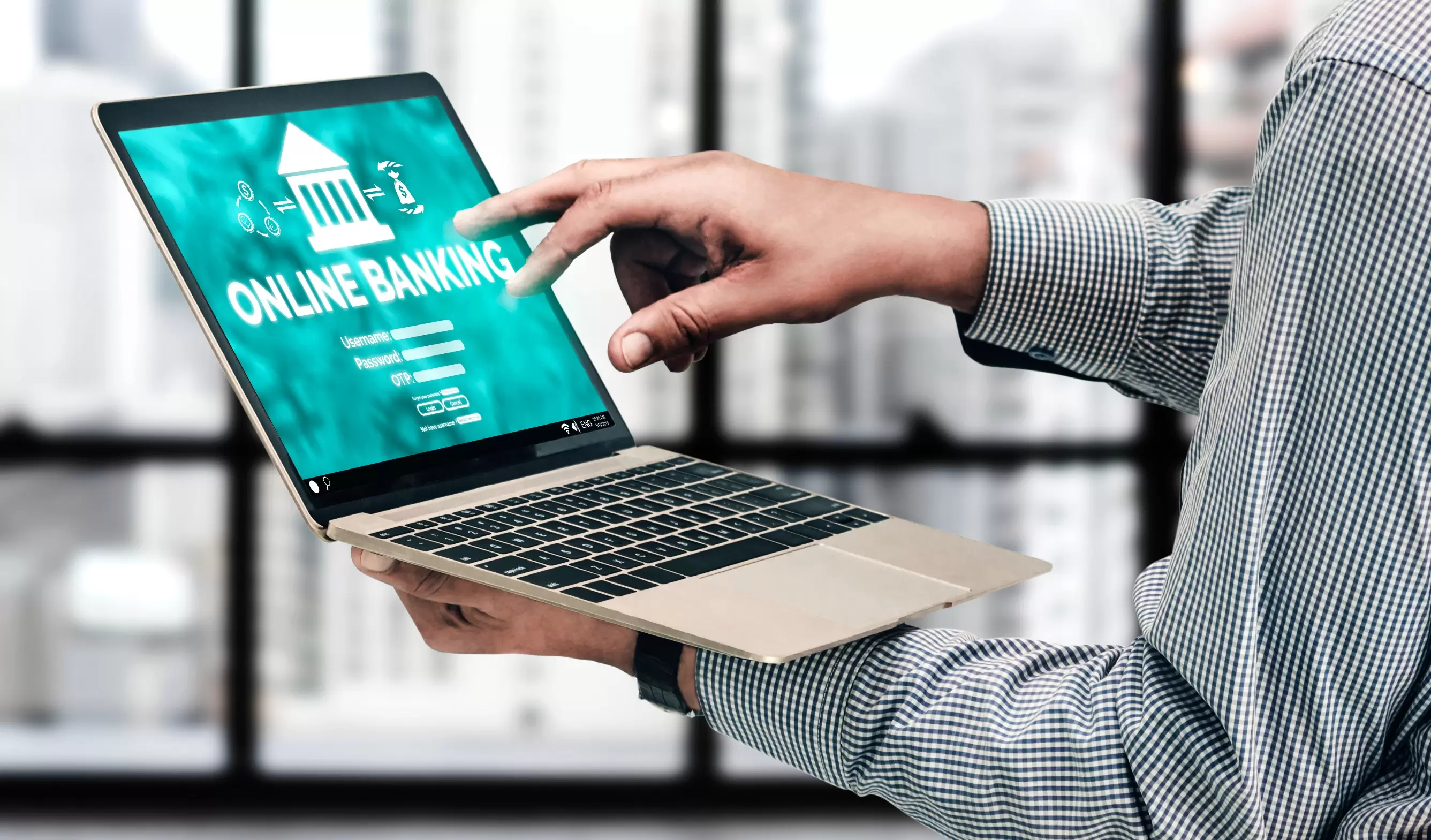 11. Online banking services
Most Spanish banks - at least the major ones - now offer online banking services so that you almost never have to visit a branch.
This will no doubt save time, as the queues in Spanish banks can be slow to move, and it is not always clear how the queueing system works, meaning you may find that you have spent half an hour waiting in the wrong place.
12. Online bank account in spain
Online banking is available in Spain, both from the traditional banks and newer banks that offer mainly or only an online account.
Both the online banks and traditional banks will normally offer cheaper banking services, though with the traditional banks you will have the option to visit a local branch.
It is also worth noting that if you use an online bank account, it will be less likely to offer services in English, given that the Spanish population is their main target market.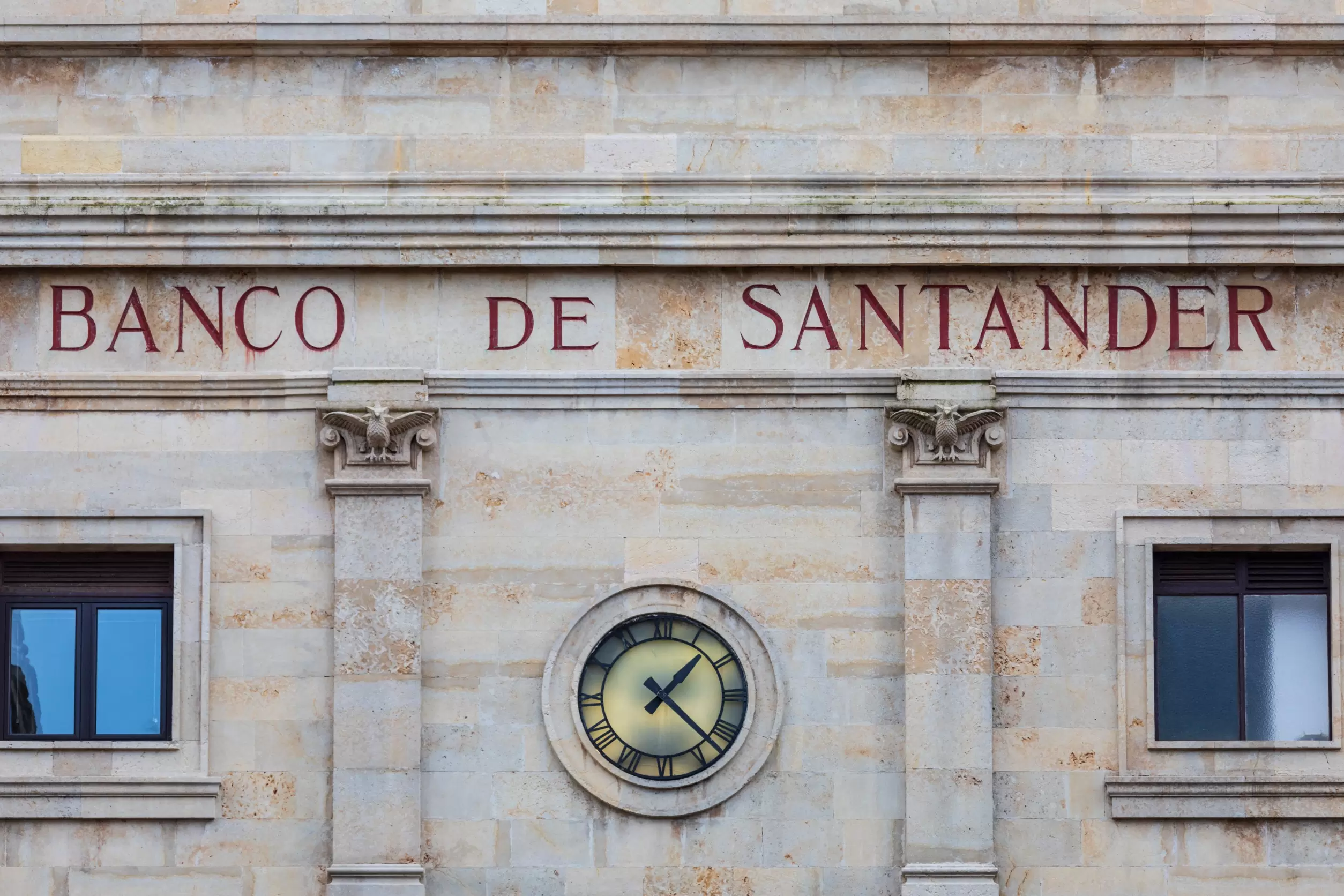 13. List of online banks
A number of banks offer digital banking without maintenance fees, that don't require you to have a salary with an employment contract and where you can make free transfers, and withdraw cash without charge .
Some are Spanish and some are from other European countries. Some are resident account only and some are available as non-resident accounts. They are (in no particular order):
N26
Revolut
Openbank (Santander)
BBVA Online
Abanca
Unicaja Banco (a fusion of former regional building society type banks)
ING
EVO Banco
These accounts tend to have a better mobile banking app than the traditional bank accounts that have to cater for a wide variety of Spanish customers who need a range of banking services that a non-resident is highly unlikely to require, and consequently tend to have cluttered and confusing mobile banking apps.
These also provide easy access to mobile payments, such as Bitzum which permits the sending of money to another person in Spain using only their mobile phone number (assuming that person is also a customer of any participating bank).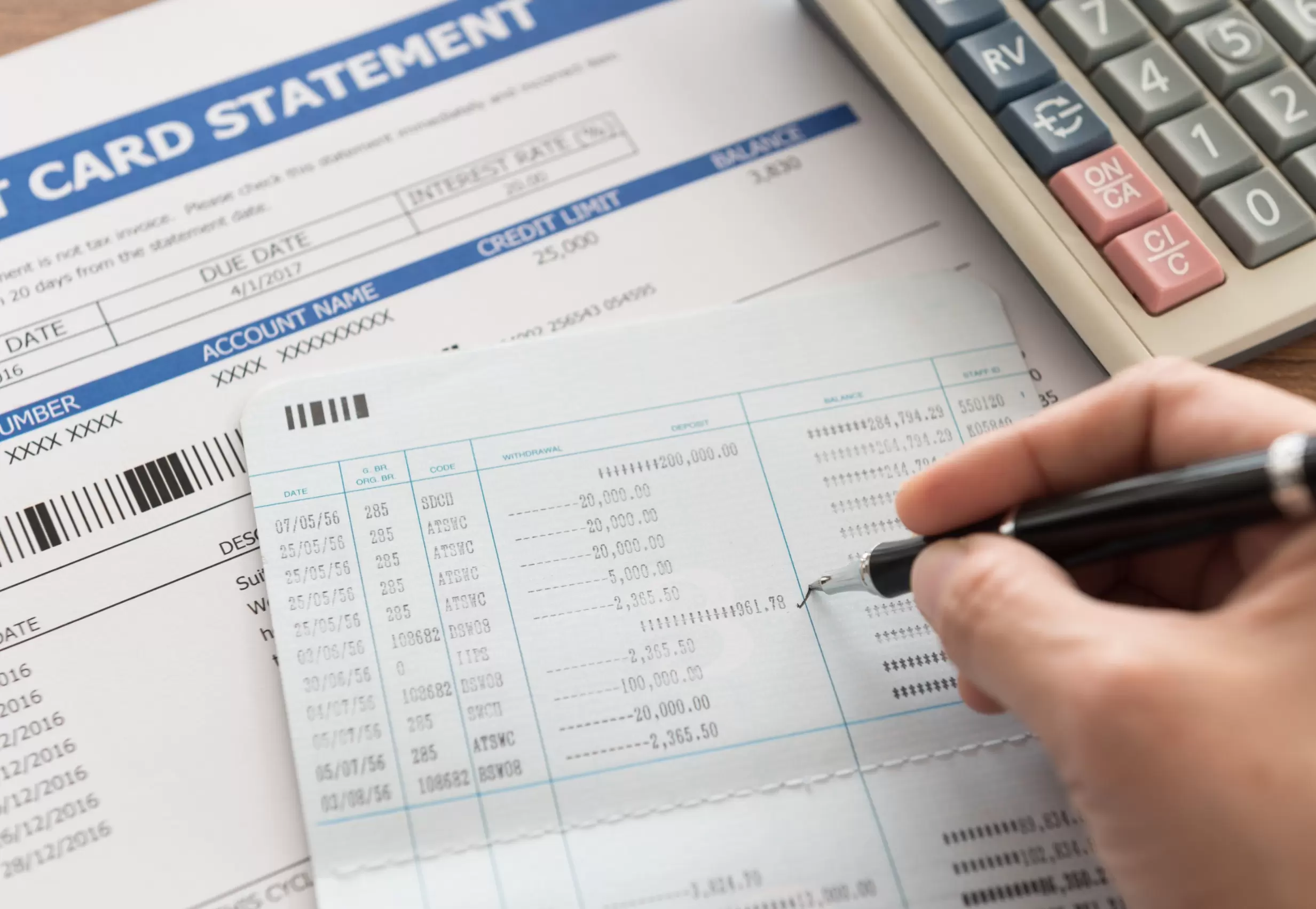 14. Types of bank account in spain
Different countries use different names for the different types of account that are available, and Spain is no different. Bear this in mind as the names used in your home country may be different.
Another issue is that sometimes a Spanish bank will use terms that sound American rather than UK English. For example, you may be asked when making ATM withdrawals, whether you want to access you Checking Account or your Savings account.
A checking account is effectively what is referred to in the UK as a Current account - an account that is used for day-to-day deposits and withdrawls.
To further confuse a foreign residents and non-residents alike with a bank account in Spain, sometimes you will see the term Deposit Account. This can be either a Savings account or a Current account, so it doesn't specify.
For those who are visiting Spain to pursue a course of study, just as in other countries, Student accounts are another type of bank account in Spain. Student accounts in Spain have become somewhat subsumed by 'Young Persons Account'. So, for Student accounts, the main requisite nowadays tends to be your age, rather than having a Student card to show that you are enrolled in a particular course of study.
Student accounts tend to offer broadly the same services as a full bank account or current account.
15. Closing a bank account in spain
While this article is principally concerned with how to open a bank account in Spain, there may well come the time when you need to close a bank account in Spain. You will not want to keep an overseas account open if you don't need it.
Keeping an open account that you no longer use can lead to unexpected issues and potentially there are hidden fees. While it may be easy to forget about these accounts, it's important to take action and close them down.
However, the process of closing an account can seem daunting and leave you with many unanswered questions.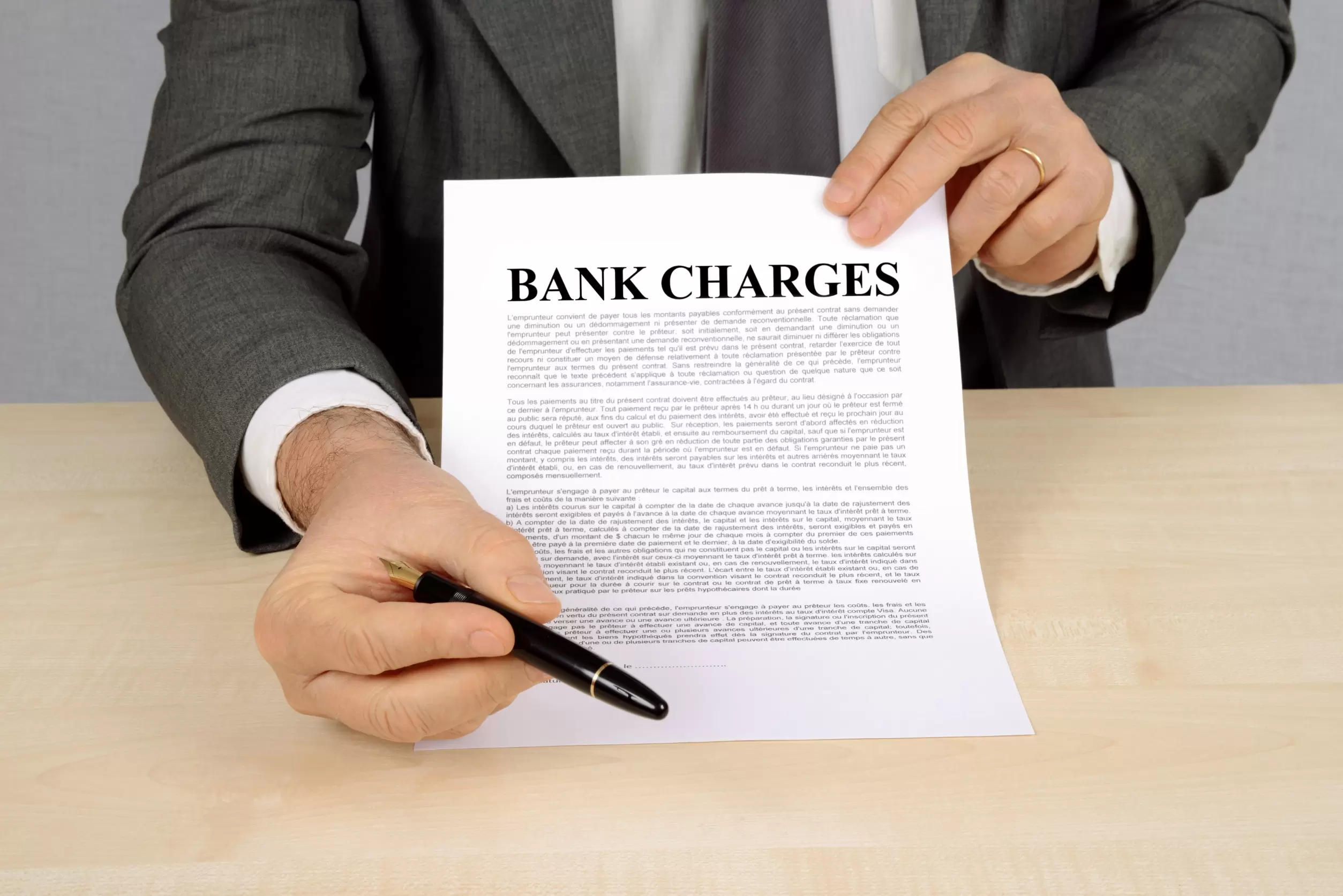 16. Fees and other rules
Canceling your bank account in Spain is generally a straightforward process, but it's important to be aware of any potential costs involved. If your contract has been in effect for less than six months, you may be charged a fee when canceling.
However, if you've received a promotional gift when opening the account, such as a sum of money or a television, you may be required to fulfill a minimum period of stay before cancelling.
In this case, if you cancel before the minimum stay is up, you may have to return a portion of the gift. It's also worth noting that if you've paid any commissions in advance, such as annual fees for your account or debit card, you are entitled to a refund of the proportional amount.
So, while canceling your account may not cost you anything in theory, it's always wise to check the terms and conditions of your account and any promotional offers to avoid any unexpected fees.
17. The process
To close an account, you are only required to return to the bank all payment instruments associated with the account, usually the cards and, if applicable, the checkbook.
Our recommendation is that you submit a written request: you can use the current account cancellation form for this purpose.
As we have seen, except for exceptions, you are not required to request cancellation in person:
You could do it remotely, online, by requesting it through your personal area. If you make the request in person, submit the written request in duplicate at the branch where you want to carry out the procedure and request a stamped copy, which will serve as proof.