1. Spanish immigration law
As soon as you begin the process of moving to Spain, you will inevitably become entangled in the complex world of Spanish visas.
In recent years, similar to other European countries, increasing levels of illegal immigration in Spain has given rise to social divisions and pressure for reform of Spanish immigration laws.
Spanish immigration policy is complex, with many different visa programmes. It can be difficult to determine which visa is most appropriate for you, never mind which visa you may qualify for. As always, a lot of time - and often expense - can be saved by engaging an immigration lawyer in Spain who can advise on the best way forward, depending on your specific circumstances.
Here, we discuss the non-lucrative visa, who can apply for it, what it permits the holder to do and how you go about obtaining a non-lucrative visa for Spain.
2. What is the spanish non-lucrative visa?
The non-lucrative visa is a visa that entitles the holder to live in Spain - but, importantly, it does not include the right to work in Spain. For this a work visa in Spain is required
Obviously enough, it is intended for non-EU citizens, who would otherwise be restricted to living in Spain for a period of no more than 90 days in any 180-day period, under the regular Schengen tourist visa.
If non-EU citizens stay in Spain for longer than 90 days, on leaving the country, your passport will be stamped, and you will be unable to return, having breached the terms of the visa.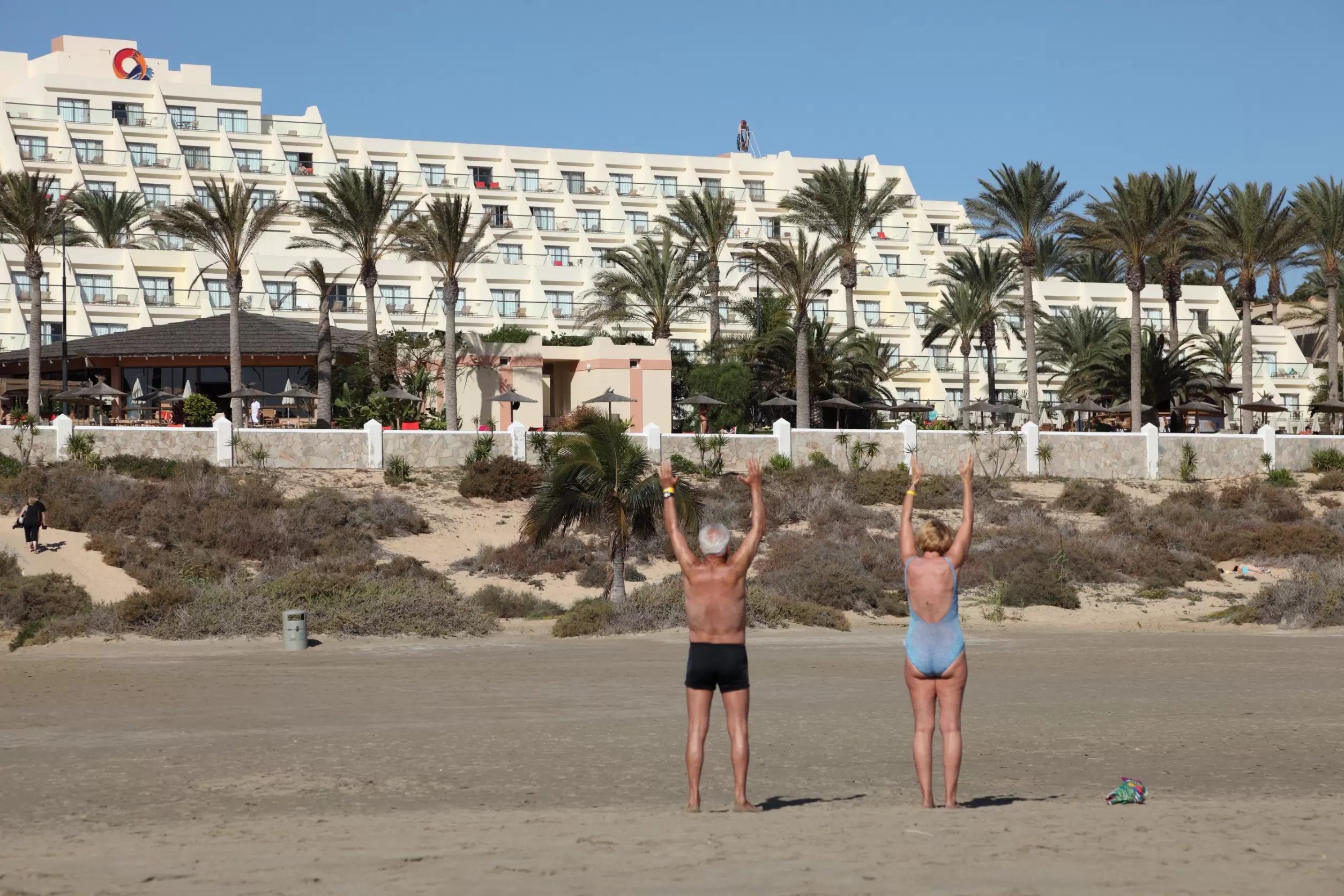 3. Who are the typical applicants for a spanish non-lucrative visa?
Given that the visa does not permit the holder to work while in Spain, the non-lucrative visa is ideal for anyone in the position of not needing to work.
Therefore, it is a de facto 'Spain retiree visa' and typically is the visa of choice for retired individuals and couples who are able to live from their state and/or private pensions, or indeed anyone who has a passive income, say from the rental of property or sufficient income from dividends or investment income.
For this reason it has become the visa of choice for British citizens who want to live in Spain after Brexit.
If you are interested in moving to Spain from the UK and also want to be able to work while living in Spain, see: working in Spain after Brexit.
4. Can you include family members on your application?
Yes, the main applicant may include their spouse and any dependent children. Any other dependant relatives (typically parents of the applicant and/or their spouse) may also be included. More details are provided in the article about the Rights of Non-EU Spouses of EU Citizens in Spain.
5. Why spain's non-lucrative residence permit is one of the most sought-after visas
The Spanish non-lucrative visa is one of the most popular, as it permits non-EU citizens to move to Spain and live in one of the best climates in Europe.
The non-lucrative visa also allows the holder to bring family members, although if you do bring a family member with you, the financial requirements increase and the application process is more onerous. An applicant may bring their spouse and any dependant children and/or dependant relatives.
Furthermore, the requirements are not excessive nor unattainable to most individuals and families. As compared to the golden visa in Spain, which requires buying a house in Spain, with a minimum investment of €500,000, the non-lucrative visa is much more economical.
While the Supreme Court in Spain has confirmed that in certain circumstances, a person who maintains a business in another country, and derives their income in this way, may apply for a non-lucrative visa in Spain, there are however certain limitations, and the application must be made carefully, in order to avoid rejection by the Spanish Consulate. If you wish to work from Spain, for a business located in another country, say the UK, better to apply for the Spain digital nomad visa, which confers this right to holders of that visa.
6. Travel with total freedom in the schengen area
Under the non-lucrative visa programme, successful applicants may travel freely throughout the entire Schengen area.
While the non lucrative visa issued by Spain does not grant the holder to reside in another Schengen state, moves are being made by the European Union to make this possibility much more straightforward, once the visa holder has resided in one of the Schengen states legally, for a minimum period.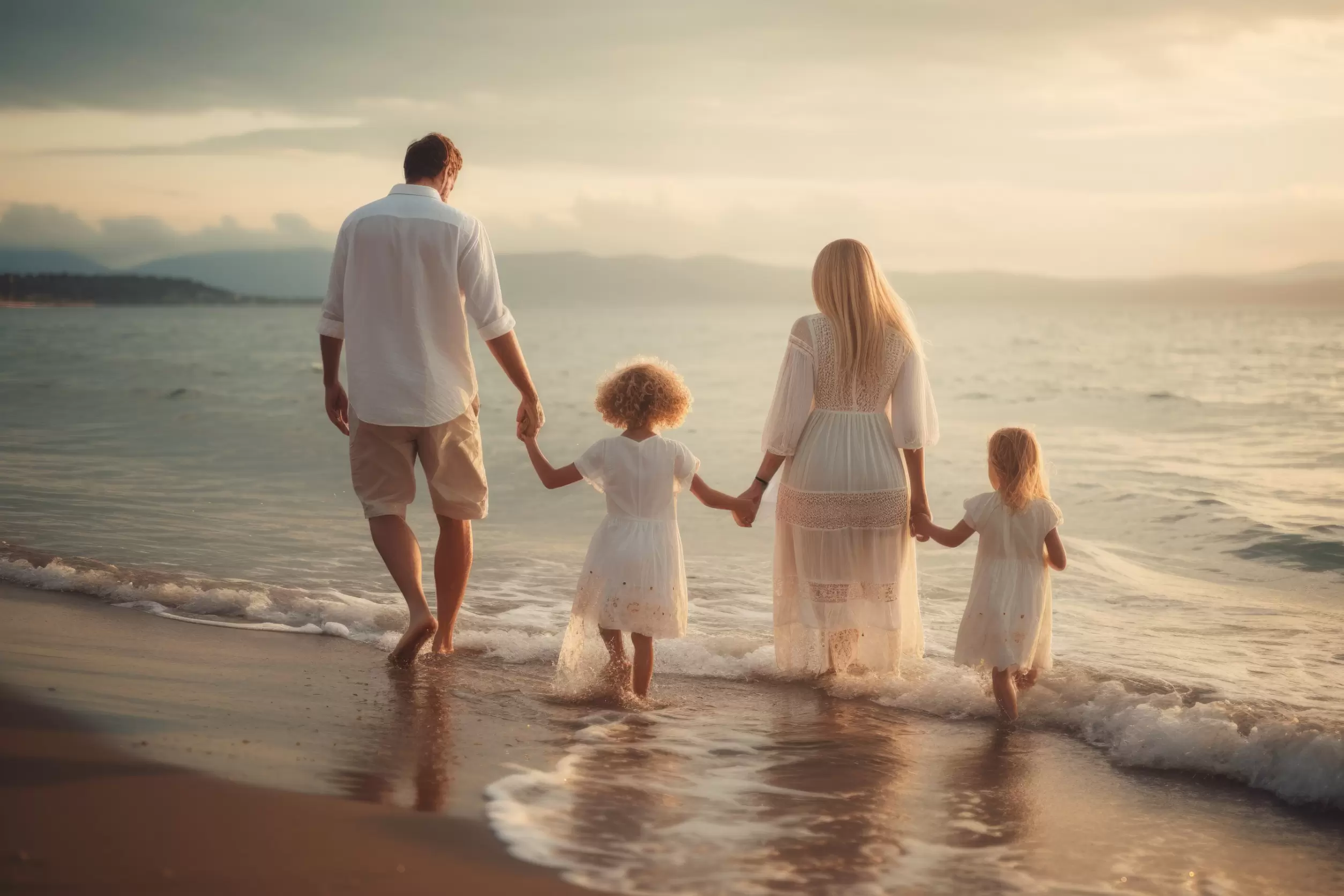 7. Spanish non-lucrative visa requirements
The non-lucrative visa requires the applicant to demonstrate or possess the following:
Sufficient income: the applicant must show that they have the financial means to live in Spain without becoming a burden on the Spanish state. Such sufficient economic means can be translated into either a minimum monthly income or a minimum level of funds held in a Spanish bank account. (see below)
Private health insurance: In the absence of private medical insurance, the applicant must be able to show that they can access healthcare in Spain - after Brexit this has been a particular concern, especially for UK pensioners, they should have the S1 medical certificate.
The applicant may not currently be living in Spain, without the legal basis to do so.
The applicant must not have a criminal record - either in their country of origin, nor in Spain. Furthermore, the applicant must also not be prohibited from entering the Schengen area of European States.
8. Non-lucrative visa spain financial requirements for 2023
As of 2023, the acceptable income for your application to be successful is equal to 4 x the IPREM (equivalent monthly minimum income) or €2,400 per month, for the period of their stay.
If the applicant is to be joined by their family members, then for each family member, the applicant must demonstrate an additional 1 x IPREM or €600 per month.
Accordingly, since the non-lucrative residence visa is issued for an initial period of 1 year, the applicant must demonstrate they have this amount.
9. Demonstrating you have enough money in your bank account
As stated previously, it is necessary that the applicant can demonstrate that they have sufficient economic resources to maintain themselves and any family members joining them in Spain, for the period of the duration of the visa.
There are effectively 2 options here:
Show that you have the required amount for the entire duration of the visa (minimum of 12 x 400% of IPREM = €30,000 plus €7,200 per family member), or
Show that you are in receipt of the minimum monthly income through the rental of property in your country of origin.
In order to show that you have sufficient funds in your bank, you must provide the appropriate bank statements, duly accredited in the manner prescribed by the Spanish embassy or Consulate in your country.
As a matter of practicality, it may be easier (and cheaper) to demonstrate that you have sufficient funds if they are in an account in one of the Spanish banks.
Note that there have been some inconsistencies in the application of the above basic rules across the different immigration departments in Spain and the Spanish Consulates outside of Spain.
For example, some have ruled that the required amounts should be calculated on the basis of 14 x Monthly IPREM, since this the way that employees in Spain were traditionally paid (with an extra monthly payment for Christmas and summer).
Also, if you wish to renew your non-lucrative residence visa after the initial 1 year period that it is issued for, the period of time that the renewed visa is valid for, is 2 years. Accordingly, some immigration offices have interpreted this as meaning that the applicant must show 24 (and even 28) x 400% of IPREM for the main applicant, and 24-28 x 100% of IPREM for any family members.
As a result, great care needs to be taken when making applications and undertaking the renewal process for a non-lucrative visa, and professional legal advice and assistance is strongly recommended.
10. How to apply: the spain non-lucrative visa application form
The process for successfully obtaining a non-lucrative visa begins at your closest Spanish consulate, and involves completing the national visa form and the non-lucrative visa application form (EX-01).
These must be completed for all applicants, with the forms for minor children being signed by their parents. Below we detail the documentation you will need to provide, where this should be done and the costs.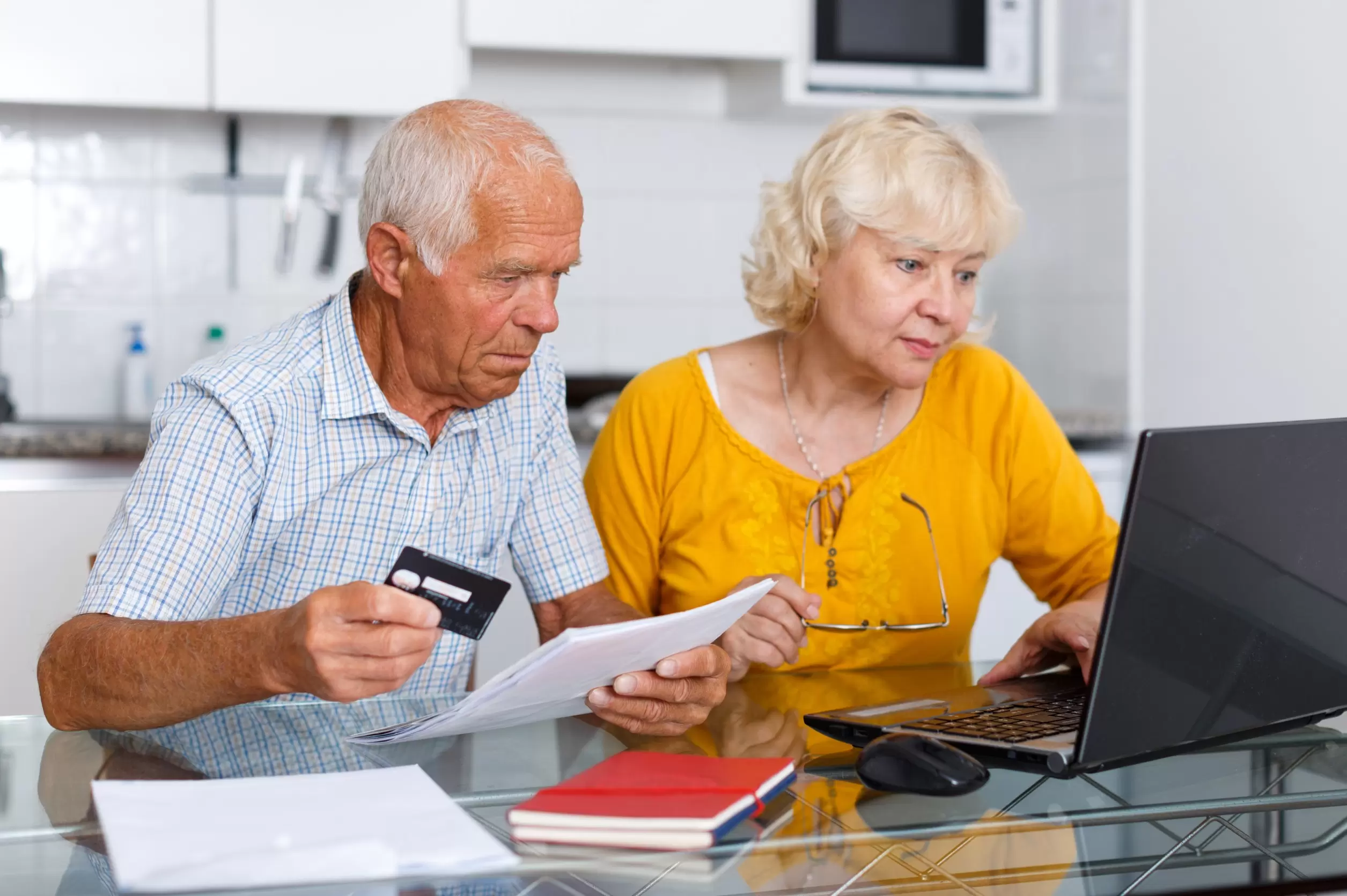 11. Non-lucrative visa spain uk cost
As well as presenting the forms mentioned above, another form (790) showing payment of the visa fee for the application process must also be presented. The current fee for a Spanish non-lucrative visa is €10.83.
12. Documents required to file a spanish non-lucrative visa application
Together with the main application form and proof of payment, the following documents must be provided:
Passport (valid for at least the next 12 months following issuance of the non-lucrative visa)
A passport-style colour photograph
Criminal record check certificate, showing no criminal record in the country of application nor in any country that the applicant has lived in the previous 5 years
A valid certificate (original and copy) showing the applicant has an approved health insurance (or S1 medical certificate in the case of British pensioners)
A medical certificate for a visa application to show that the applicant does not suffer any illness that would cause serious repercussions to public health in Spain.
Proof of residence in the area that the Consulate is responsible for. (So, make sure to make the application at your local Consulate)
Ensure to include the same for all any family members also applying.
If family members are joining the main applicant, it will be necessary to provide the birth certificate and marriage certificate as appropriate
Note that any foreign official documents (e.g. birth certificate) must be legalised with The Hague Apostille and official translation into Spanish.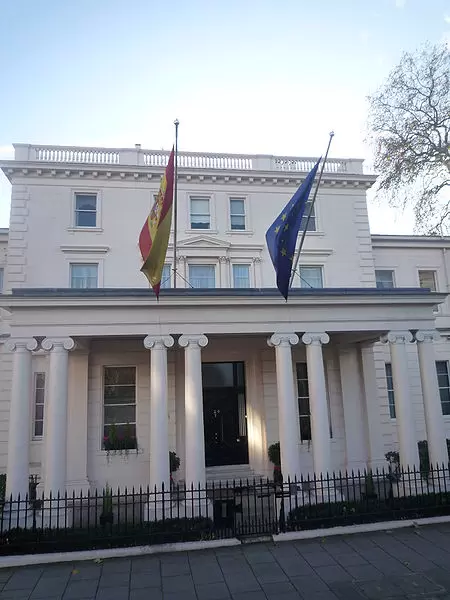 13. The spanish non-lucrative visa - consulate and visa interview
The above forms and documents must be delivered to the Consulate in person by the applicants or their parents (if a minor). For this, it is necessary to arrange in advance a visa appointment at the appropriate Spanish consulate.
The applicant should bring all the required documents, and they will receive a proof of receipt and a code that will allow the applicant to track the progress of their non-lucrative visa application.
The time-period for making a decision is usually 3 months, however the Consulate may extend this if it requires additional documentation or indeed they may call the applicant in for an interview, in order to verify any outstanding issues with the application
Once approved, the successful applicant must collect their visa within a period of 1 month, from the date that the non-lucrative visa was issued.
The visa is valid for 90 days, though note that once the applicant arrives in Spain, they must apply for the Spain TIE card within a period of 1 month. This is carried out at the local immigration office in Spain, or where there is no immigration office, the appropriate police station that handles such processes.
On being issued the TIE card, the visa holder also receives their Spanish NIE number - this is a number that is used for carrying out a multitude of official and important processes and transactions in Spain.
14. Non-lucrative visa spain absence restrictions
Successful applicants who have been issued Spanish visas can only remain outside Spanish territory for a period not exceeding 180 days in any year. If you stay outside Spanish territory for this period of time, your visa will lapse.
15. Permanent residency permit, and spanish nationality
When issued, the non lucrative visa is in effect a temporary residence permit, but the visa can be renewed and, as such, once the non-lucrative visa holder has lived continuously in Spain for a period of 5 years, having renewed temporary visas, they can switch their temporary residency in Spain for a permanent residency permit. Permanent residency removes the requirement to renew the visa.
Renewal of the visa requires application form EX-19 and should be carried out during the month before the temporary non lucrative residency visa expires.
Eventually, once 10 years have been spent in Spain, the applicant may even obtain Spanish citizenship if they fulfil the requirements for a Spanish passport. Note, that while Britain does not have any rules preventing its nationals from having Spanish dual citizenship, Spain does.
16. Renewal of the non lucrative visa
The initial visa issued under non-lucrative visa application expires after 1 year, however, assuming that all conditions are complied with, the visa may be extended, for a period of 2 years.
The application process to renew a non lucrative visa must be made before the final 90 days of the date of expiry of the original visa. Applications will not be accepted after this day, so it is important that the applicant bears this in mind.
17. Tax implications of the non-lucrative residence permit
Once you have obtained the Spanish non-lucrative visa and the corresponding residence permit, you are entitled to live in Spain for a period of one year, renewable for 2 years.
It should be borne in mind that, anyone living in Spain for more than 183 days in any calendar year, becomes by default tax resident in Spain.
With this tax resident status comes tax obligations - the obligation to pay income tax on worldwide income as well as to pay capital gains tax on the profit obtained from the sale of any asset belonging to the visa holder, anywhere in the world.
18. Convert a non-lucrative visa to a work permit
For many, the main deficiency of Spain's non-lucrative visa is the fact that, as its name implies, this visa is of no benefit to anyone who plans on working in Spain after Brexit (to be sure of obtaining a work permit, it would be better to apply for a Golden visa, though this requires a much higher investment).
Since many people who wish to move to Spain do not speak Spanish, their intention may not be to get work as an employee, due to linguistic difficulties. A lot of people may already have a business in their home country and are interested in setting-up a company in Spain.
However, there is an option, after having spent at least 1 year living in Spain under a non-lucrative visa, to convert this into a right to work as an employee for a company in Spain. The possibility of such a modification is described in Article 200.1 and 200.2 of the Spanish Immigration Regulation.
According to the Regulation, the applicant must present the same documentation as was necessary for the initial application for their non-lucrative visa.
The Spanish company that is willing to hire the non-lucrative visa holder who complies with the requisites stated above, must also comply with a number of legal requirements, and the employment offered must be appropriate, such that:
There is an employment contract that will last at least the term of the visa, and preferably for an indefinite period,
The terms of the contract are consistent with the applicable laws and must in no way be inferior to the rights of similar Spanish workers in similar categories of employment
The Spanish company is registered with the Spanish Social Security system and has the economic means to employ the employee
The employee must be qualified to carry out the role (suitable qualifications etc)
This conversion of a non-lucrative visa to a work permit is a much simpler method of obtaining a work permit in Spain than say, attempting to obtain a work permit immediately.
This is because without the previous year spent in Spain under the non-lucrative visa, it would be necessary for the potential employer to demonstrate that there was no existing person in Spain - local or foreigner - who could carry out the role.
Once the employee has been registered with the Social Security system, it is no longer necessary that they hold private health insurance, since both they and their employer will be paying into the local social security system.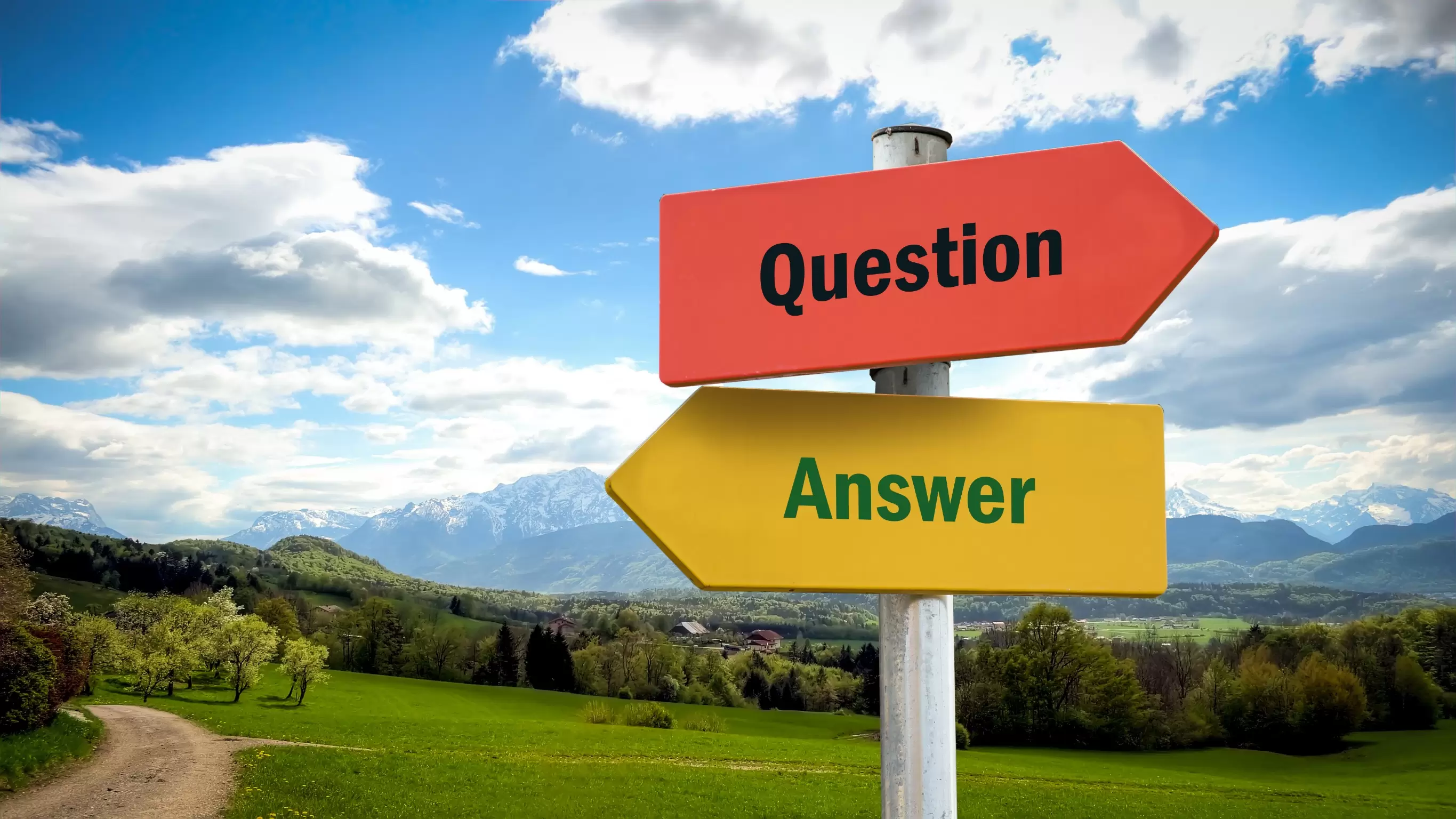 19. Answers to common questions about the non-lucrative visa in spain
When dealing with client enquiries about the non-lucrative visa in Spain, similar questions tend to crop-up, and we answer them here:
20. How much money do you need for a non-lucrative visa in spain?
Spain's non-lucrative visa residence permit for Spain permits a non-EU citizen to remain in Spain when they can show that they will not become a burden to the Spanish State. The amount required is described as 400% of the minimum monthly required income or €2,400 per month for 2023. Note however, you must demonstrate this income for the duration of the term of the visa i.e. 1 year. So, either you must prove you have €30,000 in a bank account or, that you receive monthly payments of at least €2,400 per month from a verifiable source. If you are being joined by family, this increases by €600 per month, per each additional member of the family.
21. Do i pay tax on a non-lucrative visa
The Spain non-lucrative visa permits the applicant to spend a maximum of 180 days outside Spanish territory per year during the term of the visa. When a person spends more than 183 days living in Spain, they automatically become fiscally resident in Spain. Therefore, the holder of the Spain non-lucrative visa is liable to pay taxes in Spain, just as a local would, on their worldwide income. Note that there is a 60% deduction of any income derived from the rental of property.
22. How long can i stay in spain with a non-lucrative visa?
The residence permit implicit in non-lucrative residency lasts for a period of 1 year initially, renewable for a period of 2 years. Note that you may only be absent from Spain i.e. live outside Spanish territory for a maximum period of 180 days under the non-lucrative residency programme. Once you have been resident for 3 years, you can renew one more time for a period of 2 further years, at which point, having lived in Spain for 5 years, you can apply for a permanent residence permit.
23. How much bank balance is required for spain visa?
The current requirement in 2023 for a person to successfully apply for a non-lucrative residency visa is either to show €30,000 in a bank account or, if in receipt of monthly passive income e.g. from the rental of property to 3rd parties, €2,400 per month. In both cases the applicant must demonstrate the income with verifiable documents, acceptable to the local Spanish Consulate or Spanish embassy.
24. Is it hard to get a non-lucrative visa for spain?
Given that the non-lucrative residency visa requires an applicant to prove a much smaller amount of money than the golden visa (€30,000 or €2,400 per month vs €500,000 for buying property in Spain), it could be said to be an easier visa to obtain. Don't forget though that you still need to show that you have no criminal record, no prohibition from entering any State in the Schengen area. You will need to obtain private health insurance unless you are a pensioner entitled to an S1 certificate and the process takes around 3 months for the Spanish consulate to process.
25. How do i get a non-lucrative visa for spain from uk?
The application process for non-lucrative residency in Spain begins at your local Spanish Consulate in the UK (of which there are 3: London, Manchester, Edinburgh) and is finalised in Spain. You must complete the national visa form and non-lucrative residency form (EX-01), pay the visa fee of€10.83 and make an appointment at the nearest Consulate to hand in the application forms as well as the necessary documents listed above.
26. Can i buy a property in spain with a non-lucrative visa?
Anyone can buy property in Spain. A different questions is, can anyone stay in Spain for as long as they wish after buying a property in Spain? This is where the non-lucrative visa comes in and permits the holder of the visa stay for the duration of the visa validity. This is 1 year initially, renewable for 2 years. If the visa holder renews for a further 2 years, they will have lived in Spain for 5 years and are entitled to apply for a permanent residence permit.
27. What is the difference between golden visa and non lucrative visa in spain?
A Golden visa requires an investment of a minimum of €500,000 in property to grant the visa applicant the right to live and to work in Spain. If the applicant's spouse wants to also work in Spain, they must apply for 2 visas, requiring a €1m investment. A non-lucrative visa grants the successful applicant the right to live in Spain but not to work. Its financial requirements are much lower, currently €30,000 held in a bank account, plus €7,200 for spouse or dependent family member.