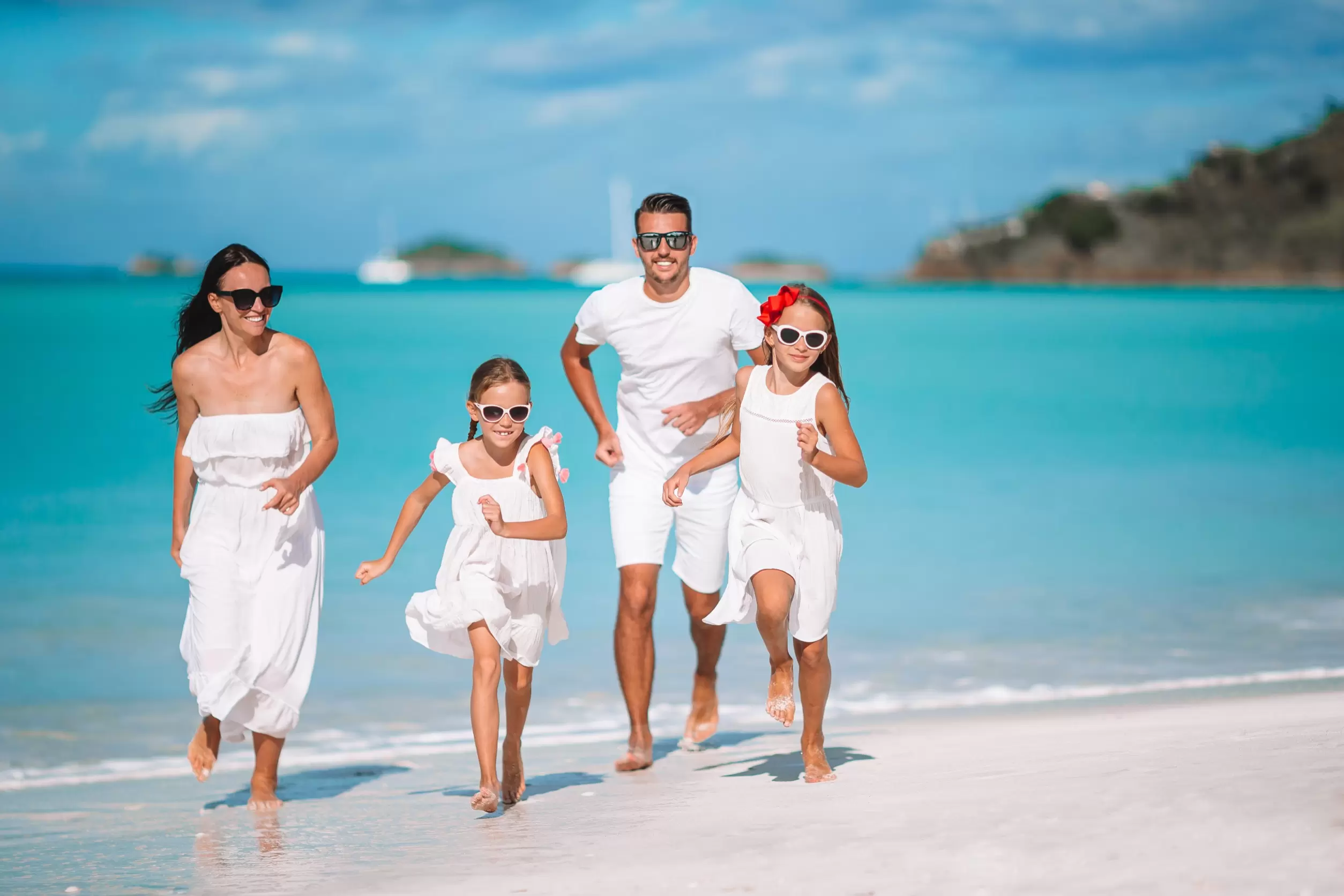 The European Union (EU) is known for its commitment to freedom of movement, which includes not only its citizens but also their family members, regardless of whether they are EU citizens themselves. This commitment is enshrined in the EU law, specifically in the Directive 2004/38/EC on the right of citizens of the Union and their family members to move and reside freely within the territory of the Member States.
One of the key aspects of this directive is the definition of 'family members'. It encompasses not just spouses and direct descendants who are under the age of 21 or are dependents, but also dependent direct relatives in the ascending line, and the partner with whom the EU citizen has contracted a registered partnership.
Spain, being a part of the EU and the Schengen Zone, follows this directive, thus permitting non-EU family members of EU citizens to reside in the country. However, it's crucial to clarify that these rights are granted only when the non-EU family member is accompanying or joining the EU citizen who is exercising his or her right to free movement.
In practical terms, a non-EU family member of an EU citizen intending to reside in Spain for more than three months must apply for a Residence Permit for Relatives of EU Citizens, within three months of entering Spain. This is issued by the Spanish authorities and proves the holder's legal right to live in Spain.
Moreover, the EU's commitment to the rights of non-EU family members is reinforced by the Schengen Visa. This visa facilitates short-stays and transit within the Schengen Area, which consists of 26 European countries. A Schengen Visa granted by one of the Schengen states allows travel throughout the whole Schengen Area. The European Commission has always been firm in ensuring that these rights are respected across the Member States.
It's important to note that these rights extend not only to EU countries but also to the wider European Economic Area (EEA), which includes any member state of the EU and also Iceland, Liechtenstein and Norway. Non-EU family members have the same rights in these countries as in EU countries.
Despite these broad rights, the non-EU family member's status is still tied to the EU citizen. If the EU citizen leaves Spain or dies, or if the couple divorces, then the non-EU family member may lose their right to stay in Spain, unless they meet certain conditions.
In this article we will look at who qualifies for a family reunification visa or spouse visa, the process you need to undertake in order to obtain a visa as an EU national family member, the documents required and the rights that may be enjoyed by the non EU family members, both in their host EU country and any Schengen country.
1. Who may join a family member in spain
The family reunification provisions are regulated by Spanish Immigration Law, designed to facilitate family reunification for non-EU citizens. It's important to underline that these rules are distinct from those governing the family members of citizens of an EU country, the European Economic Area, or Switzerland, which we refer to below.
Whether the family member is legally resident in Spain as a result of a non-lucrative visa, a Spanish digital nomad visa or is simply an EU Citizen with a right to free-movement, certain of their relatives may join them. This could be particularly relevant to British citizens planning on moving to Spain from the UK to join a family member here.
As per the existing laws, those who have legal residency status in Spain have the right to apply for family reunification visas for specific categories of family members, including non-EU spouses. Please find the family relationship categories mentioned below:
The non-eu spouse or equivalent partner of the resident, provided they are not legally or factually separated. In terms of registered partnerships equivalent to marriage, this refers to the registered partner i.e. unmarried partner or civil partner on a public register, assuming the registration has not been cancelled. Alternatively, this can also refer to unregistered partners, provided that there is proof of a stable and continuous cohabitation relationship established before the resident settled in Spain. Please note, only one spouse or partner can benefit from this reunification process.
The resident's children, the children of the spouse or partner—including adopted children (assuming the adoption is recognised in Spain)—and those under the resident's legal guardianship. These children should be under the age of 18 or, if they have disabilities, they should not be objectively capable of providing for their own needs due to their state of health.
The parents (either mother or father) of the resident and those of their spouse or partner can also qualify for family reunification. However, they must be over the age of 65, be under the care of the resident, and there must be substantiated reasons indicating the need for their residence in Spain. In exceptional cases, and for humanitarian reasons, the reunification of parents under the age of 65 may also be permitted.
These rules and regulations are designed to maintain the unity of families during the immigration process. Nevertheless, each case is unique, and I would strongly recommend further personalized legal consultation to navigate the legal complexities of family reunification effectively.
I hope this provides an initial understanding of the family reunification laws in Spain. Please do not hesitate to contact me if you have any further queries.
2. How to apply for a spouse visa
We should firstly note that the application process differs depending on whether the legal resident in Spain that the family member is joining is an EU citizen, or a non-EU citizen.
3. Family member joining a non-eu citizen
When applying for a family reunification visa in Spain, the legal resident must first make an application locally at the nearest visa application centre or foreigner's office/police station dealing with immigration matters.
In addition, there are a number of required documents that must be provided. Below are the necessary requirements:
National Visa Application Form: Each applicant must fill out and sign this form. If the applicant is a minor, a parent, or guardian must sign on their behalf.
Valid Passport: (Less than 10 years old) The original passport and a photocopy of the biometric data. The passport must be valid for at least four more months and contain at least two blank pages.
Photograph: A recent passport-size, colour photograph is needed.
Initial Family Reunification Permit: The legal resident must make an application to be joined by their non-EU family members. The original and a copy of this permit issued by the Foreigner's Office or Visa Application Centre in Spain are necessary.
Residence Card: A certified photocopy of the legal resident's applicant's valid Foreigner Identification Card.
Criminal Record Check Certificate: Applicants over the aga of 18 need to submit this certificate issued by their country of origin's relevant authorities for the past five years. This document must be authenticated with the stamp of The Hague Apostille and translated into Spanish.
Medical Certificate: The original and a copy of a medical certificate confirming the applicant is free from any disease that could have severe repercussions on public health, as per International Health Regulations.
Documents Establishing Family Relationship:
For spouses: A marriage certificate issued by the competent civil registry is required. In case of second or subsequent marriages, proof of divorce from the previous spouse is needed.
For unmarried couples: A certificate of registration as an unmarried couple or documents evidencing a pre-existing relationship before the applicant's residence in Spain.
For children: A birth certificate issued by the relevant civil registry is required. If applicable, proof of sole parental authority or custody must be provided.
For parents: The applicant's or spouse's birth certificate and documents justifying the necessity of their residence in Spain are needed.
4. Fees and processing times for the non-eu spouse visa
The fees vary according to the non-EU country where the family member is travelling from. You can expect an administration fee of anywhere between $50 - $150.
The time-frame again will depend on each individual Consulate - despite the fact that there may be specified timeframes for a decision to be made. You might expect to wait around 2-3 months for the application process to be completed and authorisation issued.
5. Permanent residence for family members of eu citizens
Family members of a person who is legally resident in Spain and who is a citizen of a Member State of the EU, or a citizen of the European Economic Area, or Switzerland, who do not hold the nationality of these States, when accompanying or joining them, may reside in Spain for a period longer than three months.
Such family members are obliged to apply for and obtain a residence permit or community card for a family member of a Union citizen.
The family members of EU nationals should make the application at the local Foreigner's Office or National Police station dealing with immigration matters.
The residence card issued to the family member of an EU/EEA/Swiss citizen legally resident in Spain is valid initially for a period of 5 years at which point the residency card should be renewed. Upon renewal of the card, the family member becomes eligible for permanent residence in Spain and henceforth need not renew the residency card.
Renewal of the residence card requires the applicant to present a valid passport and also to demonstrate the continued link with the EU citizen they are joining in Spain. This is normally done by way of the padron - the registration with the local council that the applicant is living at the same address as the EU Citizen.
6. Documentation required for family members of an eu national
The family member must present the completed form EX-19 together with the form 790/12 which demonstrates payment of the administrative fee at an appropriate bank.
Additional documents that need to be provided to obtain the residence permit are:
Valid passport
Documentation certifying family relationship, apostilled or legalized and translated.
Spanish ID card or Registration Certificate of the European Union citizen.
If applicable, proof of financial dependency.
Three recent colour photographs, on a white background, passport size.
7. Working in spain
The spouse visa or family reunification visa confers on the family member of the EU citizen legally resident in Spain the right to live and work in Spain. There is no need to obtain a separate work visa.
8. Travelling to another eu country
The residence card issued to family members under the family reunification program does not confer any particular rights relating to other countries in the European Union.
It should be remembered that the card that is issued is not an identity card. The only document that serves the purpose of an identity card is the holder's passport. This document will be needed when travelling to other European countries, and the tourist visa that is implicit in many non-EU citizen's passports typically permits stays of up to 90 days in any 180-day period.
9. Should the family situation change
A common situation that can arise is the question of the continued validity of a community card or spouse visa when the conditions under which the visa was issued, have changed.
Firstly, it should be pointed out that if the family member has acquired permanent residency, as a result of having renewed their residence card after the first five years, then there is no change in their status despite death of EU citizen/legal resident or divorce/separation or other change in circumstance.
Also, if the EU citizen/legal resident in Spain acquired permanent residence, then their family members also acquire the same status.
Retirement: However, the right to permanent residence may be acquired in the following situations before the 5 year period has elapsed:
If employees or self-employed individuals have reached the age specified by Spanish law for receiving an old age pension and have been working in Spain for at least twelve months prior, they will be eligible for retirement benefits. Furthermore, they must have resided in Spain continuously for more than three years. However, this residency requirement is not applicable if the person is the spouse or registered partner of a Spanish citizen, or if they obtained Spanish nationality through marriage or registered partnership with the worker.
When self-employed persons choose early retirement, they must meet the same criteria of working in Spain for at least twelve months preceding their retirement and having continuous residence in the country for more than three years. Again, the residency condition is waived if the individual is married to or in a registered partnership with a Spanish citizen, or if their spouse or partner has lost Spanish nationality due to their relationship with the worker.
In the event that employees or self-employed individuals who have resided continuously in Spain for over two years are incapacitated on serious health grounds and can no longer work, they are entitled to retirement benefits. This requirement does not necessitate proof of residency duration if the incapacity is a result of a work-related accident or occupational disease, which grants them full or partial benefits from the Spanish public authority. Additionally, if the person is married to or in a registered partnership with a Spanish citizen, or if their spouse or partner has lost Spanish nationality due to their relationship with the worker, the length of residence is not a prerequisite.
Finally, employees or self-employed persons who have been employed or self-employed in another EU member state after three years of continuous employment and residence in Spain can still maintain their residency rights. They must keep their place of residence in Spain, which they must return to on a daily basis or at least once a week. These periods of employment in a different EU member state are deemed as if they were spent in Spain, solely for the purpose of entitlement to residency rights.
Divorce/Separation: If the family member and the EU citizen/legal resident in Spain get divorced (or separate in the case of a common-law couple), then the rights to residency can be maintained in certain circumstances, specifically where it can be demonstrated that the couple have been together officially for a period of at least 3 years, 1 year having been spent in Spain.
In this scenario, the ex-family member may renew the residence card at the end of the 5 year period, however not on the basis of being a family member of an EU Citizen/legal resident in Spain.
Should the above qualifying scenario not be fulfilled, the residence rights of a non eu spouse/partner will be unaffected where:
the applicant is a victim of domestic violence
the couple have a child in common and custody rights
although not having custody, court approved visitation rights.
Death: In the event of the death of the EU citizen/legal resident, the residence rights of spouses/partners and children are unaffected, and they may continue exercising their rights to residency, including renewal of their residency after the initial period of 5 years has elapsed, and permanent residency acquired.