It is understandable that applicants can find the emigration process to Spain and the rest of the EU daunting. Moving to a new country can be a stressful experience, especially if you do not speak the language. Requirements and regulations vary according to which country the applicant is from and, for British citizens in particular, the impact of Brexit is still being worked-out, several years after the referendum to leave the European Union took place.
Indeed, it is reasonable to assume that, given that many British and other foreign nationals were living in Spain illegally, that is to say, they were living permanently in Spain but without a valid Spanish residence permit, that this continues to be the case. The difficulty for those who have not taken the steps to obtain and declare residency in Spain, is that upon exit from the country, their passport is stamped, and any irregularity can be detected.
In order to avoid mishaps, and to ensure that you obtain legal residency in Spain, we highly recommend you to seek advice from a local lawyer, who can advise on and manage the bureaucracy and paperwork you will face when relocating to Spain.
In this article, we will discuss the different types of visas that are available to non-EU citizens - which now includes British citizens.
Each visa has a particular type of applicant in mind, and so the requirements for each visa will vary. Accordingly, we discuss each type of visa, so you can be sure that you are eligible to apply.
1. Who needs a visa to live in spain?
Generally speaking, all non-EU citizens need a visa to live in Spain. This includes British citizens who are no longer part of the EU, due to the Brexit process.
It should be mentioned that, if you are merely visiting Spain for less than 90 days, the tourist visa 'included' in a standard passport such as those issued by the British and other western governments, is sufficient.
Note that your passport is stamped upon entry and exit to Spain, so the authorities there will be aware of your movements and can prevent access if you have stayed in Spain for more than 90 days in any 180-day period.
2. What about a schengen visa?
A Schengen Visa is similar to a tourist visa and is suitable for those visiting Spain as well as providing the holder with the right to unhindered travel across frontiers into other countries that are members of the Schengen area. The rights to travel and stay in any is limited to 90-days in any 180-day period, and so is not superior to the rights already included in the passports of most western countries.
However, the Schengen visa is a requirement for citizens of a number of African, Middle-Eastern and Asian countries, in order to be able to travel to one or more of the countries in the Schengen area, for a period of up to 90-days. A Schengen visa may be applied for via the local consulate of the country in which you plan to spend most time.
Note that there are time-limits imposed such that you must make the Schengen visa submission between 6 months and 2 weeks before you intend to visit, your passport must be valid for a minimum period, you must have proof of sufficient income for your stay etc
In summary, a Schengen visa is not a requirement for many visitors to Spain, indeed the term 'Spain Schengen visa' is a bit of a misnomer. The Schengen visa is a particular requirement for those travellers to any EU state within the Schengen zone who do not already have an exemption as a result of the tourist visa that is already a part of the holder's passport.
For anyone planning a visit to Spain and who has a passport with a qualifying tourist visa then a visa in Spain is only required when planning to stay for more than 90 days in any 180 day period. Otherwise, the Spanish tourise visa 'included' with most western countries passports, is sufficient.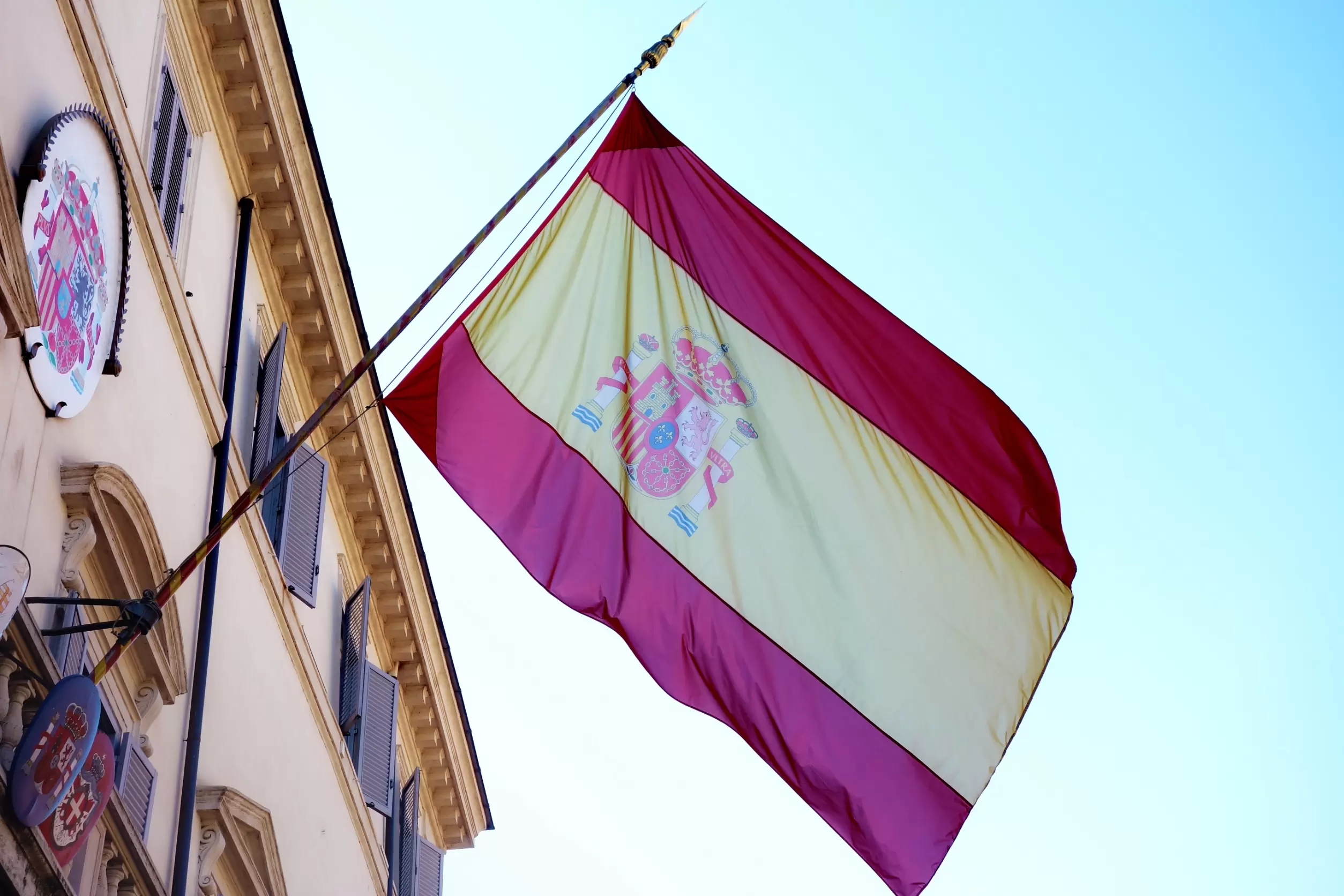 3. Spanish consulate
The visa application center to which you should direct your Spanish visa submission is the Spanish consulate, typically the closest to the applicant's usual place of residence.
Their job is to evaluate that all required documents have been provided by the applicant and make an assessment of whether the applicant is eligible for a Spanish visa. To be granted a Spanish visa, UK citizens must provide proof of their eligibility for the visa they have requested. The Spanish consulate will review all forms and documents before making a decision.
To contact a Spanish consulate, you can find their official website online or call them directly on their official telephone number. Additionally, Spanish visa application forms can also be obtained by visiting the Spanish consulate in person. It is important to note that each Spanish embassy tends to have its own way of working, and so it is not possible to set-out general guidelines here.
4. Visa type that are suitable for long terms stays in spain
A long stay visa will be required if you intend to spend more than 90-days in Spain in any 180-day period. Long stay visas are issued upon making a successful visa application.
Usually, arranging residency in Spain long stay visa application starts at the Spanish consulate closest to the applicant's place of residency. Any of the following visas are considered to be a long stay visa:
Investor Visa
Non lucrative Visa
Family member or reunification visa
Entrepreneur Visa
Work Visa/Employment Visa
Digital Nomad Visa
Student Visa
Researcher Visa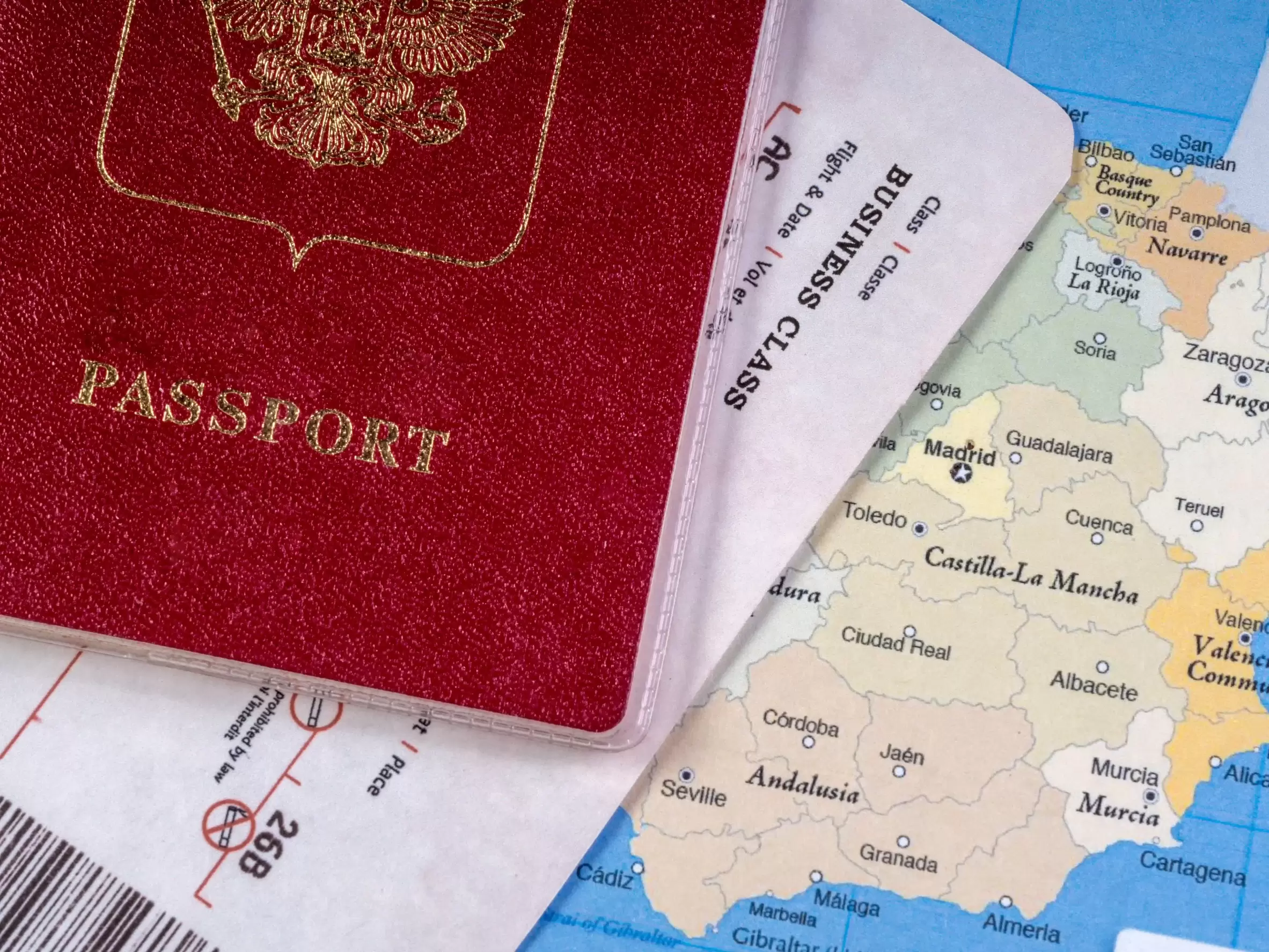 Below, we shall consider the main attributes and process for applying for each of the Spanish visas mentioned above.
5. Investor visa
This residence visa often referred to as the golden visa in Spain or investor visa permits residency in Spain for those who make a significant capital investment, including: an initial investment of at least 2 million euros in public debt securities or 1 million euros in stocks/shares; the purchase of unencumbered real estate for at least 500,000 euros; and a business project perceived to have general interest.
The investor must submit an application form with photograph, valid passport, and documents accrediting the investment, criminal record check certificate, health insurance, proof of residence and payment of visa fee.
Relatives accompanying investors must also submit appropriate documents such as birth/marriage certificates or documents proving financial dependence.
If a family member wishes to be able to work in Spain, then they must also make a similar investment under the golden visa process. Therefore, if a husband and wife both wish to live an work in Spain, they would need to invest €1million when buying property in Spain, for example.
Applications can be submitted in person at the Consular Office or through a duly accredited representative. A decision is usually made within 10 days after submission.
Visa refusal can be appealed within 1 month of notification date or there is option to file judicial review with High Court Justice of Madrid within 2 months.
Once obtained, the visa is valid for 1 year which makes it unnecessary to obtain a Foreigner Identity Card (which may still be applied for) at a Spanish government foreigner office in the area where the applicant is living in Spain. The visa may be renewed for a 2 year visa, then a 5 year visa.
6. Non lucrative visa
A non-lucrative visa in Spain is suitable for those with sufficient and guaranteed means to live without having to work and earn a living
The non-lucrative visa requires passive income rather than income from work. Acceptable income sources would be income from rental property, share dividends etc
The application for a non-lucrative visa requires form EX-01, a passport photo, valid passport, certificate of health coverage, criminal record check certificate and medical certificate needed as well as certified bank statements demonstrating that the applicant has the required income.
For relatives of the applicant who also wish to stay in Spain, additional documents required: marriage/birth certificates and proof of financial dependence.
Submit visa application either online or in person to Consular office - decision period of 3 months with possible extensions.
An appeal may be submitted within 1 month of refusal notice; judicial review may be filed with High Court of Justice, Madrid within 2 months after refusal.
Validity period of visa is 90 days; Foreigner Identity Card must be applied for within 1 month of entry into Spain.
The non lucrative visa may be renewed and eventually converted to a long stay residency permit.
7. Family reunification visa
This Spanish residency permit is for relatives of foreigners with legal resident status in Spain (but is not applicable to family members of EU citizens - see Family Reunification Visa for EU Citizens below)
Eligible applicants are: spouses/partners (not separated legally or in fact); children under 18 and/or with disabilities; parents over 65 or under 65 on an exceptional, humanitarian basis.
Documents required include visa application form, photograph, valid unexpired passport, initial family reunification permit, residence card of applicant, documents proving relationship to applicant (birth certificate for children; marriage certificate for spouses), criminal record check certificate, medical certificate, proof of residence in consular district, and proof of representative's identity/capacity if minor.
Applications must be submitted within 2 months at the Consular Office (appointment necessary).
Decision period is 2 months with potential extensions.
Visa is valid for 90 days; Foreigner Identification Card must be applied for within 1 month of entry into Spain.
Appeal possible if visa refused.
8. Family reunification visa for eu citizens
Family members of citizens of the European Union, EEA or Switzerland are entitled to a preferential visa if they travel with their EU/EEA/Swiss citizen or are on the way to joining them, as regulated under Directive 2004/38/EC, Regulation (EC) No 810/2009 and Regulation (EU) 20​19/1155 of the European Parliament and of the Council
Third-country nationals listed in Annex I require a Schengen visa for a stay in Spain of up to 90 days.
Visa applications must be submitted in person and accompanied by passport-size photographs, valid passports and documents proving family relationship.
The visa application must be submitted between 6 months and 15 days before the travel date at the Consular Office.
Upon submission, biometric data and fingerprints may be taken from the applicant.
The legal period for reaching a decision is of 15 calendar days but can be extended to 45 if an interview or additional documents are requested.
If a visa is refused, the applicant may submit an appeal within 1 month or file an application for judicial review with the High Court Justice of Madrid within 2 months of notification.
9. Entrepreneur visa
Based on law 14/2013, of the 27th September as approved by the Spanish parliament
If you carry-on an entrepreneurial and business activity, with an innovative character, and believe that it has special economic interest for Spain, you may obtain a residence permit.
Applicants must submit 7 documents (application form, passport, activity permits & licences, professional training & qualifications, plan for the establishment or activity, financial means, payment of fees), with foreign documents requiring legalization/apostille & official translation into Spanish.
Nationals of certain countries are exempt from paying the fee (including Ibero-American countries, The Philippines, Andorra).
Applications must be submitted in person at the Consular Office.
For visa application, 6 documents are required (national visa application form, photograph, passport, criminal record check certificate with 5 year scope; suitable health insurance, proof of economic means of subsistence, a business plan and a favourable report from the Commercial department of the relevant embassy on the business project envisaged;
Visa will be valid for 1 year; workers must register w/ Social Security system within 3 months from entering Spain & apply for Foreigner Identity Card to be picked-up at the foreigners office within 1 month thereafter.
Upon refusal of a visa, an applicant can submit an appeal for reconsideration or judicial review within 1 or 2 months, respectively.
The Entrepreneur's Visa in Spain, officially known as the 'Entrepreneur and Business Activity Residence Permit', is aimed at non-EU nationals planning to undertake innovative entrepreneurial projects in Spain.
A successful applicant is typically an entrepreneur with a business proposal that offers significant economic potential and also introduces technological or scientific innovation that is endorsed by a recognized business institution in Spain.
Although the visa brings numerous advantages like residence and work rights for the applicant and their family, obtaining it can be very challenging. The visa application process requires a detailed business plan, and the need for significant economic resources or investment such that the project can be deemed to be innovative and capable of attracting jobs and investment.
This visa is not suitable for the typical self-employed individual who is interested in starting a regular business activity such as opening a bar or restaurant or indeed web-design.
10. Work/employment visa
Employee visa for individuals aged 16 and over who wish to work in Spain with a work contract (including seasonal activities).
Visa application must be submitted in person, within 1 month and accompanied by various documents, including passport, photograph, initial residence permit, criminal background check certificate, medical certificate and payment of the fee.
The applicant must also present a valid employment contract, duly stamped by the Foreigners Office in Spain.
Applications must be submitted at the Consular Office with appointments requested by email. Status can be checked online.
The legal period for a decision is 1 month, which may be extended if an interview/ additional docs are requested.
Visa refusal is notified in writing and can be appealed/ reviewed judicially. Validity depends on duration of the contract – max 90 days; foreigners need to register with Social Security & apply for Identity Card at their local immigration office within 1 month after registration.
11. Digital nomad visa
Spain's digital nomad visa is available to non-EU nationals to live and work remotely in the country for up to five years.
Eligible applicants must demonstrate that they are qualified or experienced in their field, with at least three years' work experience required.
Applicants must also prove that they have a contract of employment or, if freelancing, have been regularly employed by a company outside of Spain; and that their job can be done remotely.
Approved applicants must also meet income thresholds and prove they have health coverage.
To maintain their visa, remote workers are allowed to be absent from the country for a maximum of six months per year.
Close relatives, like children and spouses, may join the visa holder under certain conditions.
Tax benefits are available for digital nomads working and living in the country under the visa scheme
Applicants must also complete the appropriate application form
12. Student visa
A General Student visa is required for full-time study(minimum of 20 hours per week) at an accredited school or educational institution, doctoral studies, trainee activities, student exchange programs, internships, and volunteer services.
All applicants must provide an original and copy of documents confirming they have been accepted to a specific educational, research or volunteer program.
Proof of accommodations such as living with a relative or in an institution plus the organizer's commitment for covering associated expenses (e.g., unpaid internships whose agreement is signed by both parties); volunteering organizations contracted engagement etc
Additionally, accompanying evidence should demonstrate that sufficient financial means are available which can be shown through records from legal representatives/relatives who support them financially if necessary
Applicants must submit a visa application form and passport photo, a valid passport with 1 year's validity and two blank pages; proof of acceptance for the activity; proof of financial means; health insurance; criminal background check; medical certificate; proof of residence in the consulate district; payment of the visa fee; and a self-addressed prepaid Express Mail envelope from the post office.
Relatives accompanying the student must provide additional documentation proving kinship to the student.
Visa applications must be submitted sufficiently in advance of the beginning of the pertinent study program by mail to the Visa Office at your local Spanish Consulate. The decision period is up to one month from submission date.
13. Researcher visa
Third party researchers with suitable professional qualifications and/or academic qualifications may obtain a visa to engage in training, research, development and innovation activities at public or private entities in Spain, provided they can demonstrate eligibility under Article 13 of Act 14/2011 of 1 June on Science, Technology and Innovation
The following family members of the researcher may also obtain the visa: spouse or unmarried partner; children and adult children who are financially dependent on the researcher; and relatives in the ascending line in the researcher's care.
Applicants must submit seven documents: national visa application form; recent passport-size photograph; valid unexpired passport with two blank pages; residence permit; criminal record check certificate (for applicable ages); proof of residence in the consular district (state ID or driver licence); and proof of representative's identity and capacity
Family members who accompany the researcher must submit all required documents as well as those proving their family relationship with the researcher
Applications must be submitted in person at a Consular Office – an appointment is necessary – where applicants will receive proof of receipt with a code tracking status online.
The visa is valid for 1 year or for same period as residence permit granted, up to 1 year
If your visa application is denied, you may submit an appeal for reconsideration to the Consular Office within one month of receiving notice. Alternatively, after two months from this same notification date, a judicial review can also be filed with Madrid's High Court of Justice.
14. Spanish visa application forms
The application for each visa is typically via the nearest Spanish Consulate, with some exceptions e.g. Golden Visa, Digital Nomad Visa. However, all of them require the applicant to complete a plethora of application forms, that are in Spanish.
The Spanish visa application forms are typically available online, though you may need assistance from a Spanish lawyer - in order to complete the forms, due to language barrier, and also to be sure that you are adding appropriate information in the forms.
Of course, the application forms are only part of the overall application process. You can get complete information from a Spanish immigration lawyer.
Below you will find a link to the application forms for the most popular Spanish visas:
15. Can a visa holder apply for spanish citizenship?
If an applicant successfully obtains a visa and remains legally resident in Spain for a period of no less than 10 years, they may apply for Spanish citizenship. This will then confer on the applicant all of the rights and obligations enjoyed by any Spanish national born in Spain.
16. What is the difference between a non lucrative visa and a golden visa?
The main difference is that the Golden visa allows the holder to work in Spain. Note that it only awards the holder of the visa the right to work, not any family members. They will need to qualify for a separate golden visa if they wish to work in their own right. For those planning a retirement in Spain, a non-lucrative visa is the more financially accessible option.
17. How much income is required for the non lucrative visa?
If you are earning more than €2,260 Euros on a monthly basis (whether based on a pension or any other kind of regular income) you can also apply for residency in Spain – though for non-working purposes only. This is known as a 'non-lucrative visa'.
If more than one person is applying (for instance you intend to come with your spouse/partner and children) the income required will increase by approximately €565 per month for each additional member.
You can also apply even if you do not have regular income, but simply have deposit/s in bank account/s over that amount on a yearly basis, so over 27.115,20 Euros for 1 member and an additional €6,780 (approx.) for each additional member.
18. With the digital nomad visa, can i work remotely for a company or client in spain?
Yes, while the Spanish authorities anticipate that applicants for this visa will primarily be working for companies and clients in other countries, it is also permitted for the applicant to work for a company in Spain, as long as any income derived from such activity does not exceed 20% of their total income.
19. As a british citizen, what options do i have post-brexit to live in spain legally?
Brexit may have changed the rules of immigration to Spain for British citizens, but that doesn't mean you can no longer move to Spain from the UK and make this beautiful country your new home.
Although more stringent requirements are in place as part of a Bilateral Agreement known as the Withdrawal Deal, those who qualify still could potentially apply for Spanish residency even if they aren't residing there yet. This includes showing evidence that one lived in Spain before 31st December 2020 and meeting EU standards on income and healthcare - proving moving to Spain is not impossible despite some increased difficulty!
If, under the rules of the withdrawal agreement, you do not qualify to enter Spain with a valid residence permit, you will need to make an application either for an Investment Visa, Non lucrative visa or potentially a Study/Research Visa. Any of these could potentially lead eventually to
20. Is it possible to convert a student visa into a work in spain visa?
To work in Spain, you must convert your student visa to a work permit. Finding an appropriate job registered with the Spanish Public Employment Service (SEPE) is necessary before applying for a permit - employers will usually need proof of qualifications and experience as well as all the documents that show that they have advertised the role locally.
As this process can take several weeks or months to process, taking steps towards maintaining validity of their existing visa during this period remains essential.
21. Do i require health insurance to live in spain ?
While international health regulations do protect irregular immigrants to an extent, due to the public health repercussions of immigrants entering and staying in Spain, it is typically necessary to obtain private insurance, regardless of the type of visa obtained.
While this is not typically a problem, it can be for applicants for non-lucrative visas. It is quite typical for a British citizen to plan to spend their retirement in Spain, with its sunny, warm climate. In order to receive health care via the Spanish health system, comprehensive health coverage is required, and some insurance products are not offered to those who have reached a certain age or suffer specific illnesses.
So, make sure to check with a suitable provider of health insurance in Spain that you are able to obtain cover, before going to the expense and effort of the visa application process.