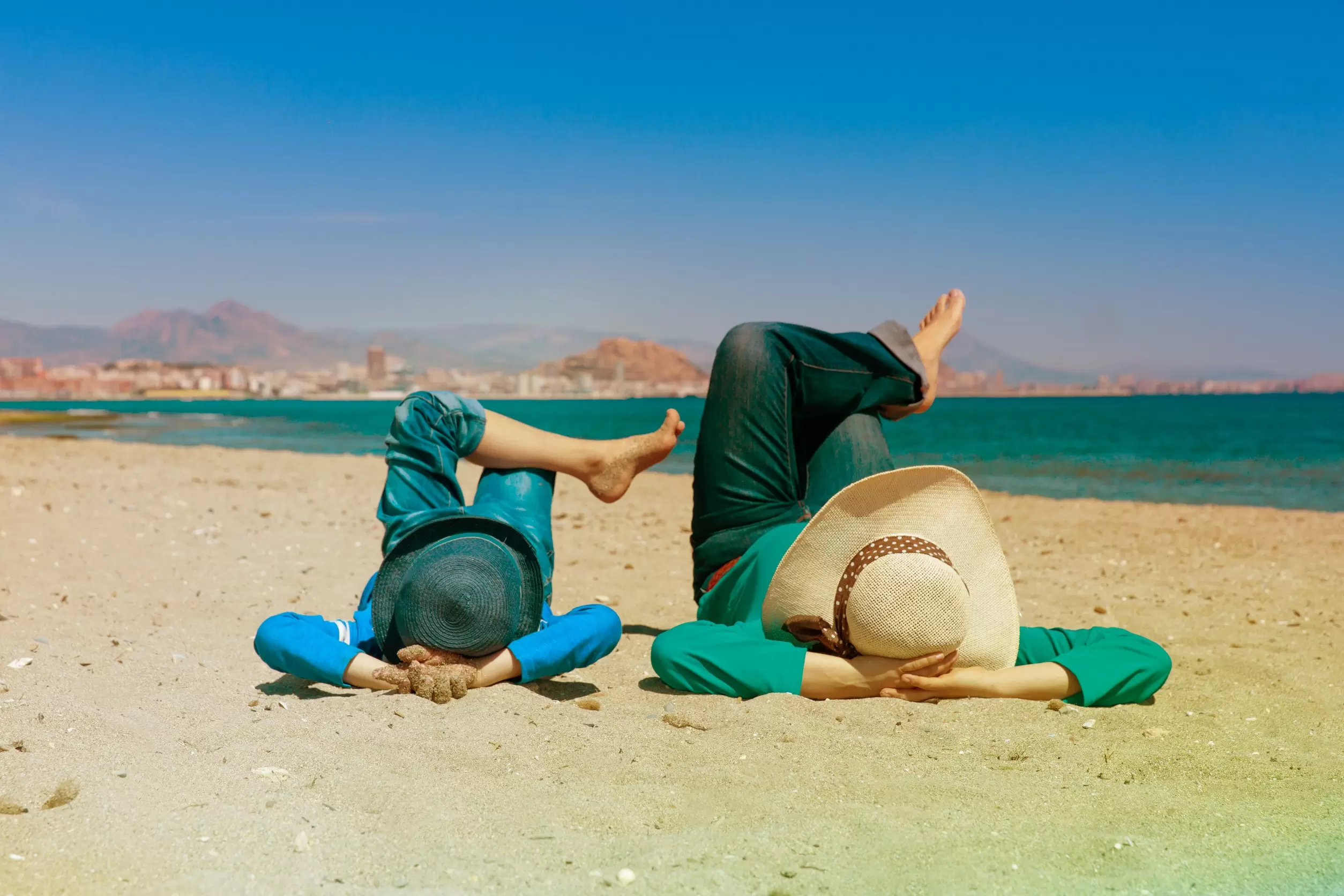 1. Do you need to apply for a residency visa to live in spain
The answer to this question depends on the answers to the following 3 questions:
How long do you want to stay in Spain?
Do you wish to work and earn an income while in Spain?
Where are you from?
We should first highlight one exceptional situation: If you don't plan to stay for longer than 90 days in any 180 day period i.e. you are not seeking to obtain permanent residency in Spain, and you do not need or want to work in Spain, then as long as you have a passport from one of the many tourist visa exempt countries of the world, then you do not need to apply for residency Spain.
Even if you are not making an application from a tourist visa exempt country, you can still apply for a Schengen visa, which will allow you to visit Spain - and any other country in the Schengen group of European Union countries - as long as you do not plan to work and leave before the expiry period.
However, our experience in residency application matters suggests that if you are reading this article, that scenario does not apply to you and you wish to apply for one of the several types of Spanish visas currently available.
Accordingly, we will begin with a general description and explanation of some general processes and terms relating to Spanish residence permit applications and then consider specific visas as well as answer some common questions relating to Spanish residence permit applications.
2. Residence permits depending on your country of origin
It may be obvious already, however, it is of course true that neither Spanish citizens nor European Union Citizens are required to have a Spanish residence permit in Spain.
3. Requirements to apply for residency from the european union
That is not to say that a residency card cannot be requested by a European Union citizen - a residency card is often requested by EU citizens for its convenience value. You see, if a European Union national plans to stay in Spain for more than 3 months, they are required to hold a residence certificate, and indeed produce their passport if requested by the Spanish authorities.
As a result, many EU citizens find it convenient to apply for a TIE card, which is credit card sized and carries their photo, so is useful as an ID card, whenever this may be required (applying for a library card, staying at a hotel, internal flights...).
In order to apply for residency in Spain, as an EU citizen, you should apply for residency in Spain, and you will need to provide the following documents: a valid passport or ID card, a completed application form (EX-01), proof of address in Spain and proof of economic means. The cost of residency is €9.60 per person and can be made at any local police station or immigration office.
Spanish residency rights are extended to citizens of EU and European Economic Area member states, as long they have gainful employment in Spain - either as an employee or self-employed - or can demonstrate enough means to financially support themselves and their families. The amount required to be shown in the possession of the applicant in the latter case is set by Spanish law, and is equivalent to the amount that, should a Spanish citizen earn less than it, give rise to a right to welfare subsidy.
These individuals must also show proof of health insurance coverage obtained in Spain or another country with equivalent protection against medical costs during their period living there.
To be able to live and study in Spain, you need three things: public or private health insurance that covers your stay plus proof of having enough money to support yourself and your family while there as well as registration on an approved course at an educational establishment recognised by the Spanish State.
Finally, it should be mentioned that family members of EU citizens, who have already obtained Spanish residency, may also apply.
The specific family members who may join the resident EU national will depend on whether they are enrolled on a course of study or if they are working in Spain.
For a comparison with other EU countries, see: Residency in Portugal.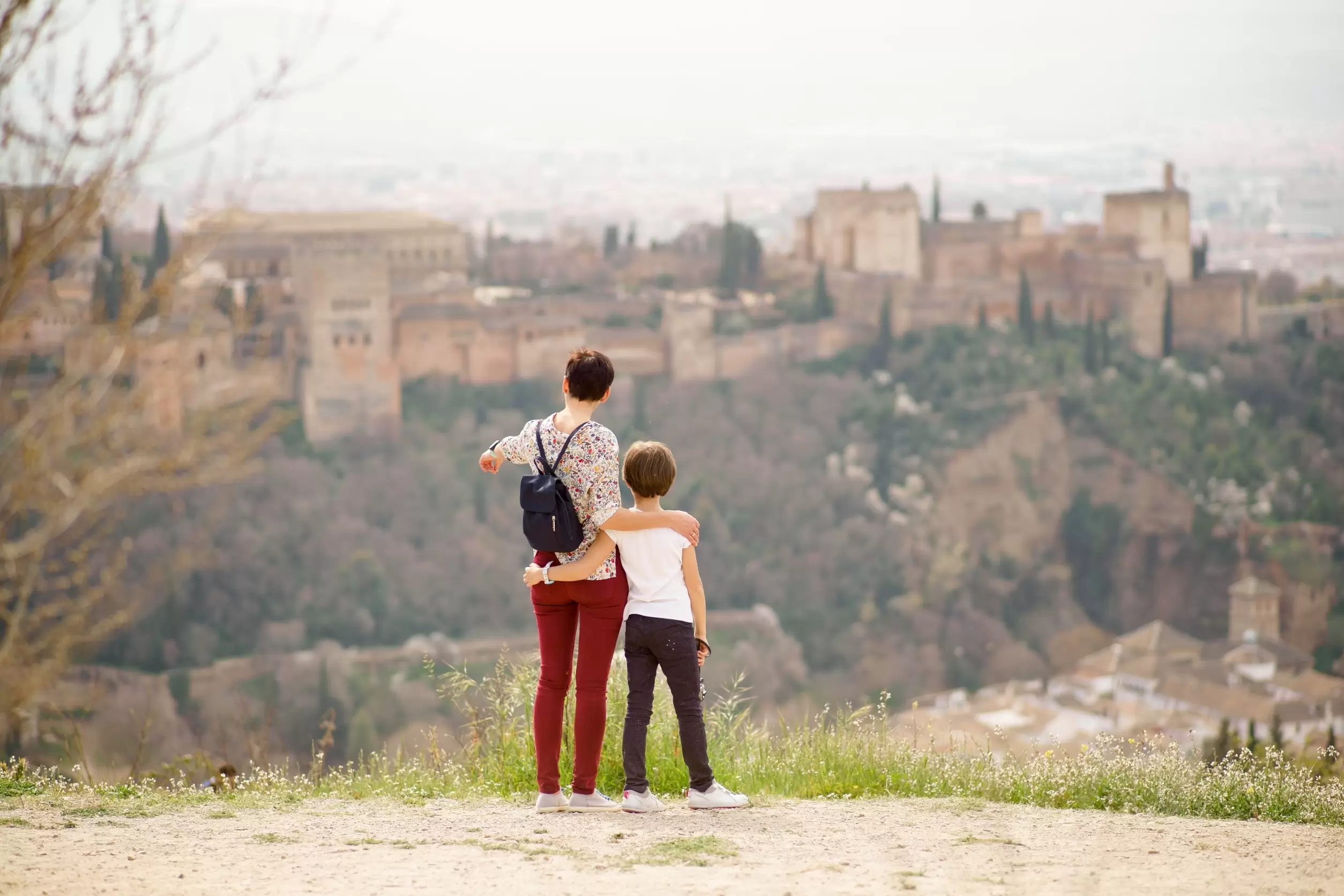 4. Residency in spain for non-eu citizens
If you are not an EU citizen, and you are planning to stay in Spain for longer than the 90 day in 180 day period, then you will need to apply for a residence permit in Spain. The type of residence permit that you should apply for will depend on what you plan to do when you live in Spain, and for how long you wish to stay.
5. Types of residence permits in spain
There are a growing number of visas that can be applied for, under different categories. Normally, these are initially temporary residence permit applications, though typically a Spanish residency visa, once conceded, can be renewed and eventually converted into a permanent residence permit. We will consider the following visa types that grant the successful applicant Spanish residency:
Student visa
EU Blue card
Non lucrative visa
Investor Visa (aka Golden Visa)
Family Reunification visa
Work visa (invitation from a Spanish company)
Entrepreneur visa
Digital Nomad visa
6. Student visa
A General Student visa is required for full-time study(minimum of 20 hours per week) at an accredited school or educational institution, doctoral studies, trainee activities, student exchange programs, internships, and volunteer services.
All applicants must provide an original and copy of documents confirming they have been accepted to a specific educational, research or volunteer program.
Proof of accommodations such as living with a relative or in an institution plus the organizer's commitment for covering associated expenses (e.g., unpaid internships whose agreement is signed by both parties); volunteering organizations contracted engagement etc
Additionally, accompanying evidence should demonstrate that sufficient financial means are available which can be shown through records from legal representatives/relatives who support them financially if necessary
Applicants must submit a visa application form and passport photo, a valid passport with 1 year's validity and two blank pages; proof of acceptance for the activity; proof of financial means; health insurance; criminal background check; medical certificate; proof of residence in the consulate district; payment of the visa fee; and a self-addressed prepaid Express Mail envelope from the post office.
Relatives accompanying the student must provide additional documentation proving kinship to the student.
Visa applications must be submitted sufficiently in advance of the beginning of the pertinent study program by mail to your local Spanish Consulate
7. Eu blue card scheme
Recognition of the academical degree;
Employment contract with a Spanish company connected to the degree;
Application for residency and providing the necessary documents, e.g. copy of degree and passport.
Criminal background checks of applicants and the company hiring
Interview with the Spanish Consulate
8. Non lucrative visa
A non-lucrative visa in Spain is suitable for those with sufficient and guaranteed means to live without having to work to have an income.
The non-lucrative visa requires passive income rather than income from work. Acceptable income sources would be income from rental property, share dividends etc
The application for a non-lucrative visa requires form EX-01, a passport photo, valid passport, certificate of health coverage, criminal record check certificate and medical certificate needed as well as certified bank statements demonstrating that the applicant has the required income. (If the money is held in one of the Spanish banks, it can be easier to obtain this documentaiton).
For relatives of the applicant who also wish to stay in Spain, additional documents required: marriage/birth certificates and proof of financial dependence.
Submit visa application either online or in person to Consular office - decision period of 3 months with possible extensions.
An appeal may be submitted within 1 month of refusal notice; judicial review may be filed with High Court of Justice, Madrid within 2 months after refusal.
Validity period of visa is 90 days; Foreigner Identity Card must be applied for within 1 month of entry into Spain.
The non lucrative visa may be renewed and eventually converted to a long stay residency permit.
9. Investor visa
This residency visa often referred to as the golden visa in Spain or investor visa permits residency in Spain for those who make a significant capital investment, including: an initial investment of at least 2 million euros in public debt securities or 1 million euros in stocks/shares; buying property in Spain for at least 500,000 euros; and a business project perceived to have general interest.
The investor must submit an application form with photograph, valid passport, and documents accrediting the investment, criminal record check certificate, health insurance, proof of residence and payment of visa fee.
Relatives accompanying investors must also submit appropriate documents such as birth/marriage certificates or documents proving financial dependence.
If a family member wishes to be able to work in Spain, then they must also make a similar investment under the golden visa process. Therefore, if a husband and wife both wish to live an work in Spain, they would need to make an investment of €1million in real estate, for example.
Applications can be submitted in person at the Consular Office or through a duly accredited representative. A decision is usually made within 10 days after submission.
Visa refusal can be appealed within 1 month of notification date or there is option to file judicial review with High Court Justice of Madrid within 2 months.
Once obtained, the visa is valid for 1 year which makes it unnecessary to obtain a Foreigner Identity Card (which may still be applied for) at a Spanish government foreign nationals office in the area where the applicant is living in Spain. The visa may be renewed for a 2 year visa, then a 5 year visa.
Find more detailed information in buying property in Spain after Brexit.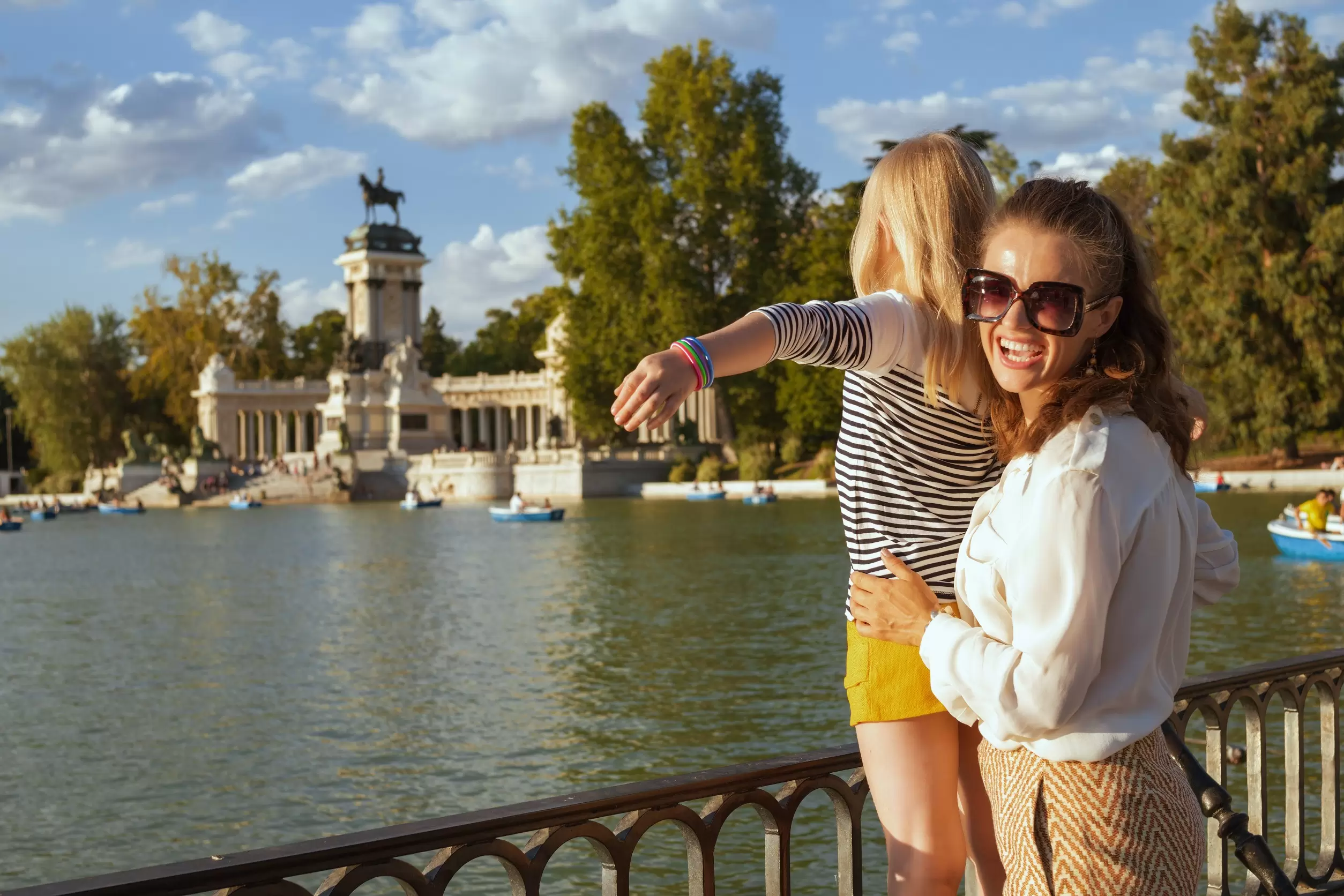 10. Family reunification visa
This Spanish residency permit is for a family member of any foreign nationals with legal resident status in Spain (but is not applicable to family members of EU citizens - see Family Reunification Visa for EU Citizens below)
Eligible applicants are: spouses/partners (not separated legally or in fact); children under 18 and/or with disabilities; parents over 65 or under 65 on an exceptional, humanitarian basis.
Documents required include visa application form, photograph, valid unexpired passport, initial family reunification permit, residence card of applicant, documents proving relationship to applicant (birth certificate for children; marriage certificate for spouses), criminal record check certificate, medical certificate, proof of residence in consular district, and proof of representative's identity/capacity if minor.
Applications must be submitted within 2 months at the Consular Office (appointment necessary).
Decision period is 2 months with potential extensions.
Visa is valid for 90 days; Foreigner Identification Card must be applied for within 1 month of entry into Spain.
Appeal possible if visa refused.
11. Work permit
Work permit for individuals aged 16 and over who wish to work in Spain with a work contract (including seasonal activities).
Visa application must be submitted in person, within 1 month and accompanied by various documents, including passport, photograph, initial residence permit, criminal background check certificate, medical certificate and payment of the fee.
The applicant must also present a valid employment contract, duly stamped by the Foreigners Office in Spain.
Applications must be submitted at the Consular Office with appointments requested by email. Status can be checked online.
The legal period for a decision is 1 month, which may be extended if an interview/ additional docs are requested.
Refusal of a work permit application is notified in writing and can be appealed/ reviewed judicially. Validity depends on duration of the contract – max 90 days; foreigners need to register with Social Security & apply for Identity Card at their local immigration office within 1 month after registration.
12. Entrepreneur visa
Based on law 14/2013, of the 27th September as approved by the Spanish parliament
If you carry-on an entrepreneurial and business activity, with an innovative character, and believe that it has special economic interest for Spain, you may obtain a residence permit.
Applicants must submit 7 documents (application form, passport, activity permits & licences, professional training & qualifications, plan for the establishment or activity, financial means, payment of fees), with foreign documents requiring legalization/apostille & official translation into Spanish.
Nationals of certain countries are exempt from paying the fee (including Ibero-American countries, The Philippines, Andorra).
Applications must be submitted in person at the Consular Office.
For visa application, 6 documents are required (national visa application form, photograph, passport, criminal record check certificate with 5 year scope; suitable health insurance, proof of economic means of subsistence, a business plan and a favorable report from the Commercial department of the relevant embassy on the business project envisaged;
Visa will be valid for 1 year; workers must register w/ Social Security system within 3 months from entering Spain & apply for Foreigner Identity Card to be picked-up at the foreigners office within 1 month thereafter.
Upon refusal of a visa, an applicant can submit an appeal for reconsideration or judicial review within 1 or 2 months, respectively.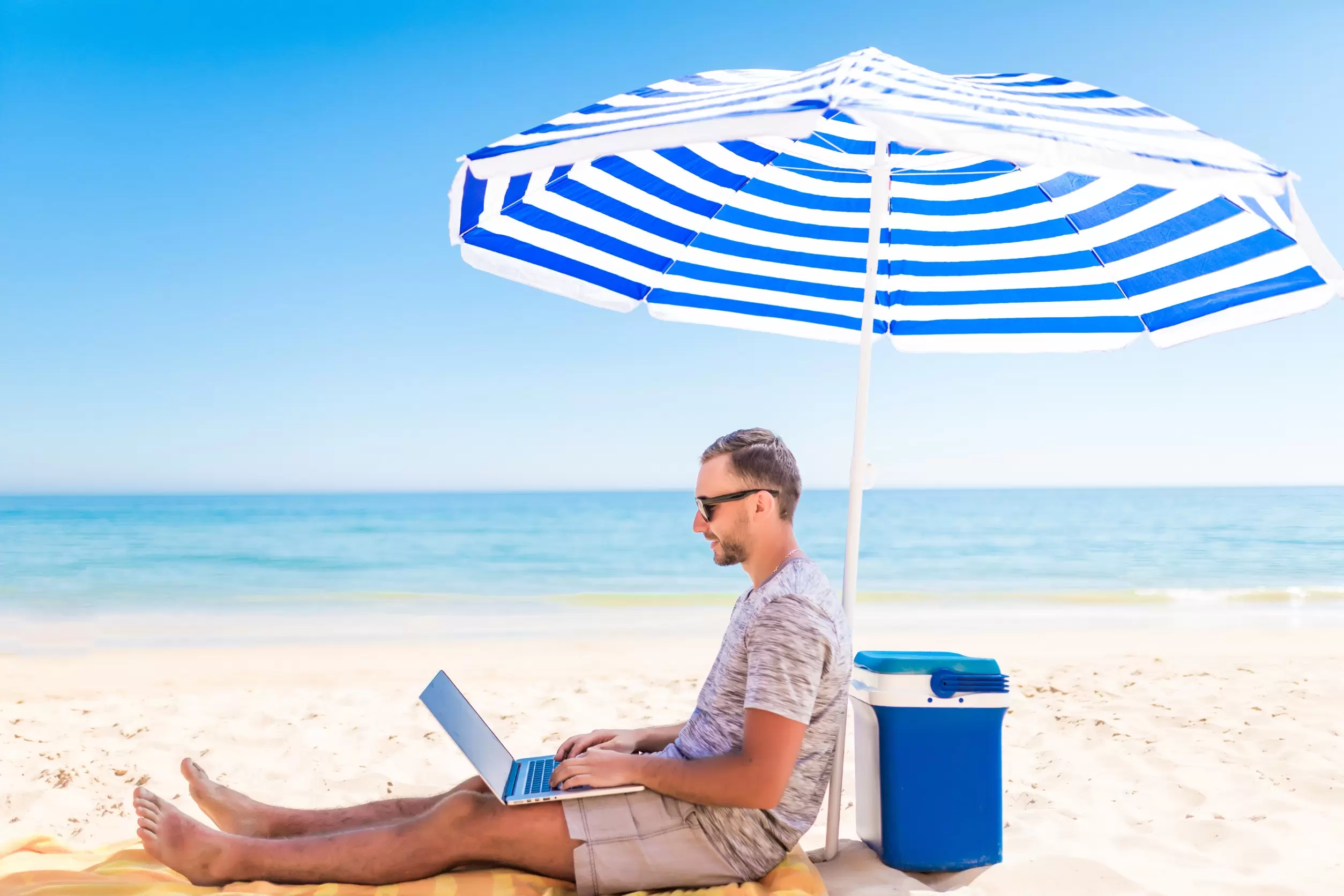 13. Digital nomad visa
The new Spanish digital nomad visa is available to non-EU nationals to live and work remotely in the country for up to five years.
Eligible applicants must demonstrate that they are qualified or experienced in their field, with at least three years' work experience required.
Applicants must also prove that they have a contract of employment or, if freelancing, have been regularly employed by a company outside of Spain; and that their job can be done remotely.
Approved applicants must also meet income thresholds and prove they have health coverage.
To maintain their visa, remote workers are allowed to be absent from the country for a maximum of six months per year.
Close relatives, like children and spouses, may join the visa holder under certain conditions.
Tax benefits are available for digital nomads working and living in the country under the visa scheme.
14. Answers to common questions about spanish residency
Below we answer some common questions from clients relating to residency in Spain.
15. Can you get residency in spain while visiting as a tourist?
We do receive enquiries relating to foreign nationals who are currently living in Spain under a tourist visa and who wish to convert this to a more permanent residency.
In general terms if you want to obtain a work permit, this is not usually possible. However, it is possible to get a residence permit in certain, specific circumstances.
Permanent residency can be requested on the basis that a family member or partner is a European Union citizen. If you are requesting a residence permit on the basis of your partner being an EU citizen, then you must register this relationship formally as a 'pareja de hecho' (common-law partners). The good news is that this process for obtaining Spanish residency can be done on Spanish territory.
Other options to request permanent residency in Spain include the EU Blue Card, Golden Visa, conversion of a student visa into a work visa as well as the Entrepreneur and Digital Nomad visas.
16. I need to visit spain regularly for business, can i get a visa for that?
For those who regularly carry-out business in Spain, the problem of having to produce an entry visa can be a barrier to business success. The only options here are to either:
request a Schengen visa that permits a residence permit of up to 90 days in any 180 day period, or
request a more permanent residence permit via the Entrepreneur visa which permits the holder to spanish residency for a period of up to one year, renewable.
17. Can i change from a temporary residency permit to a permanent residency permit?
Normally, under Spanish regulations, temporary residency refers to a holiday or short-stay, without any right to work in Spain. In certain circumstances such types of Spanish residency may be converted to more permanent residency permits under certain visas, as stated above.
In addition, and by their nature, when a resident permit in Spain is issued, it is not for permanent residence, but rather for a period of 1-2 years. But what is permanent residence?
Permanent residence is the right to remain, live and work in Spain indefinitely, under the same conditions as a Spanish citizen.
In order to obtain permanent residency, non-Spanish nationals must have lived continuously in Spain for a minimum period of at least 5 years, and:
not be living irregularly (i.e. illegally) in Spain
have no criminal record in Spain (nor in any country lived in prior to Spain)
not be prohibited from entering Spain
Note that the same requirements to not apply to an EU citizen, as such citizens are able to obtain residency in Spain under the Treaties of the European Union establishing freedom of movement.
18. Can i obtain spanish nationality?
One of the ways to obtain nationality is through residency, which requires the person to have legally resided in Spain for ten years continuously and immediately prior to the application.
So, if you have obtained Spanish residency by any of the methods listed above and renewed such residence permit up to it's maximum and continued to live in Spain for a period of 10 years, you may apply for Spanish nationality.
However, there are cases in which the required residency period is reduced, as follows:
5 years: those who have obtained refugee status.
2 years: for nationals of Ibero-American countries, Andorra, the Philippines, Equatorial Guinea, Portugal, or Sephardic origin individuals.
Only 1 year residency in Spain is required in the following circumstances:
Those born in Spanish territory
Those who did not properly exercise their right to acquire Spanish nationality by option
Those who have been legally subject to guardianship, custody or fostering (the fostering that allows the legal residence reduction to one year is one in which there is a resolution of the public entity responsible for protecting minors in each territory and the foster care that is judicially recognized) of a Spanish citizen or institution for two consecutive years, even if they continue in this situation at the time of the application
Those who, at the time of the application, have been married to a Spanish man or woman for one year and are not legally or actually separated
The widower or widow of a Spanish woman or man, if at the time of the spouse's death they were not legally or actually separated.
Those born outside of Spain of a father or mother (also born outside of Spain), grandparent, or grandparent, provided that they were all originally Spanish.
19. Can i change from non-working residency permit to a permit to work in spain?
Typical examples of a non-working residence permit would be a Study visa, or a visa issued for internship or research. We have already dealt above with the possibilities that exist to convert a tourist visa to a permanent residency with or without the right to work in Spain.
You can obtain authorisation to work in Spain while studying, as long as you currently are within the period of validity of your existing visa, and you comply with the requirements of having no criminal record.
The work activity must be compatible with the completion of studies, research or internships, part-time or, if full-time, for a duration not exceeding 3 months. The income must not be necessary for basic maintenance i.e. you must have independent means of subsistence for the period of your study.
You may obtain a residence and work permit when you:
• You have been attending a course of study/research or internship, and
• Have been in Spain for at least 3 years in that capacity; have successfully completed studies or training or internships, and have not been awarded a scholarship or subsidy by public or private organizations for cooperation or development programs in your country of origin.
The initial authorization for temporary residence and work for an employed person must be requested during the period of the study (or equivalent) visa.
20. Can i apply for residency in spain from the uk after brexit?
This is quite a complex question.
In brief, after the end of the transition period, British nationals in Spain can find themselves in two situations: being beneficiaries of the Withdrawal Agreement by meeting its provisions or not being so, and being subject to Spanish immigration law.
Therefore, if you have arrived in Spain after January 1, 2021, then you are not a beneficiary of the Withdrawal Agreement, and you must apply for the corresponding visa and/or residence permit in accordance with the general immigration regulations.
Accordingly, if you are a British citizen and wish to obtain Spanish residency and you fall into the second category i.e. Spanish immigration law - having arrived after January 1, 2021, you will need to apply for one of the visas detailed in the article above.
If you were living in Spain before the cut-off date, it is recommended that you request a TIE card, which carries with it various forms of identifications, including biometric data, in line with EU recommendations. This card will also verify that you are a beneficiary under the Withdrawal Agreement, and make it easier for you to carry-out day-to-day activities in Spain, as well as to cross frontiers.