The decision to pursue a mortgage in Spain can be both exciting and challenging, as there are various pros and cons to consider before diving into this process to facilitate buying property in Spain. On the positive side, Spain offers a favourable mortgage market for foreigners, including non-residents, with relatively low interest rates and various mortgage options available.
This makes it an attractive option for individuals from different countries, including the UK and the United States, who are looking to invest in a property in Spain, either as a holiday home, or to permanently settle down here.
However, navigating the process can be complex, particularly due to language barriers and the differences in legal procedures. Furthermore, there may be a few bureaucratic hoops to jump through depending on one's nationality; while European Union citizens generally face fewer problems, American and British citizens might have to deal with more paperwork and higher scrutiny from mortgage providers - important for British citizens who are moving to Spain from the UK.
Thus, in evaluating your decision to get a mortgage in Spain, it is essential to weigh the pros and cons, understand the requirements based on your citizenship, and seek professional help in overcoming potential difficulties in the process. Overall, the journey may be challenging at times, but the rewards of owning a Spanish property can certainly make the effort worthwhile.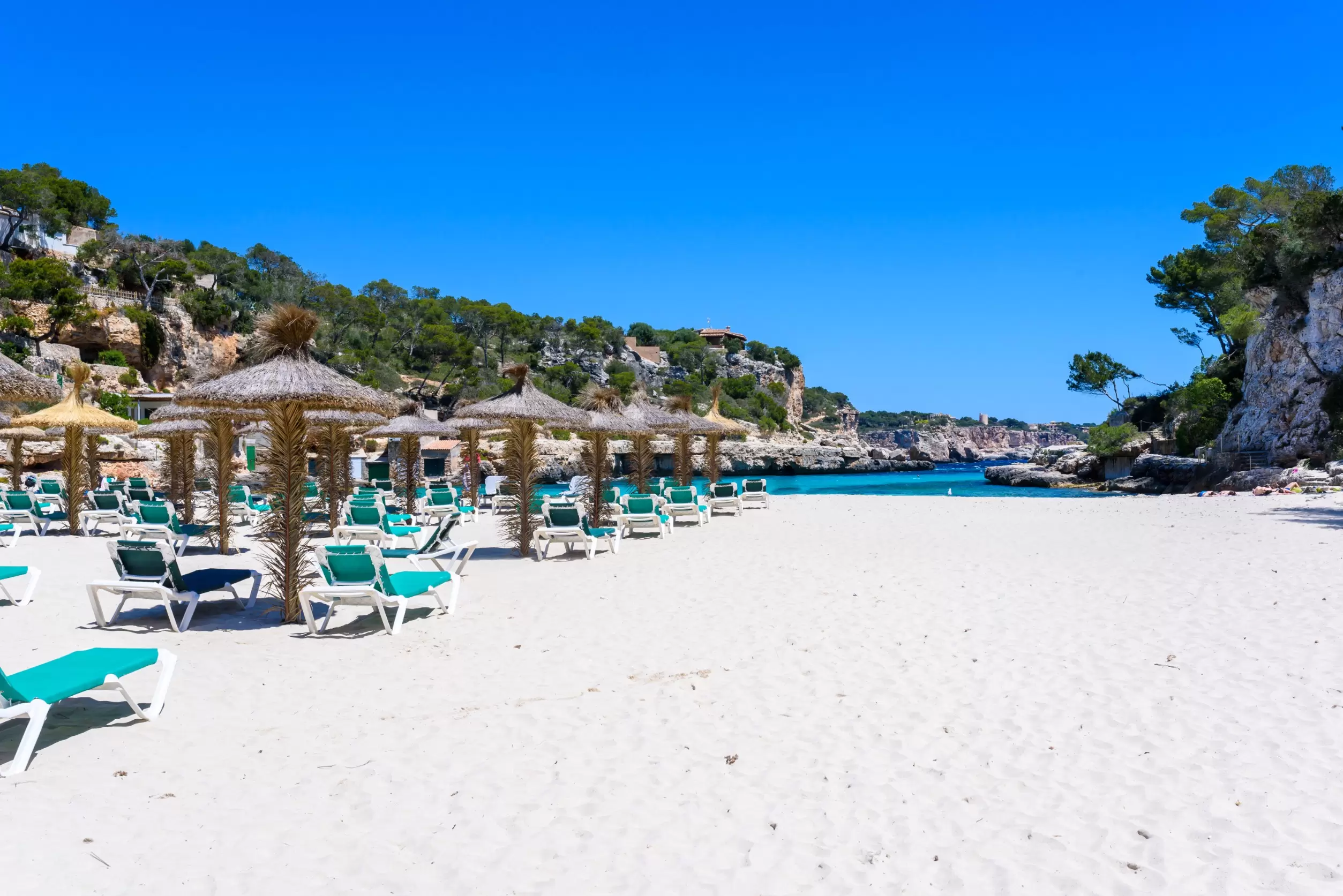 1. Getting a mortgage in spain to buy property
The Spanish mortgage market - just like in other countries - tends to distinguish mortgages based on the repayment type, some distinguishing characteristic of the buyer as well as the type of property purchase taking place. We deal with these below:
2. Type of property purchase
Is the purpose for making your Spanish property purchase in order to use it as a holiday home? Or perhaps you are getting a mortgage because you intend to join other expats who have decided on a permanent move and become Spanish residents?
Other property purchasers in Spain are seasoned property professionals and are purchasing an investment property in Spain. Or are you buying land and intend to build a property in Spain and require a mortgage to cover land and construction costs?
Yet other professional investors are more expert in the Spanish property market, and intend to invest in retail or other type of commercial property in Spain.
Depending on the category that you fall into, the financial institutions that offer Spanish mortgages will provide different options in regard to the maximum mortgage amount that you may be offered, the mortgage interest rates you can obtain and, consequently, the monthly mortgage payments you will have to meet throughout the lifetime of the mortgage loan.
Accordingly, a bank in Spain is likely to offer a smaller mortgage for a holiday home than for a principal primary residence. Likewise, mortgages offered to investors tend to be for a shorter repayment period and a lower percentage of the property value.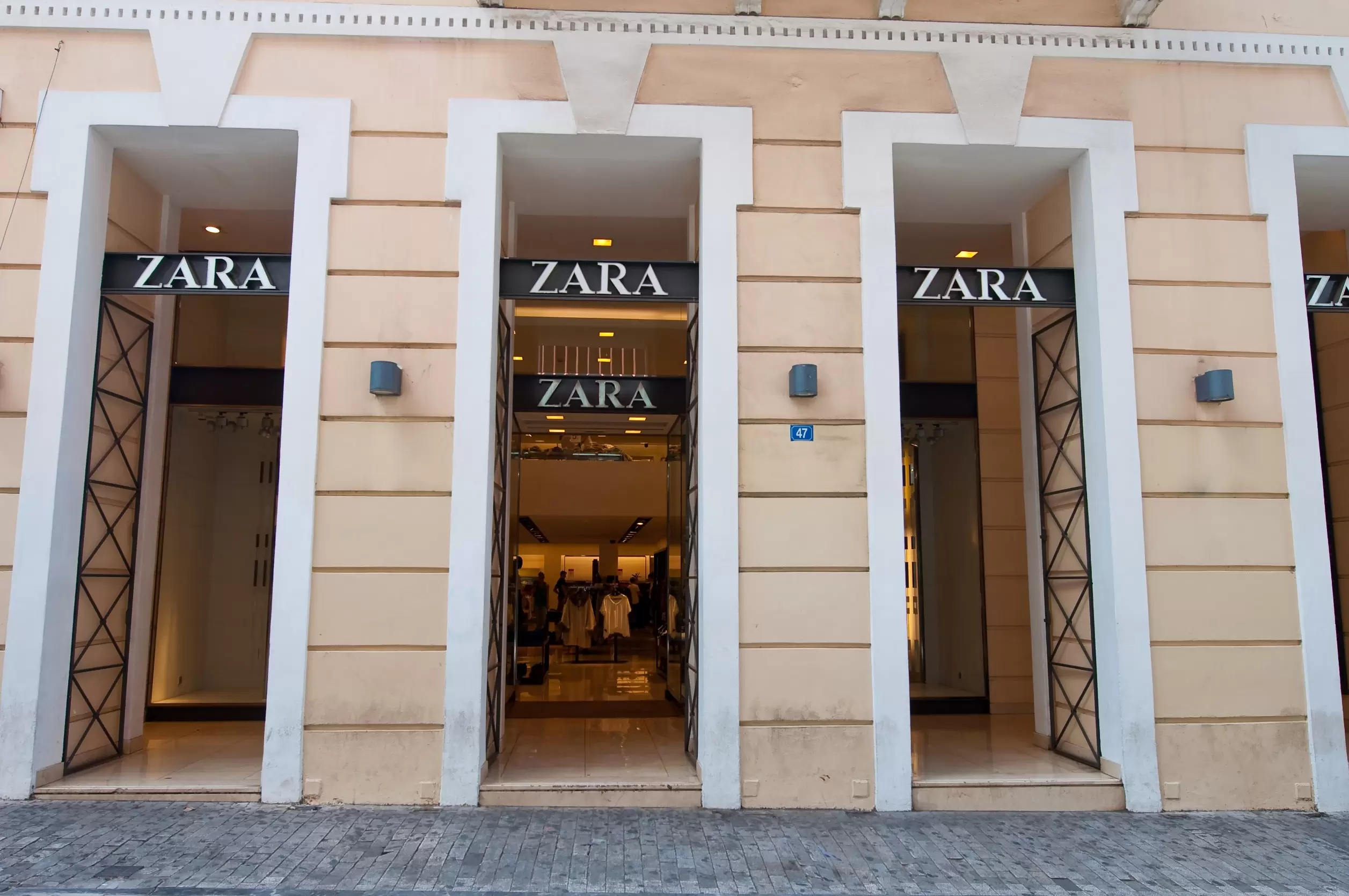 3. Commercial property mortgages
When seeking a Spanish mortgage to finance the purchase of commercial premises, there are some key differences that must be taken into consideration. The repayment terms offered by the bank will typically be over 15-20 years - much shorter than standard home mortgages of 20-30 years duration. Additionally, borrowers can expect higher interest rates on business loans compared with residential loans; whatever their fixed or variable rate may be.
It's no secret that a higher level of investment is needed to buy premises compared to your everyday home. Banks usually only finance up to 70% of mortgage costs for acquiring property, leaving the customer responsible for any additional expenses above and beyond that amount. A 2019 Mortgage Law reduced bank fees associated with applying for mortgages greatly; however, this doesn't apply when buying business or commercial property.
As a result, you can expect to have many more associated expenses if looking for a mortgage to purchase commercial premises in Spain. Typically, the mortgage applicant will have to pay expenses such as Stamp Duty (IAJD), the notary fees as well as expenses derived from the Land Registry as well as government sales taxes.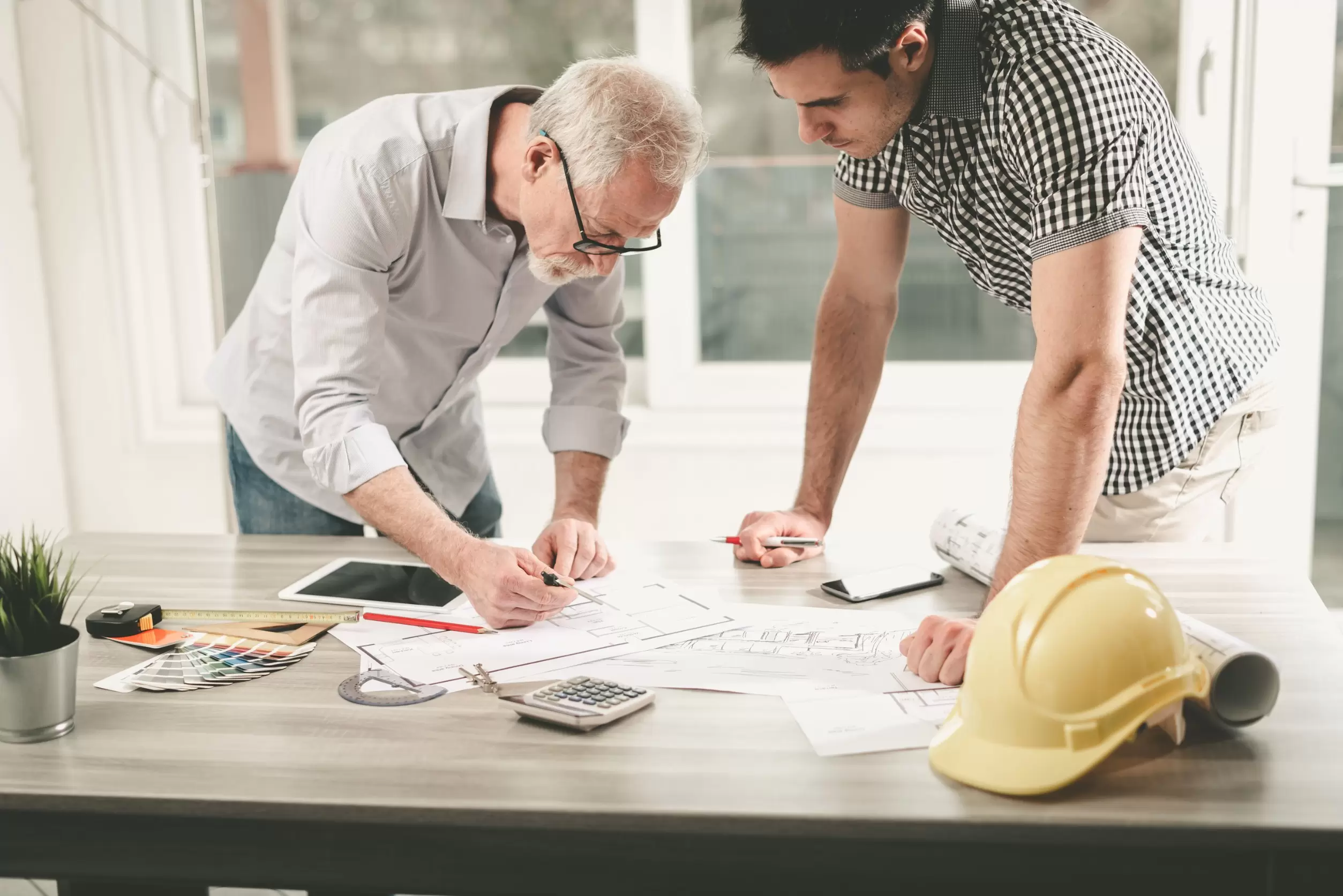 4. Construction mortgage
When applying for a construction mortgage, it should be borne in mind that to borrow money to finance the purchase of land and the building of a property, a Spanish lender tends to be more demanding in regard to the documentation that the purchaser must provide the bank.
The financial institution will want to confirm that you are properly set up to undertake your construction project. They'll need proof that you are the rightful owner of the plot of land on which there is planning permission that allows you to legally build; your project must have been approved by the town hall and backed up with blueprints provided by an accredited architect. Ensure these points have all been met before applying!
In terms of calculating the maximum loan to value, since there isn't a standard purchase price available to the lender, the bank or financial institution will tend to use the cost of the project as guidance. The maximum that can be obtained will normally be 80% of such value, and the maximum term will be 30 years, depending on the age profile of the applicant. Having an energy efficiency certificate or meeting said requirements during drafting phase may make obtaining such financing easier.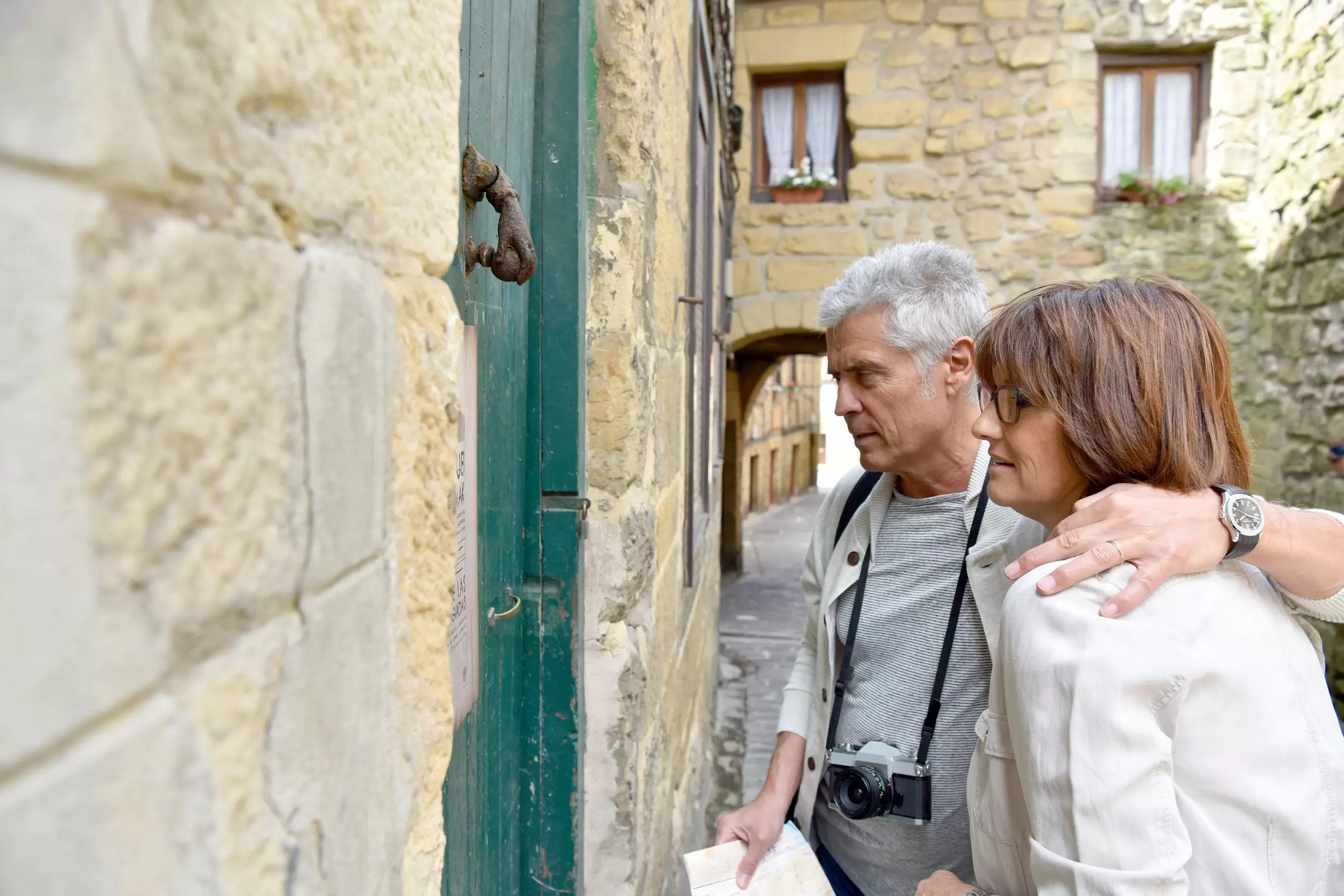 5. Profile of the mortgage applicant
The profile of the buyer is also relevant when distinguishing types of Spanish mortgages. By this we mean primarily the age of the buyer as well as their country of residence.
For example, if you are applying for a non-resident Spanish mortgage, you will likely be offered a maximum mortgage amount equal to 70% of the value of the property. Spanish residents on the other hand may obtain up to 80% of the property value.
Depending on your age profile, Spanish lenders are likely to offer a longer or shorted repayment period, just like in other countries.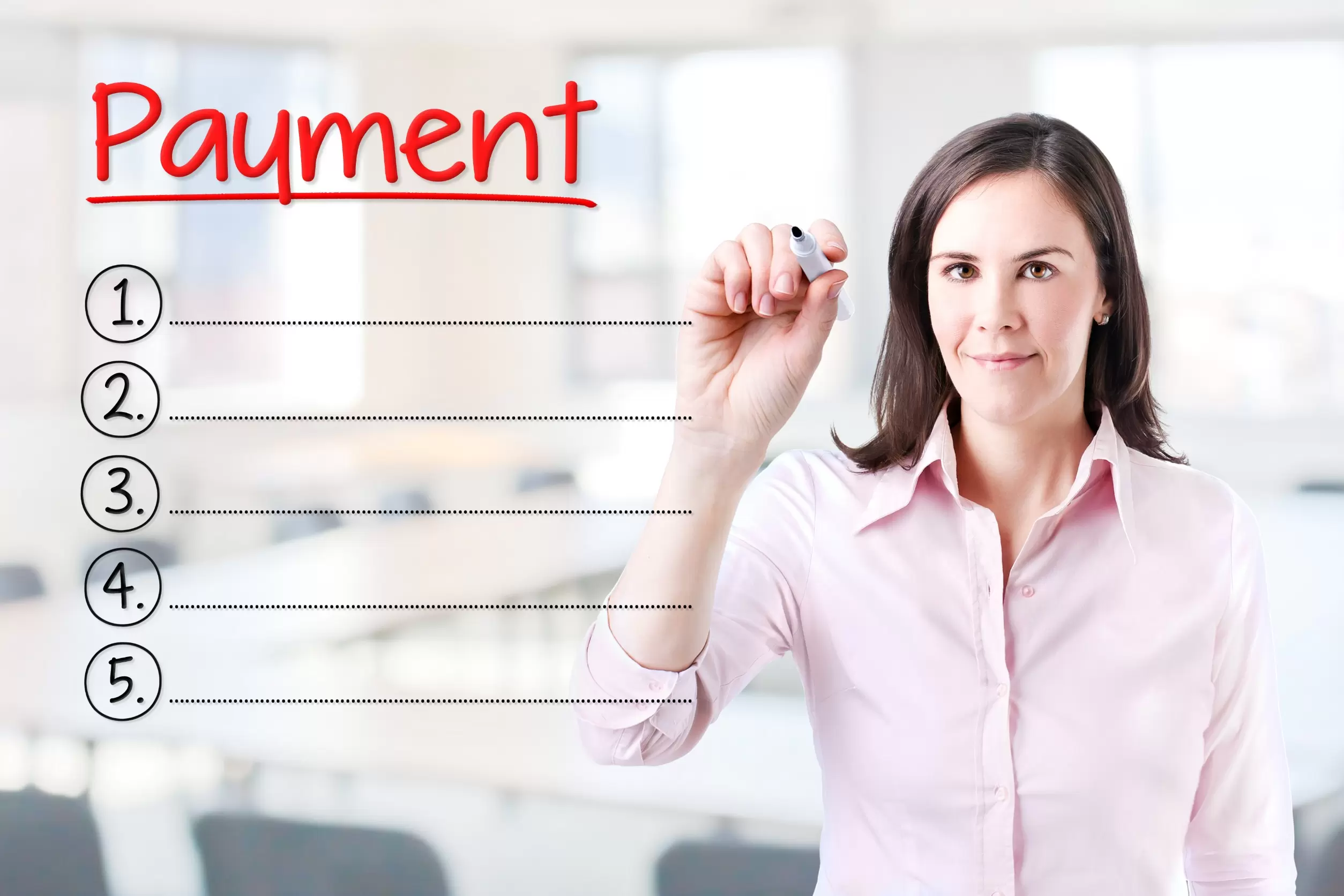 6. Fixed rate mortgages
With a fixed interest mortgage, you can secure the same monthly instalment every month for your entire loan term. This allows individuals to better budget their finances since they will always know what amount needs to be paid each month, despite any potential market fluctuations in financial climate or change of variable rates.
Though it's important to factor higher processing costs into any decision-making process; opening commissions are normally around 1% so make sure to utilize all available options before settling on one lender!
7. Variable mortgage
In contrast to fixed rates, just as in the UK, a variable mortgage may also be obtained in Spain. As the name suggests, variable interest rate mortgages offer an adjustable payment plan and may be more cost-effective than fixed mortgages - the opening commission is typically lower, or even zero.
With this type of loan, your payments are adjusted every six months (or so) based on established reference indexes like Euribor (set by the European Central Bank); meaning that depending on market fluctuation, your instalments could go up or down over time. Given the current backdrop of increasing interest rates, care would need to be taken with opting for this type of mortgage.
8. Mixed-interest-rate mortgages
Unsure if a fixed or variable mortgage is the best fit for your needs? A Mixed Mortgage could be just what you're looking for. This type of mortgage combines elements from both in such a way that an initial period of 3-10 years will see involve paying monthly instalments at a fixed rate, after which it becomes variable based on an agreed upon market index. The paperwork needed to apply isn't any different from other Spanish mortgages, either.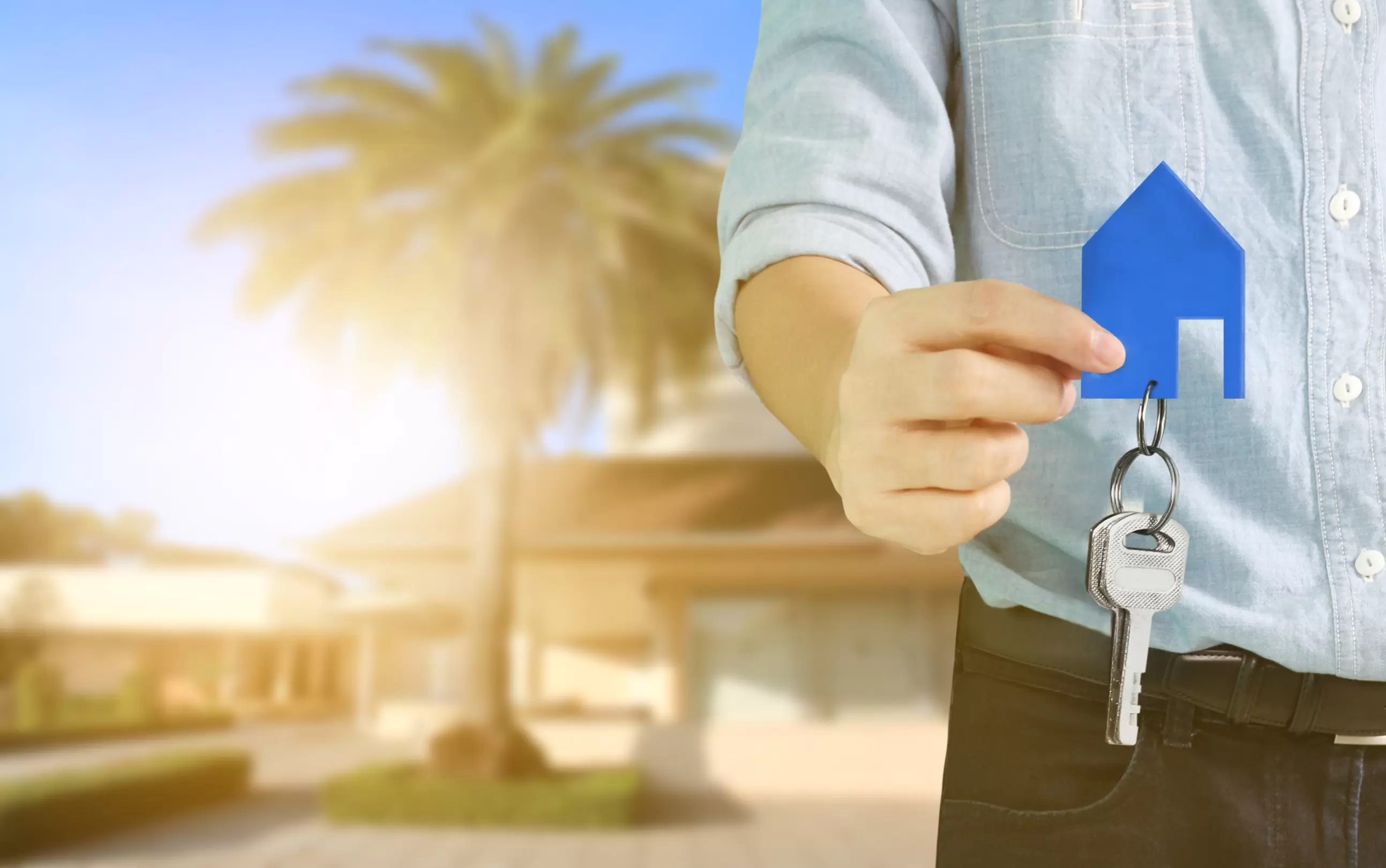 9. Get a mortgage in spain from the uk
It is possible to get a local mortgage - which needs to be denominated in the local currency, Euros - even if your income is in some other currency such as British Pounds. This is possible because there are mortgage products available that are designed to enable mortgage borrowers to account for their income in any currency other than Euro.
These mortgage products generally take two forms - either they allow you to obtain a mortgage using the exchange rate when the mortgage is taken out (often referred to as a 'static mortgage'), or they offer you the opportunity to have your mortgage payments adjusted and adapted over time to allow for any changes in the exchange rates (called a 'floating mortgage').
The advantage of having a Spanish mortgage which is currency-matched to your income is that it gives you some measure of control over how much you pay for your mortgage each month, as it allows you to take advantage of any favourable exchange rates that may arise. Indeed, some financial institutions may even offer the option of locking in a fixed rate for a period of time, giving you an added measure of control over your mortgage payments.
The downside is that these Spanish mortgages can be more expensive than regular mortgage products, and the terms and conditions of these mortgage products may also differ from those available for mortgage applicants whose income is in Euros. As with any mortgage, it is important to shop around and compare different mortgage options before you commit to one. Speaking with mortgage brokers who are specialised in obtaining such mortgages is the best option here.
10. Spanish mortgages for non-residents
The Spanish mortgage interest rate you are offered may differ from mortgage interest rates for residents. Generally, institutions that offer a Spanish mortgage consider non-residents as higher risk borrowers, and so the interest rate could be slightly higher than what a Spanish resident would pay.
However, it is possible to obtain competitive mortgage terms and low-interest rates even if you are a non-resident foreigner. If you are looking to get the lowest mortgage interest rate as a non-resident in Spain, it is best to shop around for Spanish mortgage lenders and compare different offers. You can also talk to mortgage brokers who can help you get the most competitive Spanish mortgage for UK residents.
It is also beneficial to have a good credit score and financial standing when trying to get the lowest Spanish mortgage rate. Having a healthy credit score and a good income-to-debt ratio can help you qualify for better mortgage rates.
Finally, if you put down a larger deposit on your mortgage, you may be eligible for lower interest rates as this shows the lender that you are less of a risk borrower.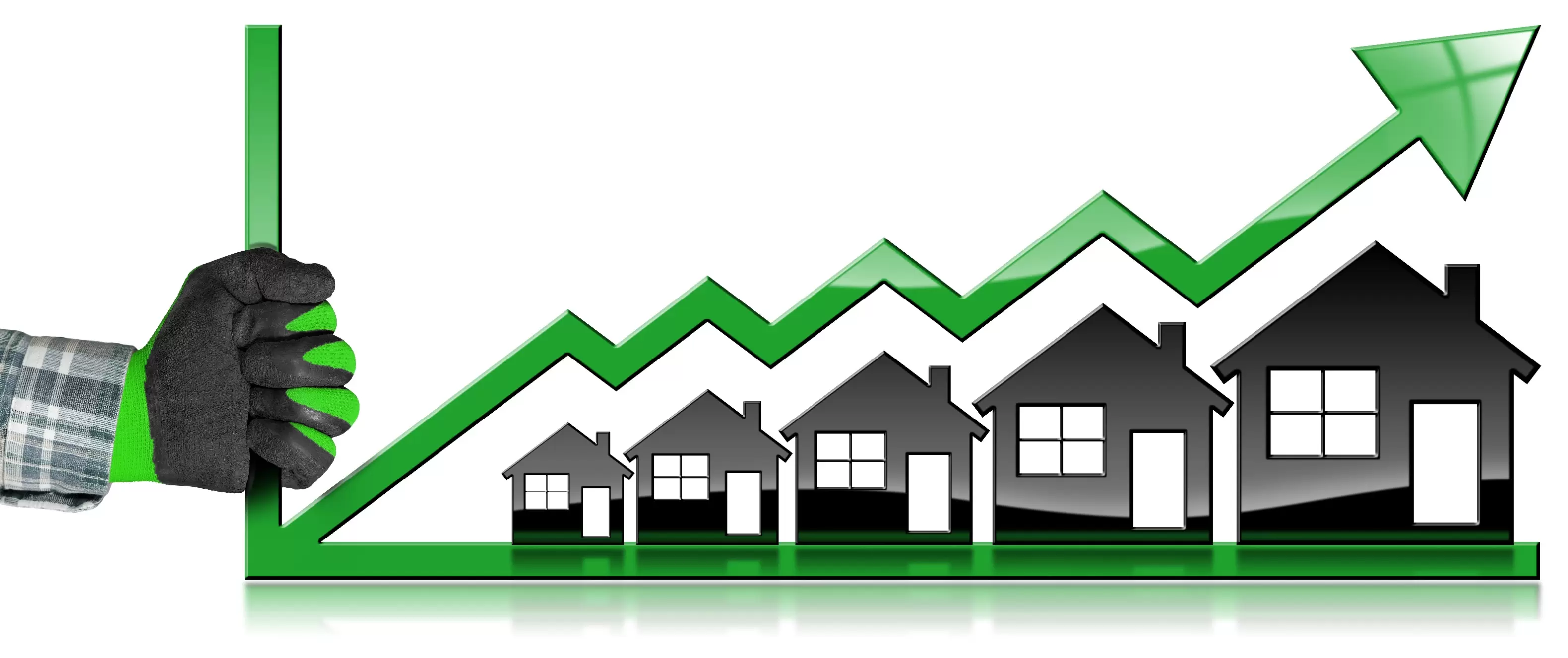 11. Can uk residents get a spanish mortgage?
Yes, UK residents may obtain a mortgage from a Spanish bank for purchasing a property in Spain. Generally, a lender will require proof of income and financial stability to satisfy the loan criteria.
When applying for a mortgage, applicants may be asked to provide documentary evidence such as their latest three months' payslips - to check your net monthly income, three months' bank statements, a copy of their identity documents (passport/ID card), and proof of employment with a contract or letter from the employer that includes salary details. Depending on the mortgage provider, other documents may be necessary in order to obtain a mortgage.
In addition to providing documentary evidence, mortgage applicants will usually need to have a Spanish NIE number (Número de Identidad de Extranjero) number, which is the Spanish equivalent of a UK National Insurance number. This must be obtained in Spain before mortgage applications can be processed.
Spanish mortgages may also require other documents to assess the affordability and security of the mortgage, such as credit history reports or mortgage statements from other lenders, evidence of savings, assets or investments and proof of addresses. Often you will need to open a bank account in Spain with the lender.
12. Banks offering mortgages to expats in spain
This varies depending on the region and individual mortgage criteria. Some of the most established mortgage providers in Spain are BBVA, Santander, Bankia, CaixaBank and Caja Rural.
BBVA offers mortgages for foreign nationals who have been employed in Spain for at least a year. They offer a wide range of mortgage products with competitive interest rates and repayment terms.
Santander mortgage products are available to non-resident expats, as long as they can demonstrate sufficient income. The mortgage process is straightforward but applicants must have a minimum of 30% deposit in order to avail the mortgage product.
Bankia also provides mortgages for foreign nationals in Spain; however, they require a lot of paperwork and processing time.
CaixaBank mortgage products are available to non-resident expats looking for a mortgage as long as they meet the eligibility criteria and have sufficient deposit amount. Rates and terms vary depending on individual circumstances.
Caja Rural mortgage products are tailored to the needs of the expat community in Spain, providing mortgage products with competitive rates and terms.
When looking for a mortgage, it is important to compare all mortgage options available to you to find the best mortgage product that meets your needs. It is also important to ensure that you understand all the fees associated with the mortgage product before committing to a mortgage. On balance, speaking with a mortgage broker who specialises in expat mortgages is probably a good idea.
13. How much deposit do i need for a mortgage in spain?
This depends on the mortgage requirements of the particular lender, as well as your personal creditworthiness and financial situation. Generally, you will need a minimum deposit of around 20%, although some lenders may require up to 40%. The average is 30% for non residents.
Bear in mind that this is in addition to any other mortgage costs associated with obtaining a mortgage in Spain such as legal fees, valuation fees and mortgage. Of course, you must always consider the amount of the monthly repayments, and the fact that these may vary, depending on the type of mortgage you obtain.
14. How much can you borrow for a spanish mortgage?
Well, this is simply the flip side of the previous paragraph. Non-residents are likely to be able to borrow up to 70% loan to value of the property.
Of course, this will vary and special care should be taken into account when planning to build a property in Spain. Spanish mortgages tend to be offered on the basis of the purchase price of the property being acquired. Of course, if the property is not yet built, this presents a special case. Normally the banks will consider the construction costs combined with purchase price of the land on which the property is to be built when appraising the amount of the mortgage.
15. How long does it take to get a spanish mortgage?
A Spanish mortgage will normally take between 4-6 weeks to get set-up, though obviously it will depend on any specific complexities relating to the application, making sure that all documentation is available. Once again, a mortgage broker specialising in Spanish mortgages for non-residents is very useful to speed-up the process.
16. Who should pay the costs of setting up a spanish mortgage?
It depends on the mortgage loan agreement, although generally the mortgage applicant is responsible for covering many of the costs up front.
When applying for a mortgage as an expat, there are several types of fees and charges associated with obtaining a mortgage. The mortgage broker's fee should be factored into your budget, which could range from 1-3% of the mortgage loan amount. On top of this, you will likely be responsible for appraisal fees, mortgage application fees and other legal costs related to setting up a mortgage, including notary fees, registry fees and mortgage stamp duty.
Additionally, it is important to set aside extra money in case of any additional incidentals or taxes that may be associated with the mortgage. There are a number of costs involved in arranging a mortgage including commissions charged by the financial institution involved as well as taxes to the government.
The commissions charged by the bank can be divided into two types: Finance Check and Opening Charge.
17. Finance check
The amount charged for checking into the applicant's financial history to determine if they should qualify to receive the loan is a percentage over the total amount of the mortgage conceded. This is a one-off payment and may only be charged where the mortgage is issued although the bank may charge for any payments it has made to carry out the study, as long as this has been agreed by the parties.
18. Opening charge
Likewise there is a percentage charge that relates to the administration involved in arranging the mortgage. For mortgages of a value below €150,000 this charge includes the charge for the finance check.
There also tends to be a charge for carrying out the relevant checks on the property registry so that the bank can ensure that the property that is being offered as security for the mortgage is free of all charges etc.
All together, typically the banks will charge around 1% of the amount being lent for arranging the mortgage. Just another item on the list of costs of buying property in Spain.
19. Ajd (stamp duty)
In addition to the bank charges, the creation of a mortgage is subject to taxation known as Impuesto de Actos Juridicos Documentados. These taxes are regulated by regional governments and so the rate of tax can vary across Spain.
In particular, certain regional governments allow for reductions where the purchaser is under a certain age or the property is social housing. Typically the rate will vary between 0.5% -1% of the amount lent.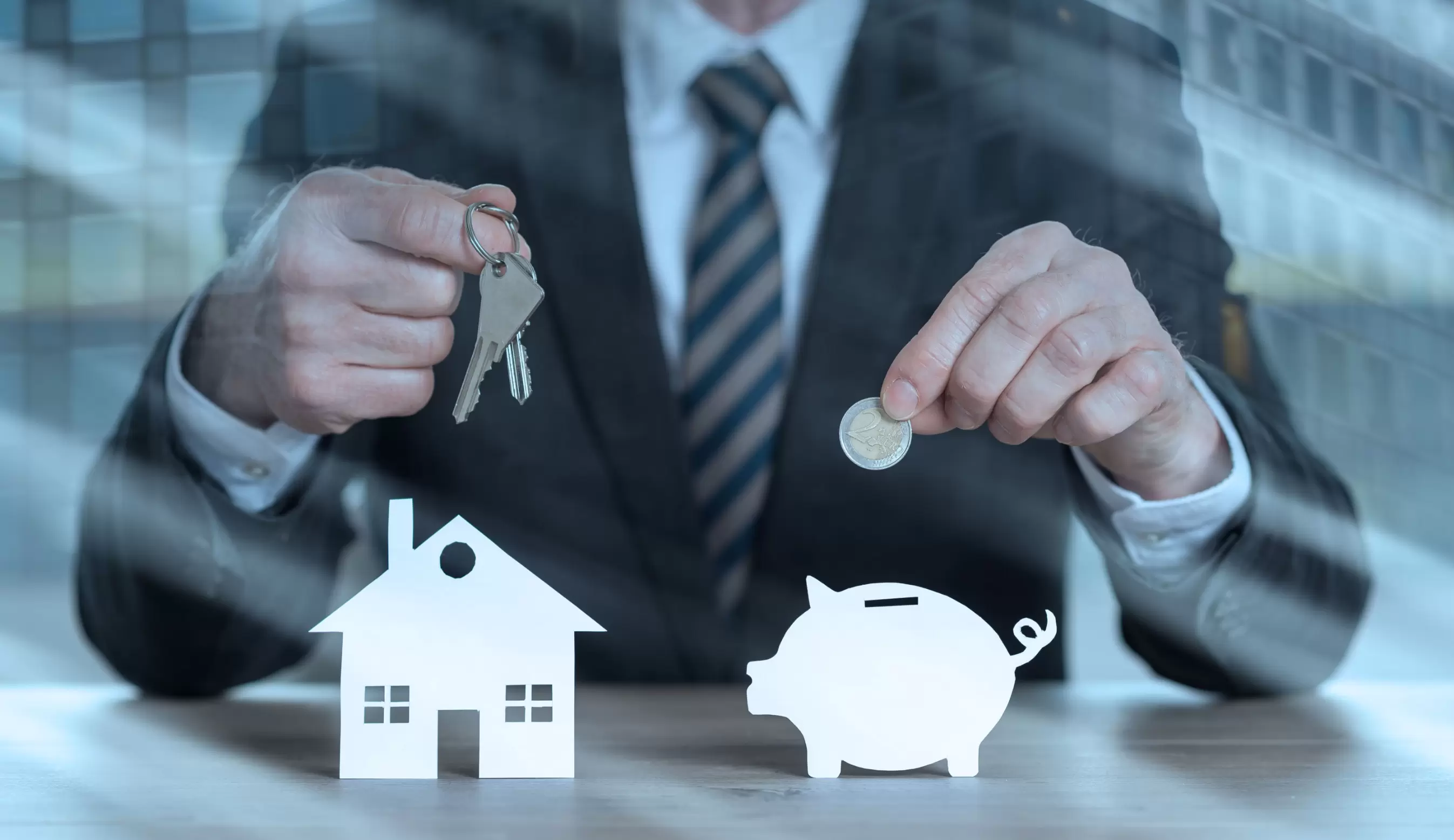 Home Insurance
Often the concession of a mortgage by a financial organization will come with a requirement to take out a home insurance policy recommended or managed by the same financial institution.
It is difficult to put an average price on such products as they may vary as to what exactly is covered by the insurance – structure, structure + contents, structure + contents + legal costs etc.
The most that can be said is that it may be slightly cheaper than the UK equivalent but broadly in the same range.
Legal Representation
Following important decisions by the Supreme Court, lawyers in Spain are free to set the rates that they choose and need not follow the price range recommended by the Relevant Law Society.
So there will always be some variation though, as a rule, lawyers tend to charge approximately 1% of the value of the property. It should be borne in mind that there is likely to be a minimum charge and the 1% may be relaxed for larger, more expensive properties.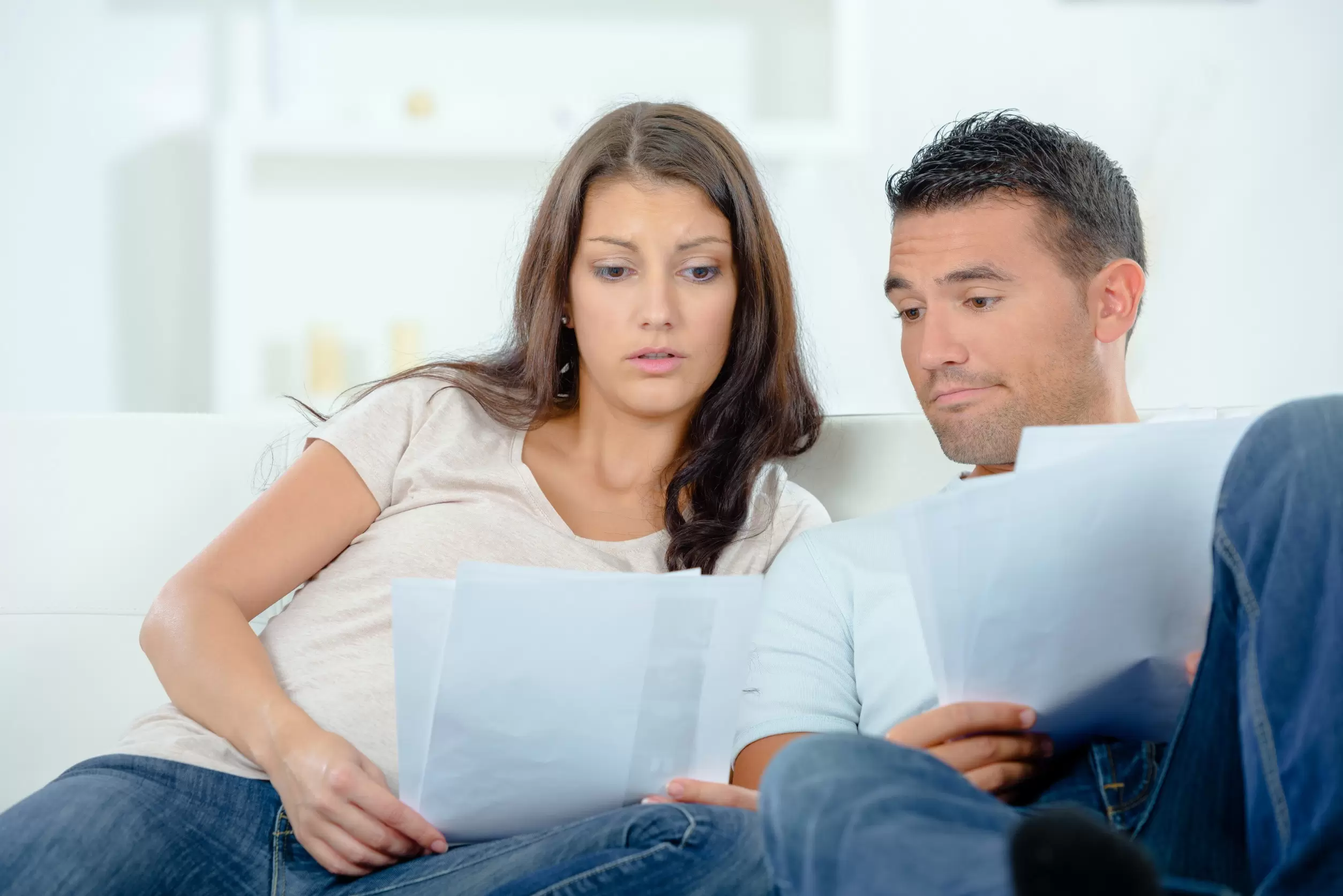 20. If you have trouble repaying a spanish mortgage
Unfortunately for some people, the Spanish dream turned into a nightmare as a result of the property crash back in 2008. Setting aside those semi-professional property investors who borrowed in the extreme in order to buy multiple properties, many people simply dreamed of a retirement or permanent move to the sun and who have seen their income disappear either due to fluctuating exchange rates impacting on pension annuities or being made redundant have been put under extreme pressure from Spanish banks when they find themselves unable to make the mortgage payment due under their Spanish mortgage.
Unlike in the UK or the US, any individual who owes a Spanish bank money via a mortgage agreement is liable to repay that mortgage debt using all current and future income and assets. This effectively means that there is little opportunity for a person to escape their liability under a mortgage contract in Spain. Just another example of the pitfalls of buying property in Spain.
21. Dación en pago
As a desperate search for solutions to this huge problem continue, recently some Spanish legal cases as well as some vague political electioneering have raised the possibility of employing a little known legal concept in Spain known as 'dación en pago', which involves the bank accepting the property as a full and final settlement of the mortgage debt. While the banks have reacted negatively to the developments and are appealing all the court judgements, it appears that dación en pago may be an acceptable solution in certain cases.
While there will not be certainty, at least before the relevant cases have been fully appealed, Spanish lenders are maintaining their stance that, unless they agree, in the specific circumstances of an individual case, to accept the property in lieu of repayment of the mortgage then the mortgage debtor remains fully liable for the amounts outstanding.
That said, it would seem that where non-residents are concerned, the banks are more likely to accept the property as a valid payment of the mortgage. This would no doubt be a huge relief to many people caught in this predicament.
It appears that while the banks are more likely to accept the property in the case of non-Spanish mortgage debtors, it is by no means cut and dried. There are a number of criteria that the bank will seek before going down this route: both partners should be in long-term unemployment and unable to pay their debts.
At the end of the day it is up to the bank to decide and this can depend on factors such as the bank's level of bad-debt, and it's need to 'make' its year-end numbers. It would appear also that some banks are more likely to consider this solution, such as Caja Madrid, La Caixa and Santander, to name three.
It is still the case that the bank will consider 'dación en pago' as the absolutely last resort and will seek other solutions to avoid having to accept the property on to it's books. That said, if you are not Spanish and planning to return to your country of origin this may provide the solution you are looking for.
22. Unfair terms in mortgages: cláusula suelo
Most variable mortgage rates in Spain are set with reference to the Euribor rate, e.g. the borrower must repay at 1% above the Euribor rate (an average based on what 50 European banks pay to borrow).
However, the banks have tended to establish in the mortgage agreement a minimum interest rate, independent of what the Euribor rate is. For example, the bank might establish a minimum rate of 1.5%, whereby even if the Euribor rate goes below 0.5% and the agreed rate, is 1% above Euribor, the borrower would still have to pay 1.5%.
The Spanish Supreme Court has set-out rules that banks must comply with, if they wish to rely on these so-called 'Cláusulas Suelo' (floor clauses). In its decision, the Supreme Court stressed the need for any such clauses 'to pass the test of transparency with regard to the fact that it is included as a general condition of the contract...'
Specifically the Court highlighted the fact that in the particular case before it, 'any warnings were drowned in an overwhelming mass of data whereby the attention of the consumer is diverted'.