English-Speaking Lawyers in Kusadasi
Which Lawyers in Kusadasi? Customer reviews to help you select from the best, most experienced Lawyers in Kusadasi
Sadi Berk, Lawyer in Kusadasi...
Sadi graduated from Marmara University Istanbul. He worked in one of the most prestigious law firms in Kusadasi until 2015 after which he established his own firm. We are a dynamic team who are committed to our clients. We consistently apply international standards of transparency and due diligence to our clients' affairs. Our team are committed to our clients, making us a partner you can trust.
Very professional and prompt in his service to me. He went out of his way to make sure that I was informed about what he was doing. Alan Williams
Alan Williams
16 Oct 2023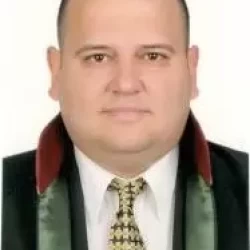 14 completed cases
Speaks languages
Established more than
10 years ago
Present in 20
European Countries
Over 30,000 client enquiries
successfully managed
Why choose Advocate Abroad?