English-Speaking Lawyers in Kocaeli
Which Lawyers in Kocaeli? Customer reviews to help you select from the best, most experienced Lawyers in Kocaeli
Kübra, Lawyer in Kocaeli...
Kubra is a partner in her law firm which has offices in Istanbul and Izmit. Kubra and her firm focuses primarily in the areas of Corporate Law, Inheritance and Family Law. Her firm also regularly advises on Litigation (labor law, debt recovery, breach of contract, liability and corporate conflicts ), She also represents multinational corporate clients on regulatory compliance matters, particularly in the areas of corporate, trade and customs and real estate property matters. she is a registered arbitrator and a sworn translator and interpreter.
Kubra went above and beyond in every possible way. There were several steps along the way that had to be completed in specific order. She was 100% responsive, always within minutes. She explained everything in perfect detail and advised what would give us the highest probability of success. She was kind and friendly, but professional. She not only provided the legal assistance we needed, but also helped our stress by feeling like we had a friend in the country who was willing to help.
Brandon Chamberlain
31 Jan 2023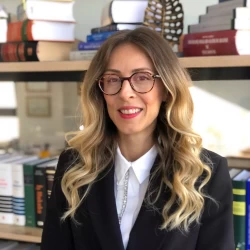 51 completed cases
Speaks languages
Established more than
10 years ago
Present in 20
European Countries
Over 30,000 client enquiries
successfully managed
Find Professionals by the Service You Require
Why choose Advocate Abroad?