English-Speaking Lawyers in Bodrum
Which Lawyers in Bodrum? Customer reviews to help you select from the best, most experienced Lawyers in Bodrum
Gamze, Lawyer in Bodrum...
Gamze has practiced law since 2013 and during that time has provided legal consulting and litigation services to clients including foreign and local individuals and businesses. She specialises in inheritance law and real estate and investors on the legal transfer and management of their properties as well as other areas of interest to non-Turkish clients such as visas and litigation matters.
Very helpful to me , did everything I asked her to do ! Amazing. Would highly recommend!!!
Naomi mcinerney
14 Apr 2022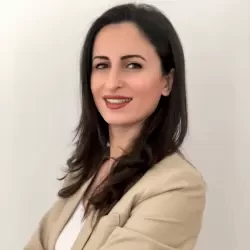 Speaks languages
Established more than
10 years ago
Present in 20
European Countries
Over 30,000 client enquiries
successfully managed
Why choose Advocate Abroad?