English-Speaking Lawyers in Athens
Which Lawyers in Athens? Customer reviews to help you select from the best, most experienced Lawyers in Athens
Despina, Lawyer in Athens...
Experienced litigator, represents domestic and international clients at all levels of civil and criminal courts, including the Supreme Court. Has acted as a defense attorney and as prosecuting counsel in many types of criminal cases and has handled multiple complex cases of property and tort law, as well as family law, in cases with an international element.
Despina replied promptly by telephone to my initial enquiry and reassured me that she could help me to obtain a duplicate Greek marriage certificate and translate it into English. She kept me updated throughout the process and was quick to reply to my questions. The service provided was good value considering the work undertaken and I wouldn't hesitate in using her services again if ever the need arises.
John Hyde
20 Oct 2023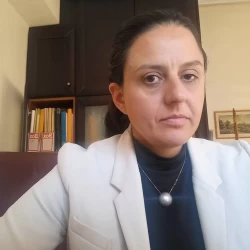 17 completed cases
Speaks languages
Established more than
10 years ago
Present in 20
European Countries
Over 30,000 client enquiries
successfully managed
Why choose Advocate Abroad?